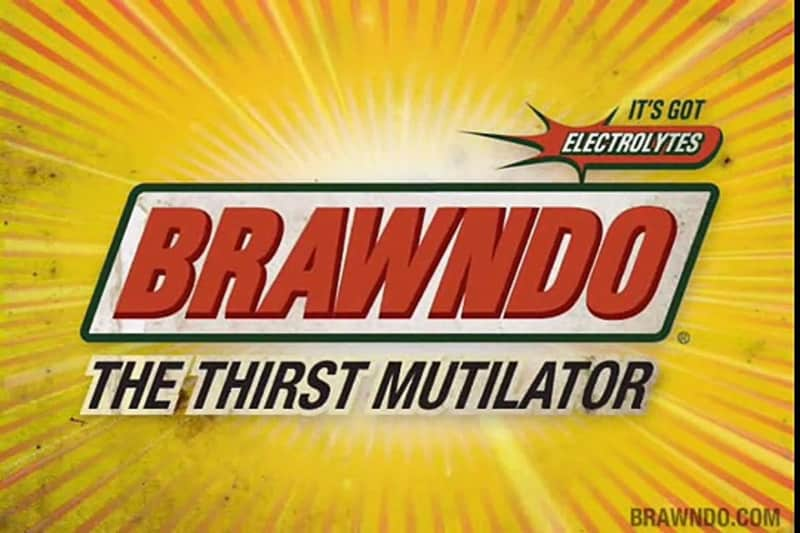 +
–
Table of Contents

1. Vitalyte (Formerly Gookinaid)
SALE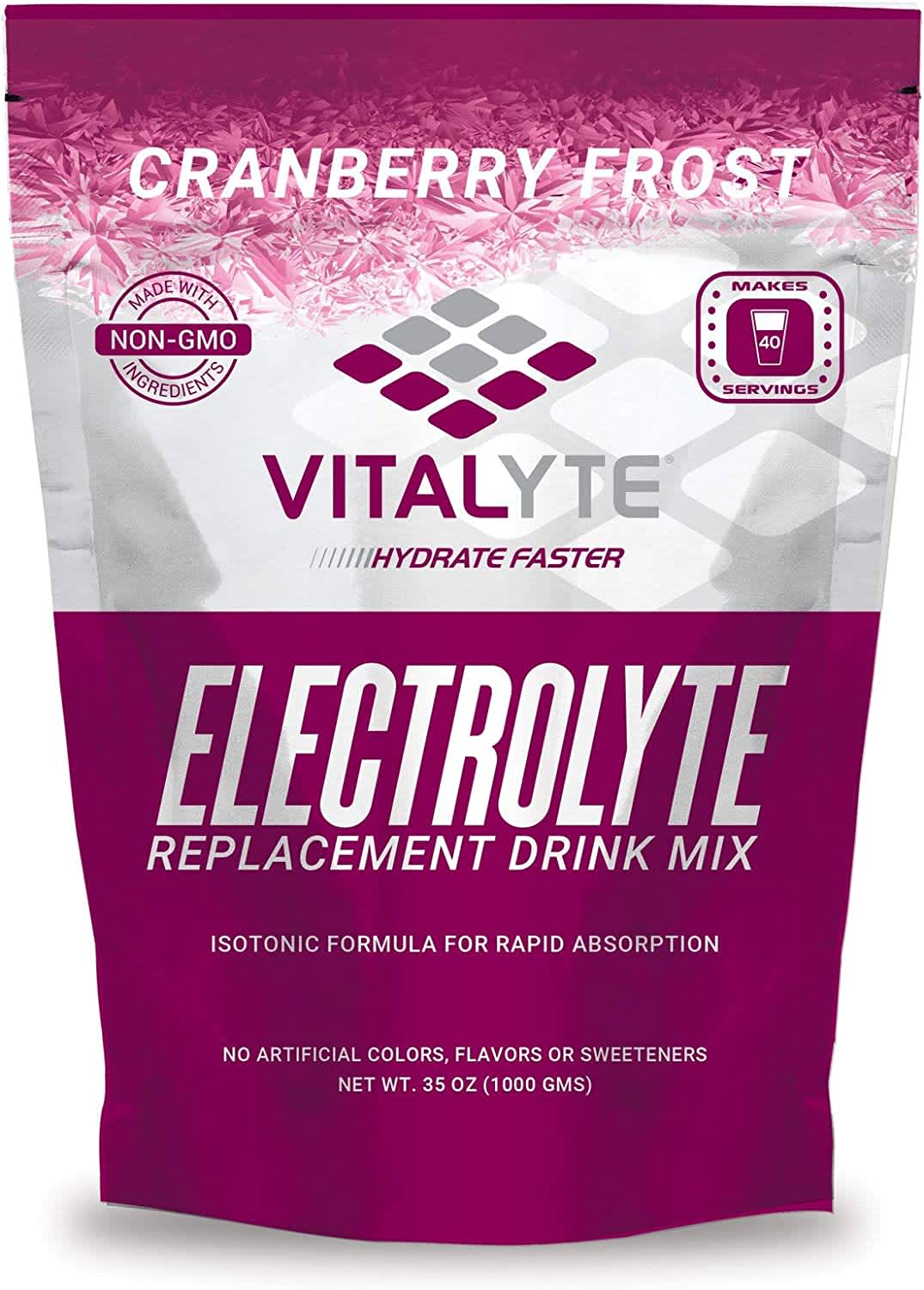 The Author's Pick
My main pick this week would be Vitalyte. This powdered electrolyte replacement drink mix was one of my favorites back in college when it still went by the name Gookinade (Named after its founder Bill Gookin). Vitalyte doesn't contain any fake sugars and in my experience, it has been one of the best tasting, best hydrating sports drink mixes I had ever come across. The flavor of Vitalyte won't win any taste contests – especially if you're used to very sugary sports drinks like Gatorade and Powerade. Vitalyte is also safe for kids to drink too and doesn't lean too heavy on the sugars or the carbs meaning you can hydrate with the confidence that your drink isn't working against your goals.
Pros/Not overly sweet or full of salt and artificial sugar.
Cons/If you've got a sweet tooth you won't like this one
Bottom Line/A healtheir option when compared to the big name brands of sports drinks
2. Dr. Price's Electrolyte Mix
SALE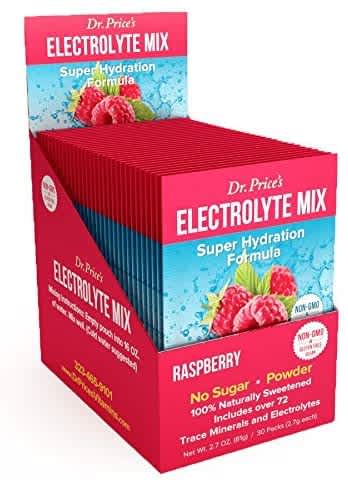 Dr. Price's Electrolyte Mix has a blend of over 72 Trace Minerals and Electrolytes created to benefit people ranging from the elite athlete to your personal hydration needs.Relieves Symptoms of Dehydration: Fatigue, Muscle Weakness, Headaches, Muscle Spasms and Cramps, Sluggishness, Constipation and Poor Digestion, Dry Skin and Dry Mouth. Minerals, including magnesium, sodium, and potassium. Trace elements of zinc and 72 other trace minerals.
Pros/Convenient packets for filling up water bottles away from home
Cons/A little on the tart side
Bottom Line/A good combination of sweet and salty electrolyte replenishment
3. Liquid I.V. Hydration Multiplier
SALE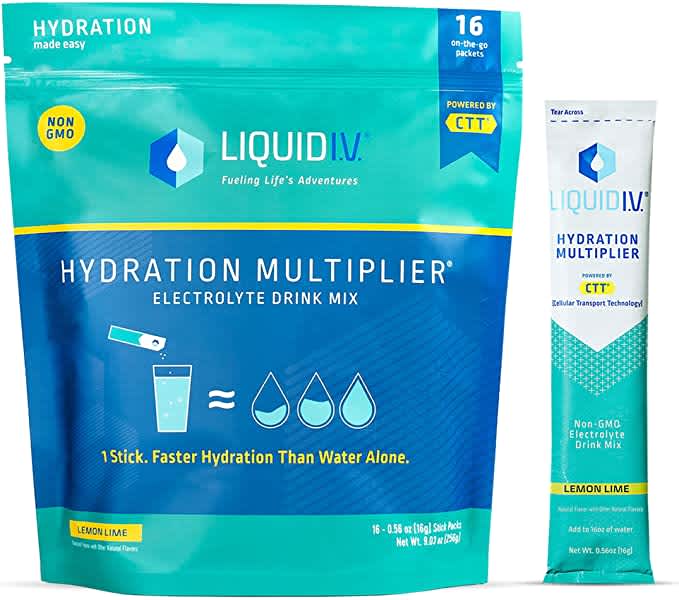 While working with a professional baseball team, Liquid I.V. Founder & CEO Brandin Cohen saw firsthand the lack of natural, effective electrolyte drinks. Inspired, he partnered with a group of top nutrition scientists to create Hydration Multiplier and the breakthrough science of CTT. Liquid I.V. is powered by the breakthrough science of Cellular Transport Technology, or CTT, which is designed to enhance rapid absorption of water and other key ingredients into the bloodstream. Translation? Feel better. Faster.
Pros/Free from many allergens and also comes in very convenient single serving packets perfect for adding to a water bottle
Cons/Expensive
Bottom Line/A great hydration suppliment to take with you in virtually any situation
4. Pedialyte
SALE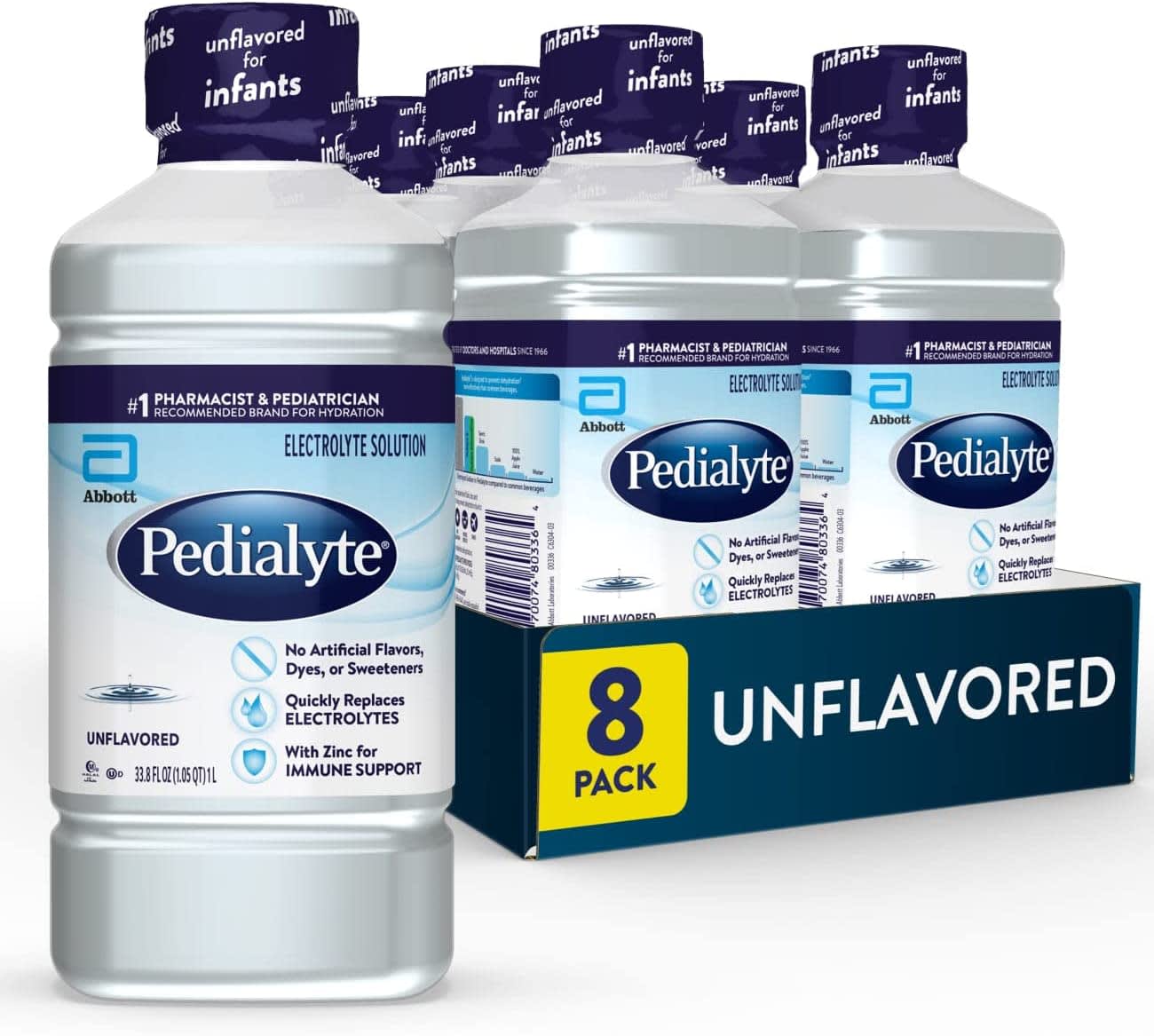 The principle underlying this balance is the sodium-glucose cotransport mechanism, where one sugar molecule is absorbed from the digestive system into the bloodstream, with one sodium ion traveling with it. When sugar and sodium are optimally balanced, their absorption into the intestines also draws water into the bloodstream by osmosis, leading to rehydration. However, when there is too much sugar in the intestines, water is pulled out of the bloodstream, which makes existing stomach issues worse. Many things can lead to dehydration. Pedialyte can help you and your family rehydrate due to common causes of dehydration† such as stomach flu, food poisoning, travel, heat, exercise, and of course the occasional hangover.
Pros/Great for all ages and many situations
Cons/A little on the sweet side even when unflavored
Bottom Line/A well respected and time-proven hydration suppliment
5. Vita Coco
SALE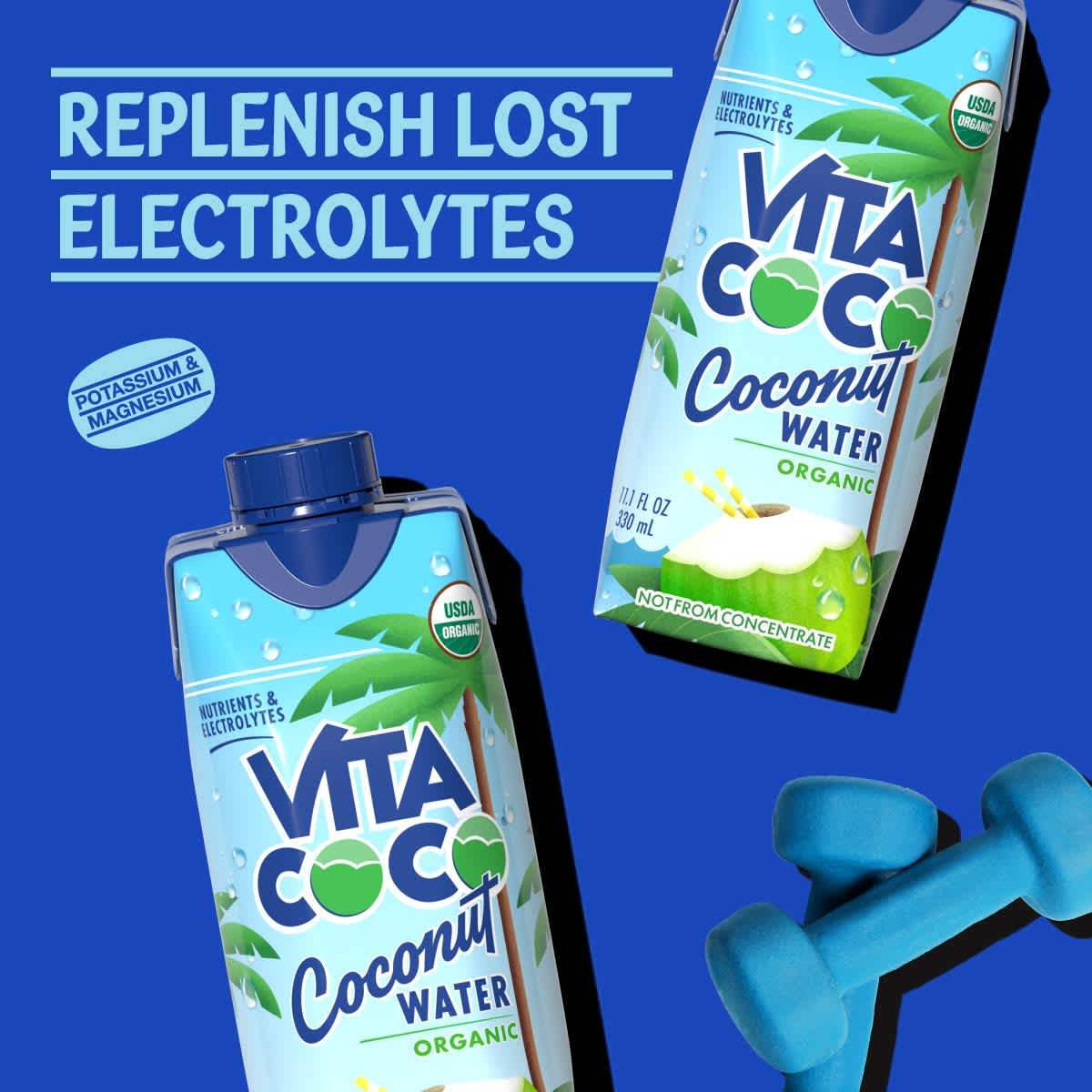 Best Natural Option
If you're looking for a more natural option that doesn't add any additional ingredients to the mix then a great option is Vita Coco. This all-natural drink features naturally occurring electrolytes from coconut water and no added ingredients. Vita Coco is made purely from freshly cracked coconuts and packaged right at the source and not made from concentrate. If coconut isn't your flavor, Vitacoco also has other flavors including peach, mango, and pineapple to help satisfy that sweet tooth or make the hydration process more palatable and enjoyable for you
Pros/Natural electrolyte sorce
Cons/Full of naturally occournig suager and also quite expensive per bottle
Bottom Line/A great option for thsoe looking for an organic solution to their electrolyte problem
How can I tell if my body is in need of electrolytes instead of just water?
When your body is running low on electrolytes there are a few easily diagnosable symptoms that can tip you off. The first of them is dizziness. If you're out in the sun you'll no doubt be sweating and when you sweat, your body produces more than just water. You also sweat out electrolytes. Other symptoms include an irregular heartbeat, mental confusion, as well as muscle cramps which is by far the most common sign that your body is in need of electrolytes and probably more water.
Do I need to be taking electrolytes daily?
The great thing is that you're already doing it. If you have a pretty healthy diet, you shouldn't be in a bind for electrolyte supplements unless you're doing very strenuous work or activities outside of your normal routine. Most of the electrolytes our bodies need come from the food we eat. However, if you're on a low sodium diet and you are performing at your peak athletic ability, a bit of salt or a sports drink before, and during your exercise is probably a good idea to keep things in balance.
When is the best time to take on extra electrolytes?
Most dieticians indicate that the morning is the best time to consume electrolytes. This starts your day off on the right foot by giving your body what it needs when it starts becoming active. If you're a gym rat, frequent runner, or out doing some sort of cardio, you'll want to top off your reserves with 4-6 ounces of water for every 20-minutes or so of physical activity. Making one of these an electrolyte drink should be enough to keep you replenished and on the move.
We are committed to finding, researching, and recommending the best products. We earn commissions from purchases you make using the retail links in our product reviews. Learn more about how this works.