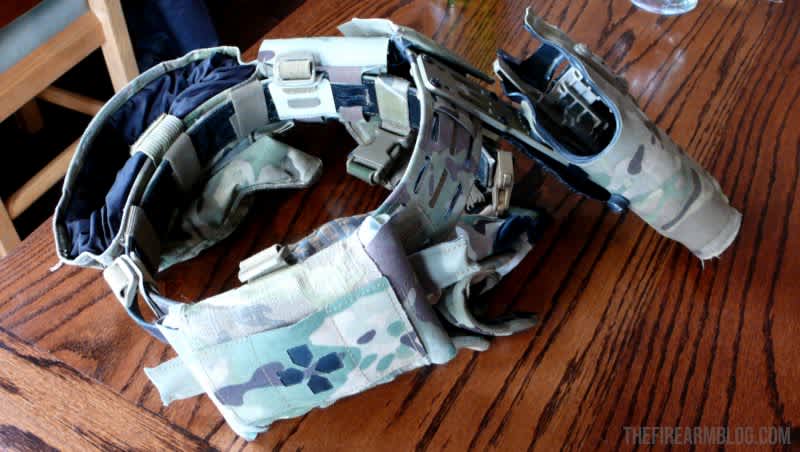 +
–
Table of Contents

1. Adventure Medical Kits .7 Waterproof Medical Kit
SALE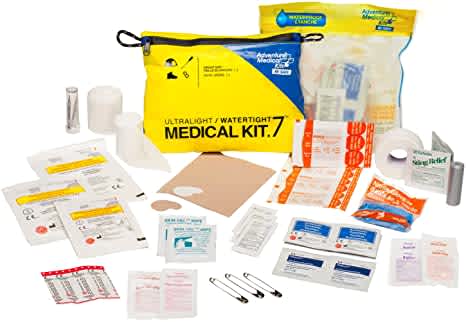 Editor's note:
There's not a day I head out on the ranch or into the mountains without one of these medical kits in my pack.  I usually go through the contents of one each quarter, and I buy them three at a time because the price is so reasonable.  They'll pretty much handle any minor discomforts and bleeding and help prevent infections until you can get back to your truck or home.  Taking up hardly any weight or space, they can treat for treating cuts, scrapes, bug bites, rashes, etc. that inevitably befall the outdoor adventurer and their company.
Pros/Lightweight, and waterproof
Cons/Doesn't contain a great quantity of frequently used items like triple anti-biotic (but you can slip a small tube of Neosporin in there)
Bottom Line/A very well equipped medical kit that contains about 90% of everything you'd need to treat most wounds.
2. My Medic MyFak First Aid Kit
SALE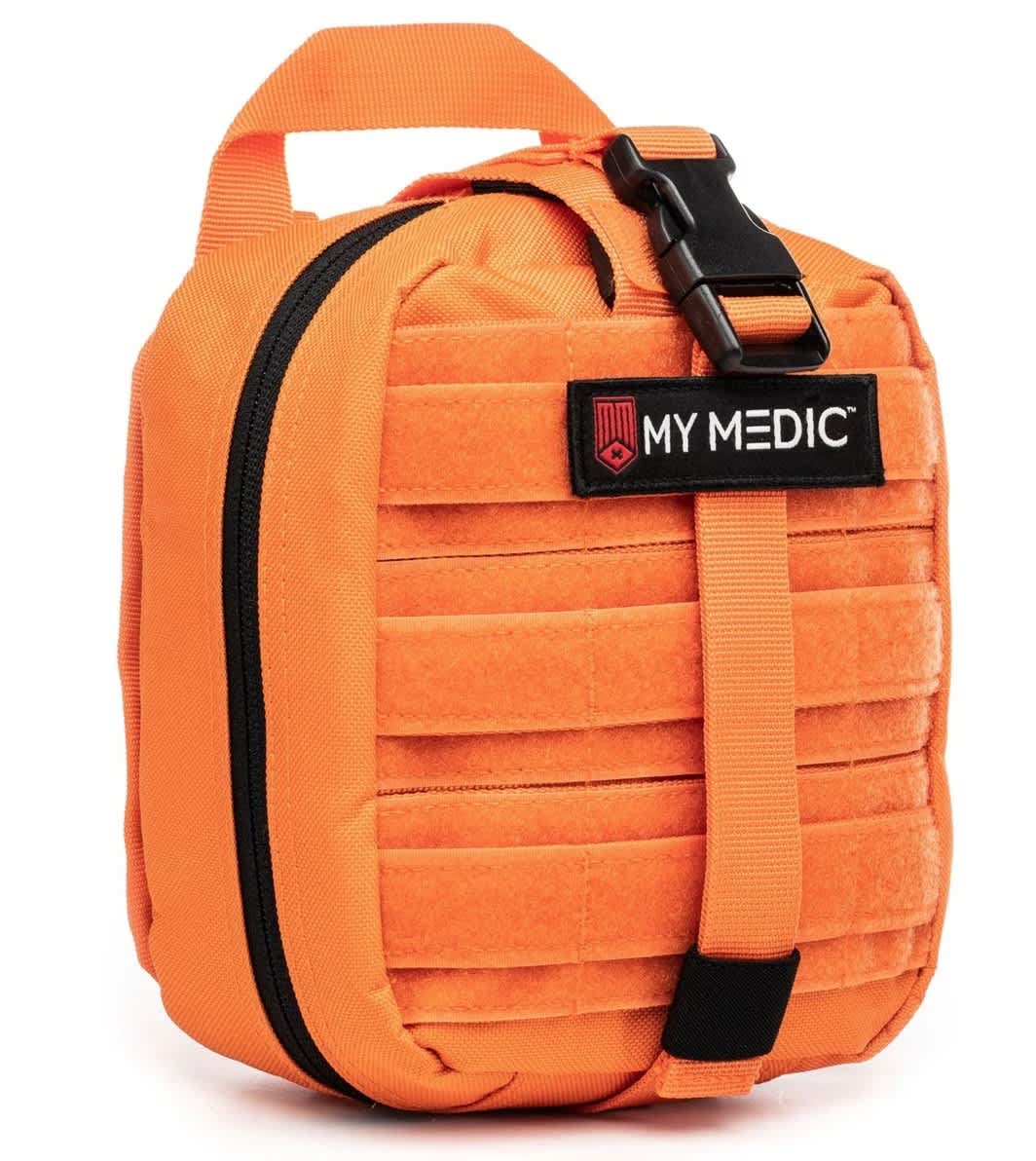 The MyFAK My First Aid Kit was designed with three goals: Adaptive-Functional-Indestructible. This First Aid Kit can be used anywhere from a day at the park, a multi-day backpacking adventure, or off-road in your Jeep. If you're out there doing it the MyFAK will be there for you. The MyFAK can be used anywhere, anytime, and by anyone.
Pros/Very well equipped and high quality carrying case that can be attached to MOLLE gear
Cons/A tad bit bulky
Bottom Line/A great kit for backpacking or camping especially when paired with a few other medical essentials like a TQ.
3. VSSL First Aid Mini
SALE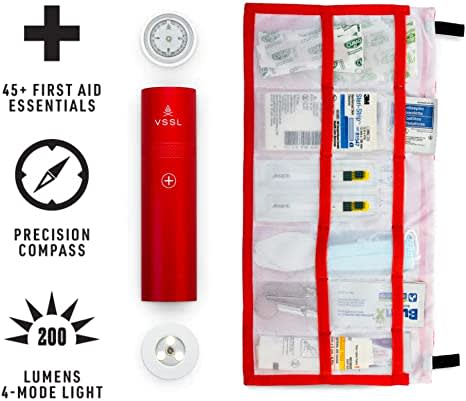 Virtually indestructible, watertight, and ultra-compact; It's the ultimate "vessel" to carry our curated first aid components. The slim compact design makes it easy to slip into your pack or glove box on the boat. Made of military-grade aluminum and completely watertight so you know your first aid gear is ready and usable when you need it most. Our expert panel featured Search and Rescue medical instructors and the author of the Wilderness First Aid manual for the Canadian Red Cross. We worked to include only the highest-quality first aid gear for outdoor use. Responding to emergencies requires acting quickly. That means all supplies should be easy to get to and smartly organized. All supplies in the First Aid Mini are contained in three Supply Tins and can be easily accessed by unscrewing the endcaps.
Pros/Compact and Waterproof
Cons/Lacking a great amount of standard first aid tools
Bottom Line/A great compact first aid kit for your backpack or the boat
5. FalconTac Everyday Carry Trauma Kit IFAK
SALE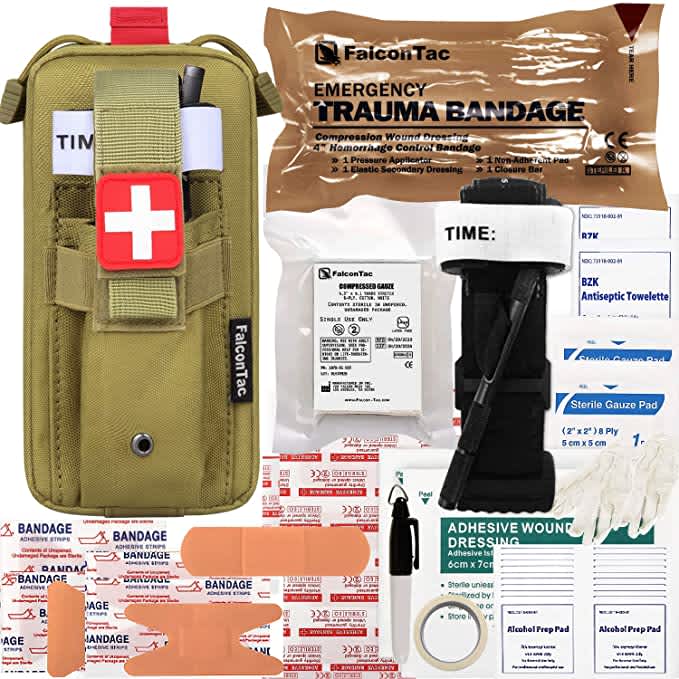 FalconTac Emergency Everyday Carry Trauma Kit is ideal for tactical medics, police, military, firefighter, EMT, hunting, first responders, and outdoorsmen. This kit is very compact and also comes with an all-important piece of gear that no other kid on this list has – a tourniquet. I naddition, I feel like this is one of the more well balanced kits on this list, and it's also extremely affordable.
Medical Items Included:
1 X Tactical EMT Nylon Molle IFAK Bag (4" x 8" x 3")

1 X Aluminum Windlass Military Tourniquet

1 X Emergency Trauma Bandage (Pressure Dressing)

1 X Compressed Gauze (4.5″ x 4.1 yards stretched)

1 X Mini Size Permanent Marker

1 X Medical Tape

2 X Pairs of Latex Disposable Gloves

1 X Universal Bandage Pack:

2 X Adhesive Wound Dressing

2 X Sterile Gauze Pad/Wound Pad

2 X Aniseptic Cleansing Wipe

2 X Knuckle Bandage

2 X Butterfly Bandage

10 X Medium Bandage

12 X Alcohol Pad
Pros/Good balance of equipment, construction and price
Cons/Some of the smaller medical items like Band-Aids are of dubious quality
Bottom Line/This would be my choice to start out with if you were building out a specialized IFAK for hunting or the shooting range
Where can I get basic medical training?
Basic skills like CPR, setting a splint, and stopping bleeding in dire situations, are important life-saving skills that should cover many common injuries and conditions others may face. The Red Cross is a very accessible and affordable way to get basic medical training that should cover your bases at work and at home. The Red Cross also offers advanced first aid training as well. Another slightly more expensive option would be North American rescue training. These guys have some of the best training on the market and on the whole offer more up-to-date practices and recommendations for equipment.
Should I get separate training for other medical techniques?
For situations where you're having to stop profuse bleeding or apply a tourniquet, there are specialized classes that can go over that specific thing. However, some basic med classes will also offer this training as part of their coursework. Much like North American Rescue's and Red Cross programs, there are always varying levels of training being offered depending on the level of skill you wish to achieve. More is always better but if you are a frequent shooter having good Tourniquet skills is almost a must these days.
Why have the CPR guidelines changed?
If you didn't notice, the CPR guidelines changed a number of years ago and this may be a good wake-up call for you if you think that your medical and first aid training from 10 years ago is still good. It's been determined now that chest compressions are the best way to keep someone alive until more serious medical help can arrive. Now, instead of A-B-C, which stands for airway and breathing first followed by chest compressions, the American Heart Association wants rescuers to practice C-A-B: chest compressions first, then airway and breathing. By starting chest compressions first, the victim only has to hold his breath an extra 18 seconds while blood gets flowing again. In my opinion, that's a good trade.
We are committed to finding, researching, and recommending the best products. We earn commissions from purchases you make using the retail links in our product reviews. Learn more about how this works.
Shop top of the line gear at great prices in the Everest Marketplace and get outside!