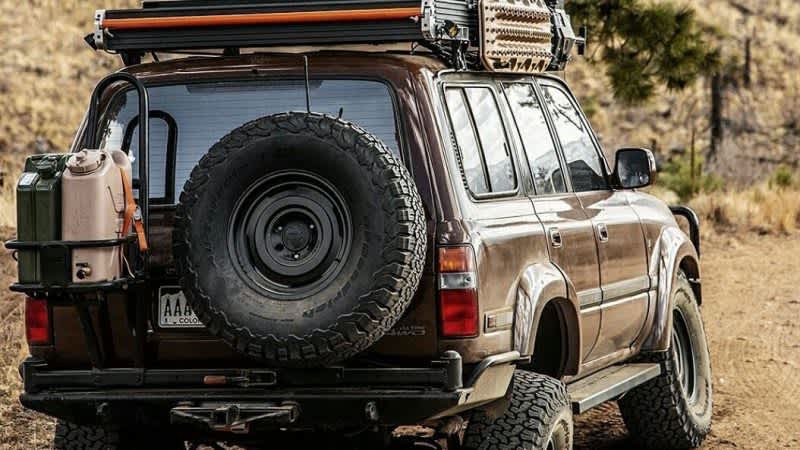 +
–
Table of Contents

1. Reliance Aqua-Tainer
SALE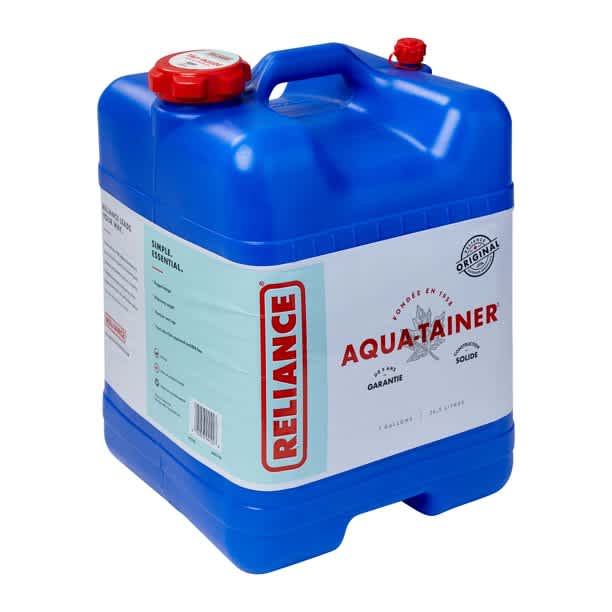 The Reliance Aqua-Tainer is a stackable, BPA-Free 7-gallon water container that is tough as nails and is super affordable. The AquaTainer is made tough and rugged. The contoured built-in handle makes it easy to carry in and out of camp. The Original AquaTainer is stackable when empty and holds an impressive 7 gallons (26L) when full. The hideaway spout is designed for convenient dispensing when needed and reverses for safe, damage-free transport and storage. This food safe and BPA-free water container will meet all your water needs for years to come.
Pros/Affordable and rugged
Cons/Spigot has no o-ring and leaks slightly – pretty large.
Bottom Line/Great for storing water at home or in the truck or RV!
2. RotopaX RX-1W Water Pack
SALE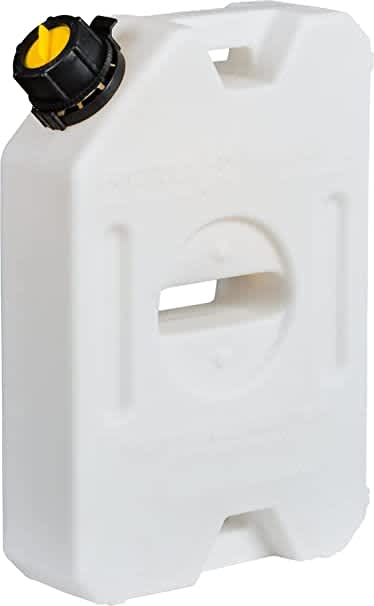 Easily attached to nearly any spare tire or rack mounting system is the RotopaX RX-1W water pack. This one-gallon container is made from high-quality plastics and comes pre-equipped with sealing gaskets to keep your precious water from leaking out when driving over rough terrain. RotopaX water containers can be mounted virtually anywhere and also come in a wide variety of colors depending on if you're storing potable water or water strictly used for washing and cleaning things.
Pros/Slim compact design with great construction quality
Cons/One of the most expensive standalone water containers you can buy
Bottom Line/A great option for those who have a dedicated off-roading rig and have room to spare for a water container (also fits mounted to the sides of ATVs and motorcycles)
3. LIVESAVER Expedition Jerrycan Water Filter
SALE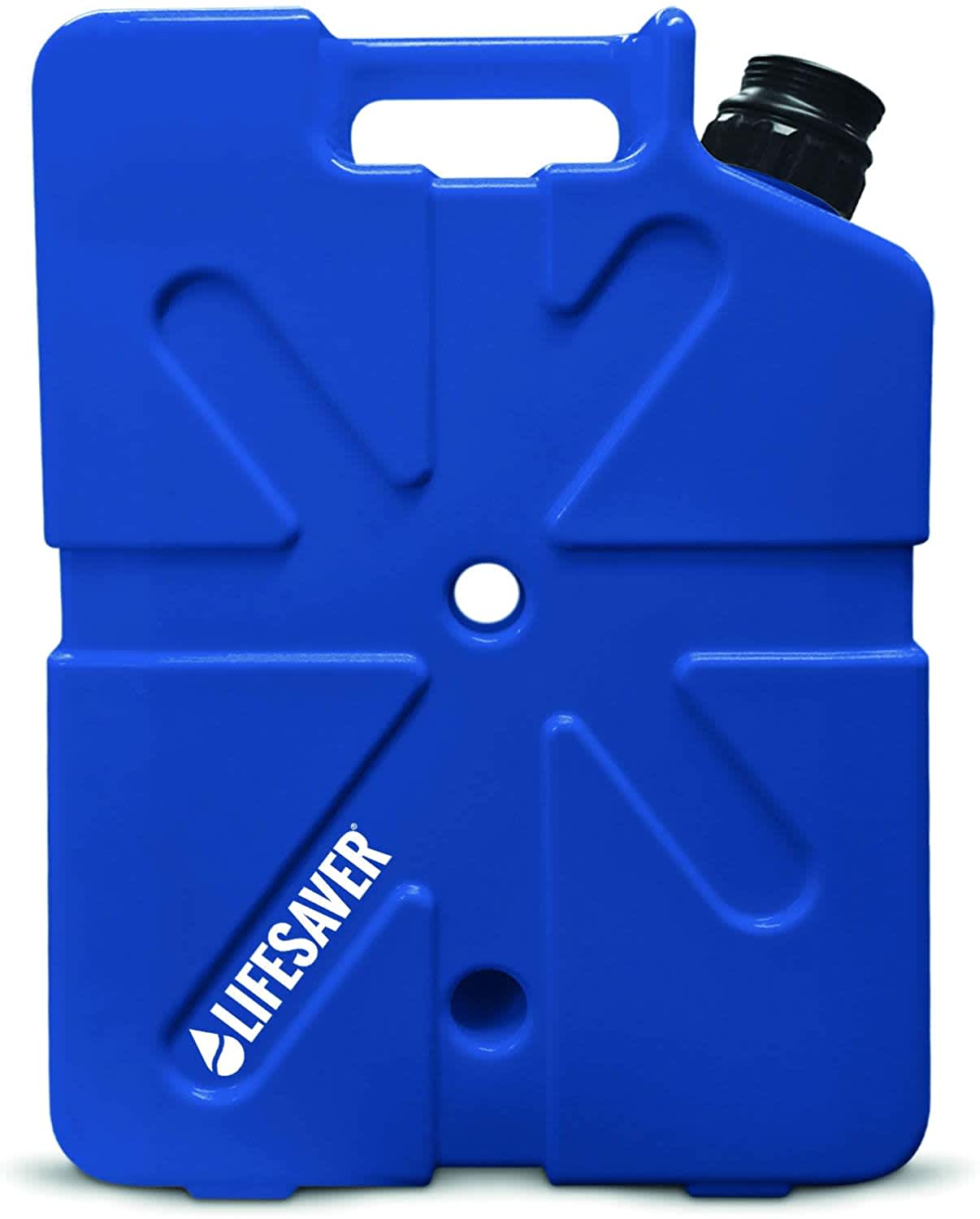 The LifeSaver Jerrycan 20,000UF is the water purifier that can hold up to whatever's thrown at it. With a top of the line filter membrane, tough rotomolded housing, and the ability to filter thousands of liters of water on a single filter, it's no surprise that the LifeSaver Jerrycan is trusted by militaries, disaster relief agencies, and adventurers worldwide. A great addition to your Overlanding vehicle, off-grid cabin or emergency kit.
Pros/Great orientation for refilling from native water sources, duravle and includes on-board water filter
Cons/Function comes at a price – Very expensive
Bottom Line/A great one for the hardcore overlander or backcountry camper
4. Igloo 6-Gallon Camping Water Container
SALE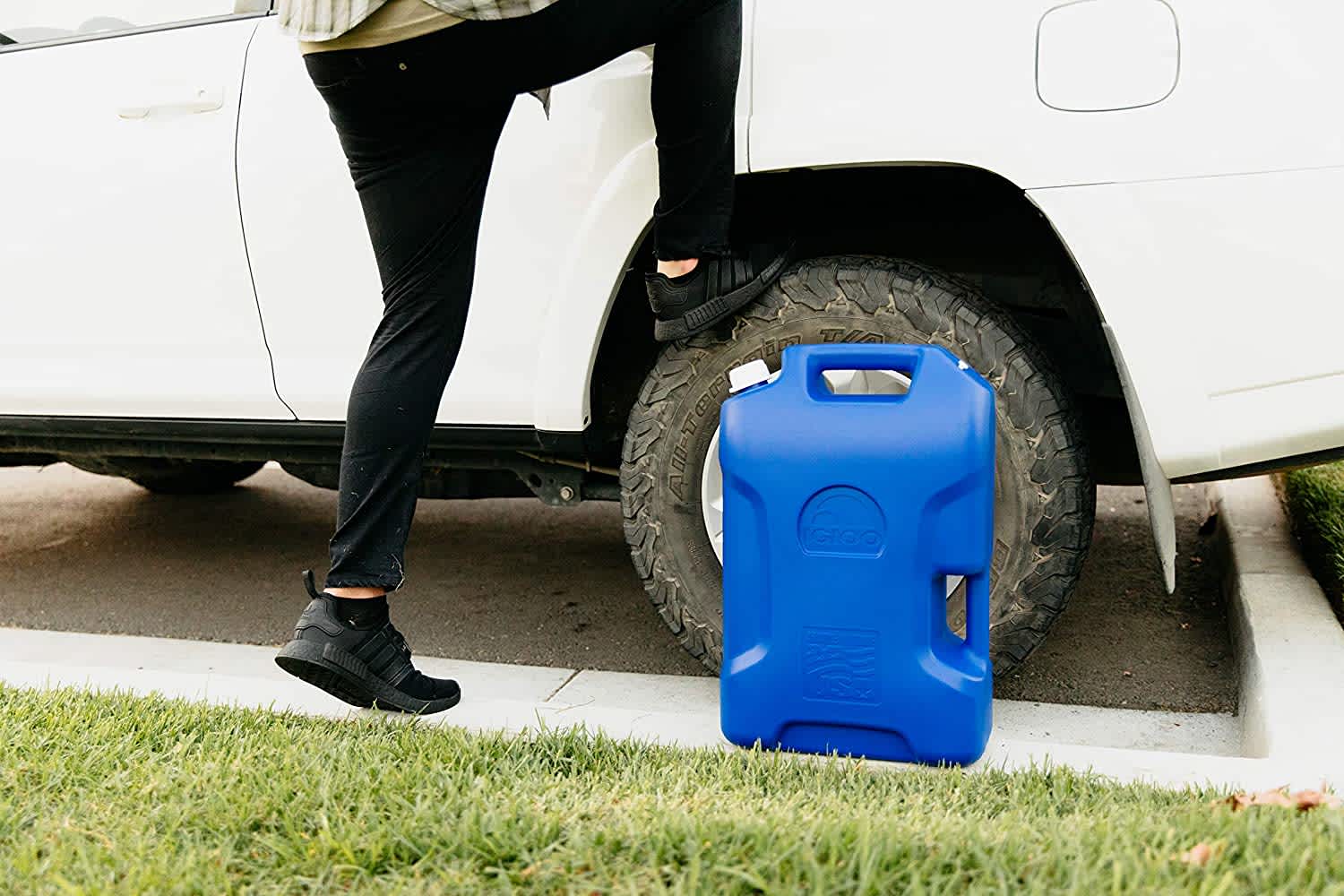 Like a lot of other products offered by Igloo, the Igloo 6 Gallon Camping water container is a highly focused product featuring a few convenient additions to your standard jerry can that make it perfect for tossing in the back of the car or truck for your next trip. The container features rugged, heavy walls for durability and an internally stored spout for convenient and non-wasteful pouring. Best of all, its the most affordable portable water container on this list and is quite large for its price point.
Pros/Affordable, with neat features for convenience
Cons/Push plug air vent comes loose quite often – could lead to water contamination or spillage
Bottom Line/An affordable option that you can buy multiples of for a long week of camping.
5. DOMETIC GO 11 Liter Water Storage Container
SALE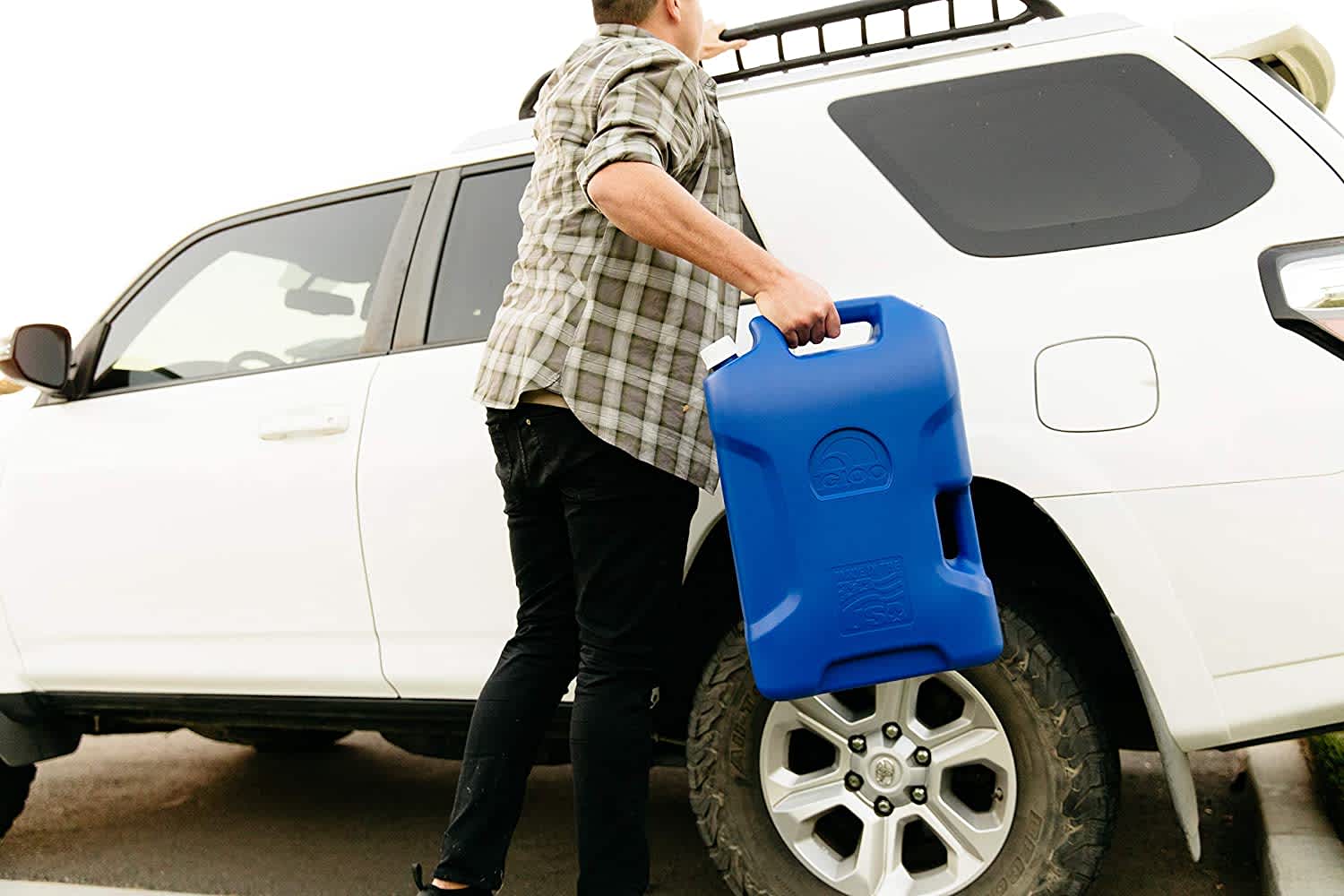 Dometic's HYD J11 Hydration Water Jug 11 l lets you easily store and pour the water you need. Keep it in your vehicle or at your campsite for a convenient, safe water supply of 11 liters. They Water jug also features multiple ways to dispense or refill the container with its multiple spouts and also comes with removable carry straps for taking it in and out of your vehicle to take with you. If you're investing in the DOMETIC GO water container, you might also want to check out their accessory lineup which includes a water faucet attachment for washing up on the go.
Pros/Super rugged and versatile
Cons/Price per gallon of storage is quite high
Bottom Line/A great forward thinking design with a lot of enhancements that make it very versatile for almost any vehicle or situation
Where can I refill water containers while on the go?
If you don't have a dedicated water filtration system, there are a couple of options you have at your disposal for accessing safe drinking water while out camping or adventuring. The first of which is to bring water purifying tablets. If you can't manage that or are in a pinch, most of the time campgrounds or travel stop locations that cater to RVs have dedicated water filling stations that charge you per gallon. The best option for short trips is to fill up at home with safe drinking water you enjoy the taste of and just bring that with you. If you're planning a longer trip and you know you'll be far off-grid, its best to bring a filtration system or two so you can get as much water as you'll need.
What is BPA and why is it important to use containers that don't have it?
BPA (Bisphenol A) is a chemical that is present in hard plastics, including drinking water bottles and many household items. Research has shown that exposure to BPA can disrupt the functioning of the endocrine system. However, the levels of exposure in most people's daily lives are unlikely to result in serious harm. However, if you're constantly outdoors and filling up your canteen from a plastic storage container, you'll want to make sure that it is BPA-free so you're not necessarily exposing yourself to harmful chemicals.
How long can water be stored inside a plastic container?
Water is generally safe to drink when being stored in a plastic container for about 6 months or so. Over 6 months the flavor of the water might take on a strange taste but it's still generally safe to drink. If your water has been sourced from a non-purified location then this time scale can be affected by potential water contamination which can increase the rate at which harmful chemicals are released into the water. If your water has been stored for a while and it just doesn't taste or smell right, it's best to boil it before drinking it, or if you have the option, throw it away in favor of fresher water.
We are committed to finding, researching, and recommending the best products. We earn commissions from purchases you make using the retail links in our product reviews. Learn more about how this works.