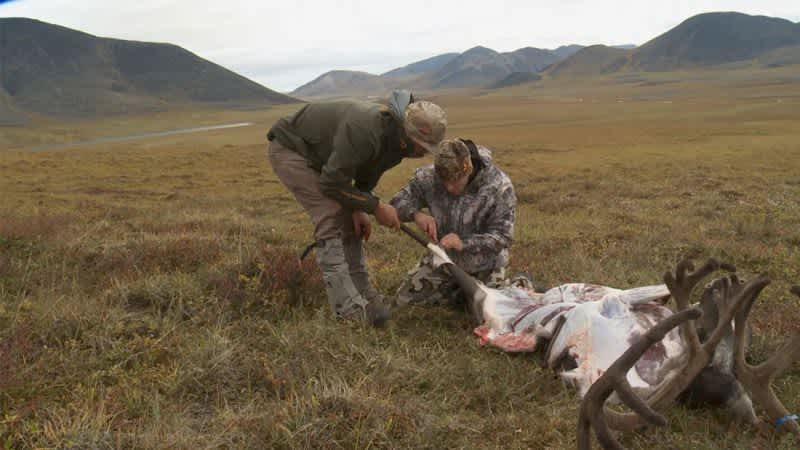 +
–
Table of Contents

Do I need to skin my deer right away?
This will mostly be dependent on the weather at the time. In very cold weather there really shouldn't be too much of a rush as the meat won't have too much time for bacteria to take hold and start growing at unsafe rates. However, everything I've been told growing up and talking with other hunters is that you should always skin your deer before trying to butcher it.
How long should a deer hang before skinning?
You should let your deer hang for 2 to 4 days at minimum before processing. An optimal temperature to hang deer meat at should be temperature above freezing but below 40 degrees F. Many people let the deer hang in their garage, but this far from the proper conditions because of contaminants, pests and temperature fluctuations that come with an uncontrolled environment such as this. If your meat is stored above 40 degrees it will start to rot, but if it is frozen at temperatures below 28 degrees it can become freezer burned. In these situations, having access to a commercial-sized refrigerator that will keep your deer at a constant temperature and free of outside contamination is optimal.
How sharp should a skinning knife be?
From what I know and have learned from various hunters is that 20 degrees per side would be on the narrow end, possibly too narrow for field dressing and skinning.  25º to 30º per side is a bit more robust and will be a little less sharp but certainly more durable but still able to handle the chore. For me, 20-22 degrees has always worked very well for skinning and slicing through animal hide very accurately and smoothly. Going with a more acute angle increases the risk of putting holes in the hide by accidentally cutting through but you'll have to play with various angles yourself and ultimately see what works best for you.
We are committed to finding, researching, and recommending the best products. We earn commissions from purchases you make using the retail links in our product reviews. Learn more about how this works.