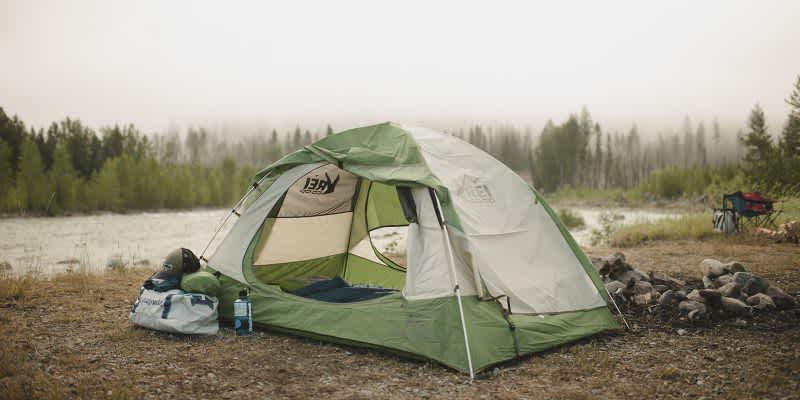 +
–
Table of Contents

1. Alto TR1 – One Person Ultralight Tent
SALE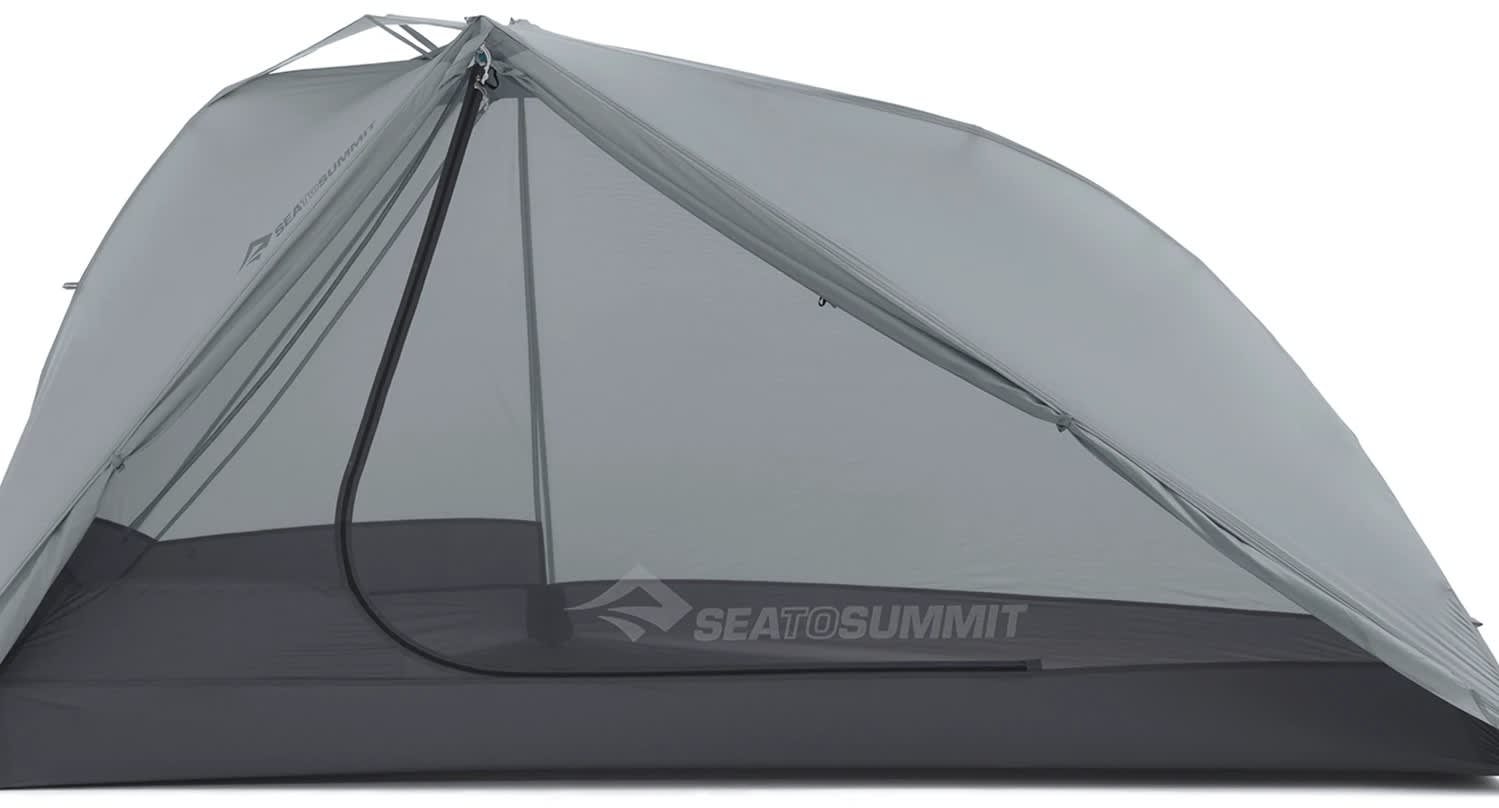 Alto one-person is a semi-freestanding tent perfect for the weight-conscious solo backpacker who still wants a high degree of livability in their shelter.
The revolutionary Tension Ridge architecture of the Alto allows for taller oversized doors and vertical walls that create an unrivalled amount of space. Apex Vents positioned at the highest point of the tent effectively expel moist air and minimize condensation, and the variable rainfly can be rolled back on both sides for stargazing, then deployed quickly from inside the tent.
Pros/Lots of head and shoulder space for privacy while getting dressed
Cons/No accomodation for overhead viewing (100% opaque canopy)
Bottom Line/The perfect lightweight and compact tent for a solo hiker.
2. Eureka Jade Canyon X 4 Person Tent
SALE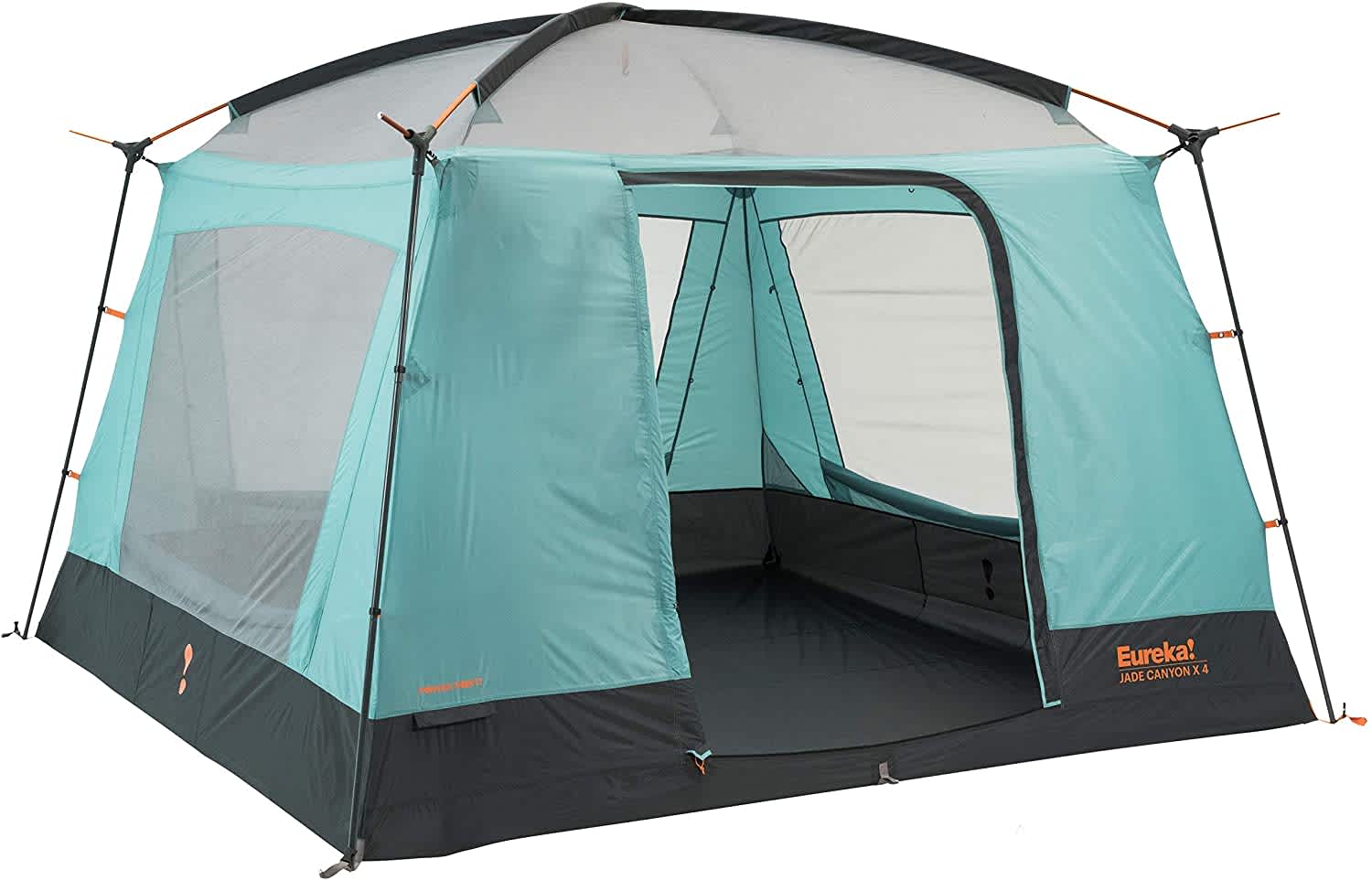 Spacious and kid-friendly, the Jade Canyon X an ideal choice for your next family camping adventure. The tent's 7-foot interior peak height and near-vertical walls accommodate even the tallest camper. Eureka!'s CabinMAX architecture offers 30% more livable space than typical cabin tent designs and lower step-in height makes entry and exit easier for campers. Overhanging open rain fly creates a dry entry porch awning while four floor-to-ceiling windows promote cooling air circulation, even during a light rain.
Pros/Nice tall canopy and plenty of zip down windows to let in fresh air and keep bugs out
Cons/Storage Bag isn't quite as durable as the rest of the tent
Bottom Line/A great tent too keep the whole family comfortable during spring and summer camping trips
3. Coleman Sundome 4-Person Dome Camping Tent
SALE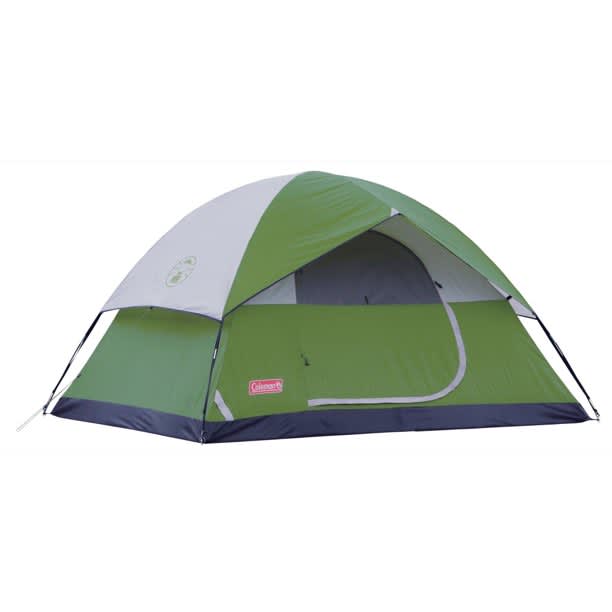 he Coleman Sundome™ 4-Person Dome Tent has an exclusive WeatherTec™ system that keeps you dry. You can also control airflow in this tent with adjustable Variflo™ ventilation. This camping dome tent is easy to transport and simple to set up. It is ideal for weekend car campers, short backpacking hikes or first time campers.
Pros/Affordable, stnadard pattern tent with simple setup
Cons/Not quite as durable as other models on this list
Bottom Line/If you're looking to get out and camp on the cheap this is a great sub $100 option
4. Big Agnes Big House 6 Person Tent
SALE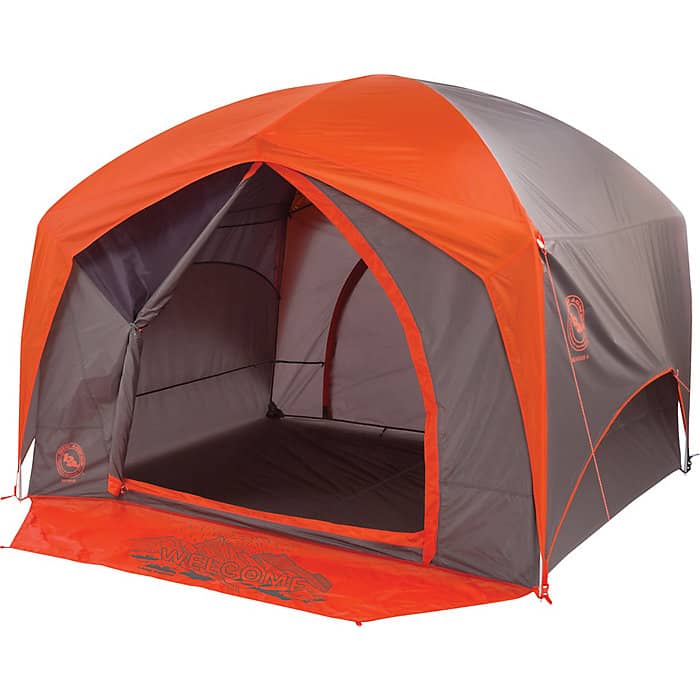 The Big Agnes Big House 6 Person Tent is a redesigned tent for taking the whole family camping. Built for sleeping 6, even the front mat welcomes all inside. Easy to set up and standing height inside, the 2 doors make for speedy entry and exit. Interior pockets galore prevent you from kneeling on your glasses and crushing your headlamp with your foot, and make it easy to find that book you wanted to read.
Pros/Nice roomy tent with space for up to 6 people/Competitivley priced
Cons/Several reviews say the zippers aren't the smoothest and setup can be difficult for novice users
Bottom Line/A solid choice for any camping trip where you're bunking with friends or family
5. Coleman Octagon 98 8-Person Outdoor Tent
SALE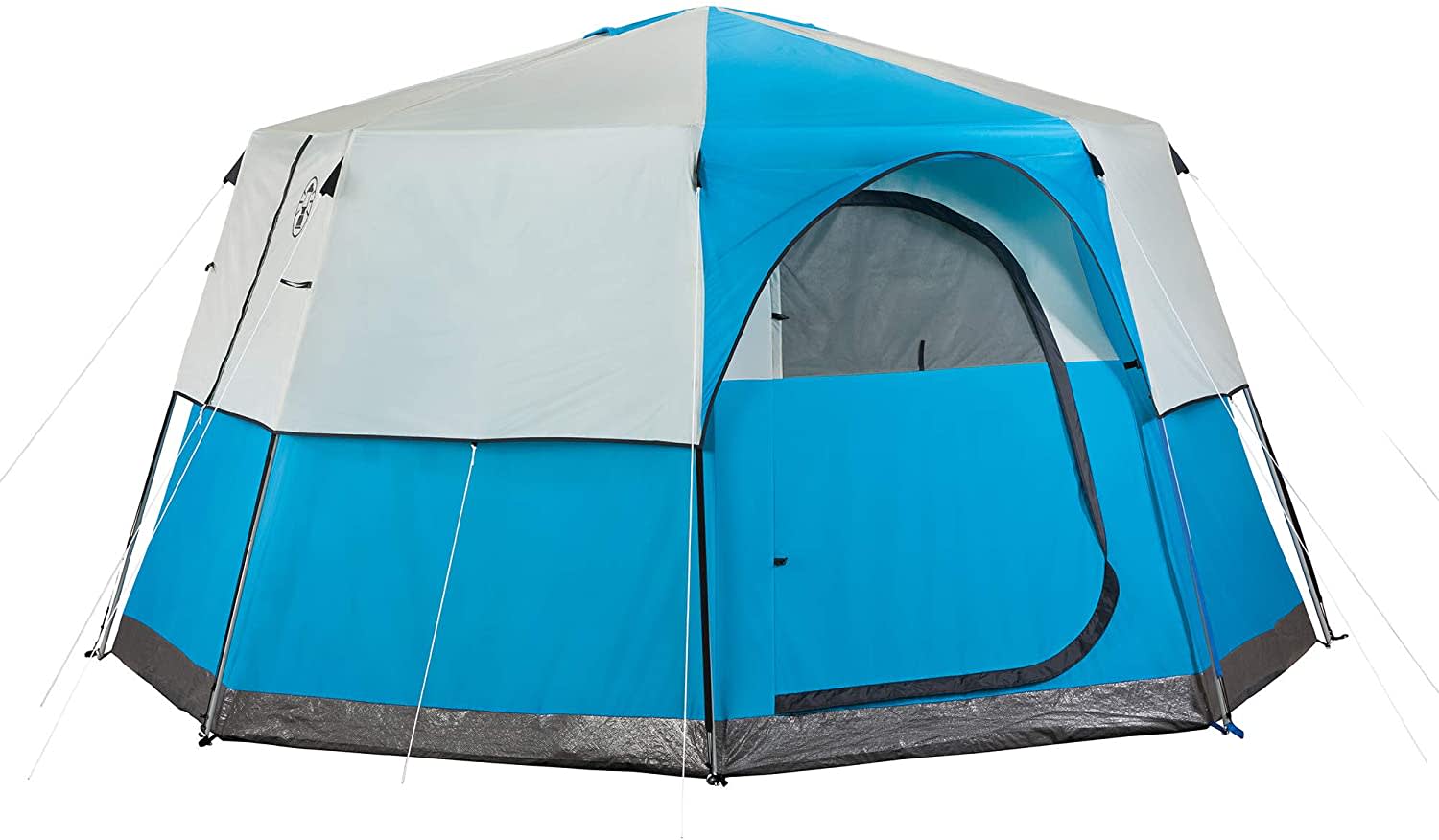 Fun for the whole gang! In about 15 minutes you can have the tent set up or taken down. Steel poles create a rugged frame, and color-coded pole attachments make setup easy. The spacious interior fits two queen-sized airbeds or 8 people in sleeping bags. The best part is this odd-shaped tent is extremely easy to put together with its color-coded poles.
Pros/Easy to put together and affordable
Cons/Non-standard shape makes it hard to use with normal tent pads
Bottom Line/An affordable and spacious summer camping tent that can withstand summer rain storms
How do I keep my tent cool in the summer without an Air conditioner?
Tent placement is just as important as the inherent reflective or insulative properties of your tent. Placing your tent on an elevated platform or one that separates it from the ground can create some much-needed airflow as can placing it in a more shady area. Another way you can cool down your tent during the summer is to open up the windows during the day so excess hot air isn't trapped. A final great solution is to use a reflective tarp that can help deflect much of the sun during the most intense parts of the day. However, if you're looking for the best cooling effect that requires electricity, you can find great portable ones that run off of 120-volt outlets commonly found on trucks and portable generators.
Do I need a rain fly?
A rain fly is an additional tarp or covering that can be used to deflect rain or sun and they are usually an optional accessory that comes with most tents. While rain flys are great for keeping away the rain and giving you some additional shade, they often have the adverse effect of trapping hot air inside the tent. So if you can help it and you're one that likes to stay as cool as possible, maybe only set up the rain fly when needed and let your tent breathe a little during the day when possible.
We are committed to finding, researching, and recommending the best products. We earn commissions from purchases you make using the retail links in our product reviews. Learn more about how this works.