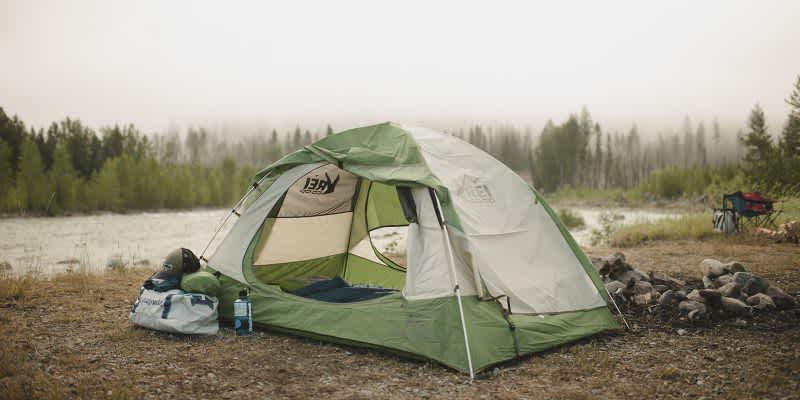 +
–
Table of Contents

How do I keep my tent cool in the summer without an Air conditioner?
Tent placement is just as important as the inherent reflective or insulative properties of your tent. Placing your tent on an elevated platform or one that separates it from the ground can create some much-needed airflow as can placing it in a more shady area. Another way you can cool down your tent during the summer is to open up the windows during the day so excess hot air isn't trapped. A final great solution is to use a reflective tarp that can help deflect much of the sun during the most intense parts of the day. However, if you're looking for the best cooling effect that requires electricity, you can find great portable ones that run off of 120-volt outlets commonly found on trucks and portable generators.
Do I need a rain fly?
A rain fly is an additional tarp or covering that can be used to deflect rain or sun and they are usually an optional accessory that comes with most tents. While rain flys are great for keeping away the rain and giving you some additional shade, they often have the adverse effect of trapping hot air inside the tent. So if you can help it and you're one that likes to stay as cool as possible, maybe only set up the rain fly when needed and let your tent breathe a little during the day when possible.
We are committed to finding, researching, and recommending the best products. We earn commissions from purchases you make using the retail links in our product reviews. Learn more about how this works.