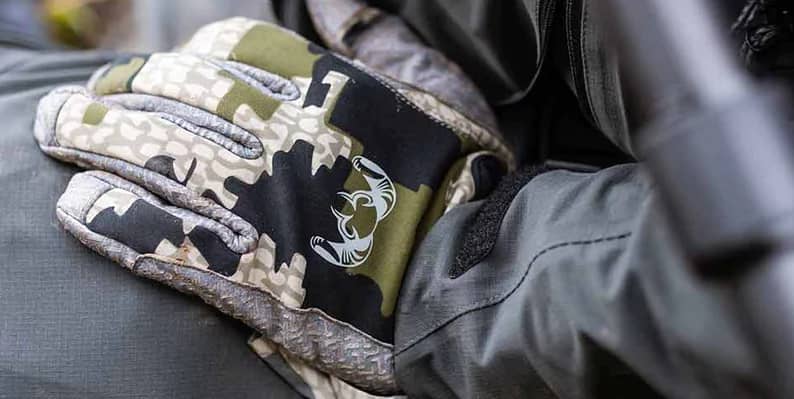 +
–
Table of Contents

1. SITKA DOWNPOUR GTX GLOVE
SALE
The Sitka Downpour Glove keeps your hands dry and functioning in the wettest weather imaginable, deploying a 100% waterproof, breathable GORE-TEX® membrane that's bonded all the way through with +Grip™ for non-slip grip. A face fabric of a stretchwoven polyester moves with you, while an absorbent back pad keeps a runny nose from blowing the moment of truth.
Pros/Great warmth and waterproofing – comes with a lifetime guarntee
Cons/Kind of bulky
Bottom Line/Great all around glove which definitley fits into the "buy once cry once category"
2. OZERO Mens Winter Thermal Gloves
SALE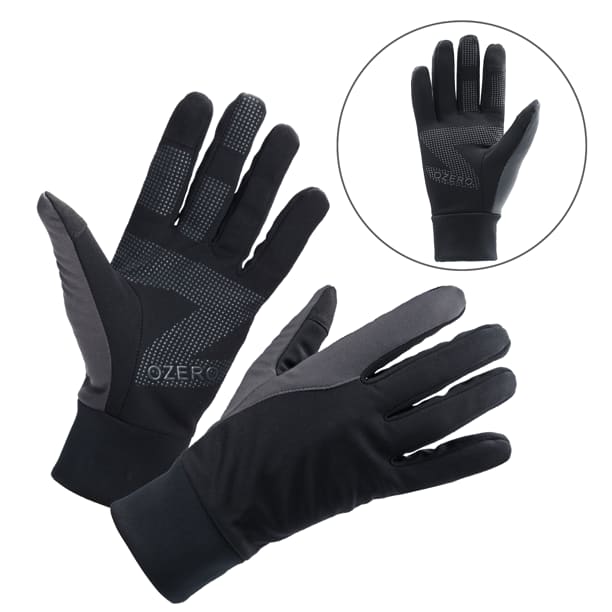 OZERO gloves are perfect for Spring/Autumn/Winter sports like running, cycling, motorcycle riding, driving. OZERO windproof&water resistant sensitive touchscreen gloves are the perfect sports accessory for both men and women. Coated with a conductive touch leather on the thumb and index finger, these gloves allow you to use your smartphone or tablet without exposing your skin to the elements in the cold weather. These gloves offer a perfect fit with snug cuffs to ensure that your hands stay covered and comfortable. The windproof and water resistant fabric keeps your hands dry and warm during the light rain and wild wind. The texting gloves with silicone particles help you grip the bicycle handle or tools tightly.
Pros/Slim fit and touchscreen compatible
Cons/Not very durable
Bottom Line/An affordable pair of gloves that can handle light duty work and keep your hands dry
3. HUNT MONKEY STEALTH HUNT DRY-TEC WATERPROOF INSULATED HUNTING GLOVES
SALE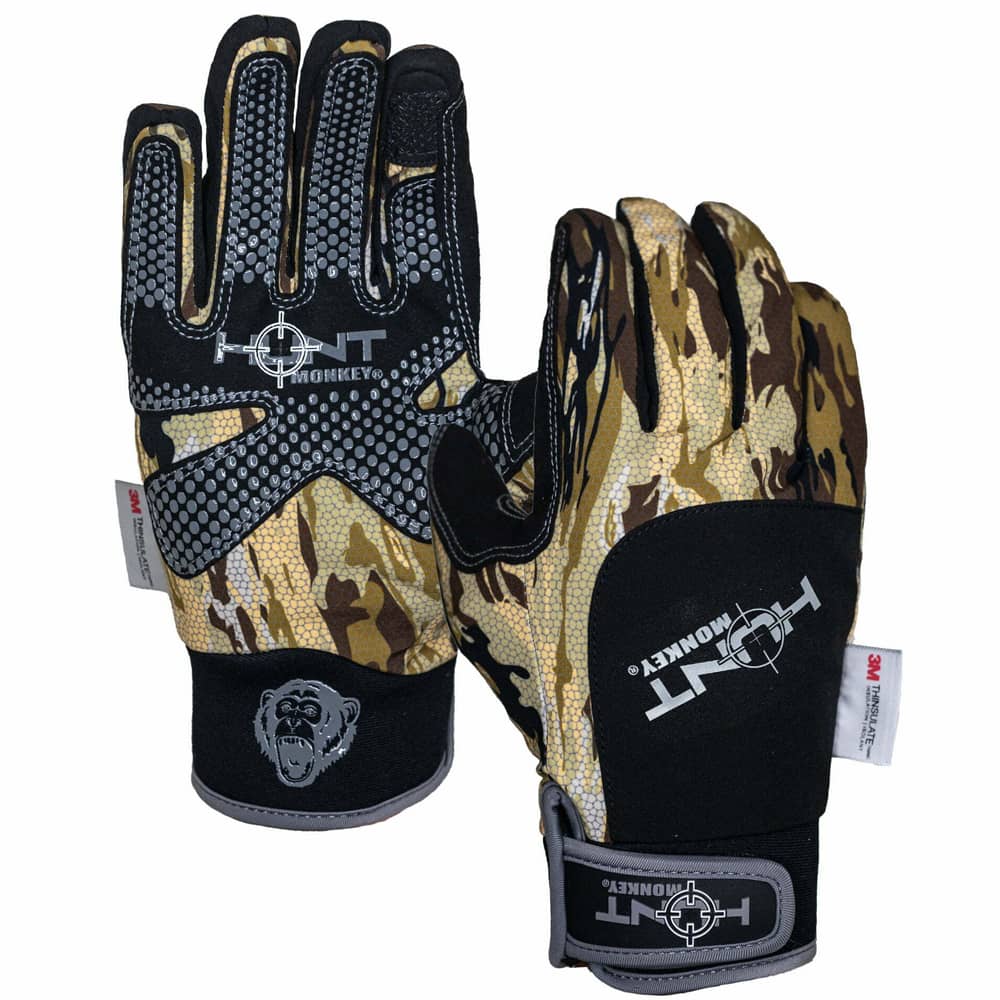 The Stealth Dry-Tec features the latest in Dry-Tec waterproof and DWR watershed technology providing a 100% waterproof construction to keep your hands bone dry while the exterior sheds water keeping the gloves feather-light. We added 40g of Thinsulate Insulation, just enough to "cut the cold" but keeping the glove thin enough for exceptional feel and dexterity.
Pros/Insulated, 100% waterpoof and Non-slip "monkey grip" palms
Cons/A bit stiff at first
Bottom Line/A mid-range glove that covers all your bases and can be adapted for almost any wet weather outdoor use
4. ORVIS WATERPROOF HUNTING GLOVES
SALE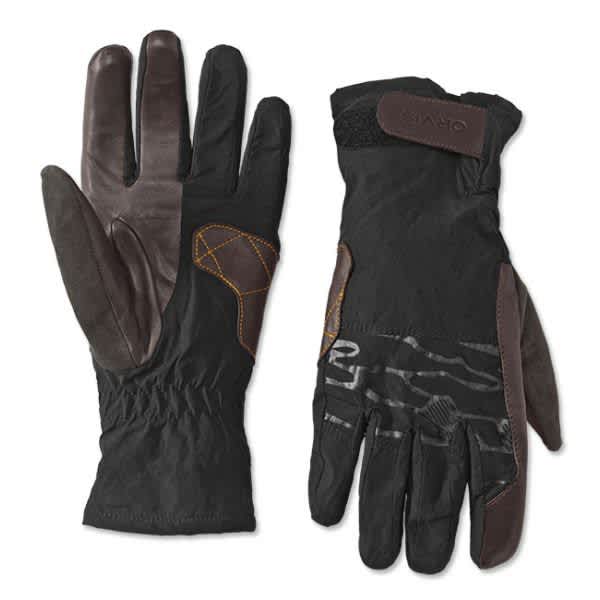 The innovative design of these Waterproof Hunting Gloves means you don't have to sacrifice feel, fit, or dexterity to stay dry. The breathable liner keeps your hands comfortable and dry even in a downpour. Through extensive testing and research, we were able to achieve an extremely thin, waterproof glove that isn't available anywhere else on the market. The waterproof barrier is bonded to the outer shell to prevent shifting. Supple Pittards® WR100X waterproof sheepskin on palm, first two fingers, and thumb offers the range of motion you need, while the abrasion-resistant nylon shell protects your hands. Hook-and-loop closure for a secure fit. In black. Leather/polyurethane/nylon/polyester. Imported.
Pros/Durable, high quality construction, and great fitment
Cons/Kind of expensive
Bottom Line/A great work glove with an extremely durable outer shell and comfortable waterproof interior
5. SITKA ESW GLOVE
SALE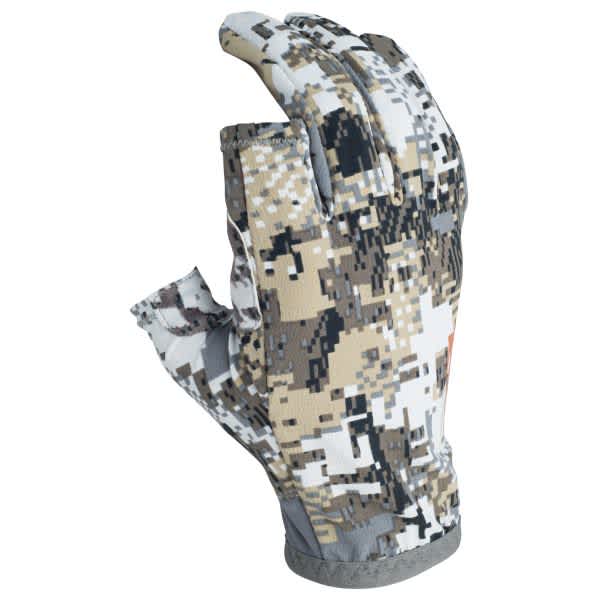 A technical shooting glove for the discerning bow hunter. A durable cordura nylon back and synthetic leather palm will withstand many seasons of abuse while the exposed and reinforced thumb and forefinger design enable an accurate and unhindered release to help you arrow the monarch you patterned all summer.
Pros/Convenient thumb and index finger cuts for better dexterity
Cons/Water can get in through the cuts and your index finger and thumb will be exposed to cold
Bottom Line/A great option for rainy summer hunts
Why can't I just use my Ski gloves?
Ski gloves are both waterproof and insulative! That's great, but they're also super bulky and not really great for doing anything other than taking bindings on and off at most. For hunting, and work gloves, you'll want something much slimmer and with not so much insulative material surrounding your fingers.
Do I really need gloves for hunting?
You can go every step of the way in hunting without gloves, or a lot of other gear that we often suggest. However, we live in the 21st century and this gear is really here to make your life better. Hunting gloves can protect your hands from becoming cold and wet which can lead to stiffness in the field which isn't good. Hunting gloves are also a good way to protect your hands from scrapes, bumps, bruises and bodily fluids from slain animals.
What is GORE-TEX and why is it on so many hunting glove options?
Gore-Tex is a waterproof, breathable fabric membrane and registered trademark of W. L. Gore & Associates. Invented in 1969, Gore-Tex can repel liquid water while allowing water vapor to pass through and is designed to be a lightweight, waterproof fabric for all-weather use. You may get 100% protection with a standard vinyl waterproof, but with GORE-TEX you get something that is much more geared towards practicality and an active lifestyle.
We are committed to finding, researching, and recommending the best products. We earn commissions from purchases you make using the retail links in our product reviews. Learn more about how this works.