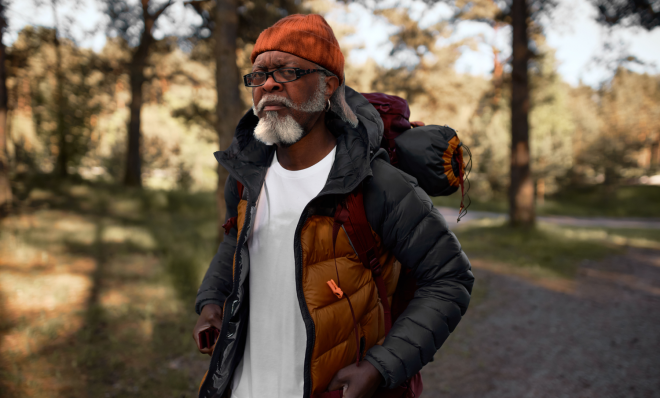 Jimmy McMillan went camping last week and told me the cost of gear is too dang high. If some of you were born before this century, you'd know who this guy is. If not, don't worry because it is true!
---
Welcome to our recurring series of "The Path Less Traveled." In this series, we want to take you along for our exploits out in the wilderness while hiking, camping, exploring, and general adventuring. This will include our small daily victories, foibles, tips, tricks, and reviews of gear we authentically appreciate and frequently utilize. While a well-worn trail can often be the pathway to a leisurely day, the paths less traveled can often spur on some of the greatest memories, misadventures, and fun we could imagine. Join us in the Comments as we share our travels and hopefully, we can all come together for a greater appreciation of the outdoors.
---
The Cost of Gear is Too Dang High – Backpacking Edition
I'm not an economist, and there's a high chance you aren't either. In the 2022'nd year of our Lord, we have been facing worldwide illnesses, conflicts and political disruptions that have resulted in undesired inflation levels. On top of this, with fuel prices continuing to go up it feels like the late 70's when that Peanut Farmer was in office.
I've been looking at data related to thru-hike costs lately. Most claim it takes about $1.00 to 2.00 per mile to complete any of the Triple Crown hikes. This expense does not include any off-trail expenses like health insurance, phone bills, or gear purchased before stepping foot on-trail.
These same guides mostly start out with a base number of $1000 USD to cover gear expenses for a thru-hike. I find this number to be absolutely preposterous when considering gear lists that accomplished thru-hikers post.
Lastly, we are going to look at whether the cost of being outdoors being dang high has any benefits. Don't worry, this isn't me telling you to stop being poor all the time.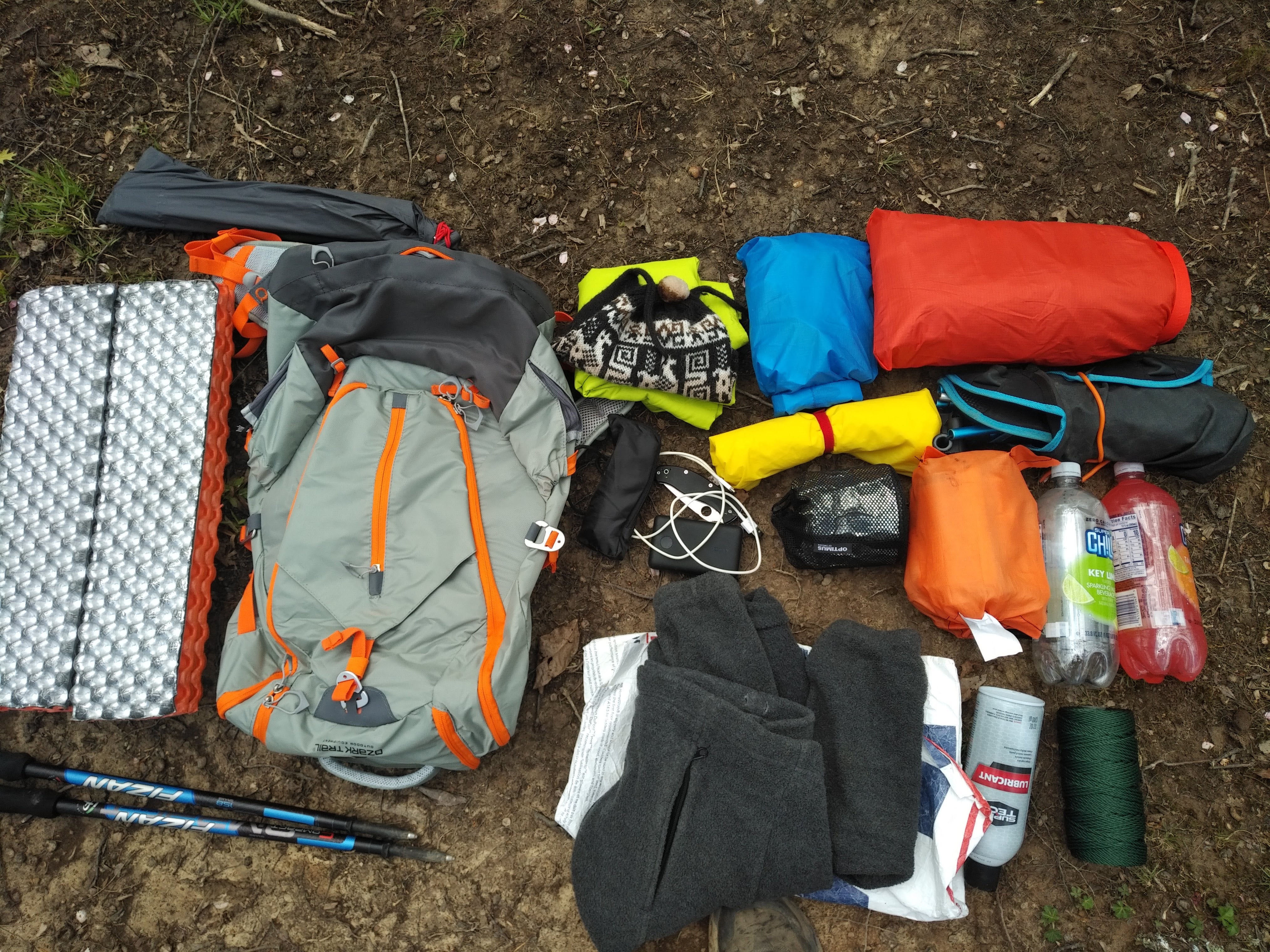 Hiking Guides and Their Gear Prices
Looking at reliable sources for recommendations on expenses of hiking should be moderately accurate, but when times are changing faster than the sites are being updated, you have pages like these:

This is the Appalachian Trail Conservancy organization's information above. They are the governing body for the AT. These are individuals who have potential access to thousands of beginners and hundreds of 2000-miler individuals. My assumption is they place these numbers to be a bit low to prevent people from being spooked from wanting to start. I could be wrong.
---

REI cites the ATC's base numbers, but goes further into depth that you may be lugging around a four pound tent if you're doing a $1200 gear loadout. REI even makes note for those who want to do an ultralight setup.
---

Backpacker Magazine states gear costs will range from $1000 to $2000, which we've pretty much seen at the other two sites so far. The funny thing is, if you look at their recommendations for backpack, tent, sleeping bag quilt, and pad – these four items alone reach nearly $1100. Adding shoes, and all other clothing would throw you above $2000 about as fast as your momma can slap when you say a curse word.
---
Popular site TheTrek has been collecting data for a good while on various topics. In 2016, 45% of respondents claimed they spent $1000 to $2000 on gear. 2017 saw 47% spending the same on gear. 2019's data was a little more specific with their X-Axis numbers, showing 86% of respondents spent between $200 to $3000 on gear. Lastly in their 2021 data, nearly 33% of respondents spent $1500 to $2499.
Funnily enough, their "Appalachian Trail Thru-Hiker Gear List" gives various recommendations for gear for each category. I chose the first item from each category and the price came out to $4,581.
What It Really Costs?
So to determine what the going rate of what it would cost to hike a Triple Crown (specifically the AT), I developed a spreadsheet from three various sources.
The Trek
Packweights : The Trek At Thru Hike
Gear Type
Purpose
Item
Weight
Price
List Maker:

Pack System

Backpack
Gossamer Gear Mariposa 60 – M
914 g
$305
Waterproofing
Did not Indicate – Trash Bag
35 g
$1
Stuff Sacks
Sea to Summit Ultra-Sil Dry Sack
170 g
$103
Total
1,119 g
$409
Shelter

Tent + rainfly/guylines

1,133 g
$400
Stakes
Came with tent
–
–
Total
1,133 g
$400
Sleep
Bag/Quilt
Western Mountaineering UltraLite 20
822 g
$540
Sit Pad
Sit Pad
31 g
$10
Pillow
Sea to Summit Aeros Premium
195 g
$65
Pad
Therm-a-Rest NeoAir XLite Sleeping Pad
340 g
$200
Total
1,388 g
$815
Kitchen
Stove + Canister
MSR Pocket Rocket 2 + Fuel Can
445 g
$57
Pot/Mug
Vargo 750 Mug
117 g
$55
Cup
Sea to Summit Cool Grip X-Mug
71 g
$15
Utensils
TOAKS Titanium Long Handle Spoon
19 g
$11
Ignition
Bic Lighter
1 g
$2
Totals
653 g
$140
Hydration
Bottles
Smartwater 1L x 2
96 g
$4
Water Treatment
Aquamira Drops with pre-mix bottle
75 g
$15
Total
171 g
$19
Hygiene
Dental
Toothbrush, Floss, Toothpaste
70 g
$5
TP
TP
28 g
$1
Soap
Purell 1oz bottle
28 g
$1
Trowel
Vargo Dig Tool
34 g
$25
Skincare
lip balm / foot balm / sunscreen
100 g
$10
Total
260 g
$42
Tools/Gear
Light
Black Diamond Spot 400
77 g
$45
GPS
Spot Gen 4
141 g
$150
First Aid + Foot Kit
See Original List
100 g
$15
Repair Kit
See Original List
30 g
$15
Bug Spray
Repel Sportsmen Pen Pump
56 g
$5
Pen + notepad
Write in the rain + pen
75 g
$8
Guide Book
AT Hiker's Companion
436 g
$15
Umbrella
Silver Shadow Ultralight Umbrella
255 g
$35
Trekking Poles
552 g
$110

Phone Charger + cord

Anker Charger
204 g
$44
Phone
iPhone 13 Pro Max
240 g
$1,099
Total
2,166 g
$1,541
Clothing
Clothes Worn
See Original List
278 g
$110
Footwear
1,133 g
$248
Underwear
2x pair ExOffocio
113 g
$45

Hat + Gloves + Glasses

See Original List
200 g
$74
Weather Clothes
See Original List
878 g
$663
Sleep Clothes
See Original List
220 g
$75
Total
2,822 g
$1,216
Final Total
9,712 g
$4,581
21.41 Lb
USD per gram
$ 0.47
USD per ounce
$ 13.37
USD per pound
$ 213.97
Five thousand dollars for a gear list is inconceivable for many. Five thousand dollars is three grand more than my first car.
Andrew Skurka
Let's check another with Andrew Skurka. This man is a well known athlete, writer, and publisher of The Ultimate Hiker's Gear Guide: Tools & Tips to Hit the Trail. He knows his stuff, and no doubt knows what would be best for him on trail. His five day pack list is shown below:
Packweights : Andrew Skurka
Gear Type
Purpose
Item
Weight
Price
List Maker:

Pack System

Backpack
1,122 g
$200
Waterproofing
Brute Super Tuff Bags 20-gallon
119 g
$2
Food Storage Bag
LOKSAK OPSAK – 21×12
170 g
$2
Stuff Sacks
Assorted, simple LW nylon (5x)
62 g
$20
Total
1,473 g
$224
Shelter

Tent + rainfly/guylines

REI Quarter Dome Air Hammock
910 g
$200
Total
953 g
$200
Sleep
Bag/Quilt
Sierra Designs Nitro Quilt 800 35-deg
567 g
$250
Pad
Sea to Summit Ether Light XT Insulated
490 g
$189
Total
1,057 g
$439
Kitchen

Stove + fuel container & measure

Trail Designs Kojin
17 g
$12
Windscreen
Sidewinder Ti-Tri
36 g
$80
Cookpot
Evernew Titanium Ultraight 900ml
96 g
$60
Drink Container
Starbucks Reusable Mug ($2 at stores)
43 g
$2
Utensils
GSI Outdoors Table Spoon
6 g
$2
Ignition
Bic Lighter
20 g
$1
Totals
218 g
$157
Hydration
Bottles
Smartwater 1L
37 g
$2
Bottles
Platypus Platy Bottle 2L
26 g
$13
Water Treatment
Aquamira Drops with pre-mix bottle
34 g
$15
Total
96 g
$30
Hygiene
Dental

Toothbrush, flossing sticks, Dr. Bronners

26 g
$5
Soap
Purell 1oz bottle
31 g
$1
Skincare
lip balm / foot balm / sunscreen
62 g
$20
Total
139 g
$27
Tools/Gear
Light
Nitecore NU25
57 g
$20
Knife
Victorinox Classic
11 g
$16
First Aid + Foot Kit
Gear List: DIY First Aid Kit
57 g
$20
Repair Kit
Gear List: DIY Field Repair Kit
28 g
$10
Satcom
Garmin inReach Explorer
198 g
$300
Bug Spray
Sawyer Premium Picaridin Repellent
113 g
$9
Pen
Ballpoint
6 g
$1
Maps in Ziploc
Maps in Ziploc
62 g
$4
Watch
Suunto Ambit3 Peak GPS Watch
87 g
$300
Compass
Suunto M-3G Global Pro Compass
45 g
$60
Hiking Poles
Unlisted
300 g
$158
Phone
Pixel w/Gaia GPS
155 g
$40
Total
1,176 g
$938
Clothing
Clothes Worn
See Original List
773 g
$219
Footwear
See Original List
870 g
$191
Weather Clothes
See Original List
1,326 g
$781
Sleep Clothes
See Original List
572 g
$135
Total
3,541 g
$1,326
Final Total
8,652 g
$3,341
19.08 Lb
Dollar per Gram
$ 0.39
Dollar per Ounce
$ 10.95
Dollar per Pound
$ 175.15
Skurka doesn't beat around when it comes to what gear he is using.
So not only does Skurka's pack list come in 1100 g lighter than The Trek's, it also costs $1240 less. That's an entire month's worthy of trail costs! Now this is half the value of silver on the US market, but if you consider his GPS Watch and satellite communication device is 17% of his total cost, it still shows he can do a lot more with his money than others!
Sintax77
Sintax77 is a guy living in Delaware that doesn't fall of his bicycle and enjoys the outdoors. He has a website, youtube and has been documenting his outdoor adventures for a few years less than I have. Here's his list:
Packweights : Sintax77's Gear List
Gear Type
Purpose
Item
Weight
Price
List Maker:

Pack System

Backpack
Backpack – ULA Ohm 2.0
978 g
$260
Gallon Ziploc
Gallon Ziploc
7 g
$0
Sandwich Ziploc
Sandwich Ziploc
6 g
$0
Bear Bag
Bear Bag Line, Lash-It
14 g
$29

Cookset Stuff sack, Mesh

Cookset Stuff sack, Mesh
13 g
$3
Pack Cover
Pack Cover – Argon
50 g
$40
Total
1,067 g
$332
Shelter
Tarp
Tarp – Hammock Gear Cuben Hex Tarp
241 g
$299
Sit Pad
Sit Pad
29 g
$7
Stakes
Tent spike – Titanium
34 g
$17
Total
304 g
$323
Sleep
Hammock
Hammock Body – Half-Wit
284 g
$109
Suspension
Whoopie Hook Suspension (Pair)
99 g
$34
Topquilt
Top Quilt – HG Burrow 40
404 g
$240
Bottomquilt
Under Quilt HG Phoenix 30
397 g
$220
Total
1,184 g
$603
Kitchen
Stove
Alcohol Stove, DIY cat can
7 g
$3
Fuel
Fuel bottle, Alcohol + 4oz fuel
235 g
$4
Cup
Cup – 450ml Titanium
57 g
$20
Utensils
Spork – Sea to Summit Alloy
7 g
$18
Ignition
Bic Lighter + matches
25 g
$2
Totals
331 g
$47
Hydration
Bottles
Water Bottle – 1 liter, Disposable
56 g
$2
Water Treatment
Katadyn BeFree Water Filter System
57 g
$38
Total
113 g
$40
Hygiene
Dental
Toothbrush, Floss, Toothpaste, etc
57 g
$10
TP
TP
21 g
$1
Cleaning
Wet Wipes
21 g
$1
Hand Sanitizer
Purell
21 g
$1
Total
120 g
$13
Tools/Gear
Light
Headlamp, Olight Wave
113 g
$30
Compass
Compass, Brunton Classic
28 g
$17
Knife
Benchmade Bugout 535
52 g
$220
GPS
GPS locator – Spot
135 g
$150
First Aid + Foot Kit
See Original List
43 g
$10
Firesteel
Fire Steel – Light My Fire, Mini
10 g
$20
Bug Spray
Bug Spray – 100% Deet 3ml bottle
7 g
$10
Emergency Radio
Weather Radio, Sangean
113 g
$59
Phone
iPhone 13 Pro Max
148 g
$699
Total
650 g
$1,215
Clothing
Clothes Worn
See Original List
539 g
$60
Footwear
Merrell MQM mid GTX + Wool Socks
914 g
$167
Underwear
Adidas Performance Sport
78 g
$13
Packed Clothes
See Original List
765 g
$163
Total
2,296 g
$403
Final Total
6,065 g
$2,976
13.37 Lb
USD per gram
$ 0.49
USD per ounce
$ 13.91
USD per pound
$ 222.55
Sintax remains under $3000, but his overall dollar per weight ratio is higher than Skurka's. If you removed the calculation for the phone, it would even stay under two grand, I think. I'd like to see an updated list to determine whether this guy has maximized anything to a greater level of value.
Pack Weights
While writing this article, I went on several rabbit holes of data scouring One was reviewing decade old pack lists all the way up to today's. You can notice two things from this; first, costs are going up. Second, pack weights are going down. HalfwayAnywhere, a site that primarily focuses on the PCT and CDT displayed the average starting pack weight in 2016 for a CDT traveler was 18.20 lb / 8270 g. The average finishers spent on gear was $1,001.
Data from 2021's PCT thru hikers displayed an average 9.72 lbs / 4.409 kg pack weight once out of the Sierras (ice gear). That's almost half of the weight of the average 2016 CDT pack! (2021 pack average cost was $3,442.) I know that is not comparing apples to apples, but the lists show what items are being used and what gear has been left to the wayside.
This brings up more questions than answers for me, other than it doesn't.
I recall upgrading my 2007 road bike in 2009 and spending an exorbitant amount of cash to go from 9.31 kg to 7.1 kg. Note, Carbon fiber and titanium were ridiculously more expensive back then and I think my upgraded bike cost double what the prior one did. Was it worth it? Totally, and I'd do it again. Did it make me faster? That's debatable, but it made riding more enjoyable and let me think going uphill was easier, as if I were a Pro Tour rider…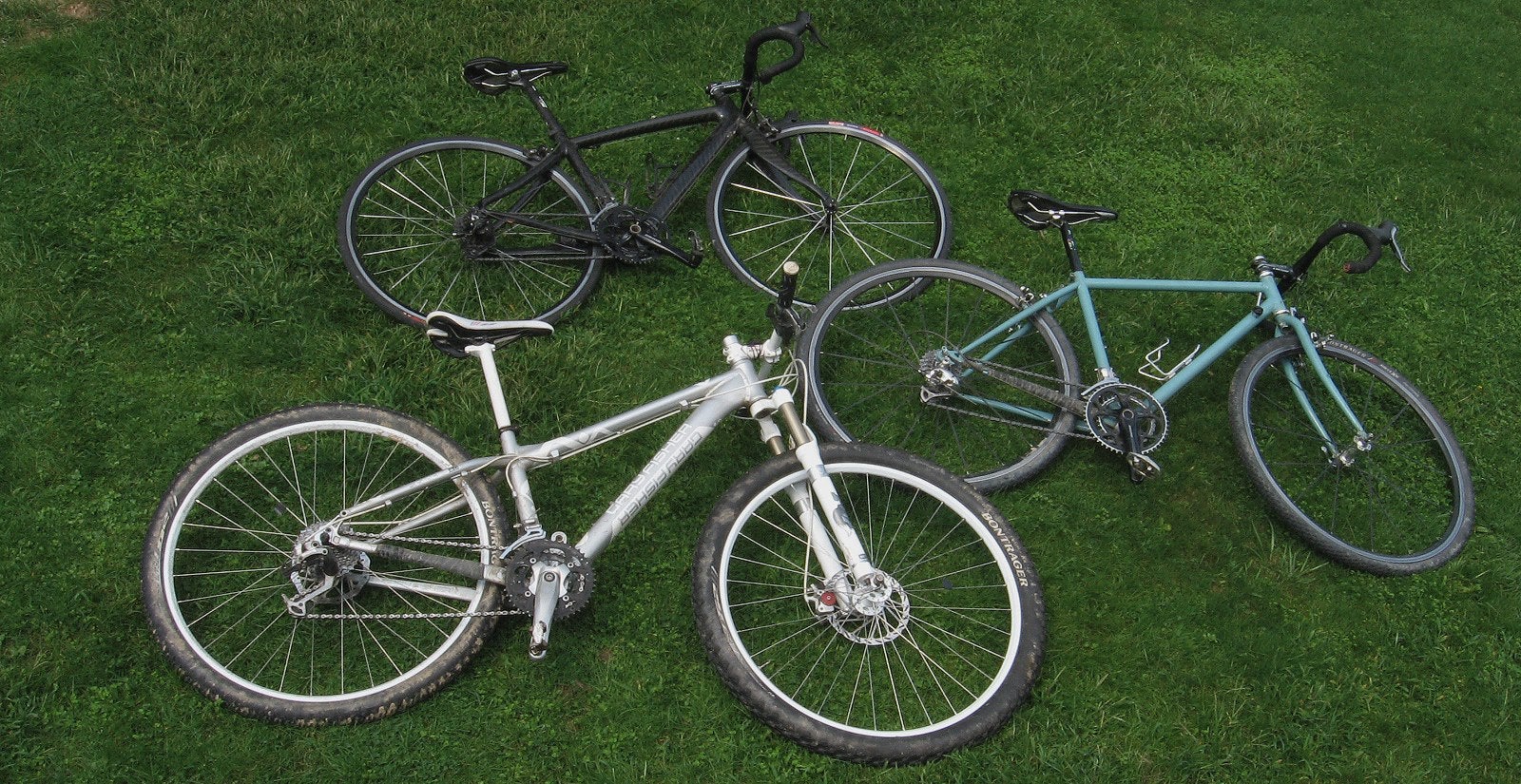 In Summary
As time goes on, I believe online access to sites, stores and social media pumping the idea of lightweight gear is ever-present. The average thru hiker, even if never stepping on trail is going to know about DCF and find forums dedicated to making spreadsheets of weights of recommended gear. Consumer acceptance of lightweight and even some ultralight principals are starting to to reach a tipping point. People know that less weight is one of the traits that most successful thru hikers have in common. Wanting to be like a pro happens in other circles of activity too, no?
Less weight is less pain, less pain allows you to potentially move faster. The successful thru hikers that are completing their journey in less than five months on the AT likely have significant more knowledge, experience, fitness, etc. Does weight weenie gear help? Sure does. Will it make everyone great? Nope.
This is where HYoH comes into play. Do what you can, with what you have and hike your own hike.
Could it also be online sites making lists to sell you stuff that'll make them money? You betcha!
I'll work on a piece on how to beat the system and have a lighter pack for less money in the near future, but for now… be wise on recommendations versus reality for gear.