Laser Rangefinding binoculars are extremely powerful tools in the right hands. For hunters, a good pair of laser rangefinding binoculars can help you not only range in a long-distance shot, but can also help you safely navigate unfamiliar territory, help determine the size of a particular target, and much more. Leica Sport Optics is celebrating 30 years of success by giving their popular Laser Rangefinder Geovid R series a facelift, and a new set of features with even more power and accuracy than previous iterations.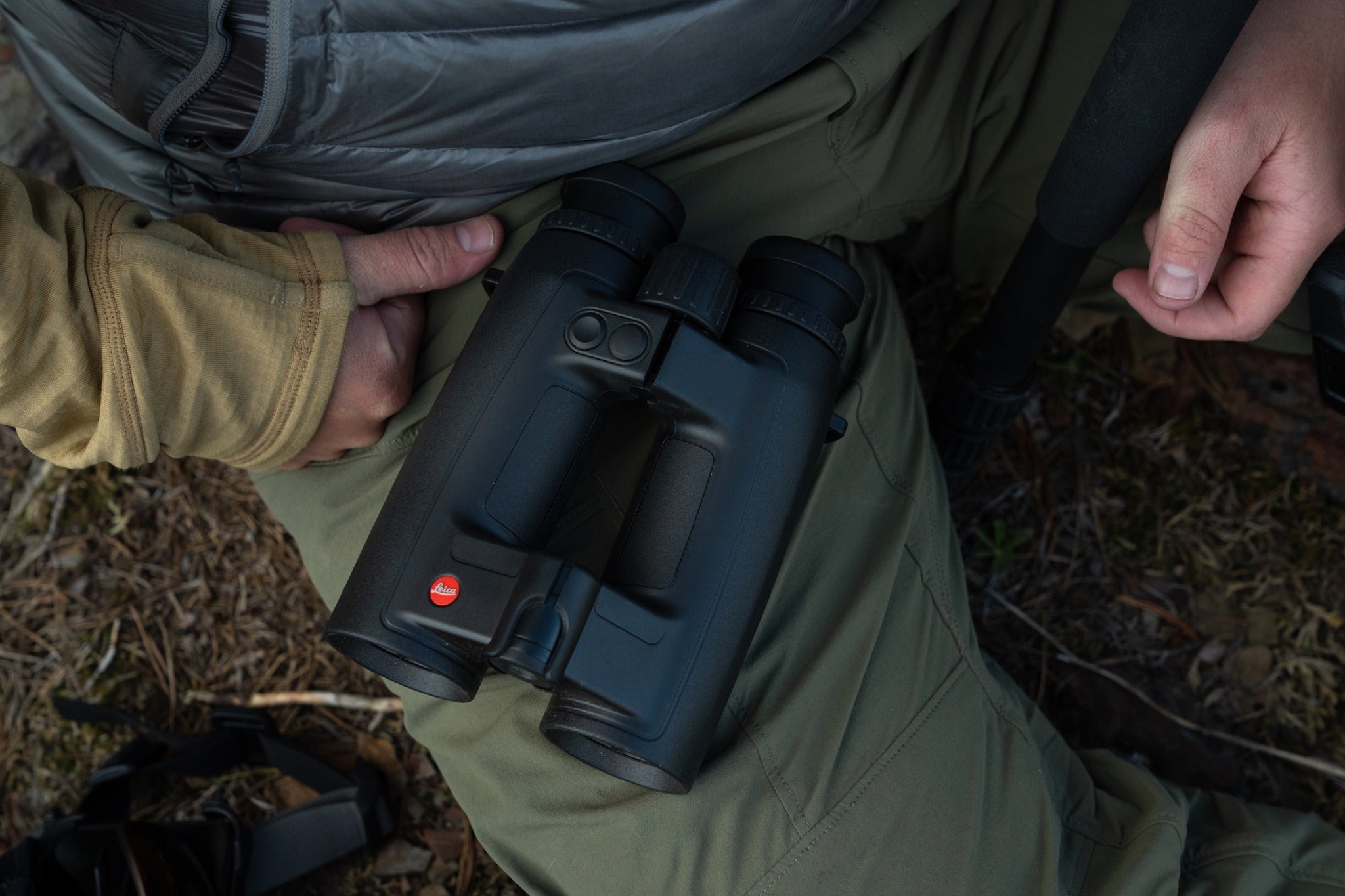 The Leica Geovid R Series Receives a Remaster for Leica's 30th Anniversary!
There are four models of rangefinding binoculars in the remastered Geovid R series, 8×42, 10×42, 8×56 and 15×56, to deliver accuracy over close, mid and long-range distances and in low light. The precision and quality at this value will ensure everyone from bowhunters to long range shooters can replace guesswork with accuracy in the field. With a measurement range of 2,000+ yds/1,800+ m and the Equivalent Horizontal Range (EHR) ballistics function giving the user significantly greater certainty of a well-placed shot, at any angle, these are the ideal rangefinding binoculars for anyone entering the Leica Geovid world. Users can now easily switch between distance measurement readings of yards and meters.

Geovid 8×42 R (Order #: 40811)

8x magnification for steady viewing
Generous field of view: 405ft/135m
Reliable observation and measuring, well into dusk

Geovid 10×42 R (Order #: 40812)

10x magnification for reliable identification of game
Precise measurements, even over longer distances
Impressive field of view: 345ft/115m

Geovid 8×56 R (Order #: 40813)

Developed specifically for low-light situations
Exceptionally bright thanks to 56mm lens
8x magnification for steady viewing
Wide field of view: 357ft/118m

Geovid 15×56 R (Order #: 40814)

Tailored to the needs of western hunters and long-range shooters
15x magnification for maximum detail recognition
The remastered Leica Sport Optics Geovid R series also comes with a 10-year passport warranty as well as a 30-year lifetime warranty meaning you can be confident that your money is being well spent on not only a quality range-finding optic but also a rock-solid warranty program in case life comes at you sideways and wrecks your nice piece of glass. For more information or to order, you can visit http://leica-sportoptics.com.