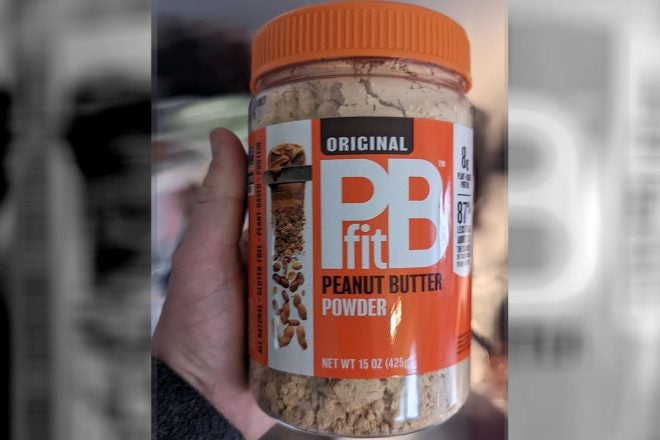 I was contacted recently to see if I'd review a few products, one of them being PBFit's Peanut Butter Powder. If you can recall, this product's what I used to create my DIY PB Cocoa Wheats way back in May of 2021. I've been an advocate of peanuts and peanut butter all my life; maybe my distant relatives were BFFs with George Washington Carver?
PBFit has powdered peanut butter products that I find are great for cooking with. Recently, I made a shake with some, just to see what it is was like… Continue reading for results!
---
Welcome to our recurring series of "The Path Less Traveled." In this series, we want to take you along for our exploits out in the wilderness while hiking, camping, exploring, and general adventuring. This will include our small daily victories, foibles, tips, tricks, and reviews of gear we authentically appreciate and frequently utilize. While a well-worn trail can often be the pathway to a leisurely day, the paths less traveled can often spur on some of the greatest memories, misadventures, and fun we could imagine. Join us in the Comments as we share our travels and hopefully, we can all come together for a greater appreciation of the outdoors.
---
Does Reading Alloutdoor Make You Hungry?… Try these Articles!
Company Info – PBFit – Better Body Foods
PBFit is part of a larger company named Better Body Foods. According to the site, founder Steven Richards started the company as a way to begin eating healthier. This goal started with Agave Nectar in 2007, and has branched out to things like condiments, sweeteners, Oatsome oat milk, and many other products. Better Body Food's website states they source ingredients from over 20 countries and are housed "at the foothills of the Rocky Mountains, Utah."
PBfit is mostly known for their peanut butter powder, but they also make almond spreads, peanut spreads (like traditional peanut butter), and chocolate flavored peanut powder. PBFit states the following about their products:
"We make it by pressing gently roasted peanuts to remove most of the fat and calories. Then we grind the peanuts and mix in some coconut palm sugar, and a pinch of salt. The result is a delicious peanut butter powder that has 87% less fat and 1/3 the calories of traditional peanut butter.

Not only is PBfit delicious, but it is also incredibly easy to use. You can mix it into anything from oatmeal to Thai peanut sauce. Or you can just add water and make peanut butter!

Imagine snacking on peanut butter that's only 70 calories vs. 188 calories and 2g fat vs. 16g fat compared with regular peanut butter. That means, guilt-free smoothies, PB & Js, peanut butter dips, oatmeal, cookies, pancakes – you get the idea. It's your new non-guilty pleasure."
Visit PBFit on their various social media!
PBFit sent me a jar of their peanut butter powder to review, and I had no problem as I have already endorsed their product before receiving any samples. A 15 ounce jar of their product has 27 servings of 16g (and could probably last me two months) consisting of 70 calories, 2 grams of fat, 5 carbs, 3 fiber, 8 protein. Typical peanut butters for 16g have 100 calories, 8 fat, 3 protein. Essentially by expelling the peanut oil, 30 calories and 6 grams of fat are saved per serving. But for real, 16g of traditional peanut butter is one tablespoon, who eats just one tablespoon?

PBFit PB powder also works well as an ingredient in baking and smoothie making; their website has many recipes on it!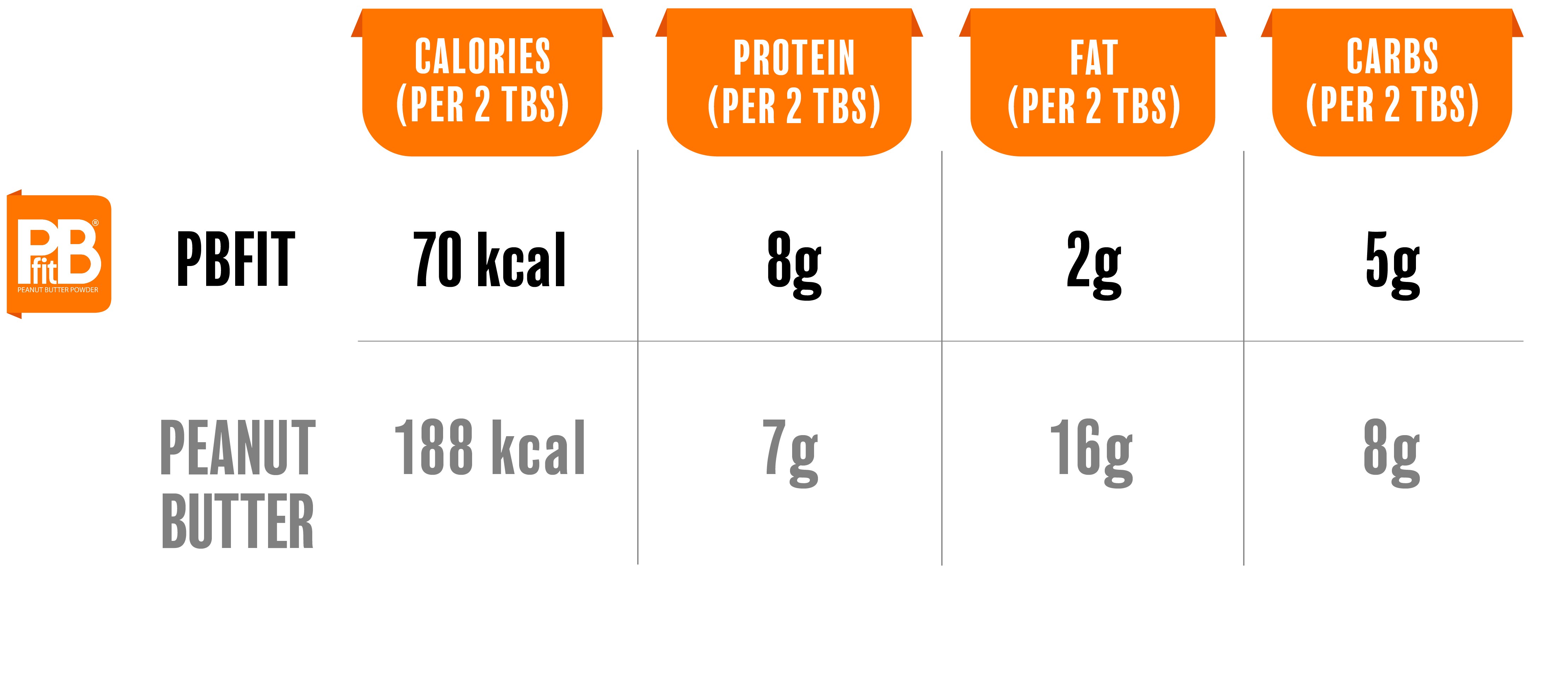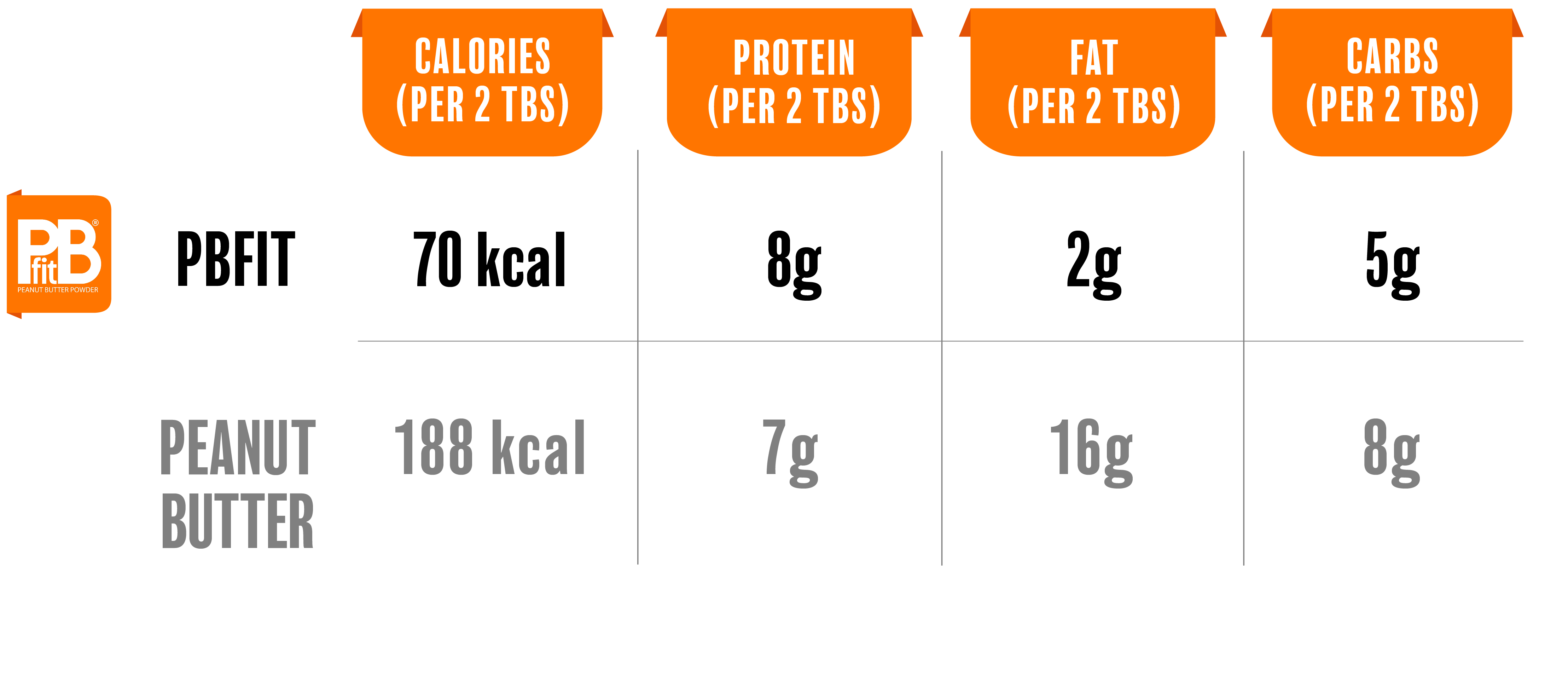 Recipe
Being familiar with PBFit's PB powder for years, I had a good idea of what I wanted to make. I was curious whether I could make traditional no-bake chocolate oatmeal cookies with the PBFit Powder instead of traditional peanut butter. My main focus with this task was to make a no-bake dessert that would hold up well under transport.
If you've ever made chocolate no-bake cookies before, you know the importance of tempering the boiling of the sugar just right to ensure the cookies don't end up mushy, dry, and as crusty as the Salton Sea. I decided to try a little bit of Corn Syrup to make my no-bakes remain soft, even after a few days at the bottom of my pack in the woods. Here's the recipe I made:
Ingredients

Quaker Original Oats – 175g
PBFit Peanut Butter Powder – 65g/15g***(Save 15g to coat no-bakes with after cooling.)
Sliced Almonds – 50g (forgot to add in my pictures.)
Corn Syrup – 50g ***Note, this can be omitted, but your no-bakes run the risk of becoming chalky-choccy things. 
Pure Cane Sugar – 200g
Butter – 55g (1/4 cup)
Evaporated Milk – 200g
Pure Vanilla Extract – 15g ***Note, this can be substituted with imitation vanilla extract, making the price of each bar roughly $0.30.
Kosher Salt – 1g / Pinch
Instant Coffee – 1g / Pinch ***Not Necessary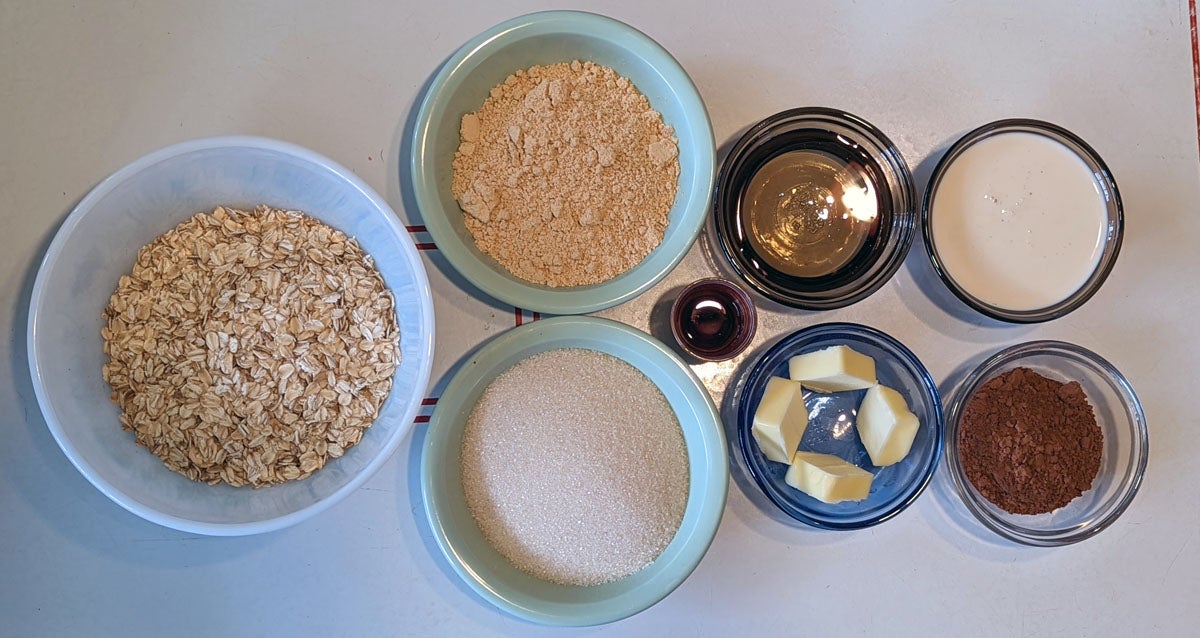 Step 1 – Combine PBFit Powder, Corn Syrup, Sugar, Butter, Evaporated Milk, Vanilla Extract, Salt, Instant Coffee into 4-quart pot.  Turn heat to 3/10 until all items are combined and melted. Stir regularly.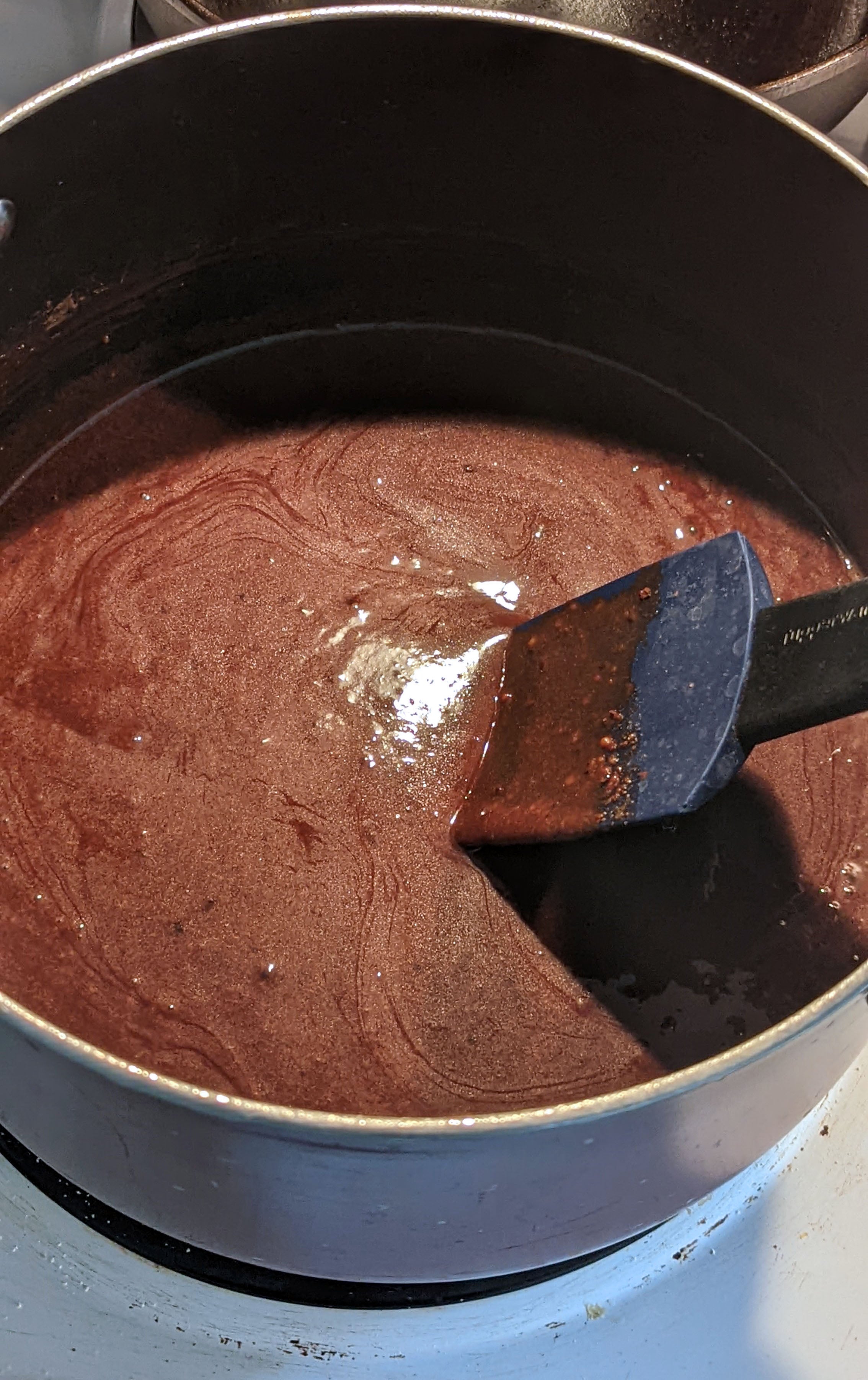 Step 2 – Having Almonds and Oats nearby, raise temperature to 5/10 until boils begin, stir constantly. Upon visualizing boiling, raise temperature to 7/10, stir vigorously to prevent scorching on bottom of pan.
Step 3 – Once mixture has reached rolling boil, time or count 80 seconds (60 seconds if you are not using corn syrup) Turn off heat, add Oats and Almonds. continue to stir vigorously.
Step 4 – Remove mixture from pot – spread into 9×13 brownie sheet.
Step 5 – Cut into 16 portions. Form into balls, or remain in squares and coat with remaining peanut butter powder.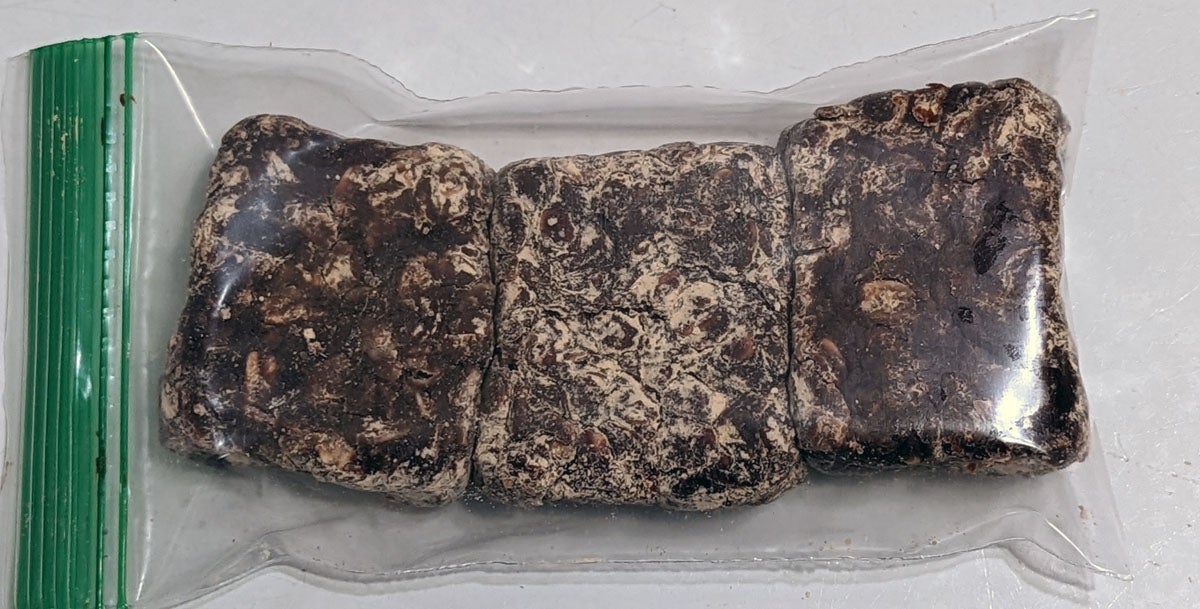 How did using PBFit's powdered peanut butter in my no-bake recipe turn out? Fantastic. I was able to use butter, corn syrup, and additional evaporated milk to act as a rehydrating agent of the PB powder, rather than the oils typically present in traditional peanut butter. This allowed me to choose what flavors and textures I specifically wanted to stand out in my recipe. By having extra condensed milk, these bars have a more milk-chocolatey taste, and the corn syrup allowed me to ensure the no-bakes would not turn into briquettes from overheating the sugar mixture.
All while, I was able to add an abundant amount of peanut butter powder to make sure that flavor was popping in addition to the dusting of PB powder on the bars and balls.
Observations
PBFit has a great purpose for mixing or adding to things. Not having to worry about the oily nature of peanut butter allows you to add it to baking recipes or smoothies without having to worry about the mouthfeel an oily peanut butter may bring to the dish.
Their products also has the benefit of being stupid-proof in terms of adding to drinks, or using as a natural protein supplement. For example, with my no-bakes, nearly half the net protein (37.5g out of 87g) came from the peanut butter powder.
Will I continue to use PBFit when it comes to me purchasing it again? Yes, as I love peanut butter and most any peanut products and am always trying to make something cool.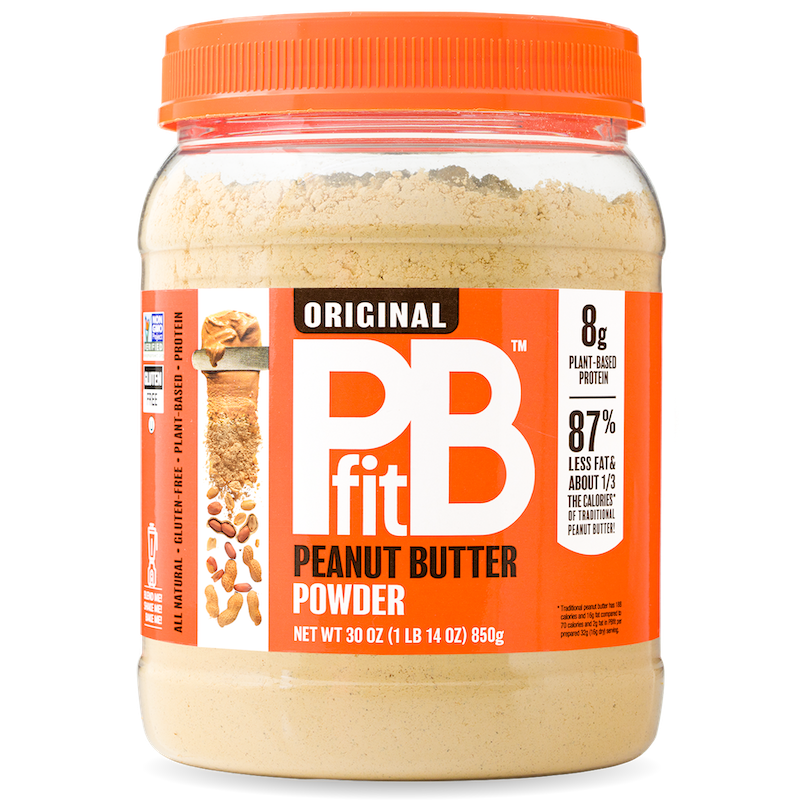 From PBFit's site:
"Protein power: with 8g of protein in one serving of Original PBfit, you can get a boost of protein right after your workout at the gym. Try adding it to the protein powder you already use or use it in your morning smoothie for a delicious protein boost. Great for men and women.

Simple ingredients: original PBfit is made with 3 simple ingredients: peanuts, coconut palm sugar, and salt. Did we mention it's all natural and gluten-free? It's just pure, delicious, peanut butter flavor in a versatile low-fat powder.

Deliciousness defined: for a tasty, reduced-fat peanut butter spread, mix 2 Tbsp. Of dry PBfit with 1.5 Tbsp. Of water. Stir until smooth, and spread anywhere you would put regular peanut butter!

Blend, bake, or shake: when it comes to the uses for PBfit, The possibilities are endless! Mix into baked goods like bread, pancakes, waffles, and cookies to add a great peanut butter flavor. You can also blend it into breakfast smoothies and other drinks for a tasty, low-fat protein boost after the gym! Great for men and women!

Same great taste: due to new FDA guidelines on serving sizes, one serving of PBfit is now updated from 12g to 16g. It now contains 8g of protein, has 70 calories, and has 87% less fat than 1 serving of traditional peanut butter. Our PBfit recipe remains the same!"
Product Sizes:
Other flavors:
---
Additional info: I made Tteokbokki for dinner, and the gochujang was hotter than expected, resulting in very spicy food!
I ended up concocting a smoothie from the listed ingredients to cool my mouth down (in addition to trying PBFit in a smoothie style drink!)
Unsweetened vanilla almond milk – 250g
Banana – 100g
Raw honey – 30g
Avocado – 65g
PBFit Peanut Butter Powder – 30g
Turmeric – 1g
Results: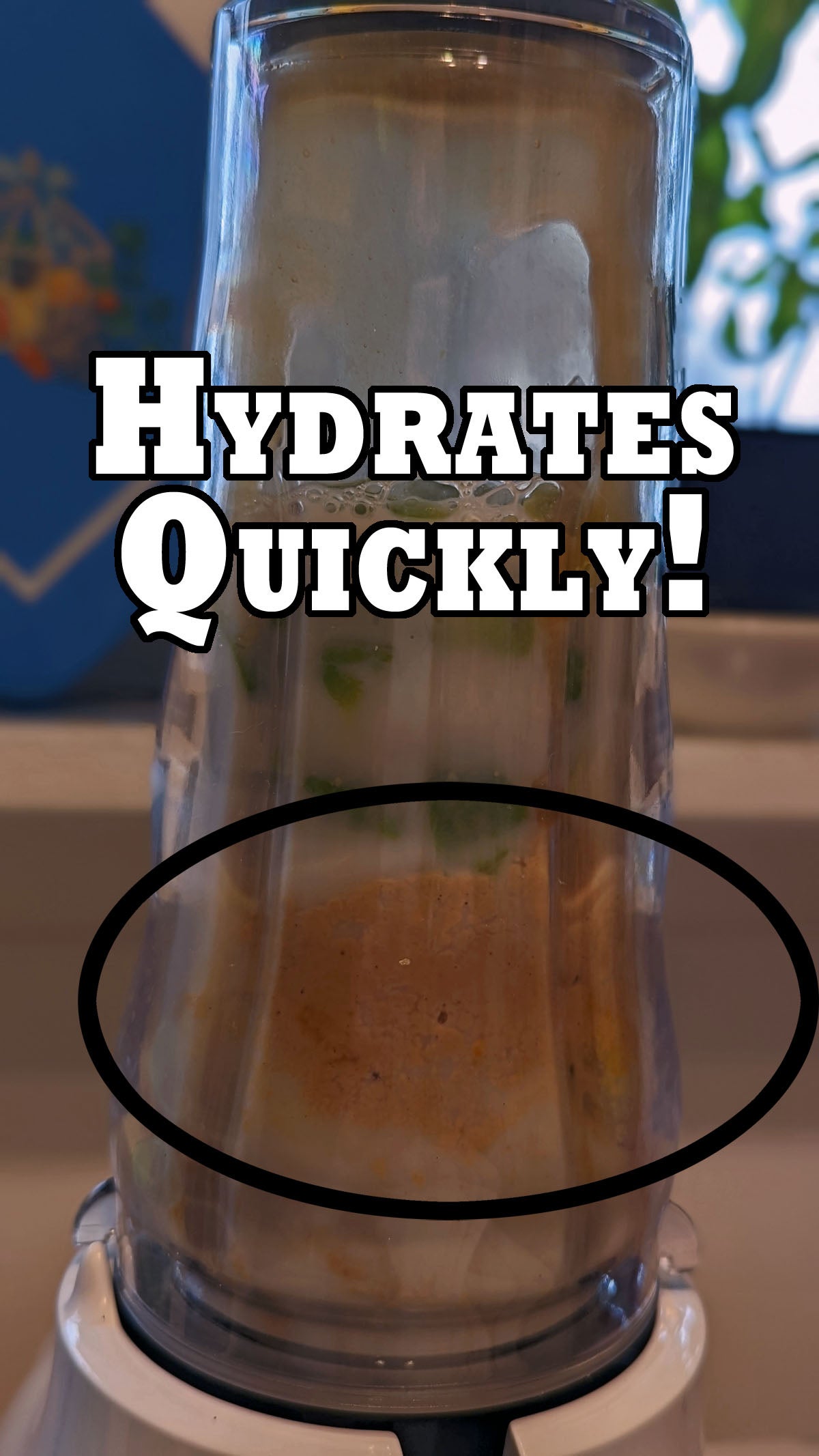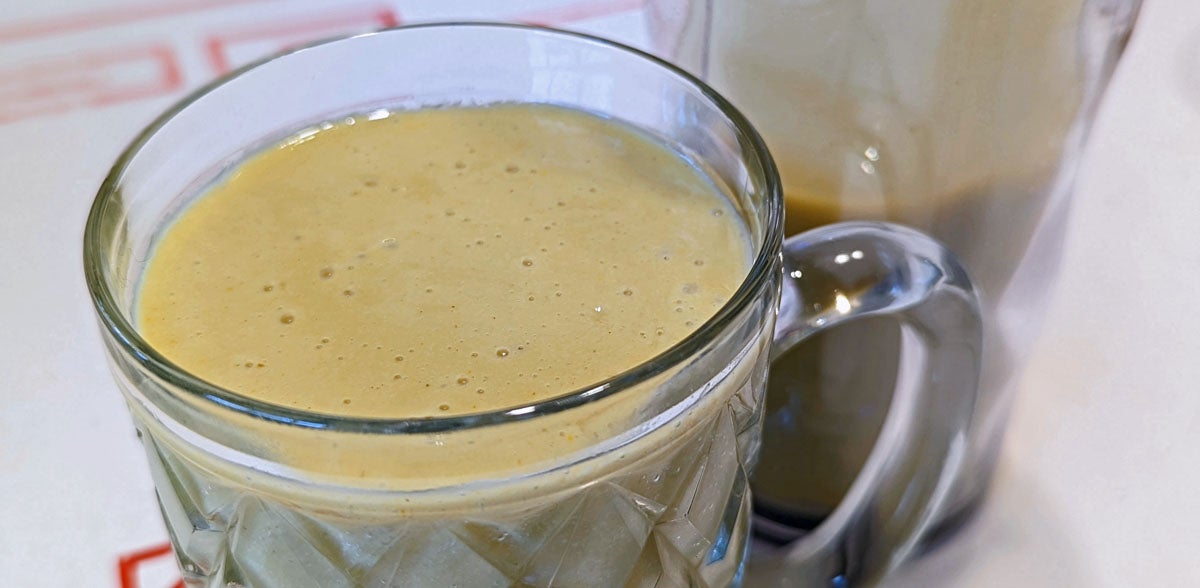 I received this product free in exchange for an honest, unbiased review. Come join Alloutdoor's Discord server and chat about Archery, Firearms, Fishing and other topics with others! Sneak peaks, early notifications and perks await. We have a Tiktok account, too!