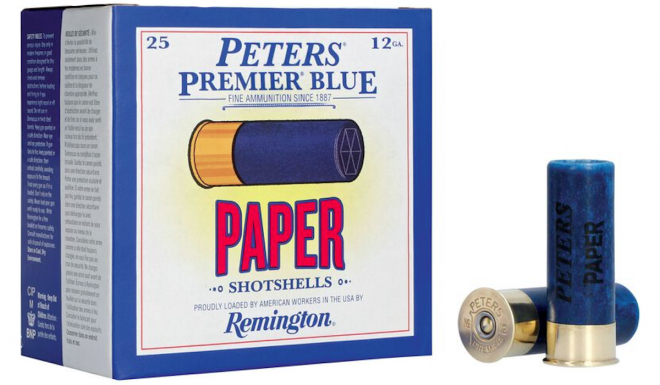 The Peters Cartridge Company was purchased by Remington back in 1934. Since then, Remington has become a giant in the ammunition manufacturing industry, producing an impossible number of plastic shotshells. Remembering where they came from, Remington is celebrating the reopening of Big Green by reintroducing a classic. Please welcome a blast from the past, the Peters Paper Shotshells by Remington Ammunition.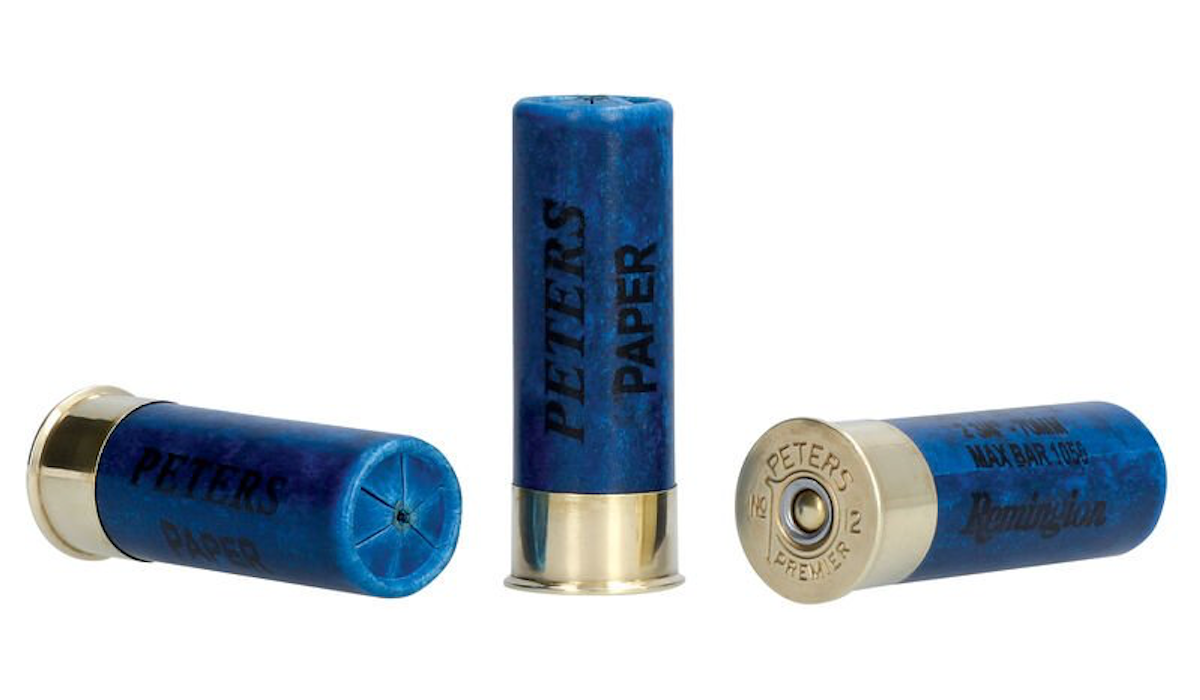 Remington news @ AllOutdoor:
Remington Ammunition has announced the reintroduction of the nostalgic favorite shotshell of shooters everywhere, Peters Paper. Trap, skeet and sporting clays shooters can now experience the thrill of shooting classic paper loads with modern performance. Sold exclusively on Remington.com and available for a limited time only, shooters and collectors are encouraged to buy today.
Remington Reintroduces Peters Paper Shotshells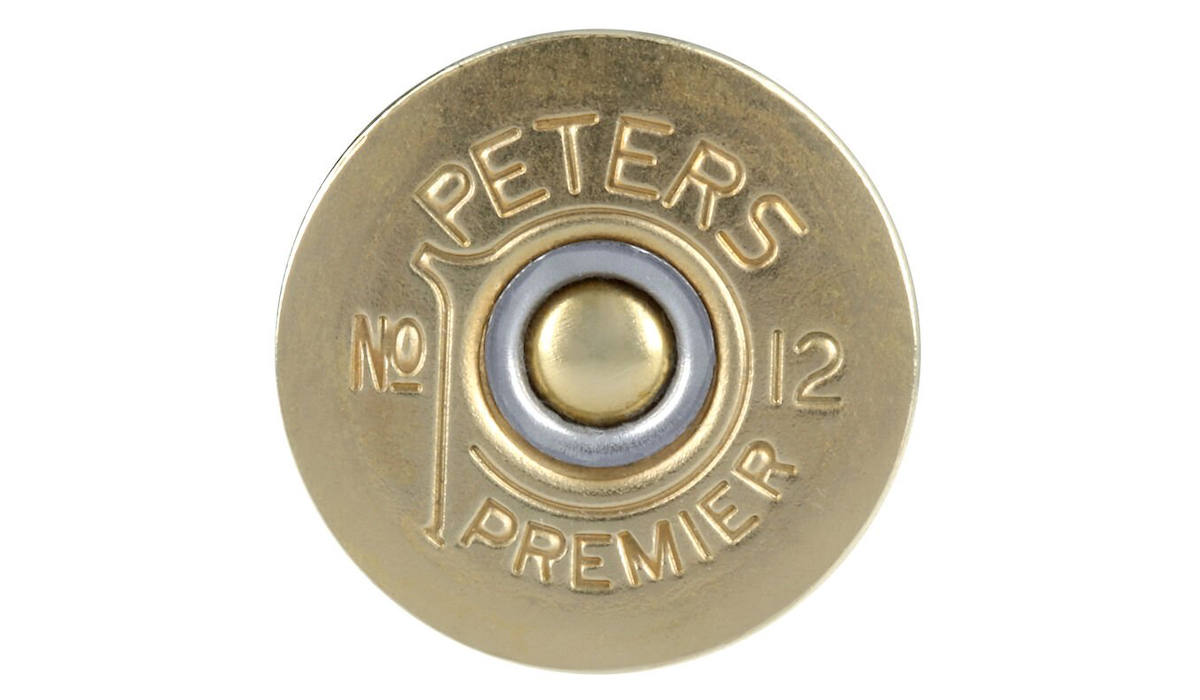 The retro blue paper hull of the new Peters Paper Shotshells will send experienced shooters back to the past. These paper shells have been updated to give you modern performance. Tight, reliable patterns are the goal, and to achieve this, Remington combined reliable primers, carefully selected powder blends, and high antimony shot. These are only available in 12-gauge, but shooters have five options. The paper shotshells hold either a one ounce or 1 1/8 ounce payload, using lead shot. Shot sizes are limited to either 7.5 or 8. The price of admission is $19.99 for a box of 25 shells.

SPECS
Gauge: 12
Charge: 1, 1 1/8
Shot material: Lead
Shot size: 7.5, 8
Package quantity: 25
MSRP: $19.99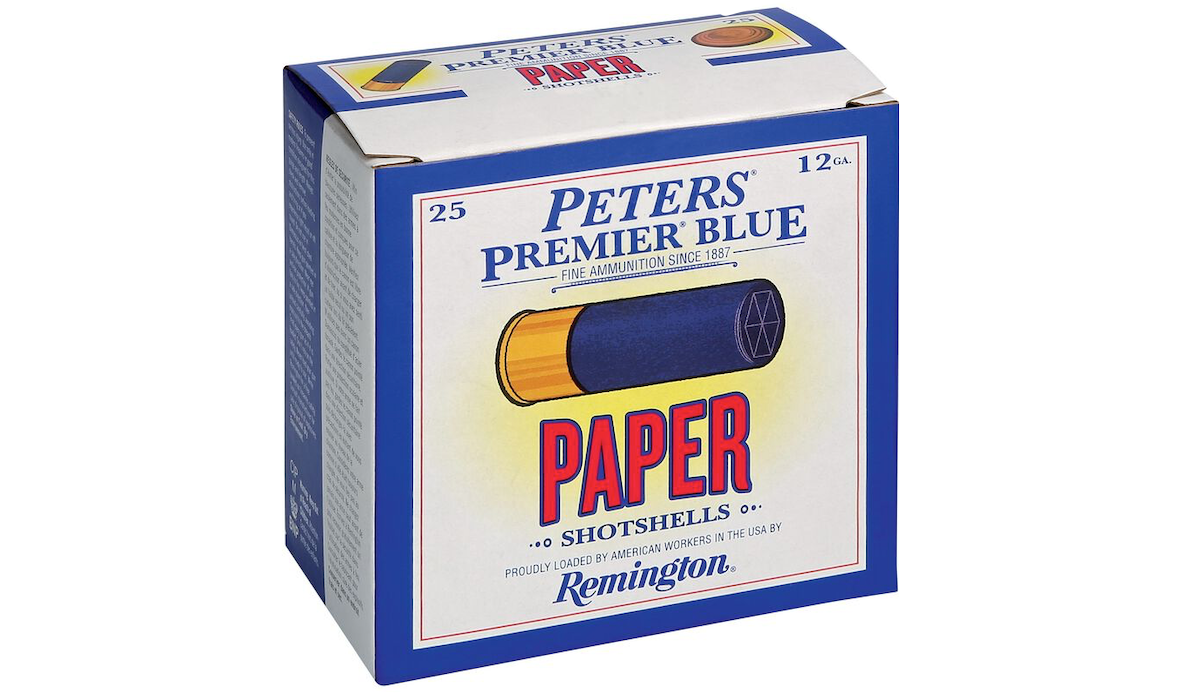 If you're looking to shoot a classic, you can find all of the details and specs on Remington's website. If you want to see even more content and product announcements from Remington, be sure to follow them on social media. You can find them on Facebook, Instagram, YouTube, and Twitter.