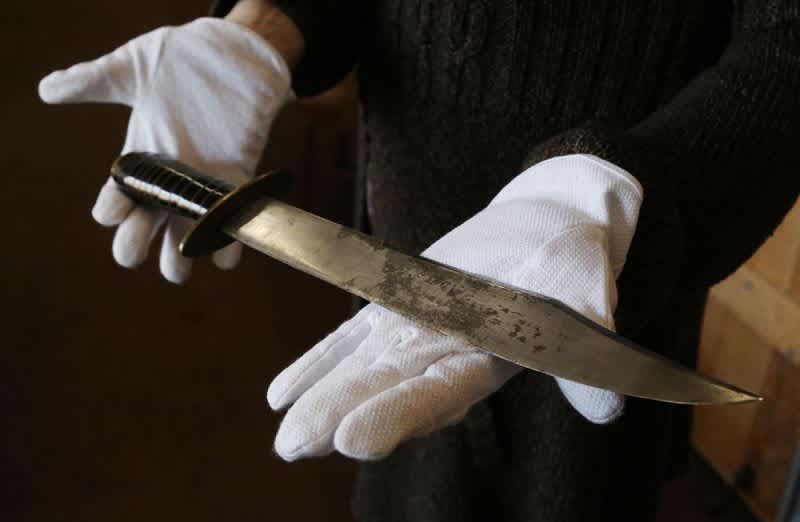 +
–
Table of Contents

What are Bowie Knives good for besides fighting?
While we are far removed from our frequent knife fighting days here in the USA, the Bowie knife still has a lot of good uses for modern owners. The primary use you'll find for a bowie knife is for the field-dressing wild game right after a kill. The Bowie knife is particularly well suited for this as it features a fine clip point blade which is great for precision work, yet still has a long and broad blade for skinning work. Bowie Knifes are also somewhat of a collector's item and many people will buy them just to have them as part of their growing collection. They are also apparently great for use in crocodile hunting.
Are Bowie Knives Legal to own?
Laws vary from state to state but generally it is legal to own and carry a bowie knife in public in most states. Many states have outright banned the Bowie along with many other types of blades like switchblades and ballistic knives are illegal to conceal in certain states (like Virginia). So if you're planning on carrying one of these afield with you, you should check your local laws and regulations before doing so.
Where did the Bowie Knife Come from?
Despite being the state knife of Texas, the Bowie knife actually originates from Arkansas and was made by Rezin Bowie, Brother of James (Jim) Bowie in 1830. The knife itself was given to James Bowie who we mentioned earlier in this article and this is where the blade would gain its legendary name and reputation from. Jim Bowie was in several engagements with his Bowie knife and used it to great effect even after being shot and stabbed during several fights. Jim Bowie would later go on to die gloriously at the Alimo along with his fellow soldiers. Although Santa Ana briefly considered burying Bowie out of respect for his legendary status, he later recanted this thought and had his body placed on the funeral pyre with the other defenders of the Alamo.
We are committed to finding, researching, and recommending the best products. We earn commissions from purchases you make using the retail links in our product reviews. Learn more about how this works.
Source Link