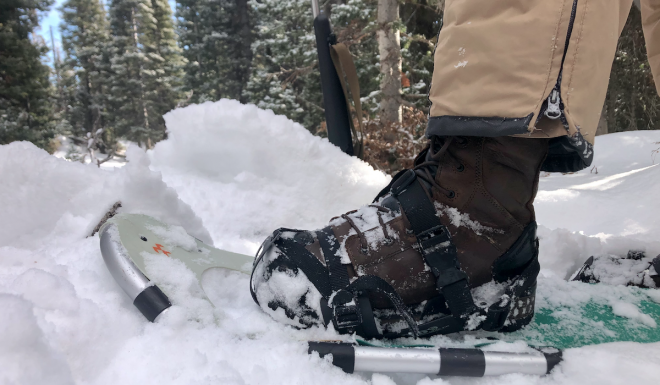 For someone who's on their feet all day, footwear is the most important investment they can make. I spent 12 years of my life sitting at a desk, but now that I'm in Colorado, I spend far more time outside. This has highlighted how lacking my current footwear is, especially my boots. If you take care of them, a good pair of boots can last years. As I saw my personal boots slowly march toward the light, I knew I needed a better pair. I decided to give Baffin a try. The Canadian footwear company specializes in shoes and boots for those who need protection and comfort in the field. This is the AllOutdoor review of the Baffin Hudson boots.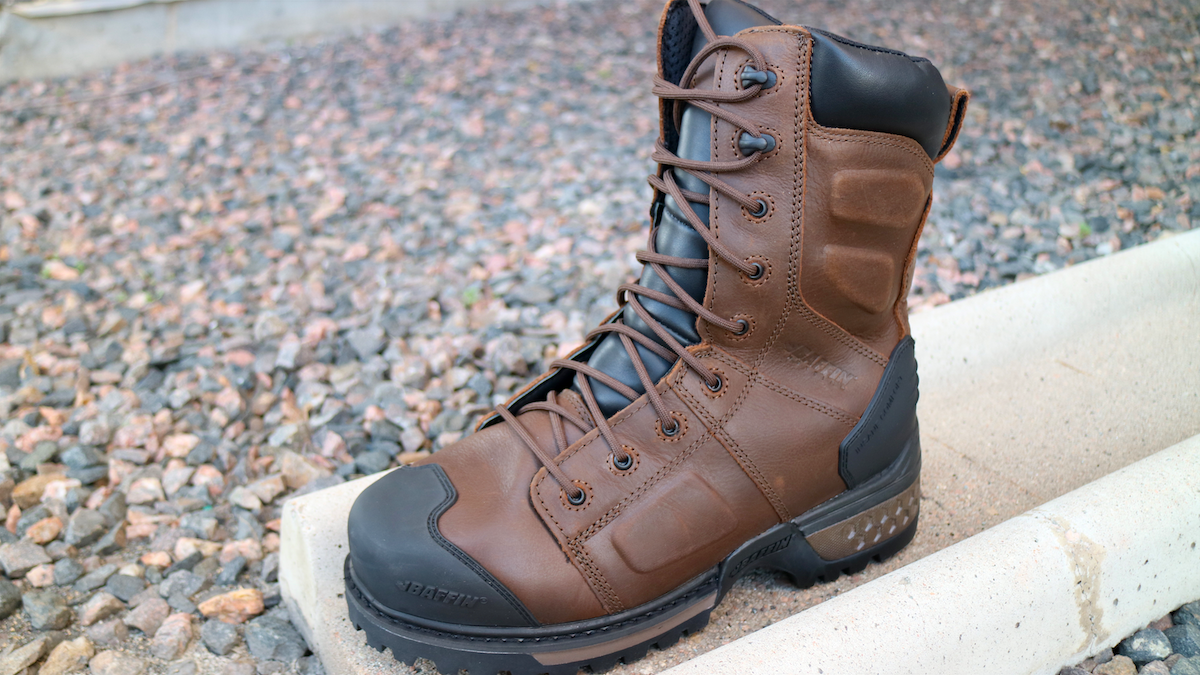 The Baffin Hudson Boots Specifications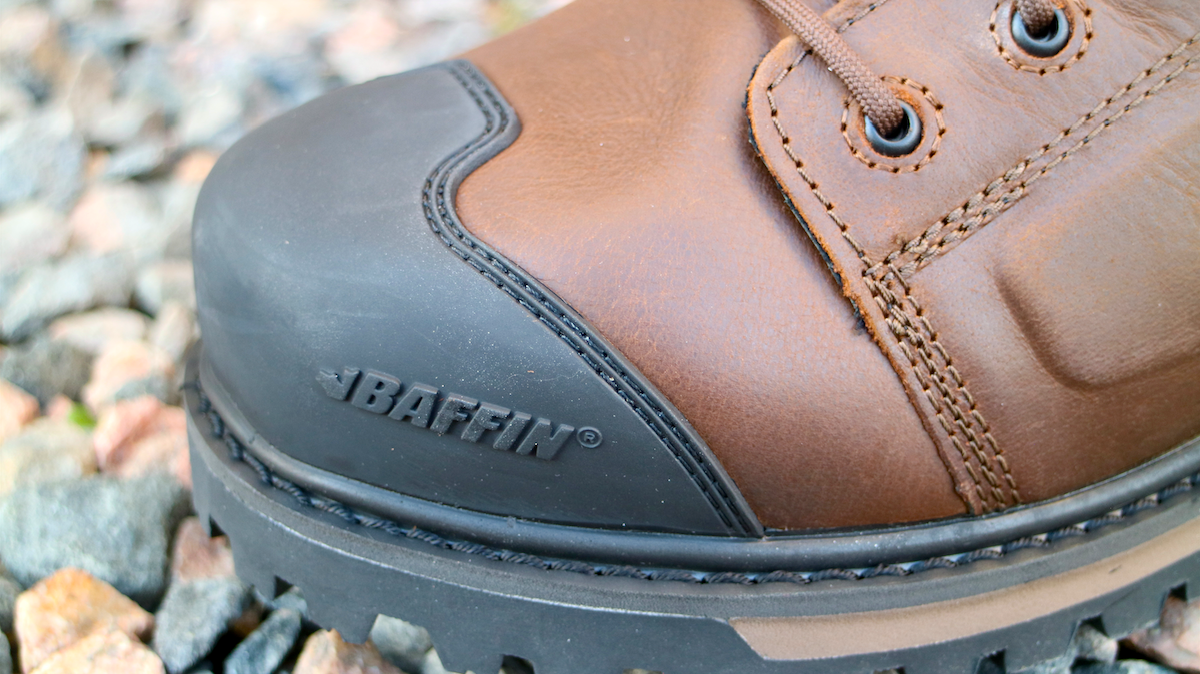 Height: 11.25"
External Forefoot Width: 4.5"
External Length: 12.75"
Weight of Pair: 7.07 lbs
Materials: Leather upper with nylon inserts
MSRP: $242.00
That New Leather Smell: First Impressions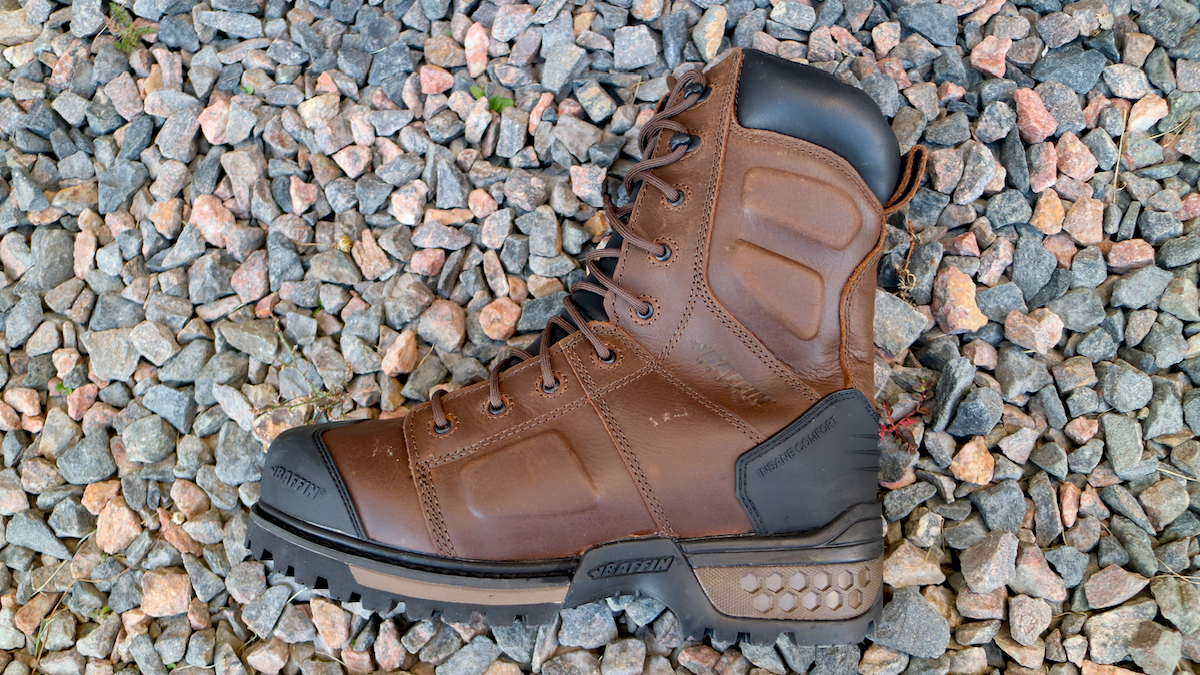 On opening the box, I smelled that wonderful leather smell. The color of the leather is deep and rich. The black accents are well-placed and add to the overall aesthetic of the boots.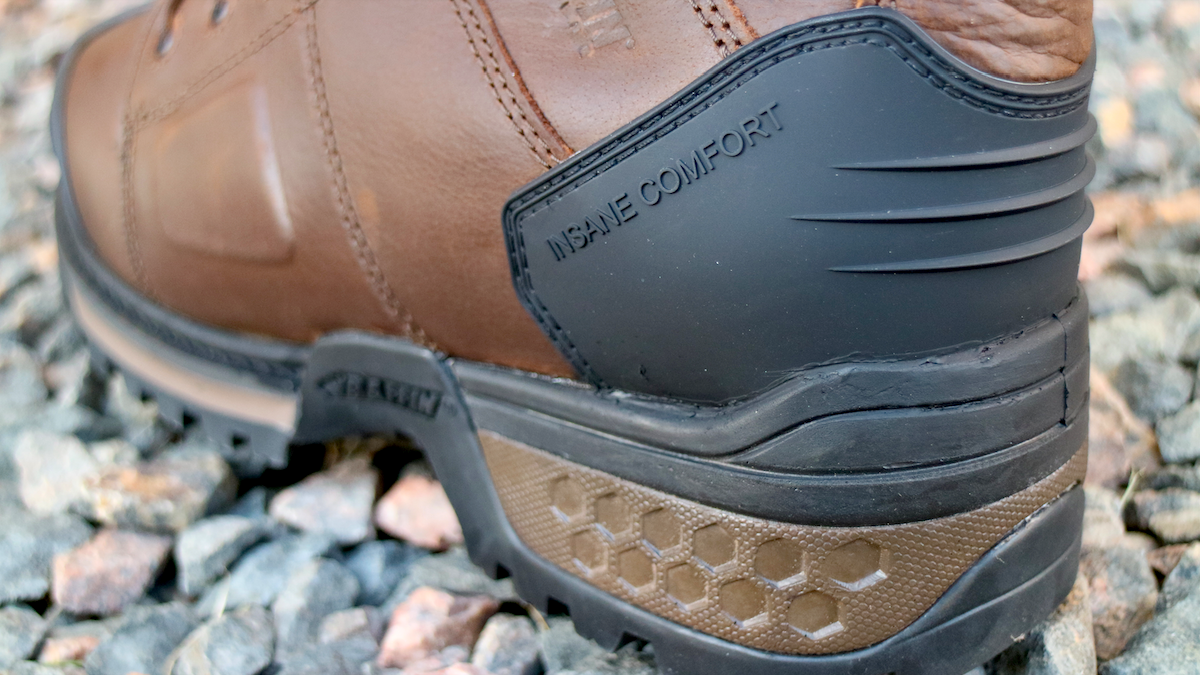 The "INSANE COMFORT" on the heel feels like Springfield Armory's "Grip Zone". It's not bright and obvious but it seems unnecessary. The hexagon pattern is a nice touch that makes these classic-looking boots feel more current. I was thrilled to find that these boots use hooks for lacing. This is personal preference, but I love these and wish all of my boots used them.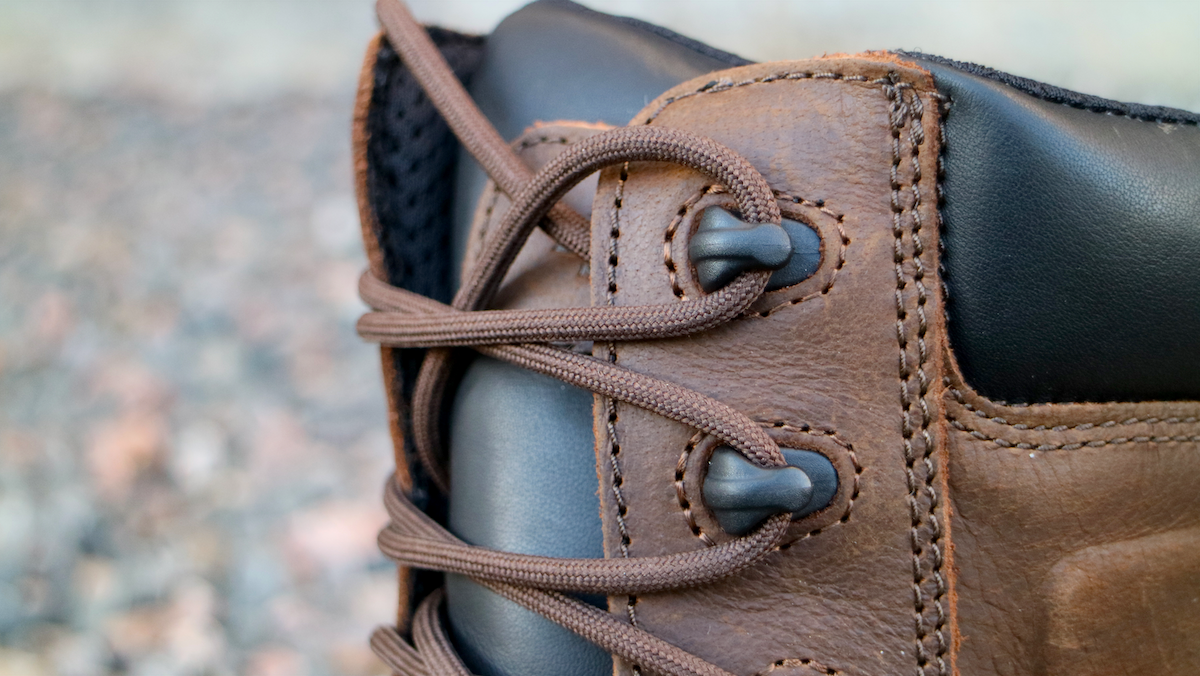 The soles are CHONKY! The treads are thick and aggressive. The sharp angles and edges should lead to some solid traction when using the boots out in the wilderness. It's starting to get cold here in Colorado, so I'm excited to see how they perform in lower temperatures.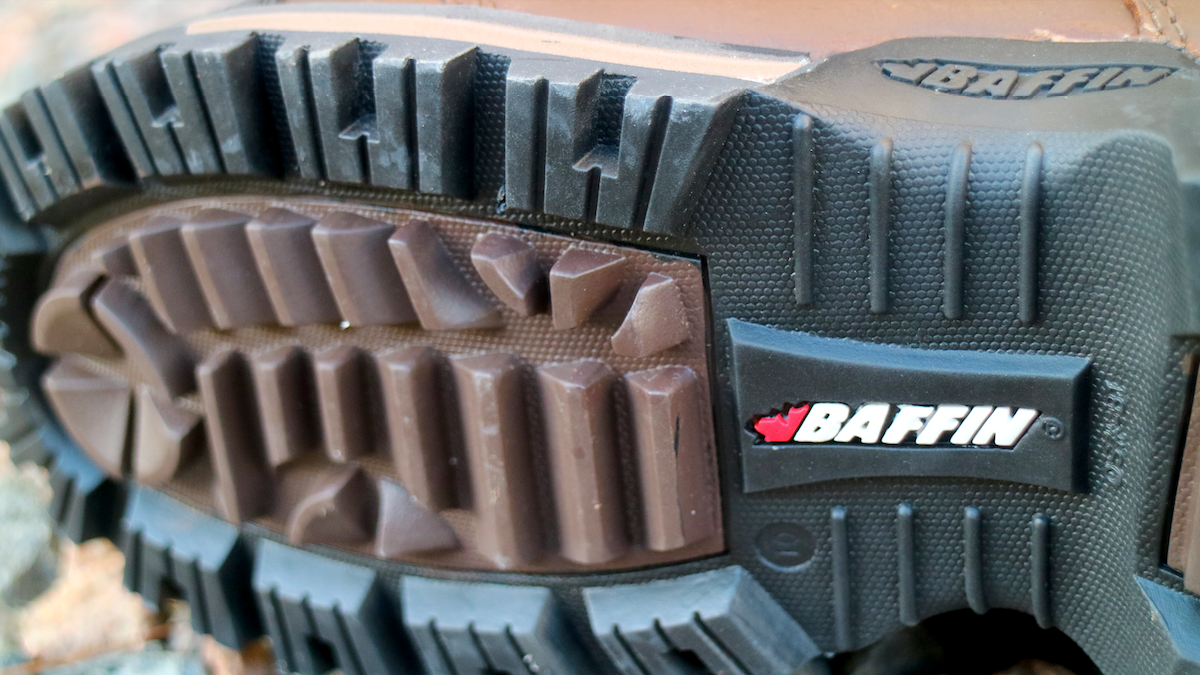 Life In The Hudsons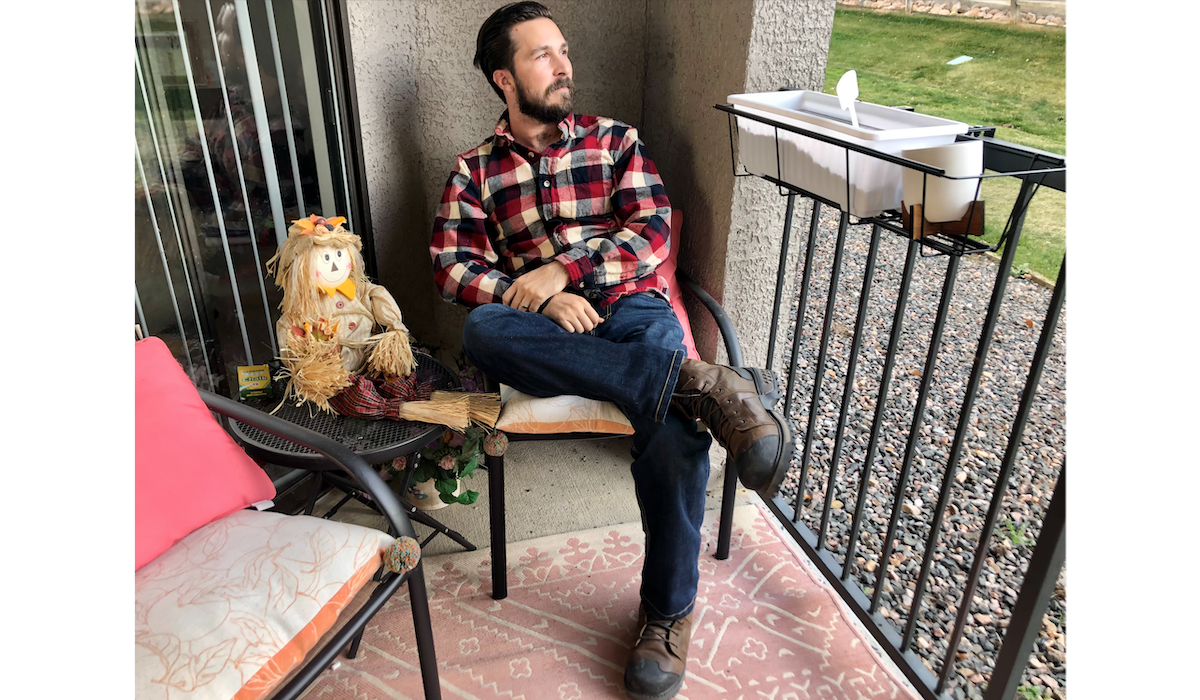 Even though these boots are made to excel in the outdoors, I like the way they look and wanted to wear them as casual, everyday boots. Being brand new, they were a little squeaky, so I wanted to break them in before alerting any animals to my presence. Don't expect to wear these with your skinny jeans. The Hudson boots are thick around the ankle but fit great under boot- or straight-cut jeans.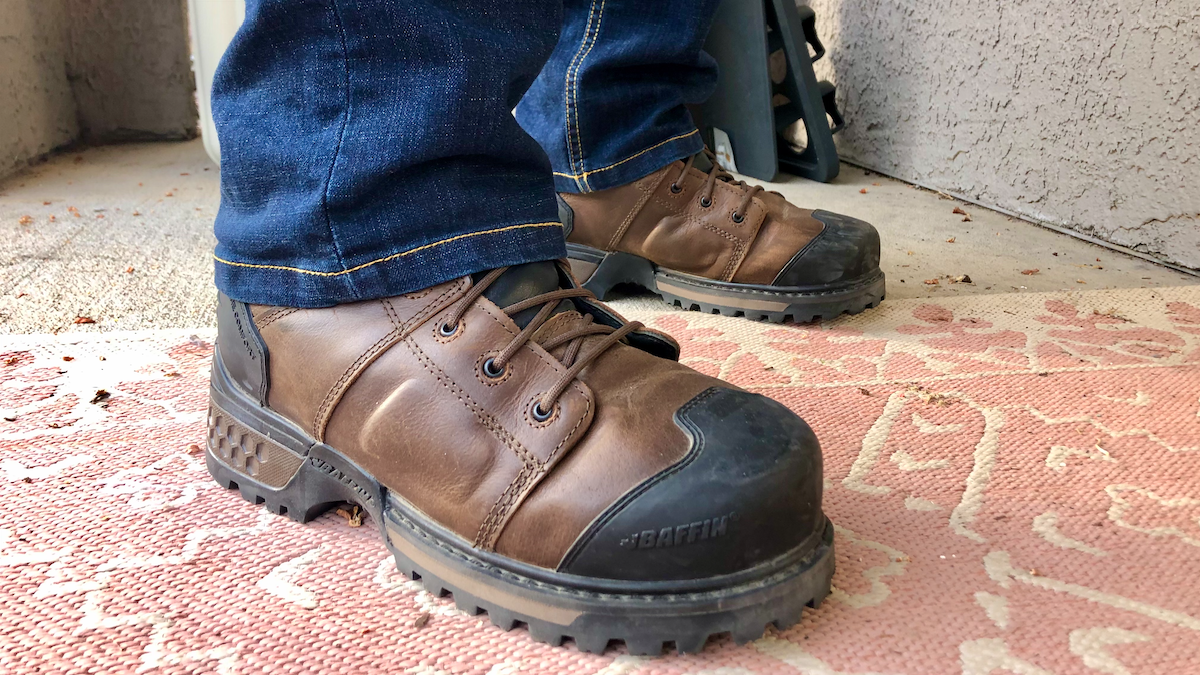 The boots are comfortable to wear on cement and other manmade surfaces. The only place I found some interference was while driving. The width of the boots took some getting used to when transitioning between pedals. I very much appreciated the sturdiness of the toe when my two-year-old son thought stomping on my toes was a fun activity. I wore the boots for five weeks as casual shoes before taking them out on their first hunt.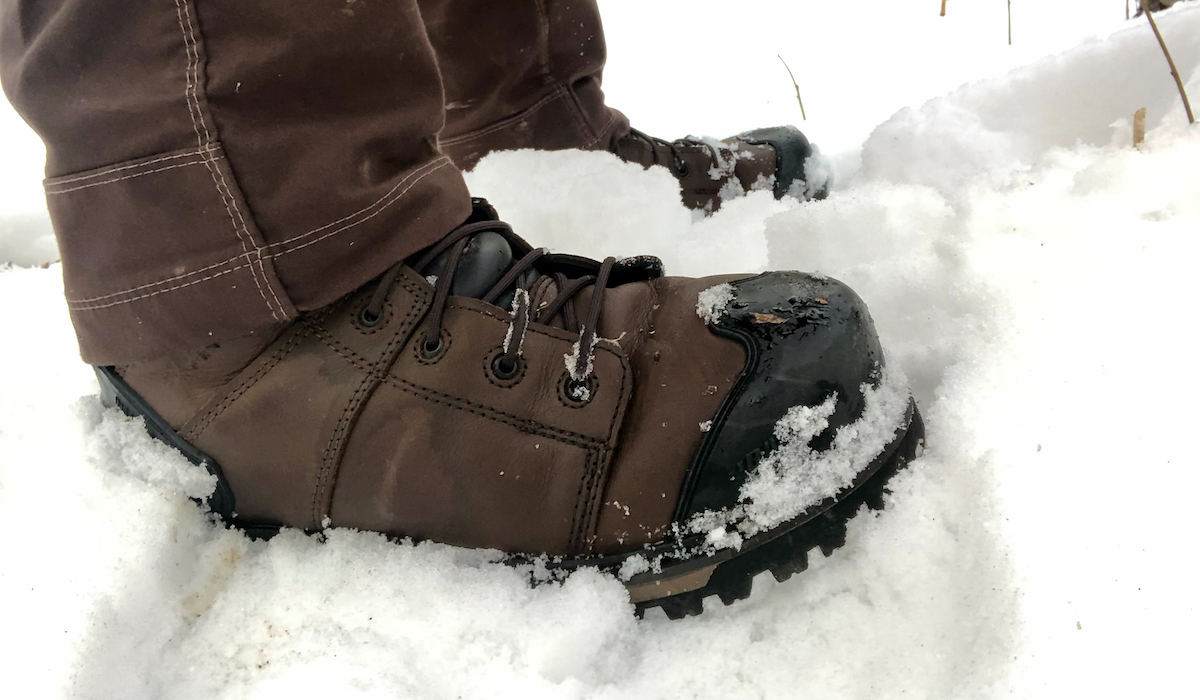 I had an idea of what I was going to write before I took these out, and boy did that change. The short version is that these boots kept a troublesome hunting experience from becoming a horrible one. Upon arrival to our spot, my hunting buddy Brett and I got our truck and trailer stuck in a snowy ditch to the side of the road. It took us five hours to get out. That was followed by two days of hiking through the snow (with and without snowshoes). This was later followed by us being stuck on the mountain for an additional, unplanned day due to dangerous weather, and having to rebuild a road for traction. Basically, I was in a LOT of snow, doing a lot of physical labor, for a long time. If not for these boots being waterproof, the situation could have become far worse.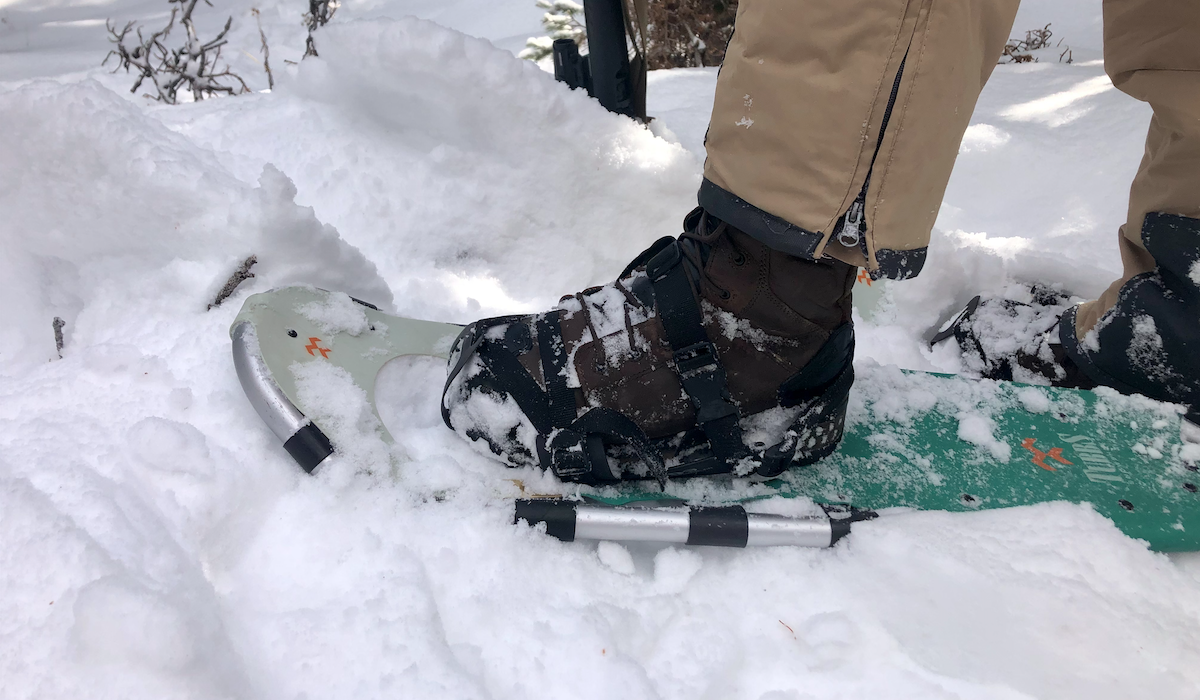 In addition to dry feet, I also had comfortable feet. Blisters and sore feet were the least of my problems, but life sure was better without them. The insoles aren't soft and squishy. They feel more like a firm and cozy mattress, which is exactly what I wanted for this trip. I find that firmer support keeps my feet in place and is better suited for outdoor applications. I hate snowshoes but they did become necessary at a few points and the Baffin Hudson boots in no way conflicted with their use.
My Final Thoughts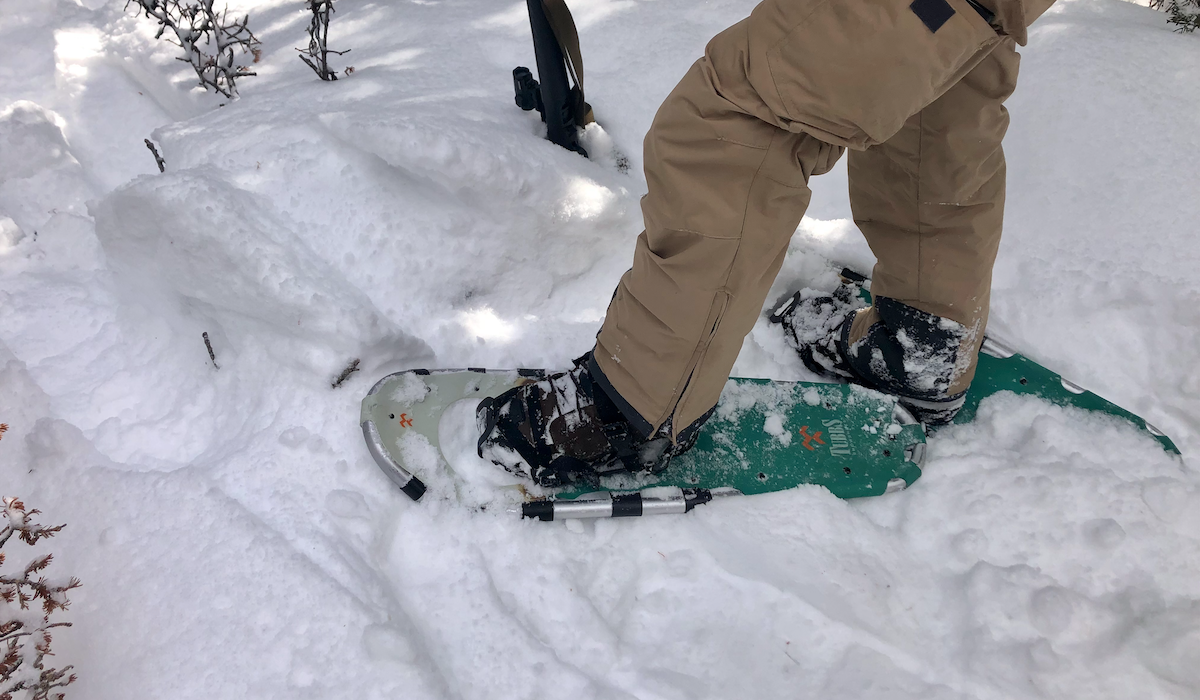 I'm going to try and put aside that these boots may have possibly saved my toes and do my best to be impartial. The deep brown color of the leather, mixed with the black rubber, makes for a very handsome boot. I don't care much about looks with my practical outdoor gear, but I really like wearing these as daily wear. When they're clean, they feel right at home with casual or mildly dressy outfits.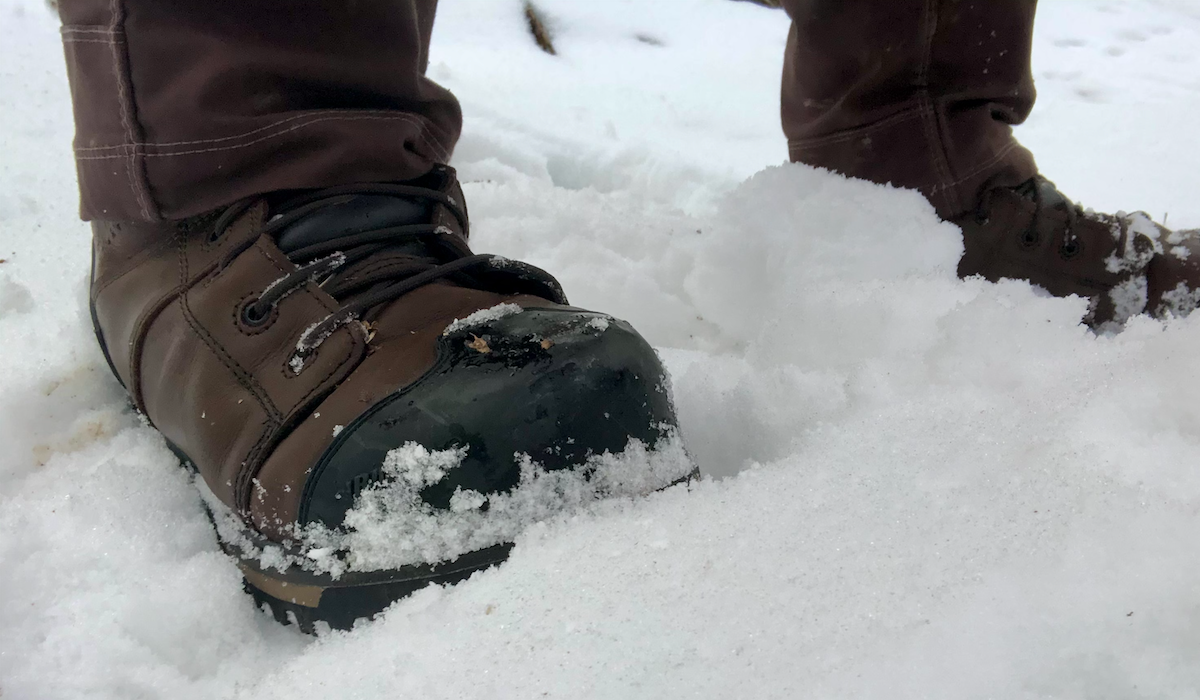 The performance in the snow was well above that of any other boot I've worn in the snow. My socks were bone dry at the end of each day. Boots can sometimes be difficult to put on and take off, but the inclusion of the hooks made this a non-issue. The one downside is the weight. At about 3.5 pounds each, these boots are far from light. I understand the trade-off of weight for performance, but it's something you will notice. I'm not somebody who is usually willing to spend over $200 on boots, which is where I departed from my initial thoughts on what I would write. If you value your feet, these are worth every penny. The closest town was well over an hour away. If not for these boots, my feet might have been in a world of trouble. Whether you end up getting the Baffin Hudson boots or not, be sure you have some quality gear if you're going out in the snow. Know your limitations, protect your body, and make safe decisions.
If you're interested in picking up a pair, you can order the Baffin Hudson boots from their website. You can also follow along with Baffin on social media. They can be found on Facebook, Twitter, Instagram, and YouTube. Go out and keep enjoying the outdoors!