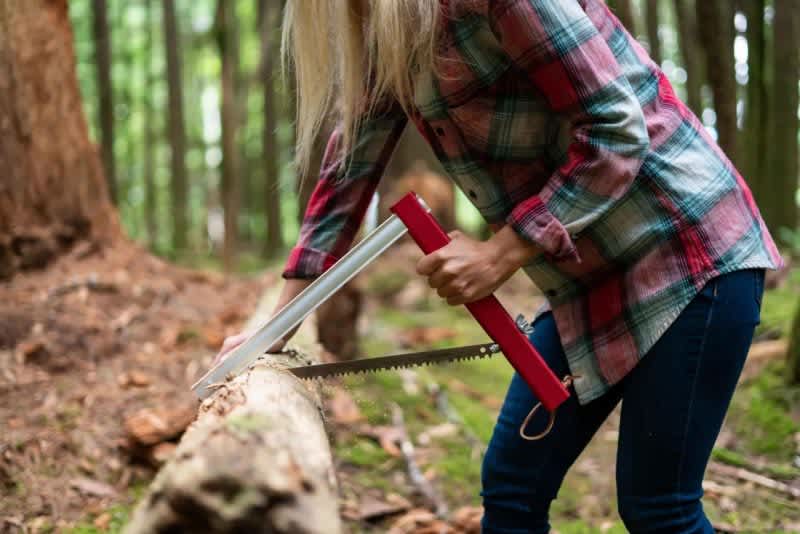 +
–
Table of Contents

I'm having trouble getting a cut started. What am I doing wrong?
This is something that is a bit counterintuitive if you've never tried to use a saw before. Generally, saws rely on a combination of pressure from the user and the blade itself to stay stable while cutting. When you're first starting off your cut, you should try to make lighter passes until the blade or chain is fully covered by the material you're cutting through. After that, it should be a breeze and all that is needed to saw through almost anything is consistent pressure and motion.
I'm staying in a National Forest, do I need a permit to cut down tress for firewood?
Most national forests allow users to harvest trees for personal use firewood and Christmas trees, but you must first have a Forest Service-issued permit and you must follow specific guidelines, which can vary from forest to forest.
Generally, you'll find that most permits are easy to obtain and will far outlast the amount of wood you'll need for any single camping trip as most permits cover up to one cord of wood – these permits usually cost around $10 and that makes them much more affordable than purchasing one or several bundles from the park ranger's office.
Can't I just bring firewood from home?
You could, but this isn't good practice and in some cases, it is outright banned. The reason it's not smart to do this, especially when traveling long distances is that there is a chance you could bring along with you invasive species of insects or possibly diseases that could spread to the location you're camping at. The best practice is to source wood that is local to the area you're camping in and it's also best if you harvest trees and branches that are effectively dead. Not only will they burn better but you'll also be helping clear out more flammable wood that can spread fire more quickly if a wildfire breaks out.
We are committed to finding, researching, and recommending the best products. We earn commissions from purchases you make using the retail links in our product reviews. Learn more about how this works.