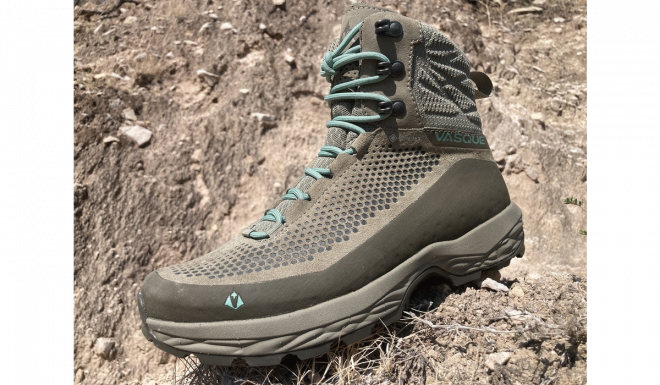 Last year around this time, I had my first experience with Vasque footwear when I tested their Satoru LT trail shoes. Those have become a staple in my outdoor activity routine, and have held up well. So, I welcomed the chance to test Vasque's latest new kicks, this time a hiking boot called the Vasque Torre AT GTX. They did not disappoint. Here's how it went.
Vasque has a way with fresh styling that doesn't scream "look at me," something those of us who enjoy watching and/or hunting wildlife can understand. At the first look out of the box, these boots hit that mark. The primary sage color, with contrasting brown components and just a touch of turquoise on the laces and logo, blends perfectly with my desert homeland and doesn't absorb the sun's heat. Other color combos (brown for women; brown or gray for men) are available.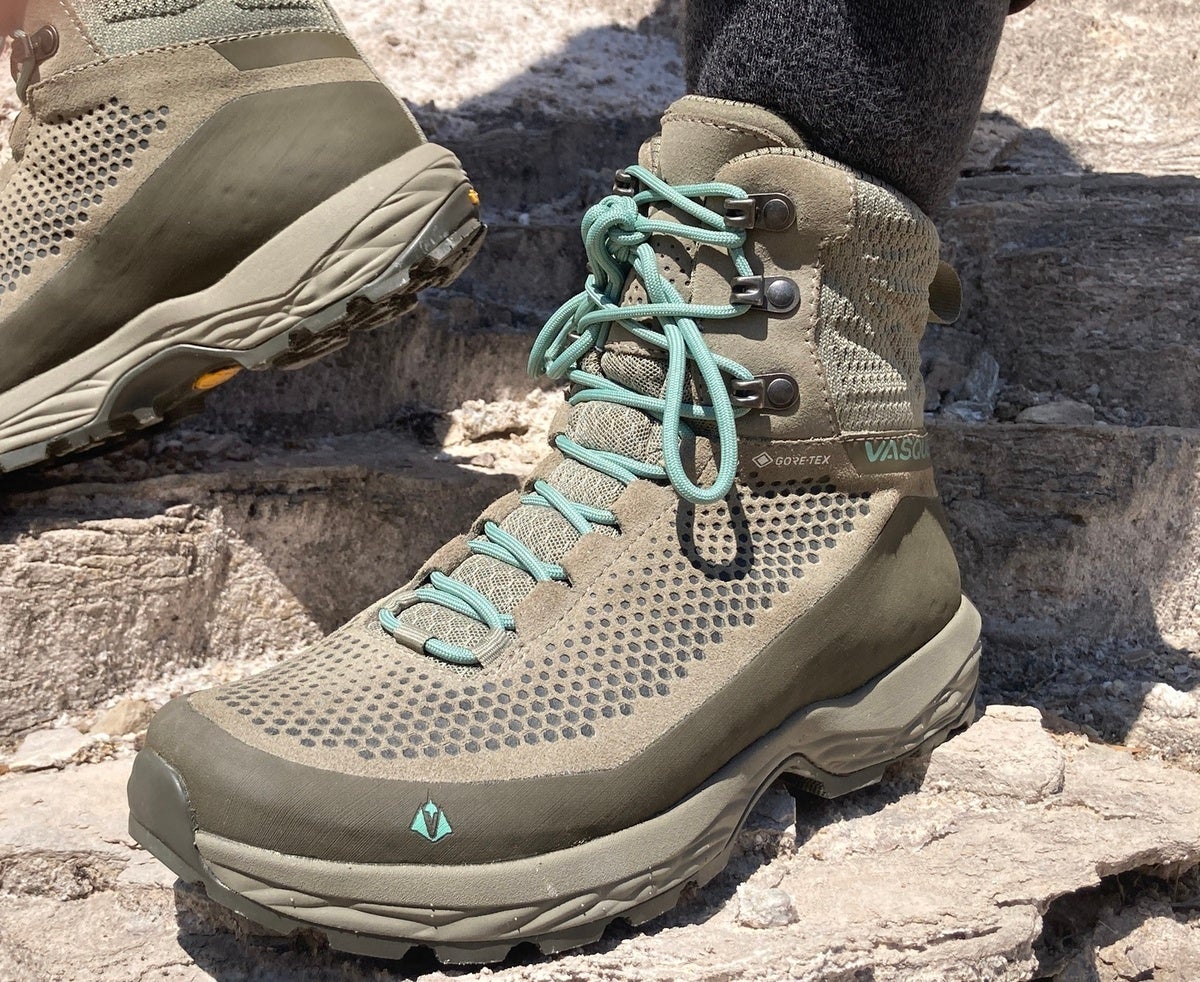 Observing the boot from bottom to top, quality is apparent. The soles are by Vibram, the same brand chosen by wildland firefighters. The sole model is Wavelength II, which is described as having "LiteBase Technology, Megagrip Compound and Traction Lug Technology." A Vibram logo is emblazoned, small but bright, on the rear.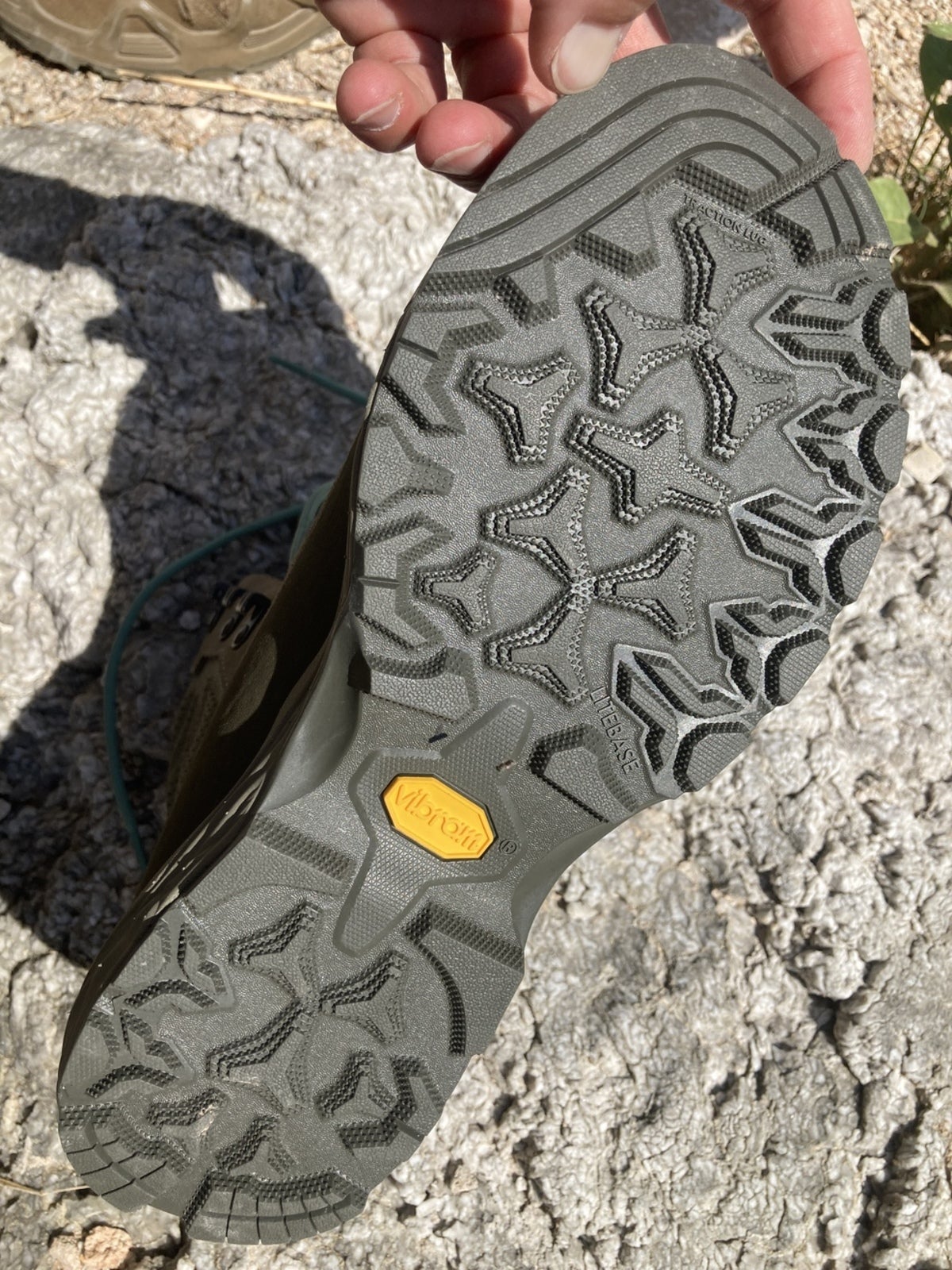 The upper is a combination of suede and a perforated mesh and thin Gore-Tex, along with some subtle branding. The angled above-ankle cuff sports a roomy pull-on loop on the back. Around the ankle/leg is an attractive, subtle, sculpted design, similar to the Satoru LT. Over time, this little eye candy aspect has made me especially fond of those shoes. This pattern is of the features that makes the Vasque Torre AT GTX unlike any other brand of hiking boot.
Three metal lugs on the top of the upper allow for speed lacing. The ankle-embracing part of the upper and the tongue are well-padded. There's no separation between the tongue and the upper, as is usually the case with waterproof boots, which these are.
Inside, the boots have a sweat-wicking liner and what Vasque calls an anatomical high-rebound footbed, sporting the Vasque tree logo. I don't know if it's a light color in other colors of this boot, but the interior is light turquoise, offering some color contrast that's just for the wearer to enjoy. In most parts of North America, at least in the temperate months, it's also nice to be able to see if any critter might be taking a siesta in a boot before sticking a foot inside.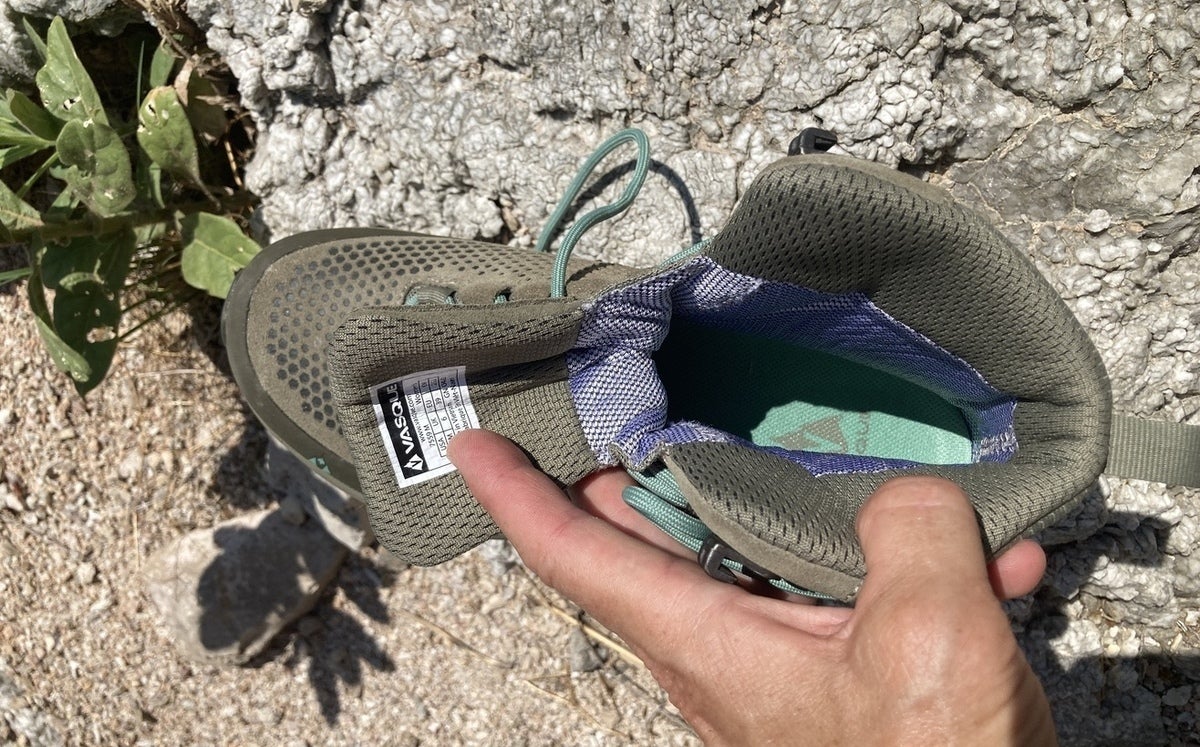 For boots with so many rugged features, the Vasque Torre AT GTX is surprisingly light. Each boot weighs just two pounds.
My initial impression upon unboxing the boots was "wow, these look really nice." They feel like quality in the hand. With some boots, loosening the laces over the foot to don or doff each boot is kind of time-consuming. At least for my non-dainty feet, this is a non-issue. The pull-on loop makes settling the foot in easy without major adjustments to the laces. Speaking of laces, they're flat, which I prefer for hiking as they don't tend to untie themselves as round laces tend to do.
The more I learn about foot soundness, the fonder I become of flat and flexible soles. When I tried to bend the new Torre AT GTX out of the box, I thought, "whoa, these are really stiff." But after just a few minutes of hiking up a deep, sandy draw, my concern was mostly put to rest. Vasque's Ascent last delivers quite a bit of flex under the ball of the foot, if not in the midfoot. On rocky, dry streambeds with lots of round rocks that tend to roll underfoot, I managed quite well, something that's difficult to with super-stiff boots. My flat feet take up every bit of real estate in these defined-arch boots and while it's not painful; I'd recommend others with that condition seek the wide model. On the upside, there was no heel slip even with only medium lacing tension.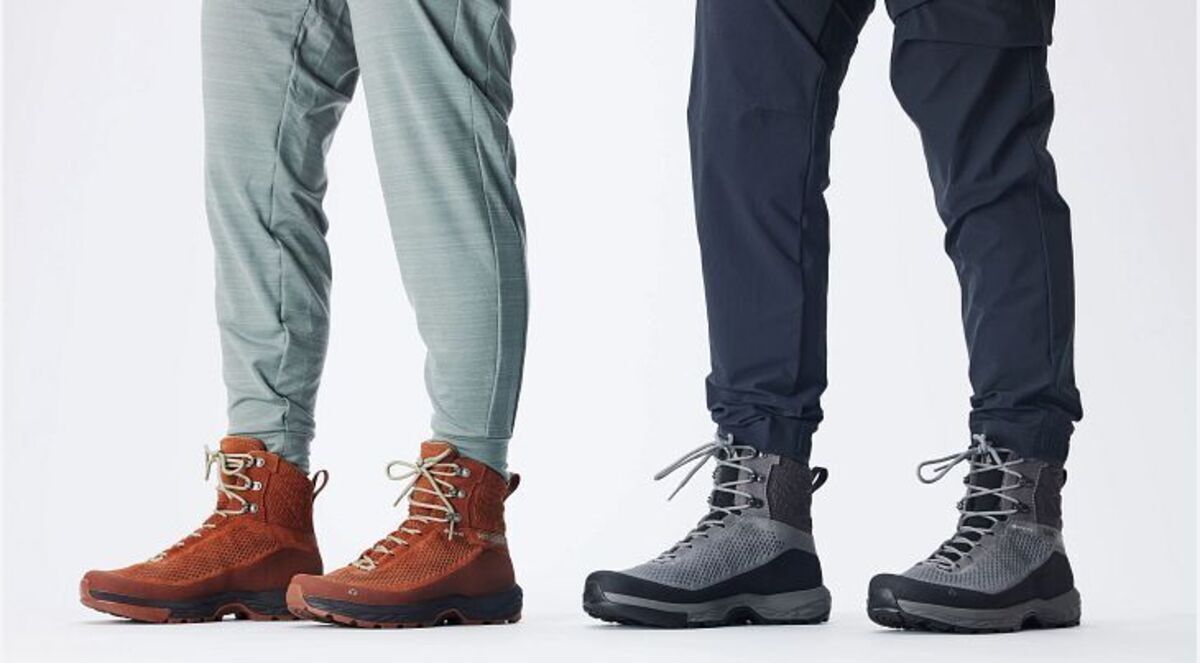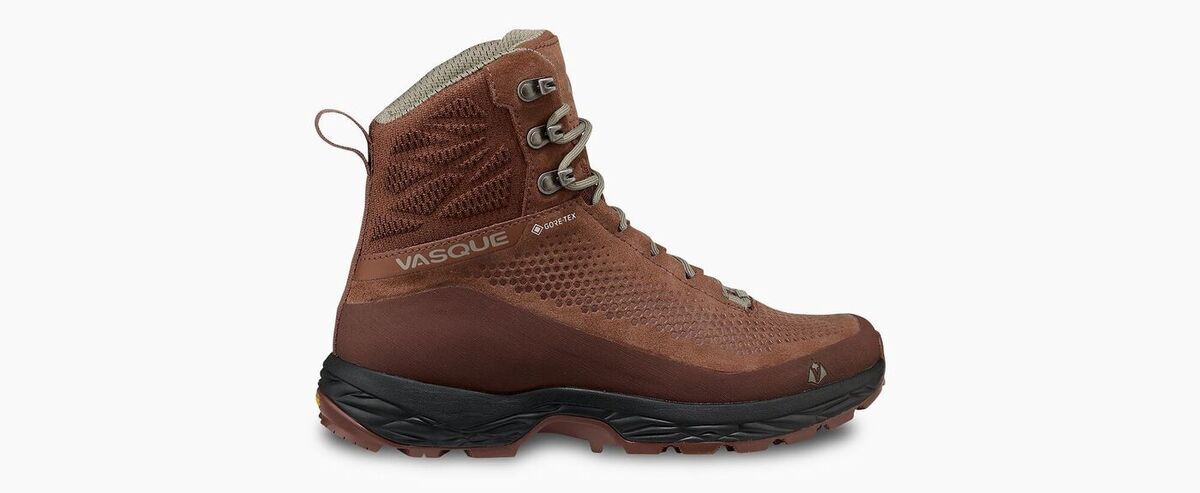 It was 100F the first time I took these boots out on the trail, so of course there was some sweat involved, as there would be under any but barefoot circumstances. But good quality, modern wool socks in combination with the boots lent as much comfort as any old standby shoes or boots. I was quite surprised to find my socks and feet not soaked after walks in summer weather. The mesh outer really does allow breathability with waterproofing at the same time. And I've no doubt that the light sage color helps beat the heat. That color also blends perfectly into the desert landscape, complementing camo or other grayed-out material.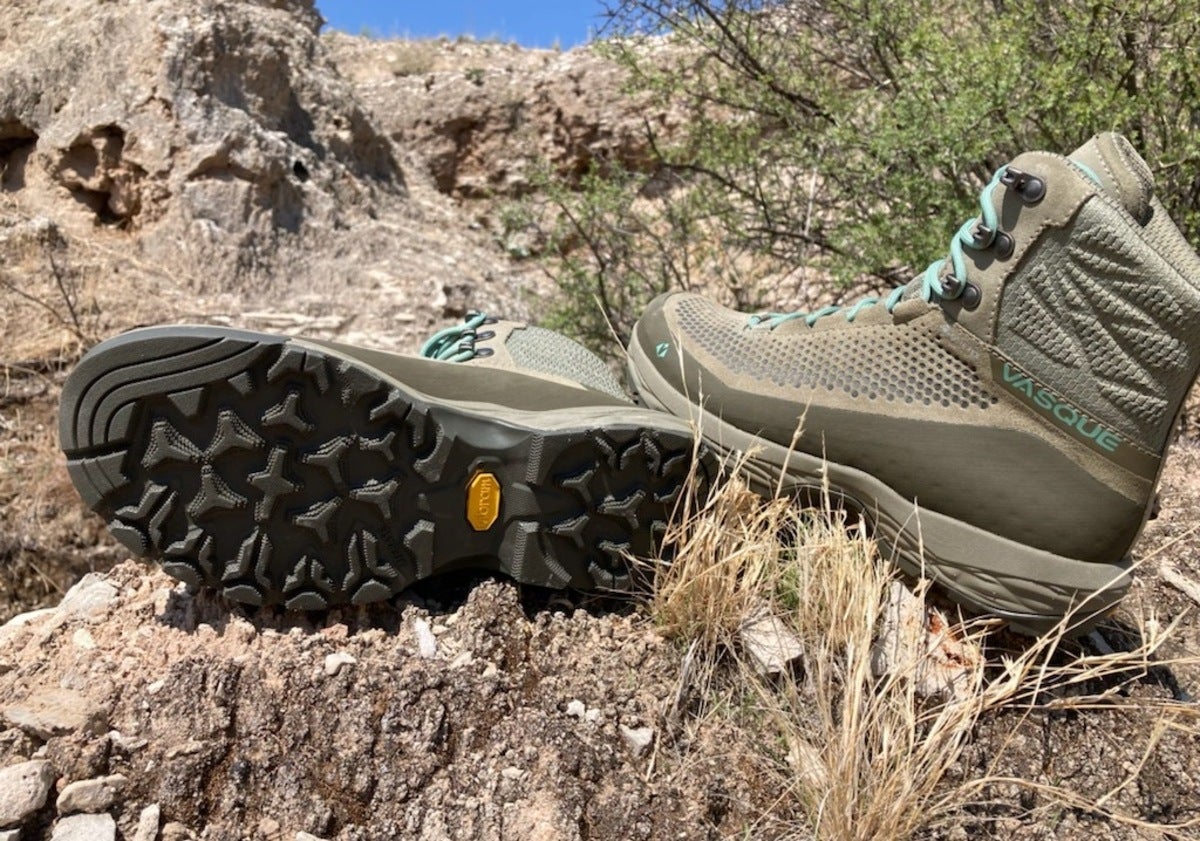 Sizing seems true to the average standard and consistent for the brand; my two pair of Vasques fit the same. The suggested retail price on the Vasque Torre is $209.99. Currently, the Vasque brand is offered at online retailers including Zappos, Scheel, and MoosejJaw. Vasque is a long-standing and trusted name in outdoor footwear, and I expect these boots to carry me over terrain for years to come.