A folding knife is one of the most useful every-day carry tools money can buy, and that's why most of us don't leave home without one. From slicing open envelopes at the office to shaving tinder for a campfire, a trustworthy folder is helpful in an endless array of situations. On the other hand, a poor-quality knife can quickly become dull and useless — it might even break and injure you. So, how can you choose the best folding knife for your needs? We've written articles about this topic in the past, but the YouTuber known as ProjectFarm recently put together a two-part video series that tests and compares 30 folders from bargain-bin ($5) all the way to high-end (nearly $400).
As an illustration of what we're talking about, these two folding knives above might look vaguely similar — both have black drop-point blades, flipper mechanisms, and carbon-fiber-pattern handle scales, but that's where the similarities end.
The top knife in the image is a Master USA MU-A005CF, which is (ironically) made in China with a mystery stainless steel blade and fake carbon fiber scales. It retails for $5 on Amazon. The bottom knife is a Zero Tolerance 0450CF, which is made in the USA featuring durable S35VN steel and real carbon fiber handle scales. It's available at an MSRP of $228, but Project Farm paid $196 for it. Each of these — and 28 other folding knives — are tested in a variety of ways in the videos below. These include blade sharpness, edge durability, tip durability, lock strength, lock release pressure, and even corrosion resistance.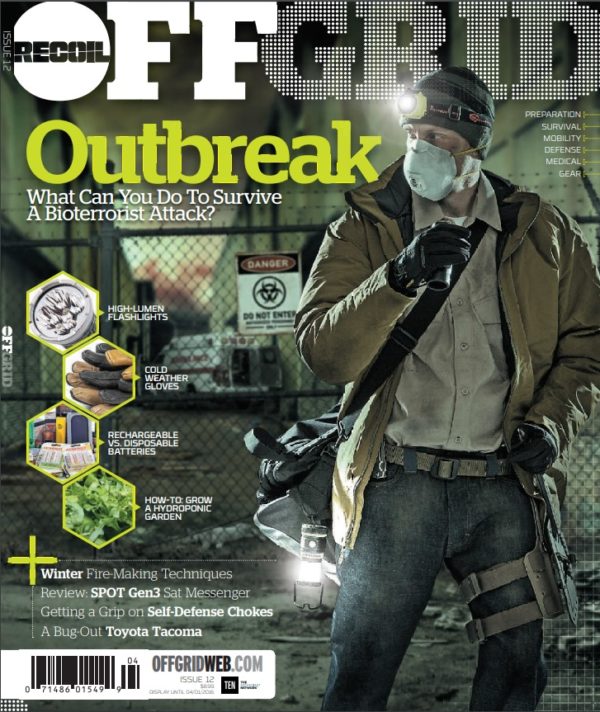 Subscribe Today and Save!
In part one of the series, Project Farm tests 15 knives from Benchmade, Zero Tolerance, Kershaw, Spyderco (two models), Cold Steel, Buck, Civivi, SOG, CRKT, Ontario, CRJB, Opinel, KA-BAR, and Smith & Wesson. Sharpness is measured using a BESS Certified sharpness testing scale immediately after unboxing each knife, again after dulling the blade by running it against a hard piece of ironwood, and a third time after sharpening on a Wicked Edge sharpener.
Part two of the ProjectFarm series includes folding knives from Gerber, Benchmade, Fallkniven, Victorinox, Leatherman, Kershaw, Cold Steel, Kizer, CRKT, Milwaukee, DeWalt, COAST, Kingmax, Vulcan, and Master USA. The video concludes with an interesting interview with a former Green Beret who has been carrying the same Case folding knife for more than 65 years.
Obviously, there are many variables involved in deciding on the best folding knife for your needs. These videos provide a pretty comprehensive series of tests, so hopefully they'll help you make a more informed decision.
---
Prepare Now:
Disclosure: These links are affiliate links. Caribou Media Group earns a commission from qualifying purchases. Thank you!
---
STAY SAFE: Download a Free copy of the OFFGRID Outbreak Issue
In issue 12, Offgrid Magazine took a hard look at what you should be aware of in the event of a viral outbreak. We're now offering a free digital copy of the OffGrid Outbreak issue when you subscribe to the OffGrid email newsletter. Sign up and get your free digital copy Click to Download!
---
Shop top of the line gear at great prices in the Everest Marketplace and get outside!