Adam Scepaniak   11.15.21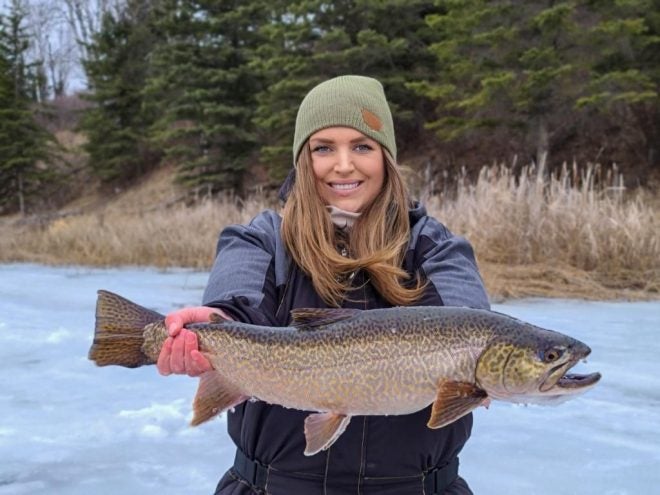 Manitoba is known throughout Canada and much of the world for its pristine wilderness and the plentiful hiking, biking, canoeing, and camping opportunities that abound throughout its province. While most of these recreational activities are enjoyed during the warmer months of the year, another pastime that Manitoba is popular for in the winter is ice fishing. All over the southern regions there are lots of popular outfitters and and plentiful lakes for your choosing to break up the monotony of winter as well as to get you outside.
One such lake worth visiting is Lake Manitoba. It is the 14th largest lake in Canada and is home to the plentiful and feisty "Prairie Gold" walleye, as well as sauger and perch for some great eating and a thrillingly, vigorous fight pulling them to the surface. While ice fishing on Lake Manitoba, it would be a great day attraction to visit the Limestone cliffs near Steep Rock. During the winter with an added coating of ice and windswept snow they have a uniquely gorgeous appeal that can be a nice departure from your time ice fishing.
Manitoba is home to one of the most prolific Walleye fisheries in North America, Lake Winnipeg. Lake Winnipeg is the 6th largest freshwater Lake in Canada and is home to the Legendary "Greenback Walleyes." These iridescently green walleyes attract anglers from all around North America and beyond year after year, just to get a glimpse of these unique fish. If you want to remove all of the hassle and stress from prepping for an enjoyable day of ice fishing on Lake Winnipeg there are several top-tier outfitters who can guide you along the way. Blackwater Cats, City Cats, Bruin Outfitting, and Icebound Excursions all offer ice fishing packages and services that can ensure success as well as relaxation for a memorable trip among friends.
Those who are ice fishing, both seasoned and new, would be remiss if they did not add Lake of the Prairies as one of their "must-fish" lakes during the winter season. Not only does Lake of the Prairies have abundant walleye, yellow perch, and northern pike, but The Lookout is a scenic overlook of the lake that offers picturesque views worth taking in.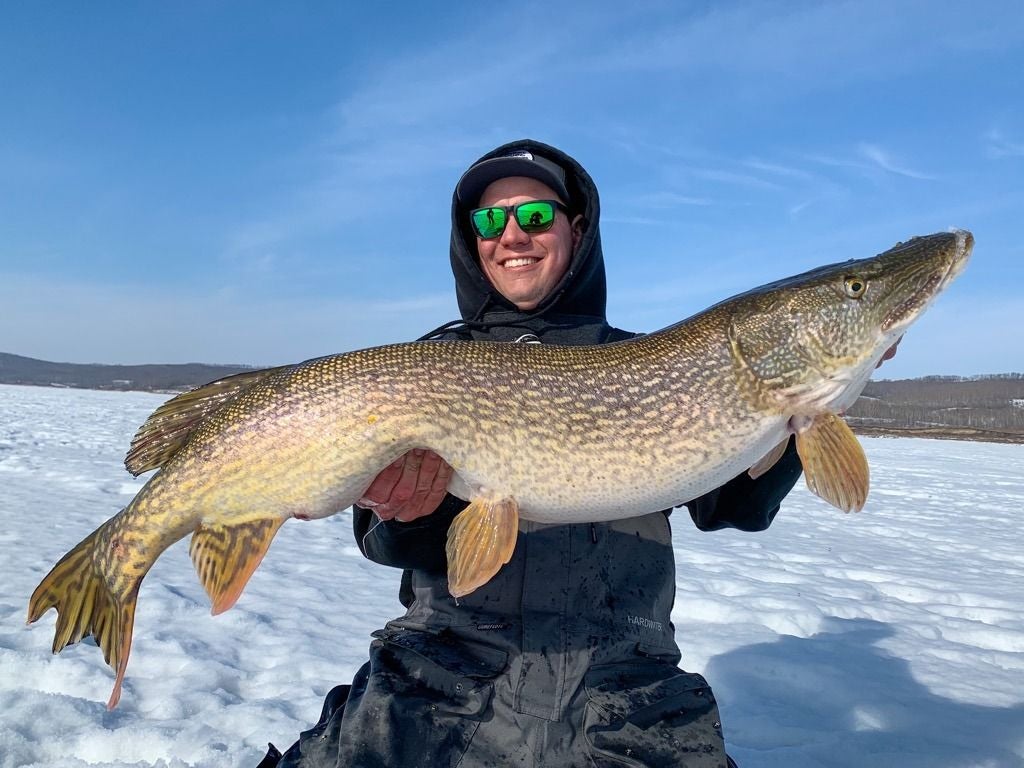 Additionally, if panfish like perch and walleye are not your style, there is always the Parkland region of southern Manitoba that has a multitude of trout fishing opportunities. The city of Dauphin is nestled in the center of this region and serves as a hub for any fishing opportunities you may want to try. Also, Dauphin is home to several museums worth checking out during your visit to the Parkland region area.
Finally, if you are in the southeastern region of Manitoba searching for prospective ice fishing hot spots you would be well-served to check out Manitoba's Whiteshell Provincial Park. This region is home to a rugged Canadian shield landscape with scenic rock outcropping shorelines along their many lakes in the park. Besides offering those classic Canadian fishing views, these lakes are a multi-species mecca's home to nearly every species you could imagine. This area is ripe with beautiful resorts and small hotels, and all of which Bruin Outfitting can assist in guiding you through your stay in the Whiteshell and Nopoming Provincial Parks area.
Winter can be a time of great exploration and fun especially if you get out on the ice and are pulling perch, trout, northern pike, and walleye into your bucket. If you are new to ice fishing there is no need to sweat the little details either. There are lots of outfitting services who would be glad to assist you along the way in southern Manitoba. In fact, visiting Hunt Fish Manitoba is a terrific place to start planning your next trip.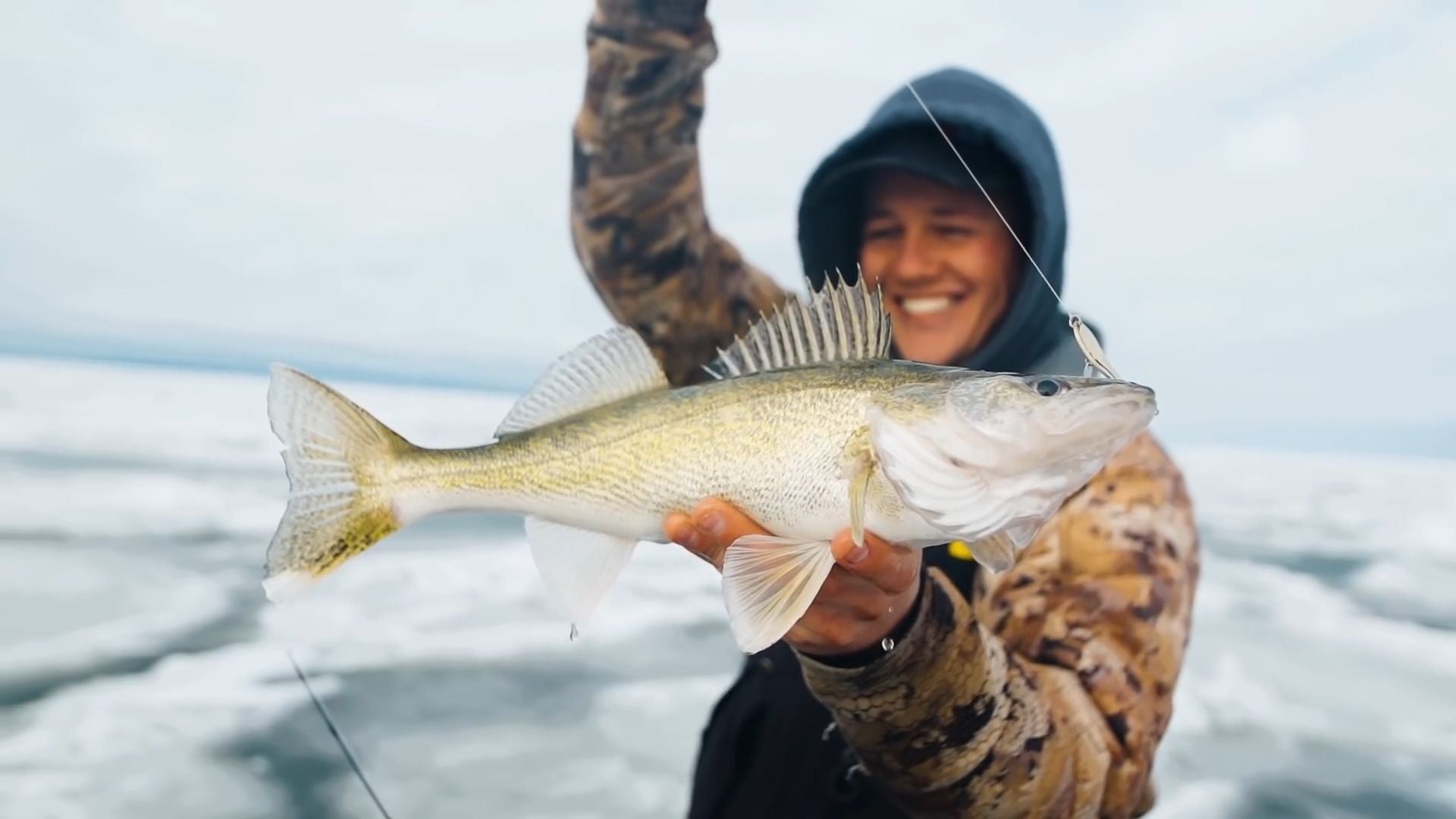 Source Link