Adam Scepaniak   04.11.22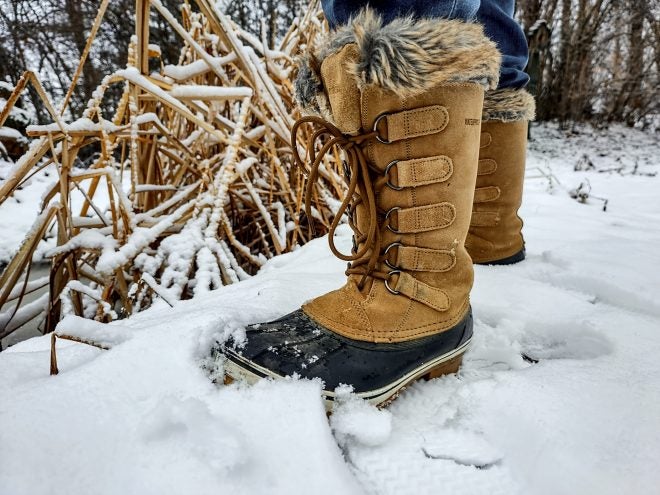 The seasons in Minnesota are not for the faint of heart. Our summers are sweltering, fall is resoundingly crisp, and winter is appallingly cold. You do not venture outside into the great white tundra of the outdoors unless you are properly fitted with attire; otherwise, you will be returning back indoors in short order. One of the most important pieces to your winter ensemble are your boots. They give you traction, warmth, and ensure you can accomplish all of the tasks you need to when your thermometer begins to register negative numbers. So, in this AllOutdoor Review, we take a look at the Women's Northside Kathmandu Winter Snow Boot and see how it fares a Minnesota winter!
Winter Coverage on AllOutdoor
I have been an avid hunter, trapper, fisherman, and outdoor enthusiast my whole life and one of the people who molded me into the sage sportsman I am today is my mother. She has a lifetime of experiences, hunts, skills, and knowledge to which I have yet to fully gain. So, in today's review of the Women's Northside Kathmandu Winter Snow Boot, I will be speaking on her behalf as she is the one with the field experience and carefully curated critiques of this winter boot. Let's dive in!
Specifications – Women's Northside Kathmandu Winter Snow Boot
We have reviewed a couple different footwear items from Northside over the years and all of them have received our resounding stamp of approval. Northside puts out great products, and we wanted to see if that held true for their women's line of winter footwear as well. All of the specifications for the Women's Northside Kathmandu Winter Snow Boot can be read below as presented by Northside:
Rugged suede tall 12 inch mid-calf upper features super soft faux fur around the collar and lightweight waterproof thermal rubber shell with fully insulated lining
This classic snow boot offers waterproof seam sealed construction to keep your feet dry and gusseted tongue to keep debris out
Removable/washable EVA insole and padded collar offer extra cushioning for your feet; premier 200 gram Thinsulate insulation keeps your feet warm
D-ring quick lace up closure allows for easy and secure adjustments
Durable thermal rubber outsole ensures traction and shock absorption and good abrasion resistance in snowy or icy conditions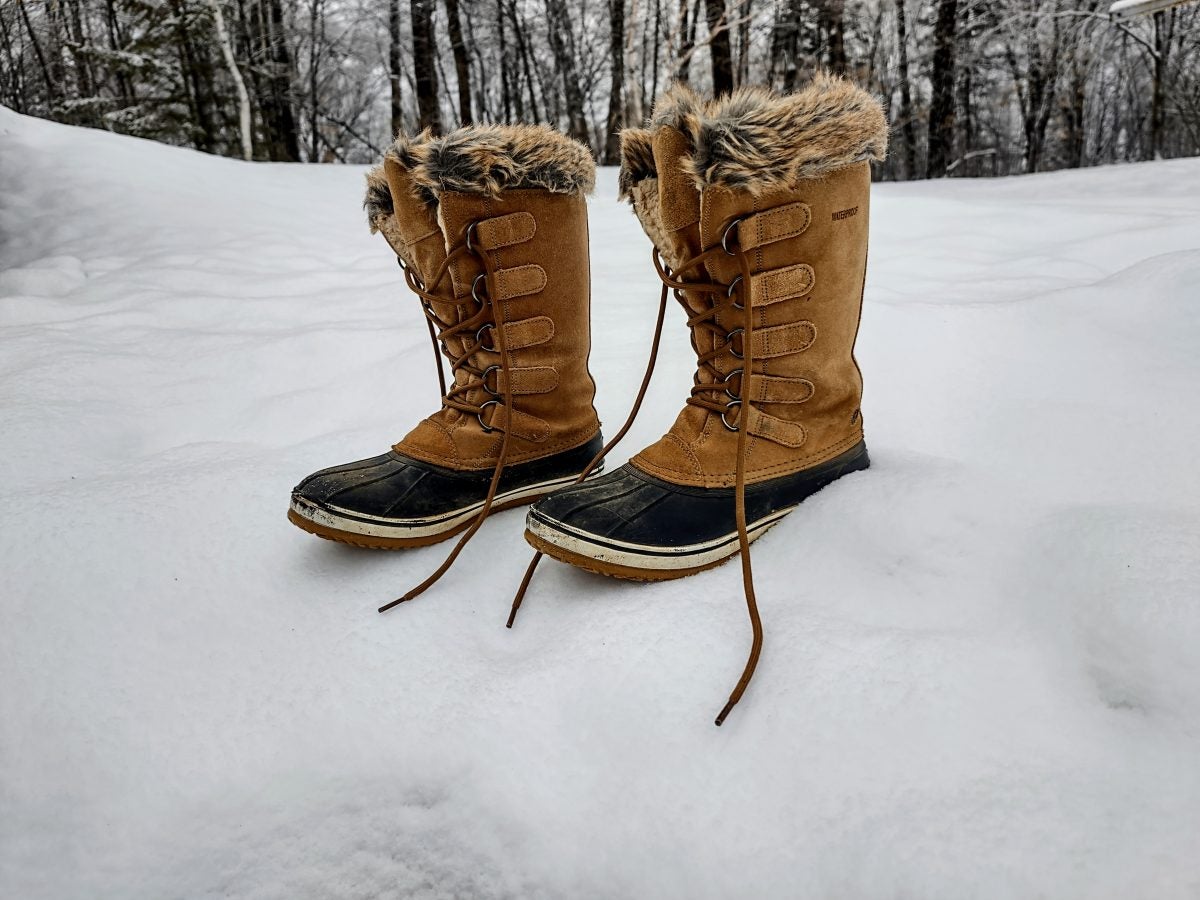 The sizing for these winter boots is very generous (6, 7, 8, 9, 10, 11) and is available in the colorways of Gingerbread, Licorice, Warm Gray, Chocolate, Light Gray, and Caramel. The MSRP is $105 making them competitive to other winter boots and affordable as well. If you sign up for their E-Mail Newsletter on their website, you can receive 15% of your order. Also, if you were to ever have any issues with your set of boots Northside USA stands completely behind you.
As an independent, family owned and operated business, it's important to us that our customers feel like an extension of our Northside brand family. Everyone at Northside is dedicated to providing unrivaled service.

We work hard to build comfortable, functional, and durable outdoor footwear. We want you to be 100% satisfied with your purchase.

If you're not happy, we're not happy!

In the unlikely event that you have an issue with any of our products, contact us at [email protected].
The Women's Northside Kathmandu Winter Snow Boot we are reviewing here today is their Gingerbread offering which – in my humble opinion – is their best colorway because it affords you a classic look that should pair well with a multitude of other winter clothing options from work to leisure. Northside tends to agree:
"The Kathmandu brings the rugged protection of the classic duck boot with a faux fur collar for added flair."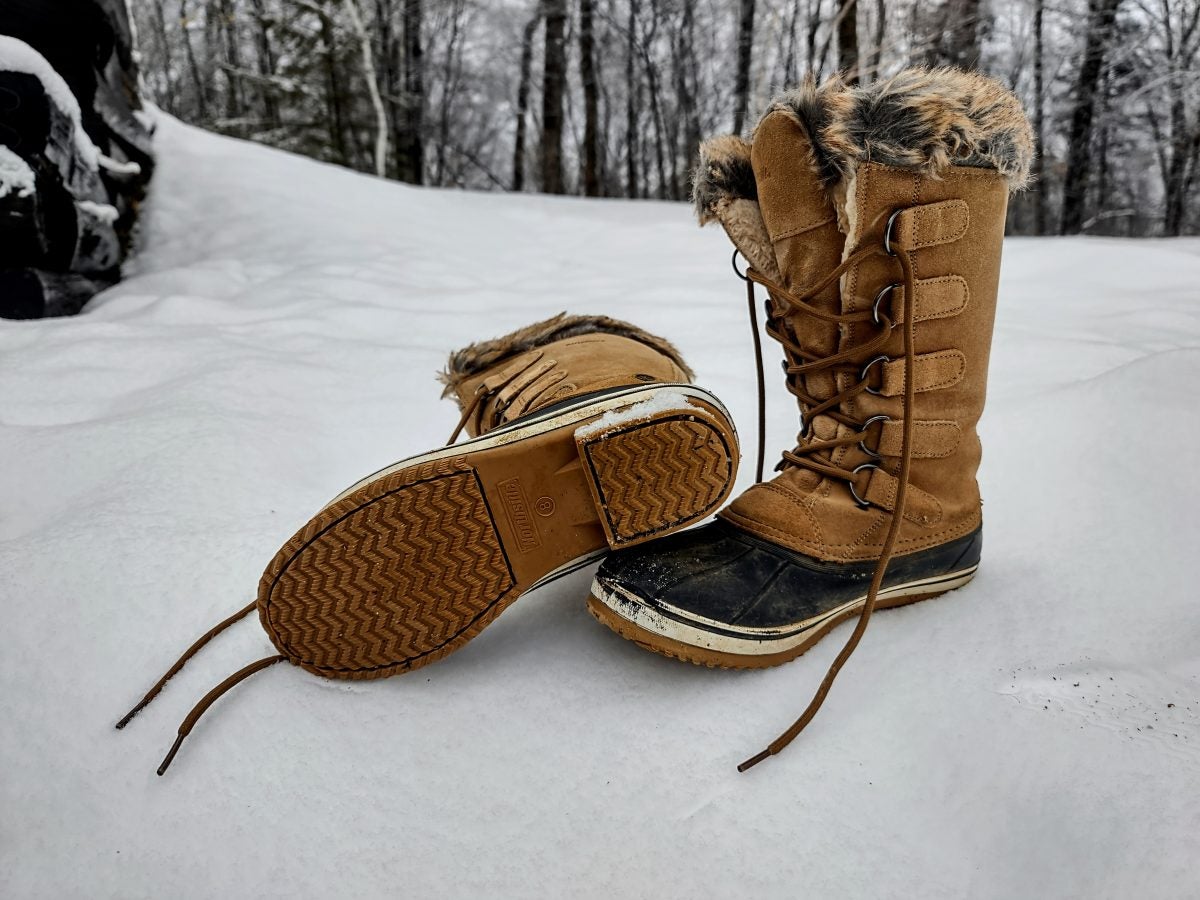 Field Use – Women's Northside Kathmandu Winter Snow Boot
When it came to in-field and outdoor practical use, my mother had a lot of hours and miles logged in the Women's Northside Kathmandu Winter Snow Boot. It was her primary boot all winter for a host of activities and chores she accomplishes daily. In her simple summary, the boots made it through a cold and snowy Minnesota winter just fine which is a tremendous stamp of approval. Our winters are anything, but simple. One morning you could wake up to the chilling bite of a -50 degree wind chill and by the afternoon it could be 20 degrees with sleet plus snow forecasted overnight.
My mother stated that the rubber on the bottom of your foot let's you walk through slushy snow without hesitation. The interior, fuzzy soft liner felt great and kept her feet dry and constantly warm. The tall boots allowed her to go through deep snow without the worry of snow or moisture creeping into the boot.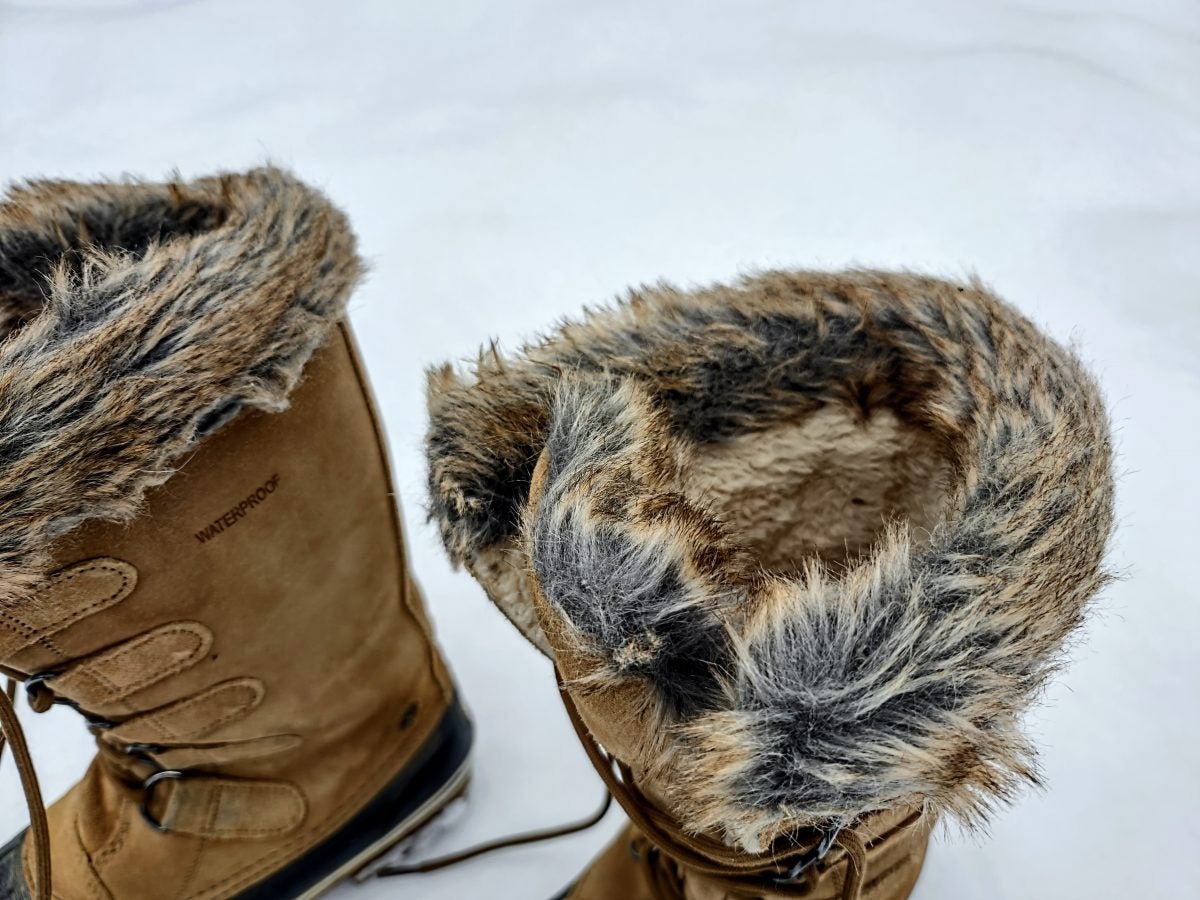 On a daily basis, my mother will walk her yellow Labrador retriever 1/2 Mile – 1 Mile because that breed of dog is such high-energy, and hers – Lacy – still has that pup-like excitement everyday they go for a walk. Also, she cares for a small herd of cross-Angus beef cattle as well as Mangalitsa pigs and egg-laying chickens. Everyone needs to receive food, water, and a bit of affection everyday to keep a happy homestead even throughout the blustery winter months.
Also, she is an avid wildlife photographer as well as a huntress. Throughout the late fall and early winter, she will be in oak woods hunting whitetail deer. Year around she hunts birds and all manner of wildlife with her camera to capture some of nature's beauty and most precious moments. This takes her through hills and valleys as well as sunny days and frigid ones, too. The weather is not going to deter her from living her life, and the Women's Northside Kathmandu Winter Snow Boot supported that mentality and adventurous spirit.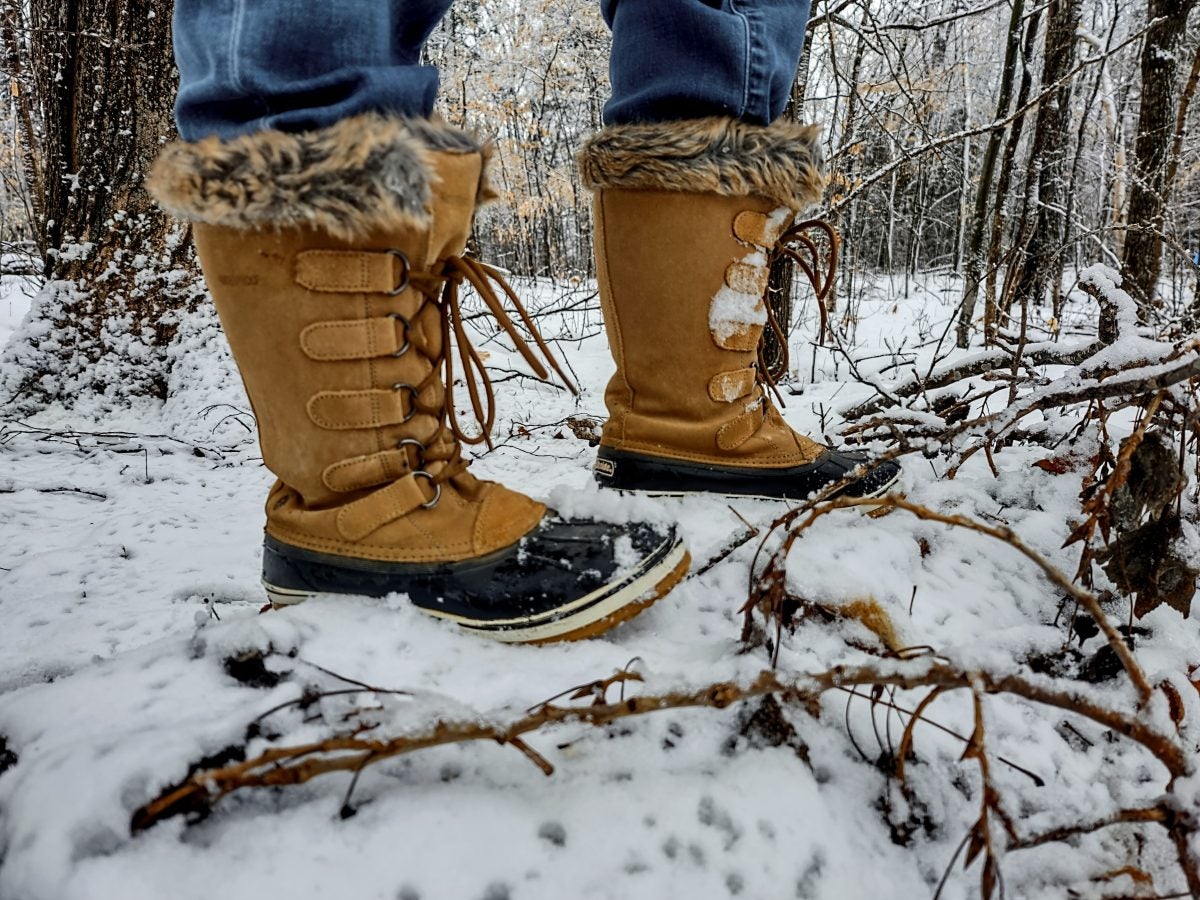 Final Thoughts – Women's Northside Kathmandu Winter Snow Boot
So, what were my mother's final thoughts on the Women's Northside Kathmandu Winter Snow Boot?… Overall, like she stated earlier, they survived a Minnesota winter and she could continue to do all of the things that she enjoys. That would be everything someone could hope for and expect from their footwear in any environment.
"Makes a country girl fashionable and a city girl look outdoorsy." -Huntress, Photographer, My Mother
In closing, I want to say thank you to Northside for allowing AllOutdoor and myself (including my mother) the opportunity to try out their Women's Northside Kathmandu Winter Snow Boot in the Gingerbread colorway. That is greatly appreciated. Also, we would like to know what all of you guys and gals think? Do you believe that the Women's Northside Kathmandu Winter Snow Boot in the Gingerbread colorway is something worth spending your money on? As always, let us know all of your thoughts in the Comments below! We always appreciate your feedback.