One summer, I spent the entire month of June camping and exploring Alberta, Canada's Banff National Park, as well as Yoho and Jasper National Parks. Banff has a reputation for being a favorite spot among outdoor adventure travelers in large part because of all the outdoor activities you can do in and around the Canadian Rockies. The turquoise glacial lakes, winding roads, and fun mountain town vibe rank it high on the list for anyone who wants to base their trip around the outdoors and still experience the culture.
I visited as a solo female hiker and traveler and since it's grizzly bear season in the early summer, I took precautions to do activities and hikes that would assure I was around other people for safety reasons. There's a lot to do in Banff National Park, and this list takes into consideration trail closures due to snow and wildlife, so if you want to go deeper into the backcountry, always plan ahead and play it safe.
Check out this list of the best things to do in Banff in summer.
Go for a Scenic Bike Ride in Banff
Rent a bike in town and peddle the Banff Legacy Trail. It's a 16-mile-long paved pathway that connects Banff and Canmore to the east, as well as Vermilion Lakes to Lake Louise by way of Highway 1A to the west. Riders have the option to go either direction, but both are easy routes that have tons of scenic lookout points along the way.
For a more challenging ride, check out the Vermilion Lakes, Lake Minnewanka Road which can connect to Tunnel Mountain Drive to make a longer route.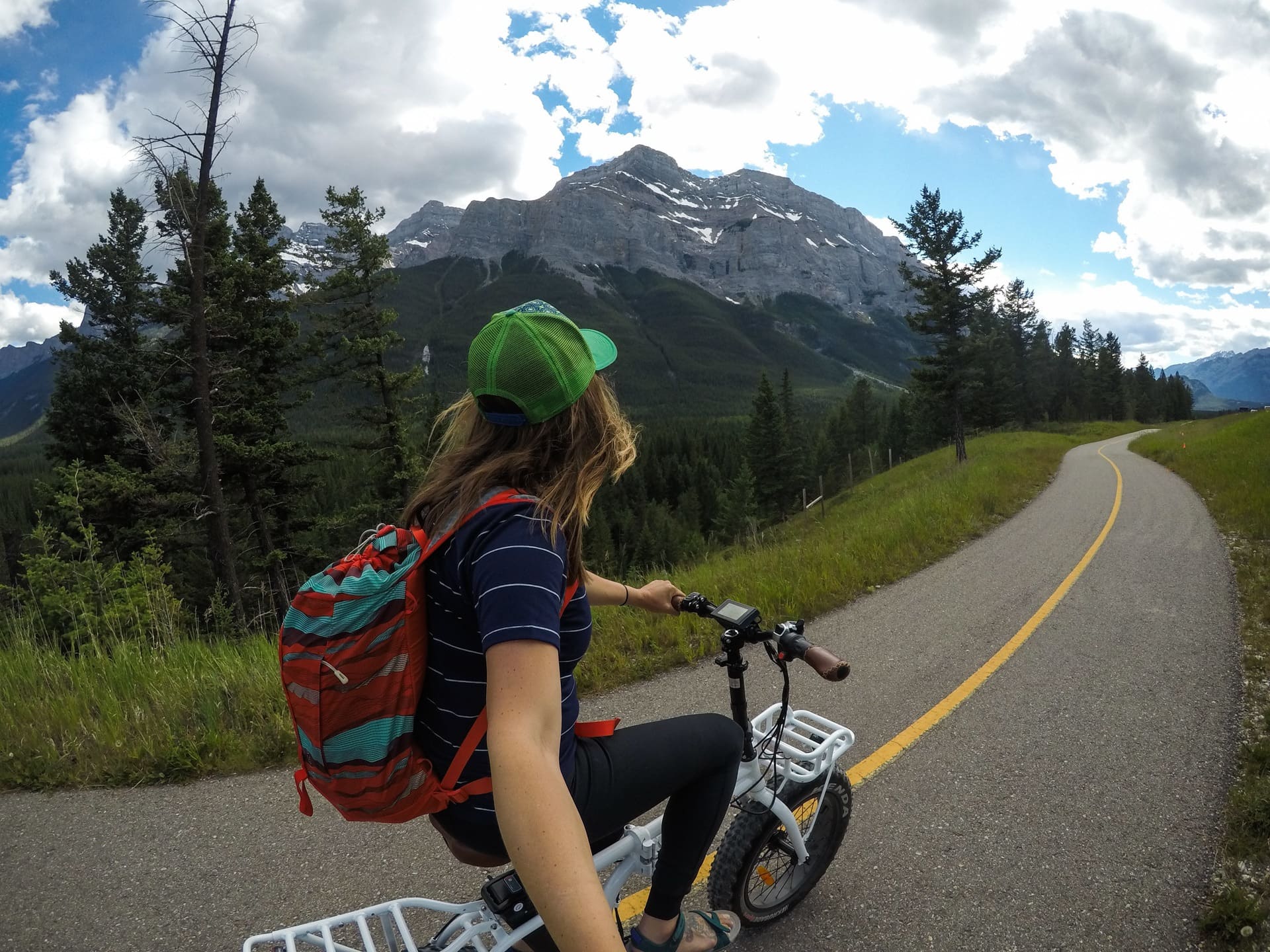 Paddle on Two Jack Lake
Two Jack Lake is an easily accessible spot that's located close to downtown Banff. Since there isn't anywhere nearby to rent a kayak, canoe, or paddleboard, you'll have to rent one in town and drive it out to the lake yourself.
Or, if you're like me, you'll bring your own boat (like an inflatable paddleboard or packraft). However you do it, it's well worth the extra effort to get out on the water of Two Jack Lake. The scenic view of the Canadian Rockies makes it one of the best things to do in Banff in summer. Take an afternoon to enjoy the picnic area, hiking trails, and find a convenient spot to load your boat or board in and out.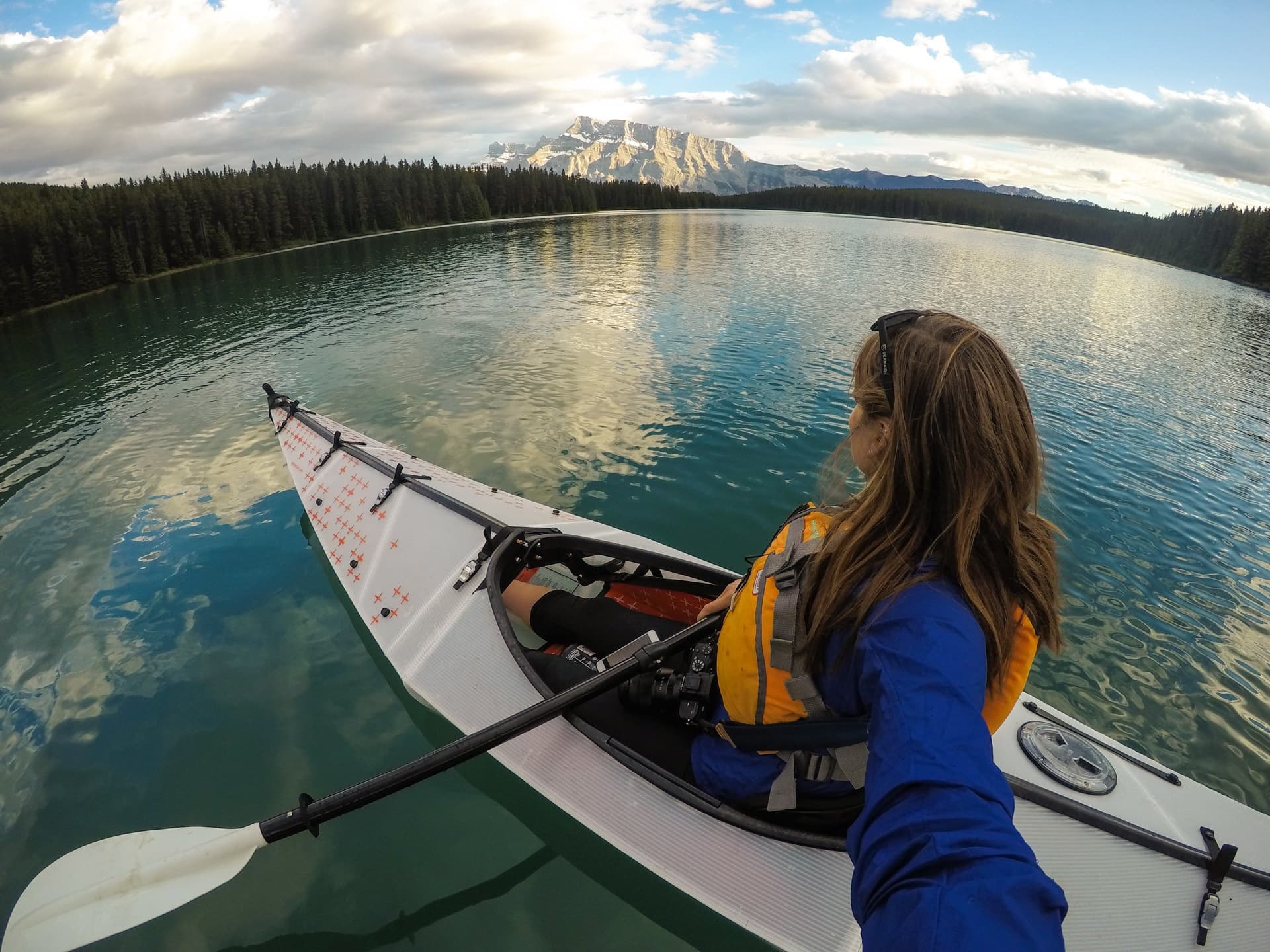 Photograph Vermilion Lake
Banff's Vermilion Lake is a prime sightseeing spot and an ideal location for photographers. Just a mile and a half from the center of town, Vermilion Lake is within walking or biking distance from town if you don't want to drive. Grab some comfy layers, a blanket to sit on, and your camera for a spectacular light show with Mount Rundle in the distance. One of the best things to do in Banff in summer is to photograph Vermilion Lake at sunrise or sunset to capture some truly amazing images.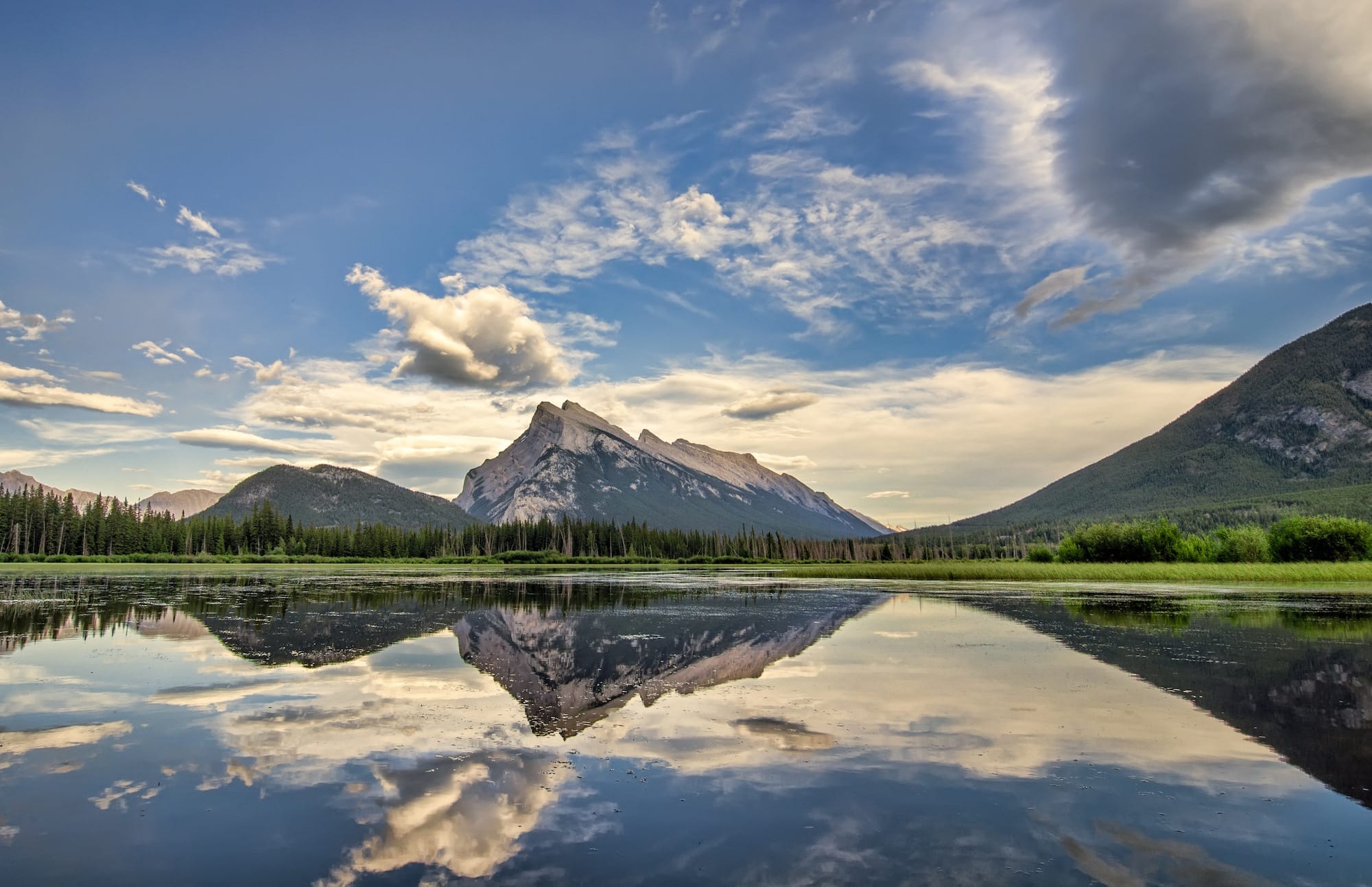 Sulphur Mountain Trail
Take in the panoramic views of Banff, Bow Valley, and the Canadian Rockies from the top of Sulphur Mountain. Named for two sulfurous hot springs near the base, Sulphur Mountain is a prime spot in Banff during the summer because of its hiking trail and optional gondola. You can choose to take an eight minute ride via the Banff Gondola (open year round) to the summit ridge where there are restaurants, observation decks, interpretive boardwalks, and hiking trails. Outdoor enthusiasts visiting Banff may want to hike the switchbacks up the Sulphur Mountain Trail instead.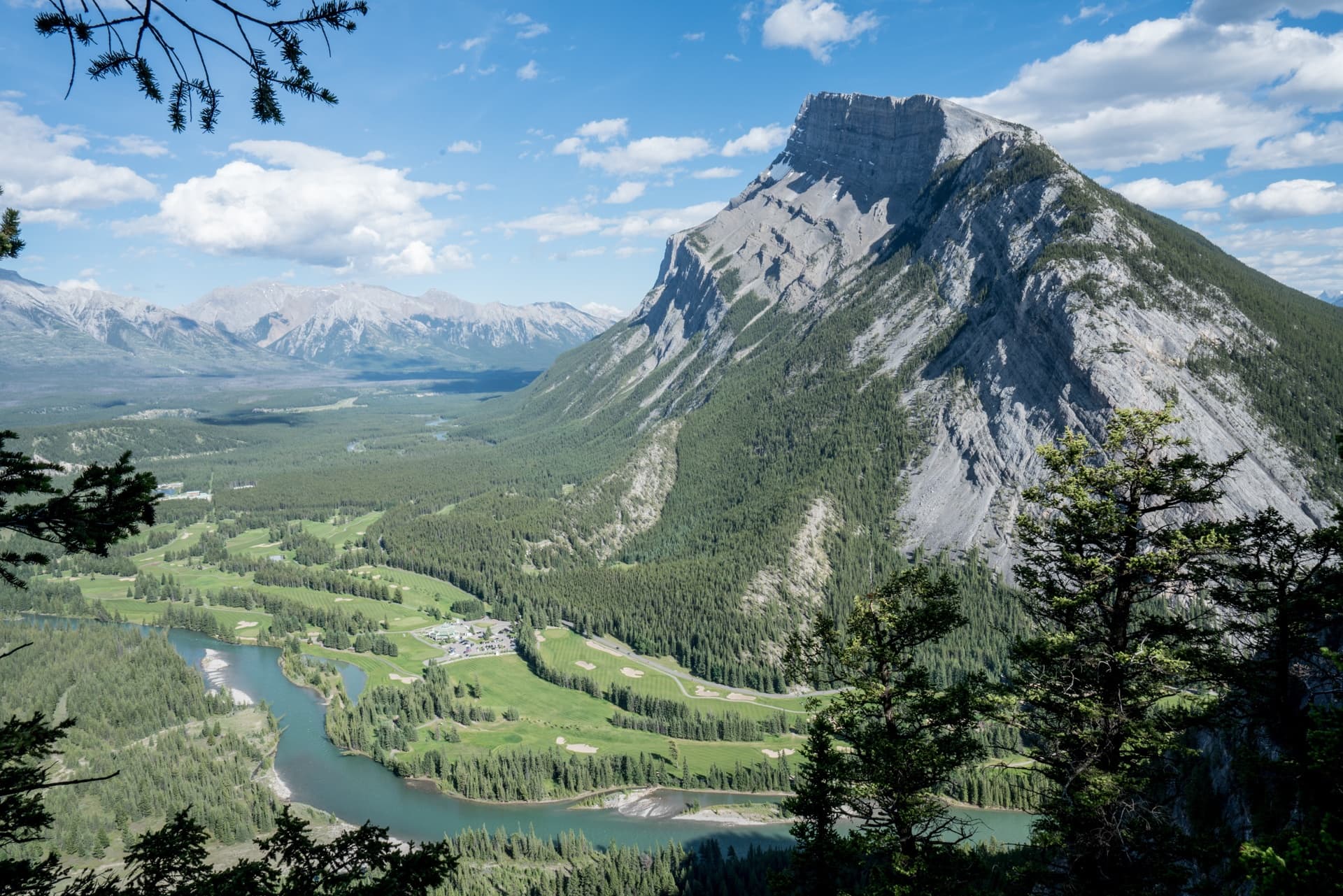 Hike Johnston Canyon
The Johnston Canyon Trail is known to be one of the best things to do in Banff in summer thanks to its close proximity to town and the dramatic waterfalls that flow through the canyon. Get here early to avoid the crowds who also come from the Johnston Canyon Campground directly across the road. Overall, the Johnston Canyon Trail is an easy and scenic one that's accessible to hikers of all abilities and ages. Take the catwalk as it winds through the canyon walls to the Lower and Upper Falls. If you want a longer hike, link the Upper Falls to the Ink Pots, which are three mineral pools in a meadow about two miles from the canyon.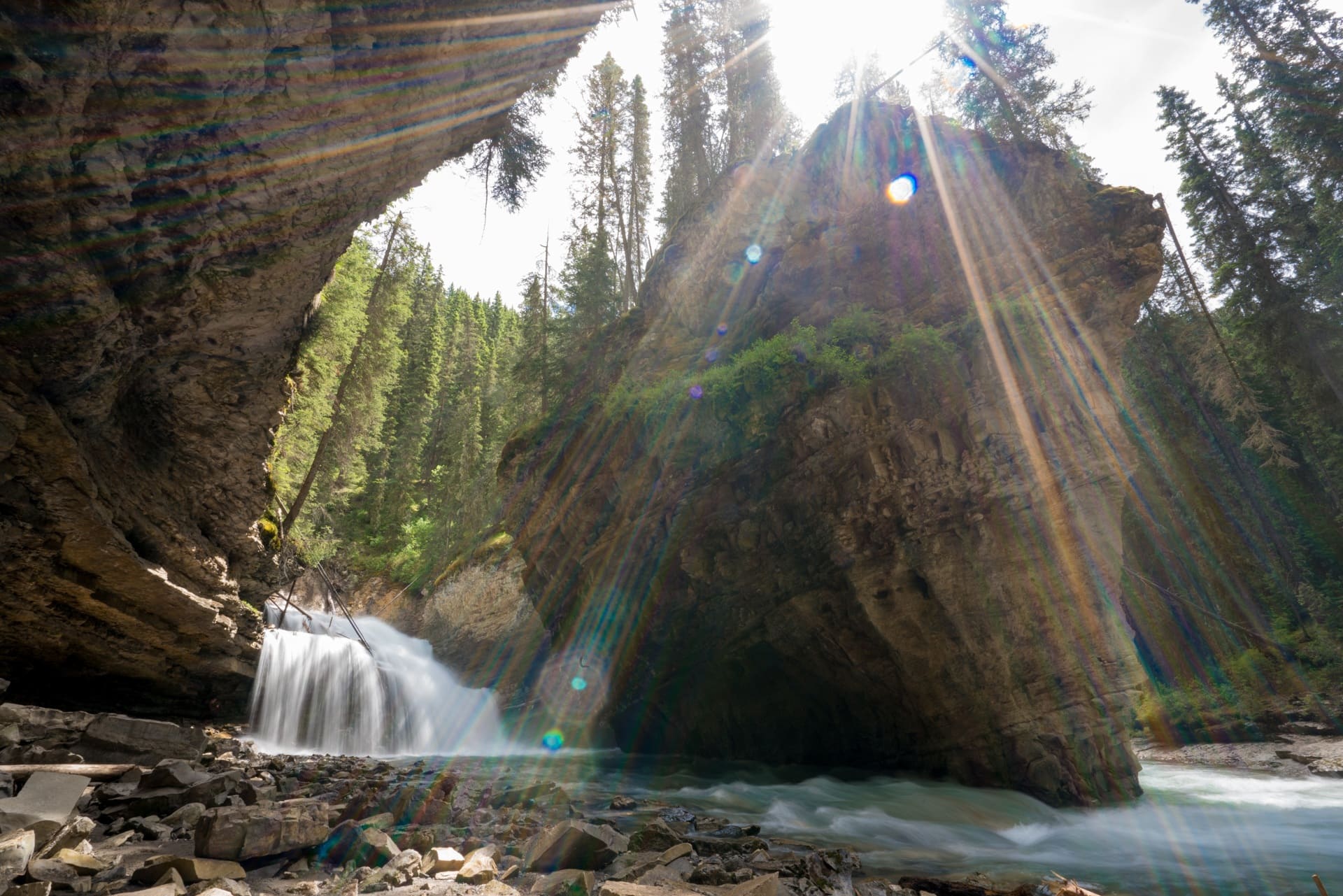 Hike Sentinel Pass Trail
If the trail is clear of snow, head out to hike Sentinel Pass Trail just 30 minutes north of Banff. This is a picturesque yet challenging hike with aquamarine glacial lakes and snow-peaked mountains that are quintessentially Banff. Beginning at iconic Lake Moraine, the Sentinel Pass Trail is one of the best things to do in Banff in summer because of the scenery. Since this is bear country, make noise, be prepared with bear spray, and try to go with someone else to reduce the liklihood of a bear encounter.
If there is too much snow, spend the afternoon chilling on Lake Moraine where you can rent a canoe and paddle around.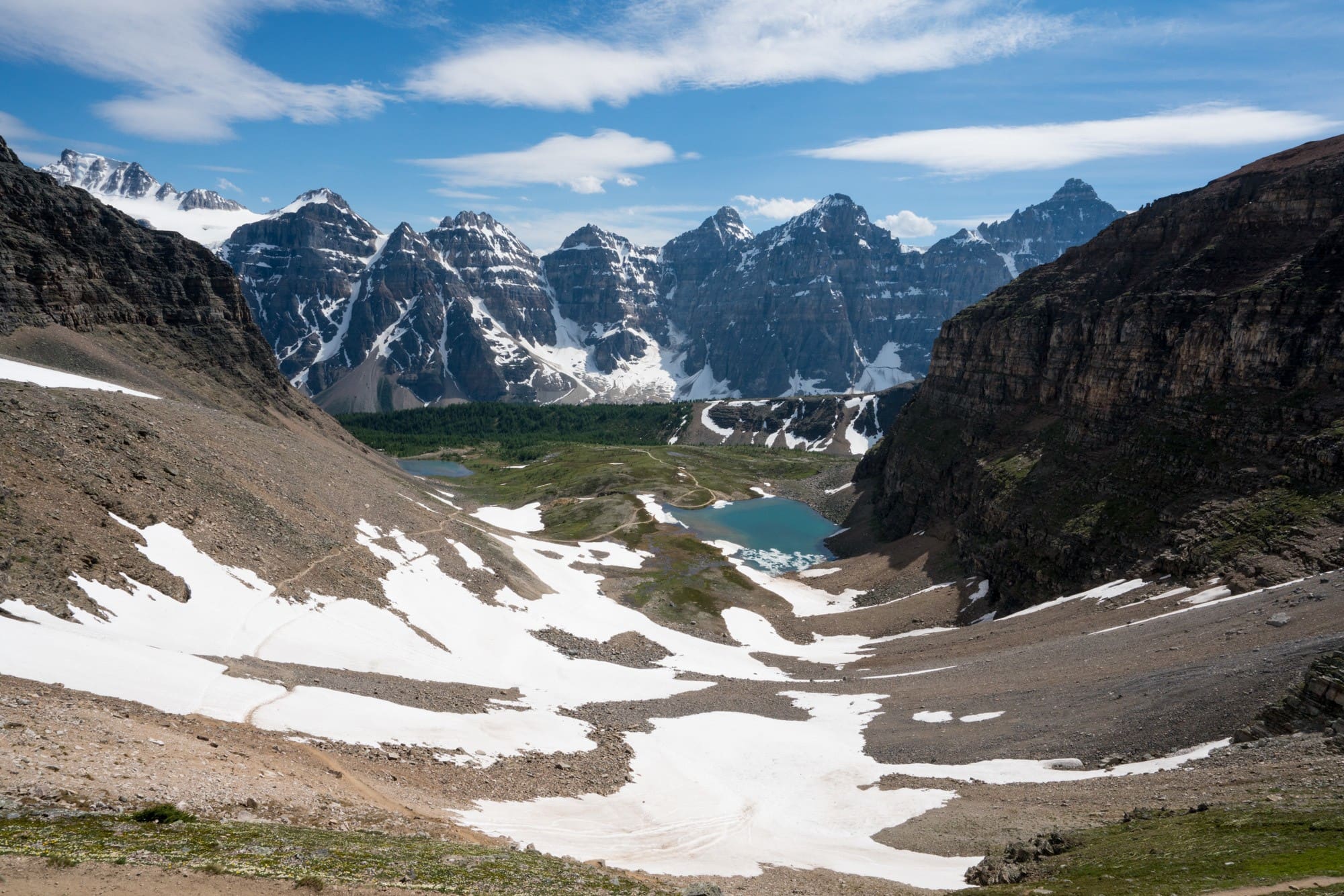 Explore Downtown Banff
If you're looking for things to do in downtown Banff, most of it revolves around the outdoors and scenery. It's a very walkable city with jaw-dropping views of the Canadian Rockies. Take a break from hiking, biking, and paddling to explore this mountain town and soak up the culture. Stroll the main street of Banff Avenue to check out the different shops, boutiques, and art galleries in town. There's also tons of restaurants with outdoor patios and terraces that can fill up in the summer, so go early to get a seat!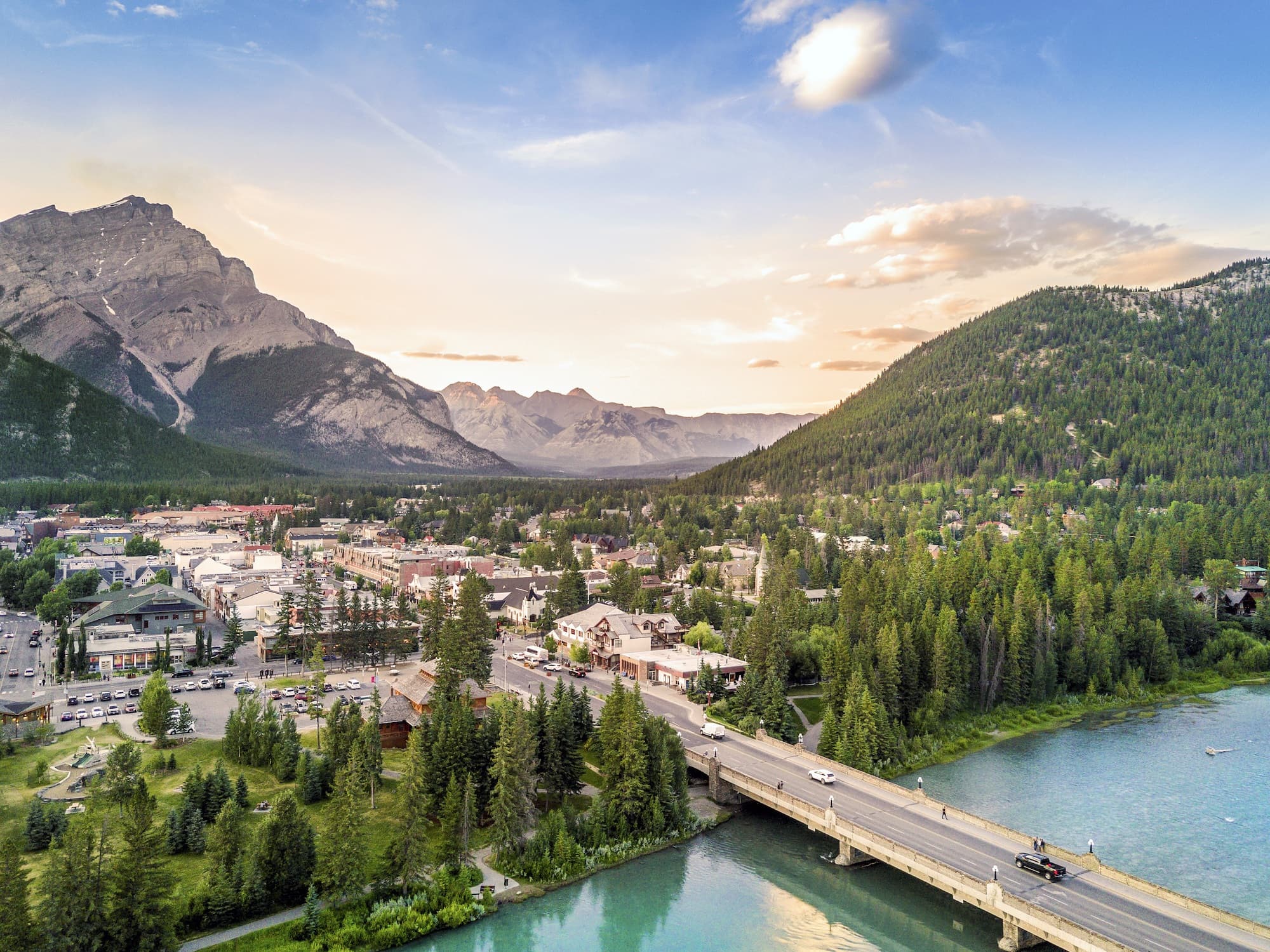 Visit the Banff Farmer's Market
Each Wednesday from May until October, you can visit the Banff Farmer's Market to put up local fruits, vegetables, handicrafts, and food trucks. The Farmer's Market happens at Banff Central Park.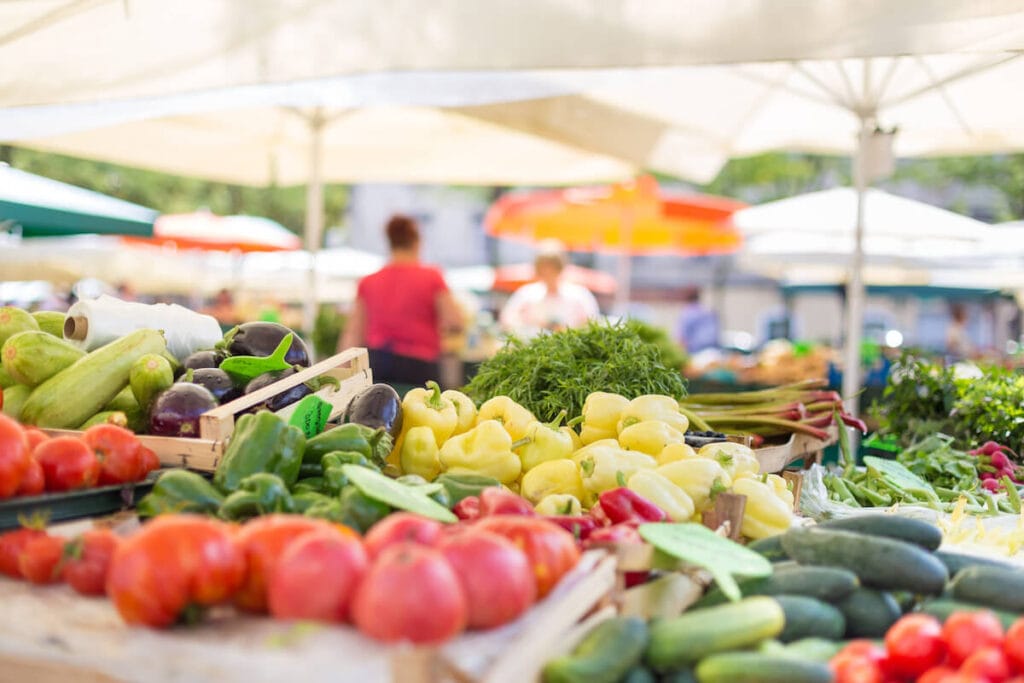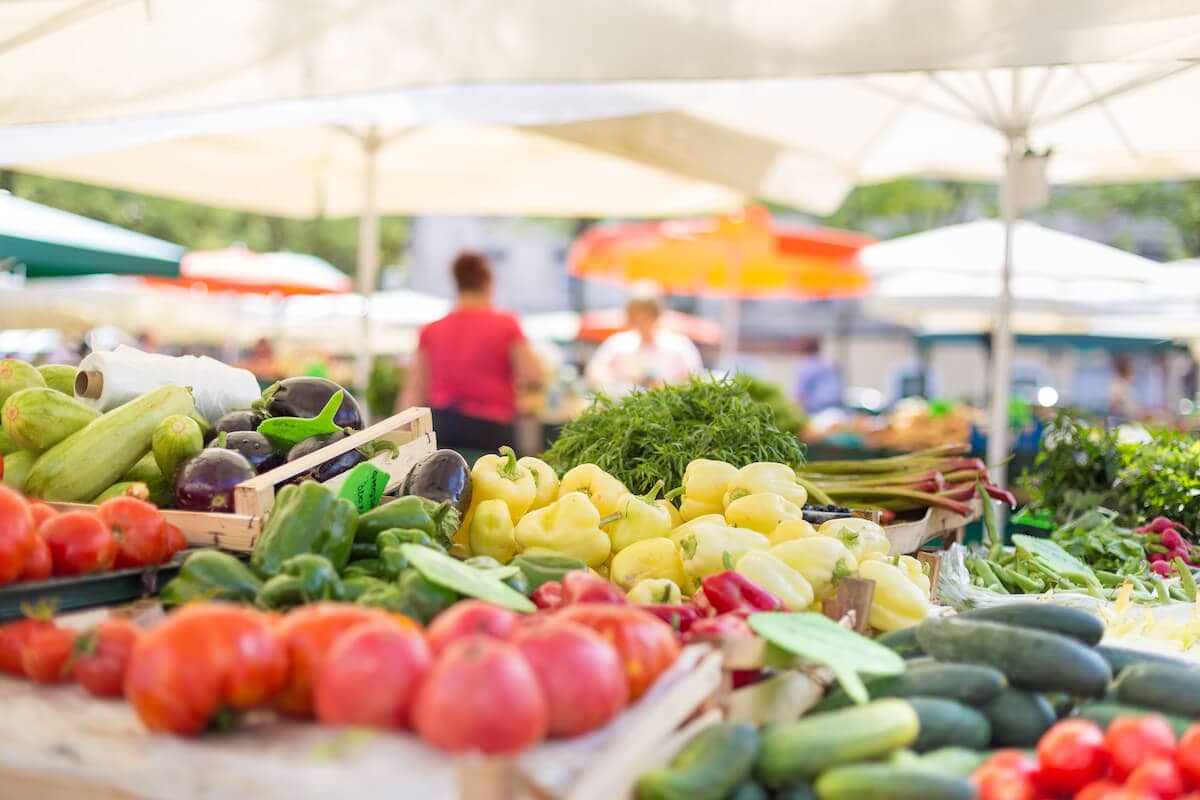 Are you planning a trip to Banff? Have you been before? Let us know if we're missing any of the best things to do in Banff in summer in the comments!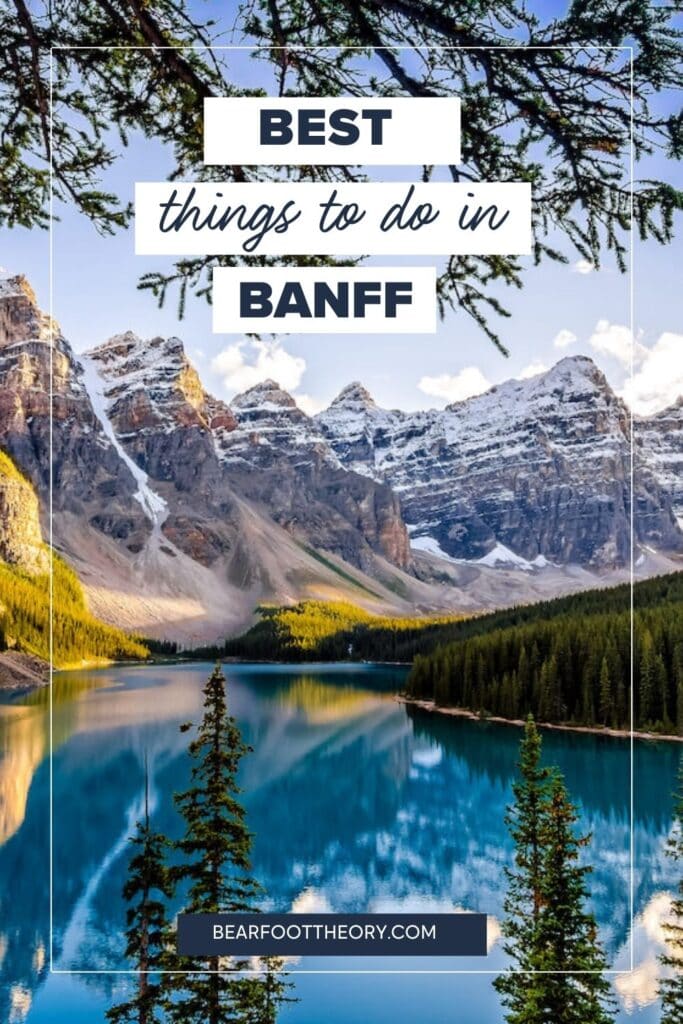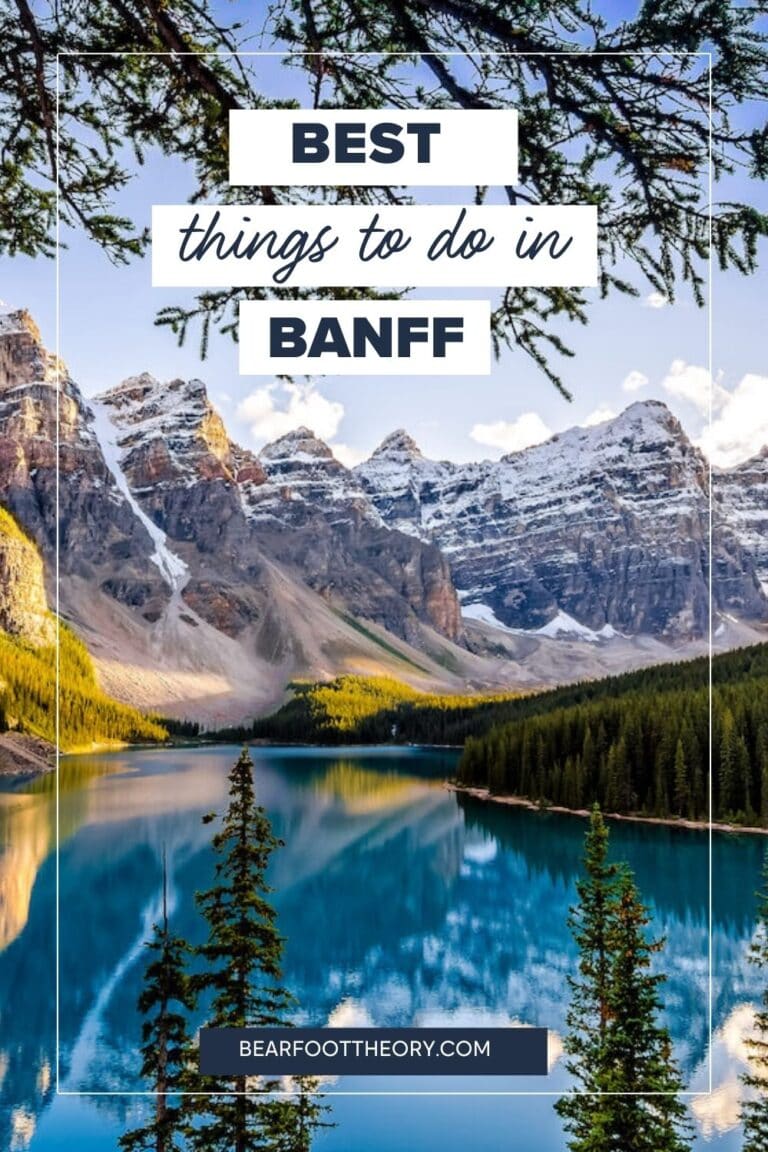 Shop top of the line gear at great prices in the Everest Marketplace and get outside!