A Hong Kong-based company called Able Carry made a big splash on Kickstarter several years ago. As Hong Kong is a massive urban sprawl many of their bags reflect more of a lightweight, EDC build and layout. Their Bio on their official website reads as "we've been on a relentless mission to make the best tools for today's citizens, so they can carry better with gear, in comfort and style." The company also holds its products to three specific goals: Geared for Access, Engineered for Comfort – and finally – Built to Last.
I was granted a review copy of this bag for testing and evaluation, no money was exchanged, but I was able to keep the bag once the review was finished. 
I received the Able Carry DayBreaker DayPack last October and used it for about 3 months. Over the course of those three months, it has been used as an EDC, a work bag, and a hiking bag for shorter outings into the mountains. The bag was not tested on any longer travels or vacations.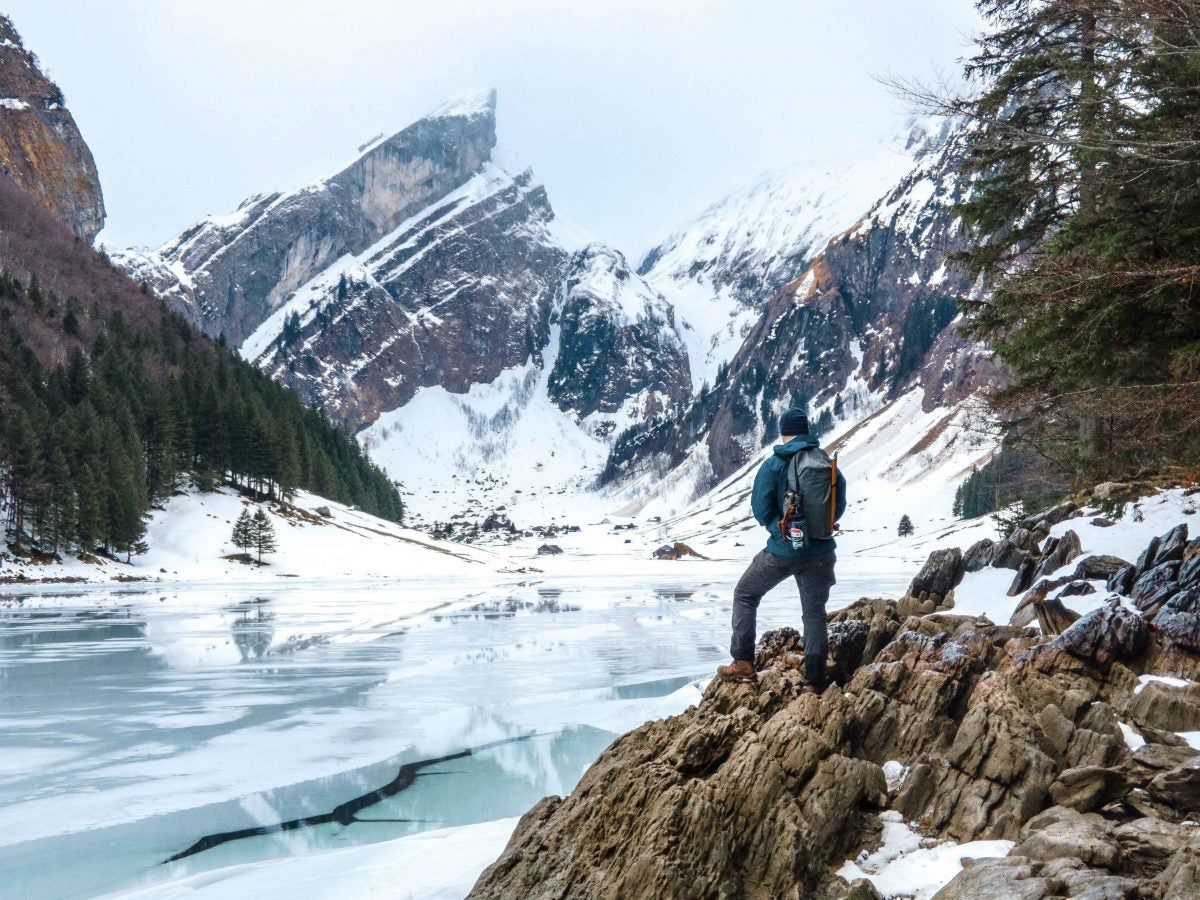 Able Carry DayBreaker DayPack – Specs
Price: $108
Colors: Ripstop Black, Castlerock Grey
Weight: Cordura Ripstop 1.28 Lb | X-Pac 1.23 Lb
Dimensions: Height 19.7″ | Width 10.2″ | Depth 7.5″
Max Recommended Laptop Size: 15.7" x 11" x 1.5"
Capacity: 25L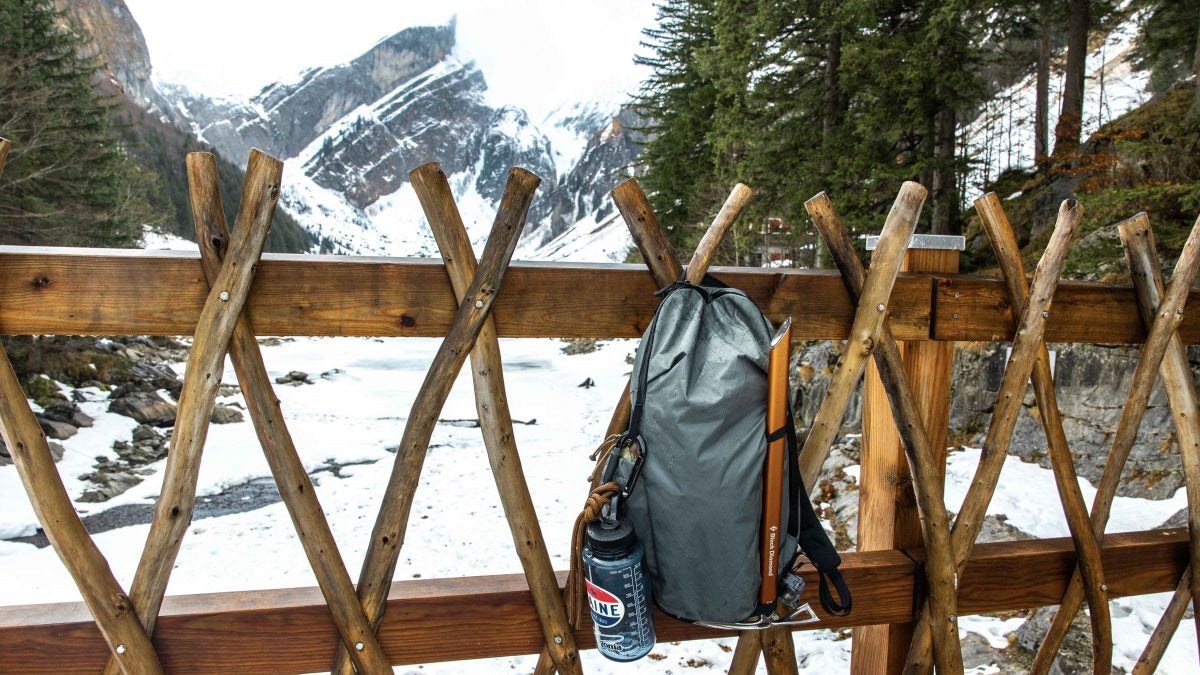 Able Carry DayBreaker DayPack – Quality and Comfort
The version of the Daybreaker I was sent by Able carry was the Castlerock Grey with X-Pac, with what I guess was a VX21 variant. Able carry does not say on their site what the exact version of X-Pac the Daybreaker comes in but most people on the interwebs seem to think it's the VX21. Given the price point that this bag comes in at, I think the quality is very good. Despite the bag being assembled in China, I find it a steal to get an all-USA-made X-Pac bag for just a hair over $100. The Daybreaker is a minimalistic style of bag meaning that it should have All the things you need and nothing you don't. Coming in at an incredibly light 560 grams or (1.23lbs) this bag certainly does take the minimalistic approach quite seriously.
One of the stand-out features of the daybreaker is the patented A-Frame strap system on the bottom of the pack. Able Carry claims that this system allows the bottom of the pack to always keep its shape, while also creating additional anchoring points for smaller items or an easy way to route cables and hoses. While that's a lot to promise from such a small feature, in my opinion, the claims hold true. The bag always kept its shape on the bottom and the straps helped me secure additional items like an ice axe or ropes with relative ease.
While being a shell backpack the Daybreaker breaks away from its lightweight peers by providing a few comfort upgrades. The shoulder straps are padded and wide enough to provide a good amount of support for heavier loads, which the pack can handle despite being minimalist in design. The straps are also padded enough so that you won't feel the strain of a heavy load cutting into your shoulders. I found the straps to be very comfortable for myself and all the outings the Daybreaker accompanied me on. The shoulder straps are attached to the bag via two triangle stitching points. I have to say this is the first time I have ever seen a stitching pattern like this implemented on any backpack. It's both unique and serves as an incredibly strong shape for securing the straps to the pack.
Attached to the shoulder straps is the lightweight sternum strap system. I'm a big fan of this system because it's light and simple and the method of adjustment is strong. The same line of the strap that is on the bottom of the bag creates that A-frame previously mentioned runs up and is the sternum strap. The sternum strap is adjustable via webbing loops and is thus removable. It utilizes plastic hardware to stay wedged in the loop, but they feel pretty robust and are securely affixed. I do not imagine these accidentally falling out compared to other bags that use a similar attachment mechanism.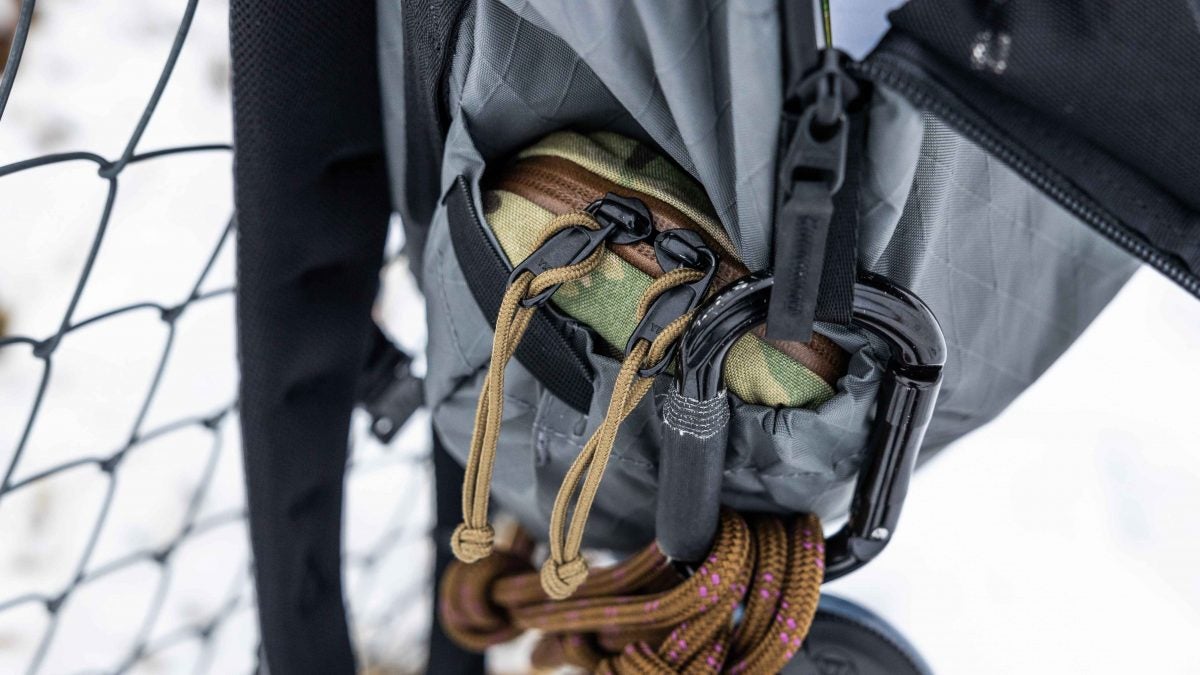 The top of the bag has a grab handle made out of the same strap material used on the rest of the bag. The Handle is fixed to the bag via that same triangle stitching. Nothing really seems to mention here, does what you need from a top grab handle. Also, there are two more grab handles on the sides of the pack. I love when packs have these because sometimes you need to pick up your bag and the top of it is not facing you. Case in point whenever I'm reaching in the back of my car for any of my bags. Zippers are YKK so that's great, and feel good.
Overall the Quality is not top tier but it really can't be at this price point. With that being said, its definitely a very well-thought-out shell with thoughtful touches and high-value materials.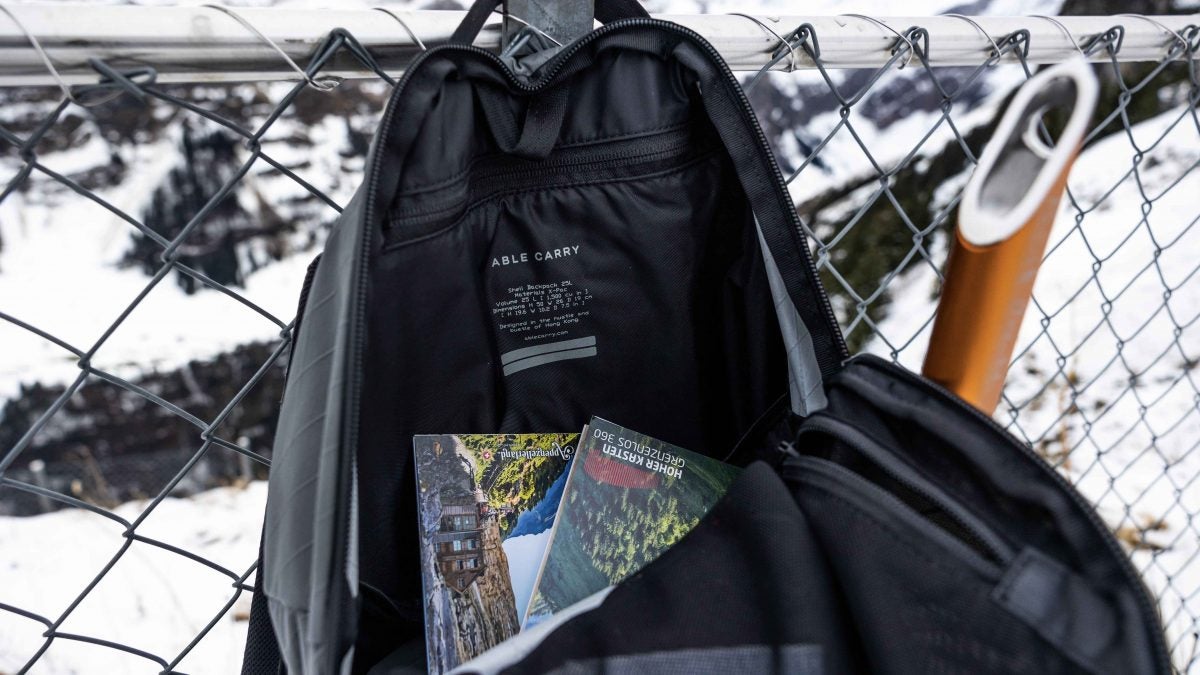 Able Carry DayBreaker DayPack – Organization
As previously mentioned this pack is very minimal, unfortunately, that also means the organization takes a hit in this department. The main compartment of the bag is quite large and will be where you place 95% of your items. The Daybreaker does offer a few unique places for its end user to place smaller or more specific items though.
Inside the main compartment, there is also a very minimal laptop sleeve/hydration bladder compartment. I personally have mixed feelings on this part of the bag. As a bladder retention system, it works as you would expect, with the sleeve having a little bit of expansion capability to accommodate larger bladders.  There is even a small strap to hang your bladder from so it does not sit at the bottom go the sleeve, this is a nice touch. The back of the pack is reinforced with a 5mm thick foam pad that provides good padding while acting as a heat insolation layer so that your own body does not heat up the water in the bladder too quickly. The flip side of this sleeve is that is does not work as great for laptops or tablets.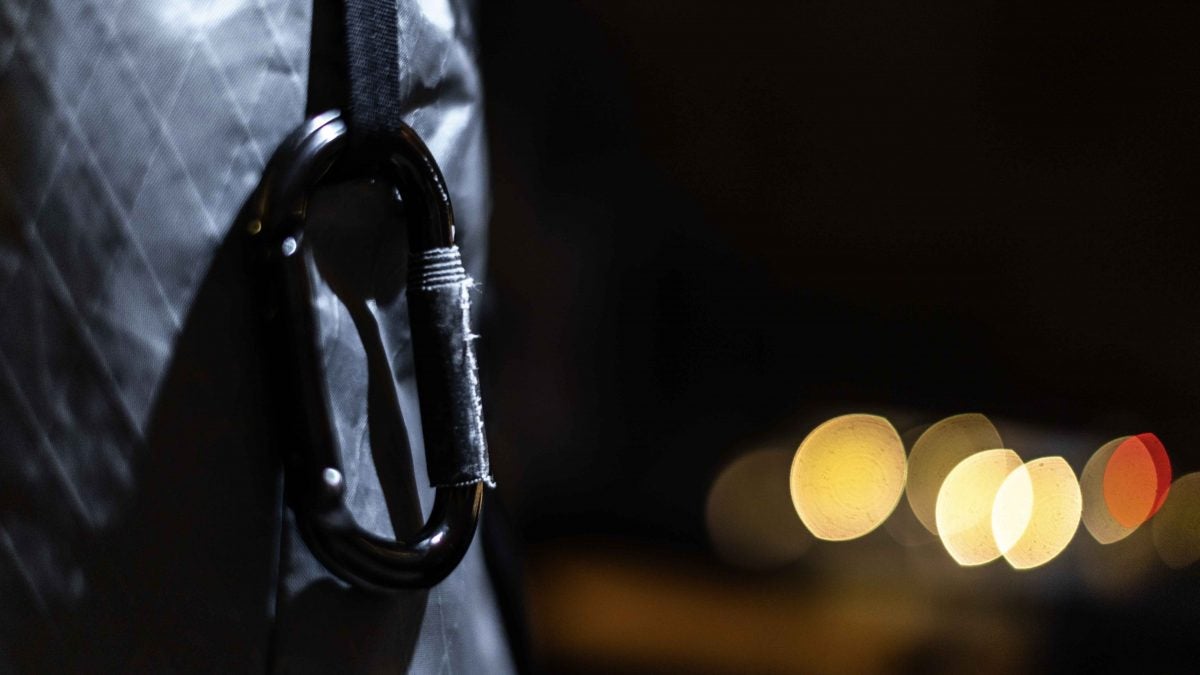 The primary reason o say this is if you just have your laptop in the sleeve and a mostly empty bag, the laptop will sag against the sleeve and thus not be very secure. This sure is then exasperated once you start walking and the laptop begins to bounce against your back like a racketball. If you fill out the bottom of the pack with enough jackets or socks or apple pies you probably would have this issue as the laptop or tablet will be snug against your back but still kind of an issue in my opinion.
The opening of the main compartment is what I would call adequate, you're not getting a full clamshell design here but you can still gain access to most steam in the bag from this zippered opening. On the inside top of the bag is a fairly large mesh pocket. The mesh is high quality and has a bit of a stretch to it to accommodate multiple sets of gloves or a fleece hat. I like the idea of this pocket as it's a great place to put your smaller high-use items. Unfortunately, the zippered opening to this pocket is really small. I would say I have pretty average to smaller-sized hands but I can nearly fit my hand in this pocket. This makes getting something like a set of keys or chapstick a real challenge.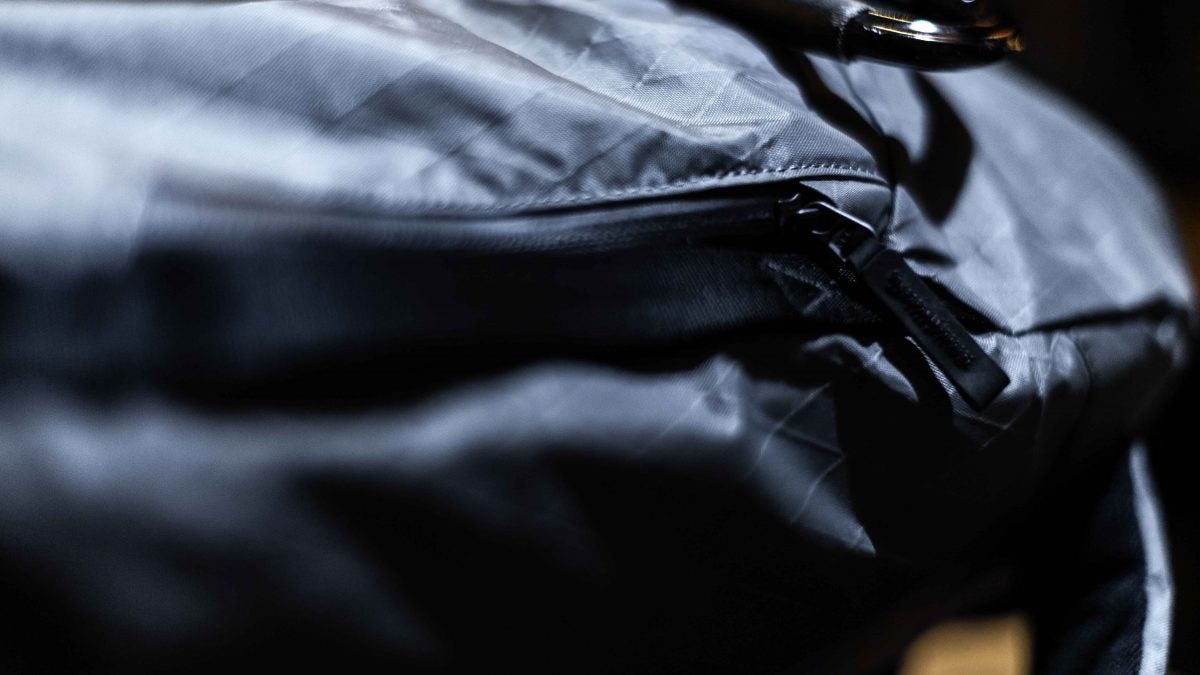 I have the same problem with the side mesh pocket that Able Carry attached a key lanyard to. It's a nice pocket but I can hardly get my items out of it with any semblance of ease. The key lanyard is nice though. In my opinion, a simple fix would be to just make the zippered openings the same length as the pockets. The Daybreaker does have one more pocket and it's a secret one! I'm personally a big fan of hidden or secret pockets on packs, as long as I can remember what I put in them and where they are. The pocket is located inside the zippered section of the pack that holds the aforementioned foam back pad. The pocket is very discrete but also very small but big enough to fit a passport, a set of keys, or your favorite chocolate bar.
And that's it for the internal organization but there are plenty of external loops for attaching additional items like ropes, ice axes, or anything you can hook a carabiner to. Last but certainly not least is the expandable water bottle pocket. The pocket sits snug to the pack when not in use via a bungee band. The pocket will expand to fit a 32 oz Nalgene bottle but it's a very tight fit. I would recommend using a bottle with a smaller diameter and I found my 20 oz Hydroflask to with the pocket pretty well. The pocket also has a laser-cut drain hole in case you manage to spring a leak.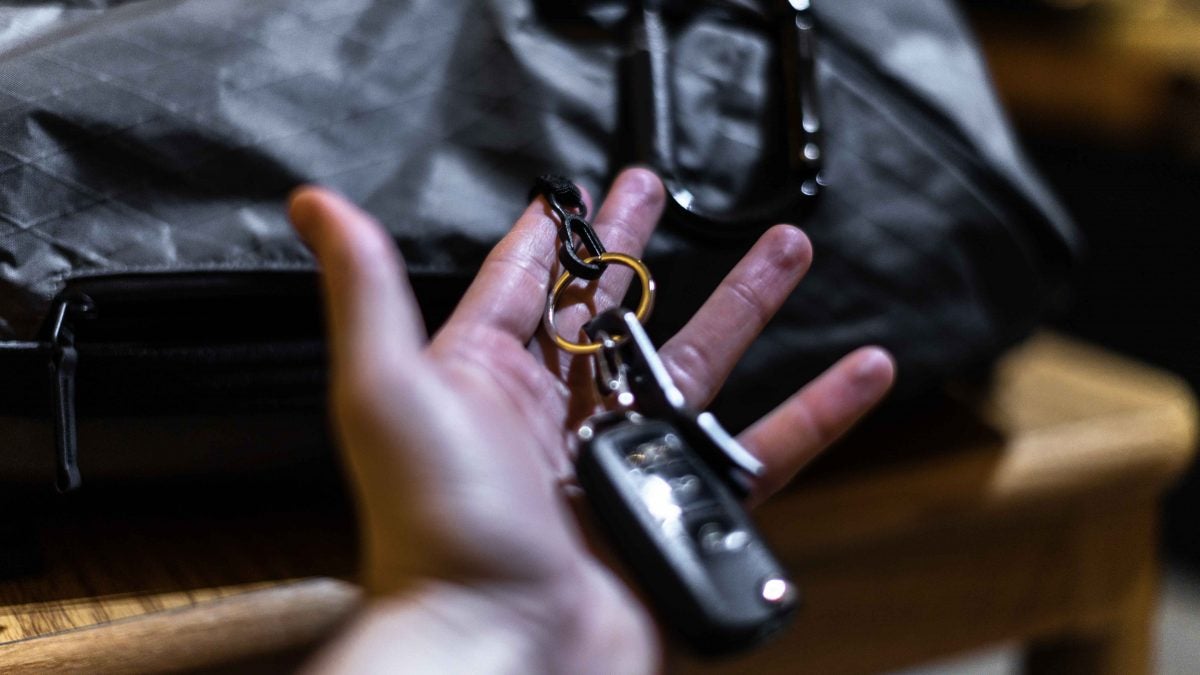 Philosophies of Use
Likes
Price: at $108 the Daybreaker comes in at a very competitive price given the quality of its design and components.
This bag weighs almost nothing for its size, and its impressive how comfortable it still is.
All of the external loops for attaching additional gear is a great touch and one I personally appreciated.
Dislikes
The Laptop-bladder-thing needs to decide what it wants to be. If its not designed for laptops then Able Carry shouldn't market it as one.
Make those damn internal pocket zipper opening larger, not asking a lot here.
Water bottle pocket while well thought out, I wish it was just a little bit larger.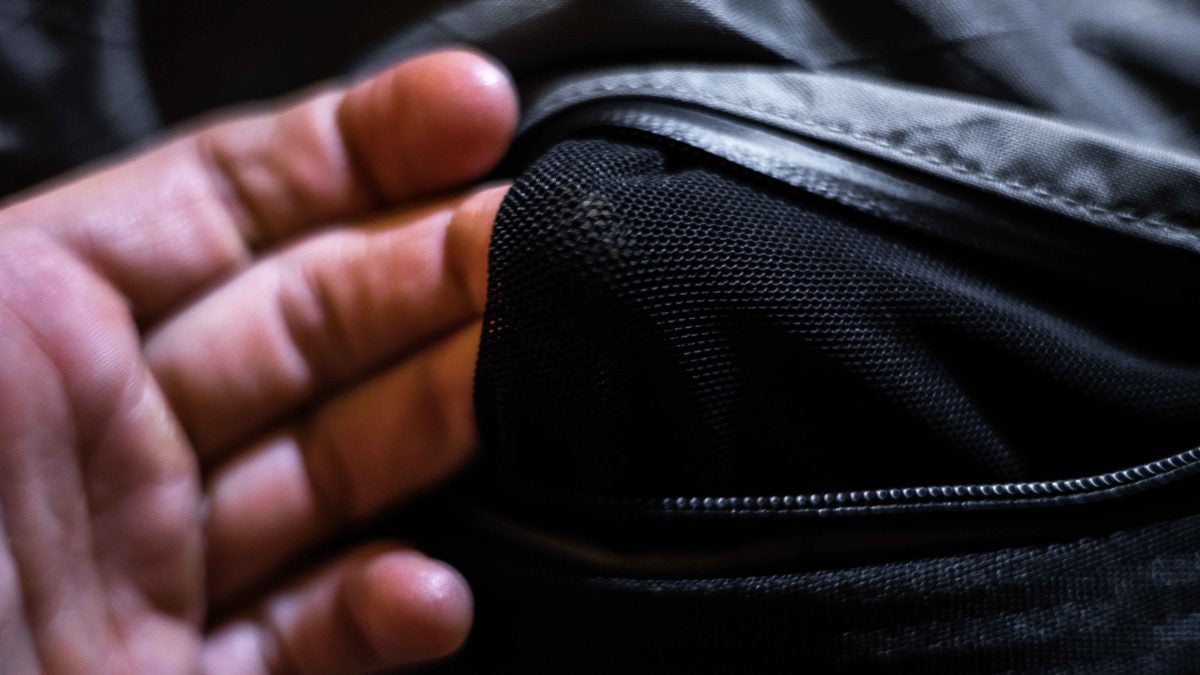 Able Carry DayBreaker DayPack – Wrap up
This backpack comes as a pleasant surprise given my experiences with other backpacks. The design is so simple, and it doesn't try to do too much. The lightweight and versatile designs are winners for me. But there are a few things that are dealbreakers for me and this I will not be EDC-ing this pack from this point forward.