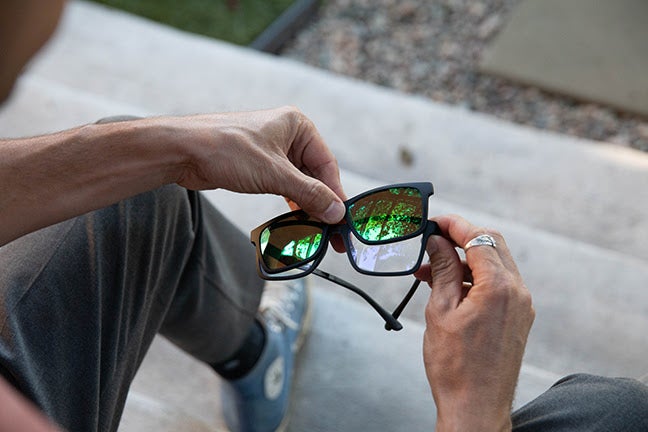 Anyone who wears prescription glasses and likes to go fishing or boating will tell you about the problems that come with polarized sunglasses and trying to figure out how to go about wearing them. You end up with three options; either being blind on the water but have polarized lenses, ugly sub-par clip-on lenses or bulky wrap-around sunglasses from the drug store, or paying for a pricy pair of prescription sunglasses that really only works for one set of conditions. This is where Hobie Eyewear's NEW Duo Collection shades come into play.
These new glasses feature a superior design incorporating magnetic clip-on lenses that can be swapped out easily and quickly. The design of the glasses instantly aligns with your prescription lenses every time. No more staring at the rim of your glasses not mating up nicely to the sunglasses, you can have your full attention on whatever tasks you're doing out in the sun. The lenses provide maximum eye protection from UV rays, while still having high-quality Rx-aided vision, and lens tint choices covering whatever conditions you're out there in.
"Many of our polarized sunglass choices have been called 'game changers,' but our Duo Collection shades are truly life-changing" says Dylan Coates, senior marketing coordinator for Hobie Eyewear. "Simply put, they are the best solution possible for those searching for a single pair of prescription glasses that can instantly be turned into polarized sunglasses of the highest measure."

"It's superior technology that allows the Duo Collection to perform at the ultimate level," explains Hobie Eyewear's senior director for product development, Stephen Vaughan. "These glasses feature magnetic clips made for these specific frames. They are embedded in the upper corners of both the frame and the lens clips. The lenses always align perfectly while ensuring a clean, sharp, stylish look. You can be around someone for hours without them ever knowing you are wearing clip-on lenses."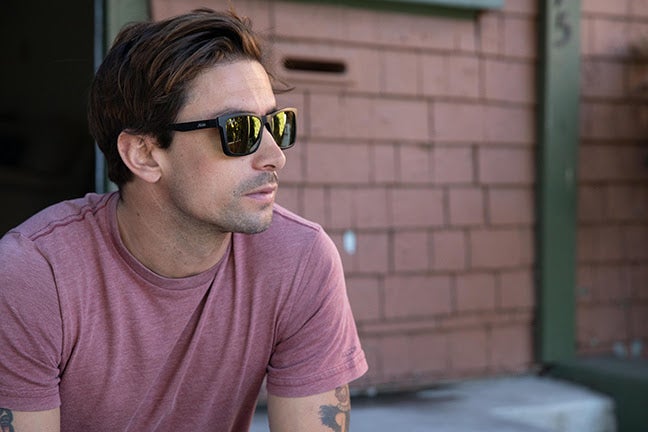 Hobie Eyewear Duo Collection Sunglasses  have lenses available in the following tints; Grey Polarized, Copper Polarized, Grey Polarized w/ Cobalt Blue Mirror, Copper Polarized w/ Sea Green Mirror, and Sightmaster® Plus. All of the lenses are made with high-quality, polycarbonate material. The same material used throughout the Hobie line-up. The Duo Collection includes the frame styles the Lennox, Crescent, and Bells.
"To order a pair of Duo glasses with your prescription, you can either visit our Hobie Eyewear website and fill the job through our online lens partner or you can simply bring the glasses to your eye doctor to install your prescription lenses into the frames." notes Coates. "If you're someone who doesn't require corrective vision, these glasses are also a great option since the base lens is a clear, blue-blocking lens that eliminates harmful blue light from LED screens. This really helps give your eyes a break if you spend time using a computer or other electronic devices. Still, the beauty of these frames is that now you only need to fill a single prescription and then, thanks to the availability of extra lens clips, you can have up to 5 different sunglasses in one. The glasses also come with a hard case that features pockets to store your additional polarized sunglass clips"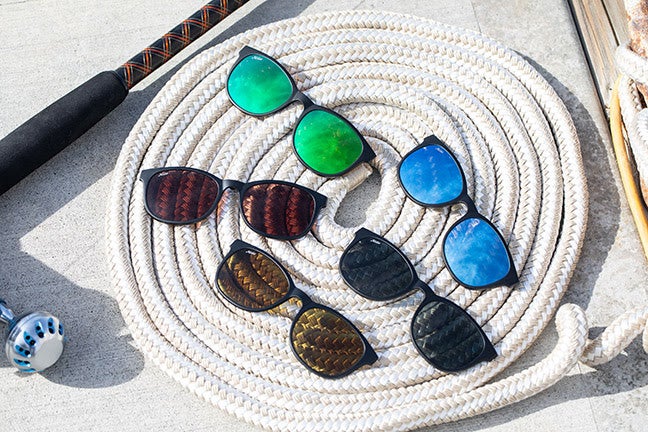 Available now at retail stores and on www.hobieeyewear.com, Hobie Eyewear's Duo Collection glasses come with the frame (blue light blocking base lens) and one polarized sunglass clip for a retail price of $120.00. Additional Polarized sunglasses clips are available for $40.00-$50.00.