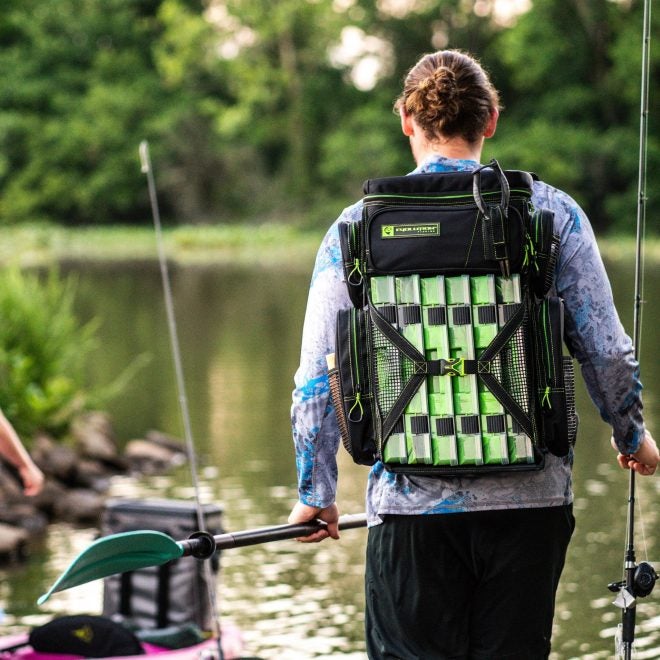 With the weather warming up and the fish starting to bite, its time to get back out on the water and do some fishing. Evolution Outdoors has released their new Drift Series Fishing Backpack. Perfect for the novice fishing the banks of the lake, or loading up with gear and tossing in the boat to run offshore. This new backpack has a lot of useful features that could be a good all-in-one tackle center for someone just starting out this year.
"With the incredible success of our Drift Series Trays and Bags over the last few years, we thought a backpack was a natural addition to the line," said Colt Fadal, Evolution Outdoor's Executive Director of Sales and Marketing. "Creating quick, easy access to trays makes our new Drift Series Backpack not only incredibly unique, but functional and a great option for any type of fishing, whether from the bank or a boat."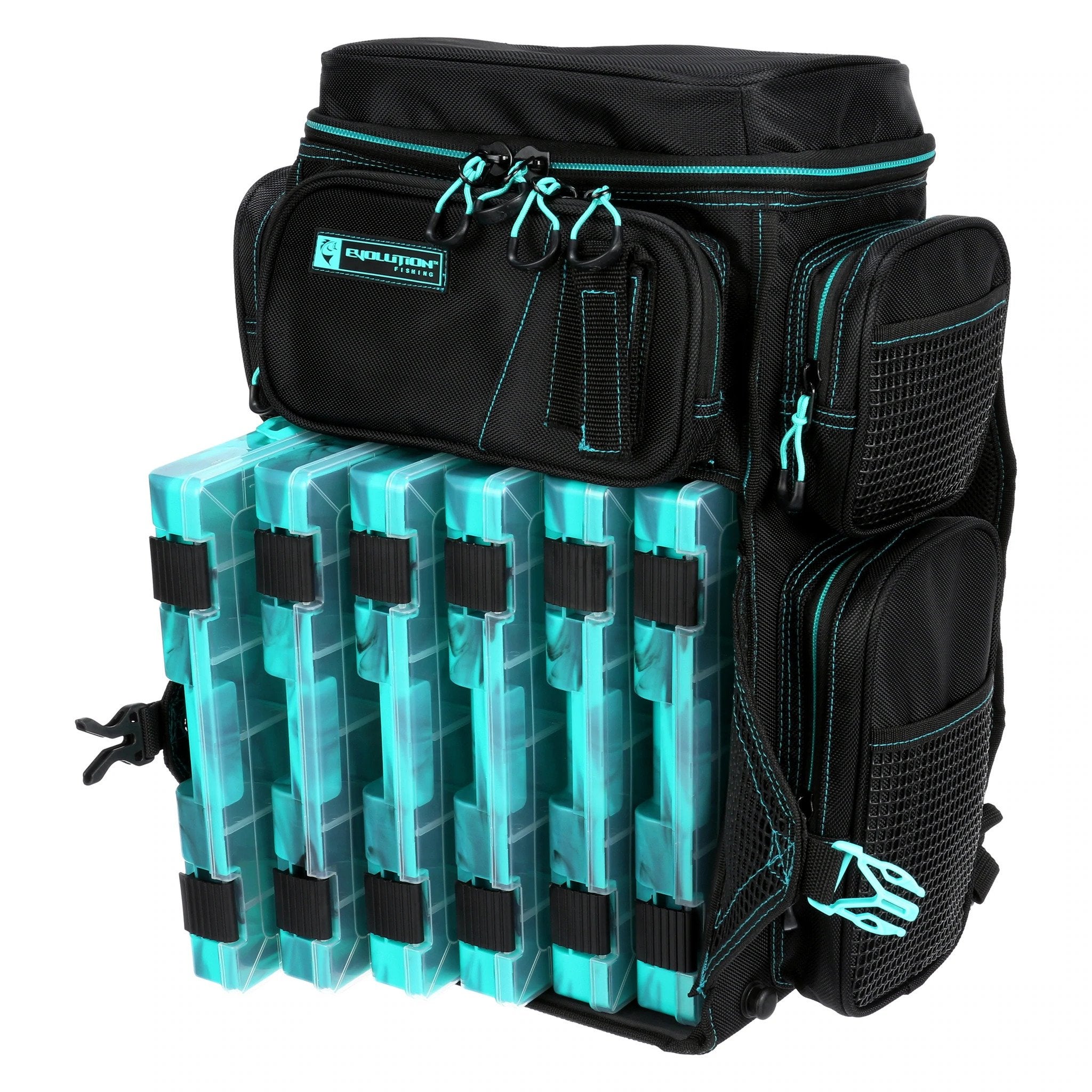 The Drift Series Tackle Backpack is the newest addition to the Evolution Outdoors Drift Series. Made of rugged wear-resistant 1680D fabric, this bag should hold up to abrasive conditions of dirt and sand as well as being rip and tear-resistant. The pack holds up to nine 3600 sized trays: 3 in the top compartment and 6 in the lower open compartment.
Besides the parts for the trays, the pack comes with 5 pockets for accessories. All the pockets come with oversized zipper loops and the smaller pockets have built-in spool linefeeds. Great for either re-spooling reels or storing leader material. The four side pockets have rubberized mesh pouches for even more storage while the front has a dedicated spot for pliers. Beyond all these features the pack comes with the color matching 3600 trays, nonskid dimpled PVC bottom, and a rainfly built-in.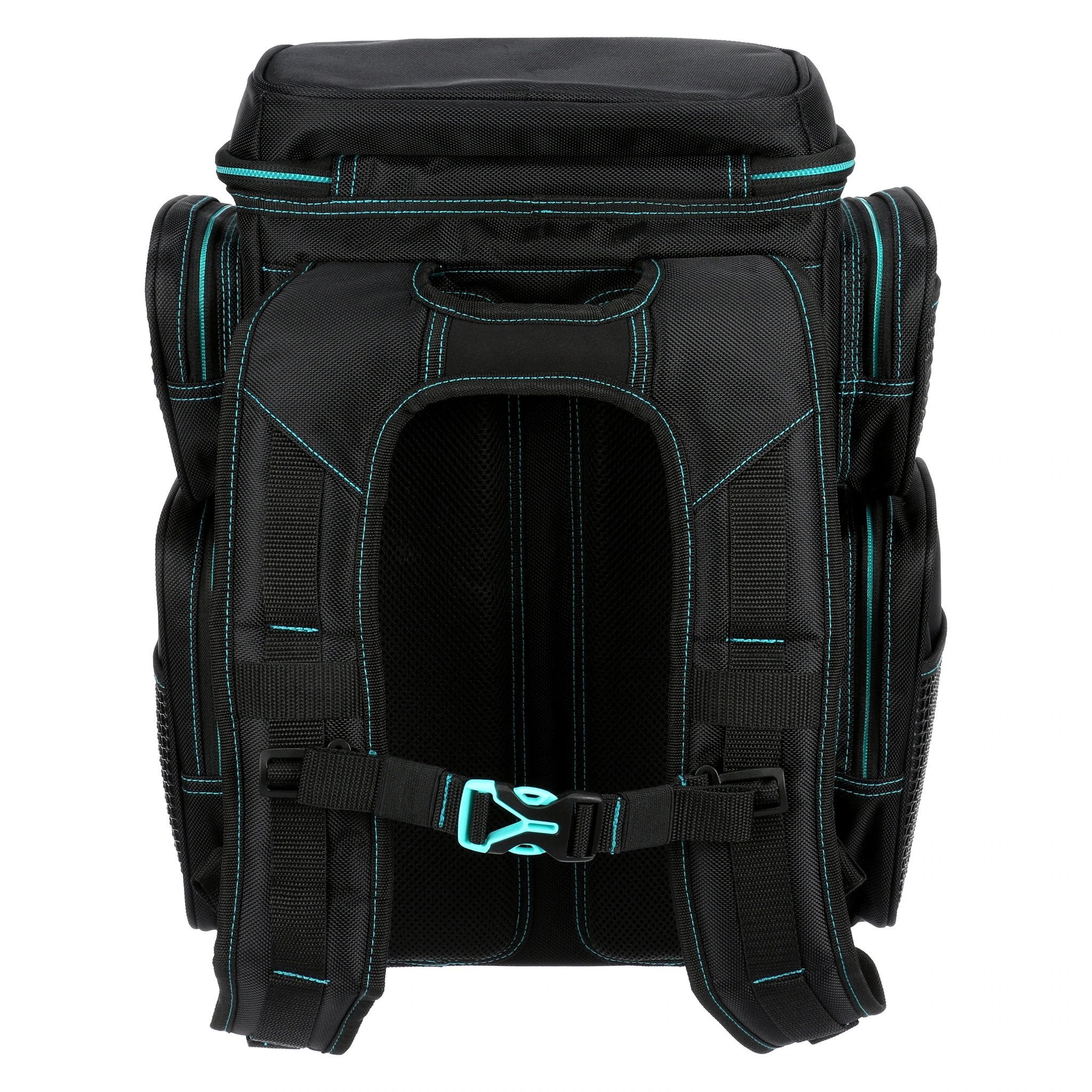 The Drift Series Tackle Backpack Features
Innovative and convenient open access design
Rugged wear-resistant 1680D construction
Largemouth main opening for easy access to all trays
Integrated tie-down Y-Strap and adjustable side-release buckle closure
Rain fly for stormy weather
4 rubberized mesh slip pockets
Non-slip dimpled PVC bottom
Built-in line spool feed inside pocket
Integrated plier holster on front pocket
Adjustable, padded backpack straps with sternum strap
Holds up to 6 trays in the open access compartment and fits 3 more 3600 trays in the top compartment
Includes 6 Drift Series matching color trays
Size: 3600
The Drift Series Tackle Backpack is available in 3 colors: green, blue, and seafoam. All the colors are available and ready to go out at an MSRP of $119.99. Go check out their whole Drift Series of products here. You can also go check out their other products here at evolutionoutdoor.com