When you're shooting in the early morning or in the waning hours of the day, spotting targets can get difficult. The folks over at GATORZ Eyewear know this and that is why they are excited to announce their new Shooting Lens lineup featuring high contrast lenses for both daytime and low-light shooting situations.
New High-Contrast Shooting Lens Lineup from GATORZ Eyewear
SPECIFICATIONS
MILSPEC Ballistic, Lenses Meet MIL PRF 32432A, Clause 4.8.4 Ballistic
Fragmentation Protection
Compliant with ANSI/ISEA Z87.1 2015 Standard
Impact testing to withstand two hits from a .15 caliber projectile between
700-725 feet per second, without cracking, shattering, or dislodging.
Patent Pending
Lenses feature: Anti-fog coating, Hydro-oleophobic (Oil/Grease Repellant), and UV 400 Protection
The new shooting lens lineup will be offered in the four most popular GATORZ billet-aluminum frames including the Magnum, Wraptor, Delta, and Specter. The new polycarbonate lenses not only protect your eyes, but also claim to enhance detail and eliminate glare in bright situations. These Daylight lenses will feature a 20% VLT (Visible Light Transmission) which is suitable for bright sunny days and outdoor ranges where glare is a big concern. Meanwhile, the Low-Light Lens features a 43% VLT and is designed for use at indoor ranges, as well as on overcast days, the evening, or in the early morning when there isn't nearly as much light.
According to the GATORZ website, it seems that these new lenses will add about $30 to the total price of the base model frames that you select. Like all of GATORZ eyewear, these glasses will feature their extremely durable CNC machined aluminum. These aluminum frames also have a little bit of giving to them so that you can have them fit your face more comfortably as opposed to plastic or other metal frames. For more information, you can check out the complete lineup of Shooting-Lenses over at http://GATORZ.com/.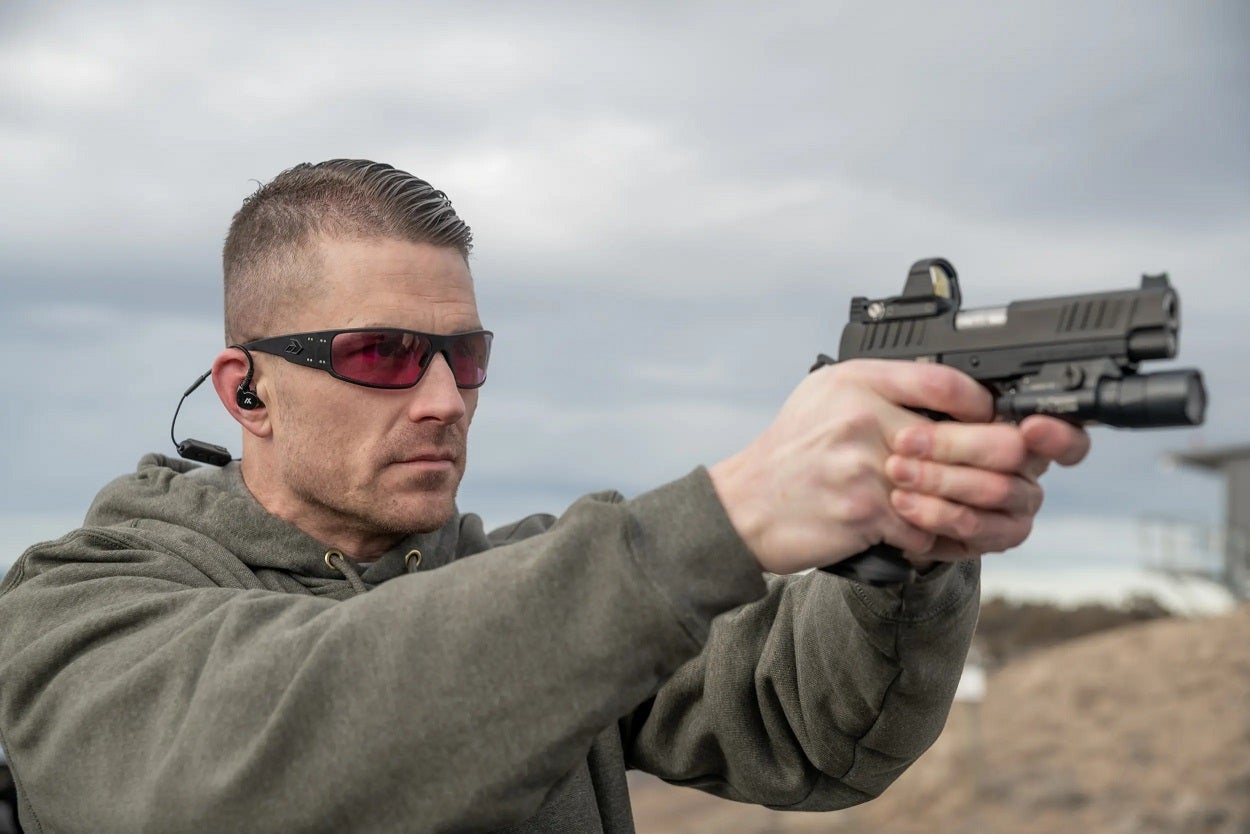 "A special formula using high-quality dyes was developed by GATORZ' team of engineers to create excellent contrast and clarity against different backgrounds and target silhouettes, as well as highlighting a variety of colors. GATORZ' Hydrophobic, Oleophobic and Anti-Fog coatings are applied to give the lenses the ability to repel water, prevent smudges and keep your view sharp and clear."