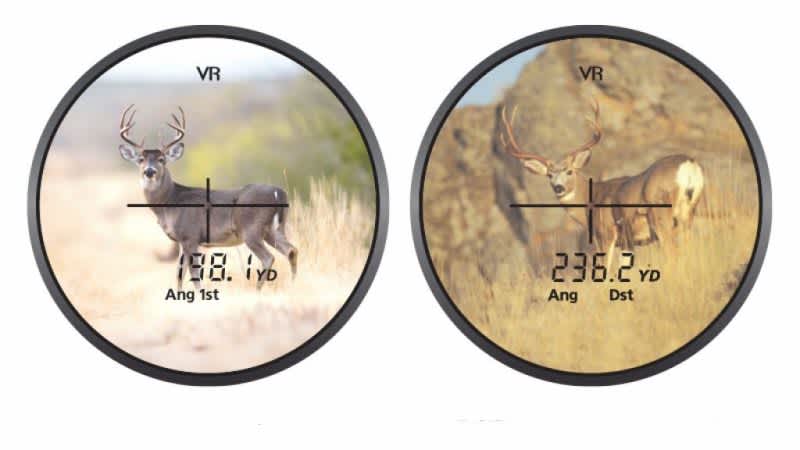 +
–
Table of Contents

What is the difference between ranging on a reflective target versus a deer?
Laser range finders will often have two or maybe even three sets of numbers for their ranging capabilities. This is because lasers can become scattered or absorbed by the target and won't make it back to the rangefinder in order for the computer to calculate the distance. Generally, your highest value will be on reflective targets like dedicated reflective targets or steel targets. Trees and Deer will often be included in the same category but you'll often find that the ranging capabilities are cut almost in half or more when you're ranging on those types of targets.
Can hunting laser rangefinders damage my eyes?
Laser rangefinders most commonly fall into either Class 2 or Class 1 of the four total categories used to divide laser emitting devices. Class 1 and Class 2 laser devices are considered relatively eye-safe but should you probably avoid any exposure whatsoever to these types of lasers. If you're lucky and you've found yourself a military-grade laser rangefinder, it's probably best not to look into the emitter when it's on as military-grade laser rangefinders can far exceed the power levels found in commercial laser range finders like the ones on this list.
Can't I just buy a cheaper disc golf or golfing laser range finder to hunt with?
Technically yes, The principles that make Golfing laser range finders wor are the same as any other rangefinder, however, you may find golfing or disc golf laser rangefinders limited on features like ranging distance, angle compensation, or even some more niche features like ballistic and shot placement information. One important feature that hunting laser range finders has that golf rangefinders do not have is their Distant Target Priority or Close Target Priority modes. This small feature will allow you to more accurately range targets through tall grass and other small obstacles that might interfere with the laser.
We are committed to finding, researching, and recommending the best products. We earn commissions from purchases you make using the retail links in our product reviews. Learn more about how this works.