In a world filled with screens and technology, there's an incredible joy in getting kids outdoors and active. Biking with kids isn't just a fun way to spend time together; it's a gateway to a world of adventure, health, and memorable bonding experiences. Below in this article, we'll explore the numerous benefits of biking with kids, from enhancing their physical well-being to creating lasting family connections. We'll also stress the importance of safety and preparedness, ensuring every biking expedition becomes a safe and enjoyable outdoor escapade for you and your little adventurers. Learning how to ride a bike was a monumental milestone for many of us. Watching our children learn is a cherished moment.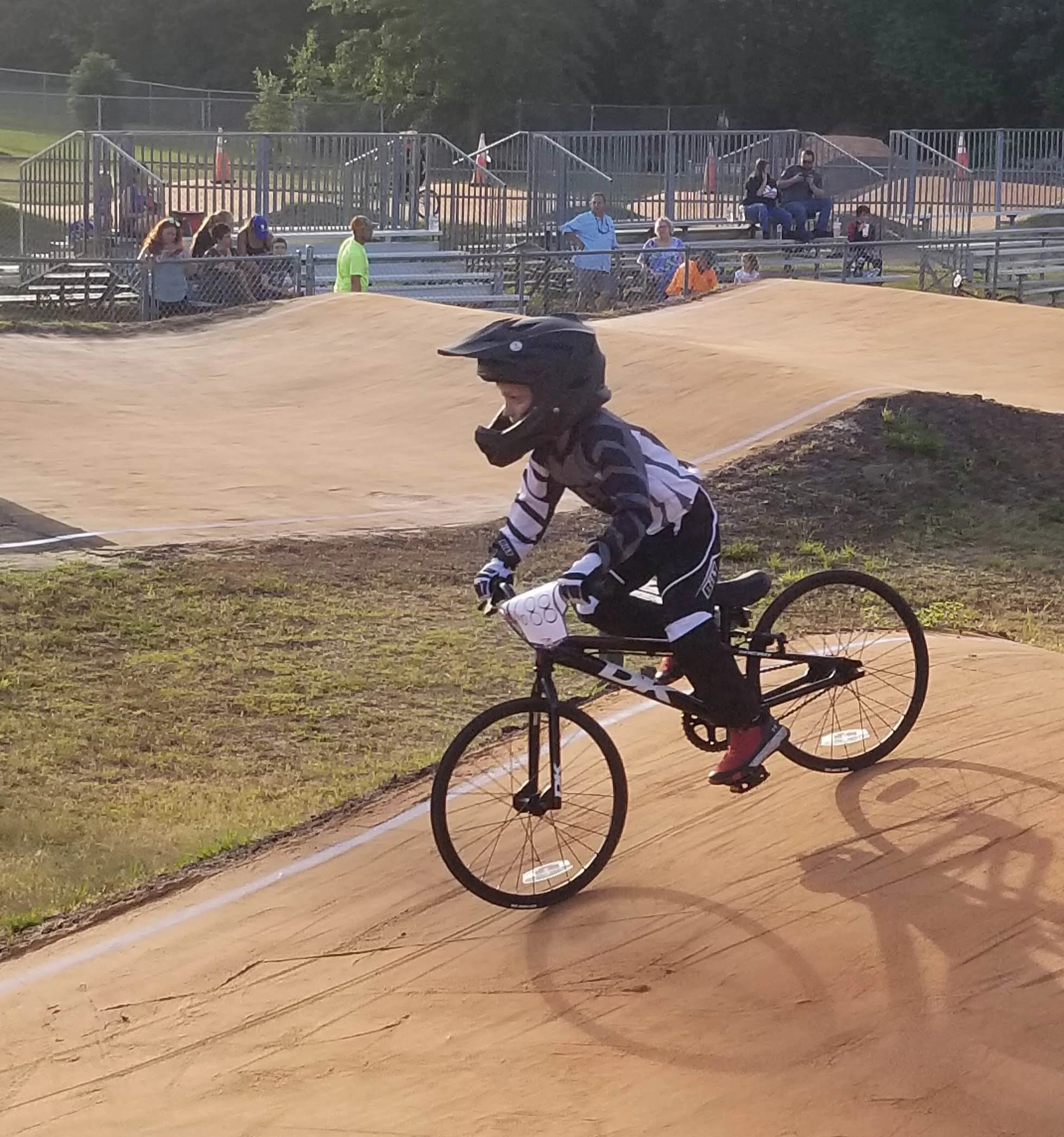 Preparing for the Ride
Selecting the perfect bike for your child is the first step in ensuring a safe and enjoyable biking experience. It's crucial to find a bike that's not only the proper size but also suitable for their age and skill level. By choosing a bike that fits them comfortably and is designed for their specific needs, you set the stage for a secure and confidence-building ride. Striking a balance between safety and allowing room for growth is key, as a slightly larger bike may provide room to grow while still being manageable for the present.
We start our toddlers with balance bikes. These bikes have no pedals and are designed to help kids learn to balance on a bike frame first. We even had our daughter race her strider bike in local BMX races. It was such a fun way to compete and increase her skills at the same time.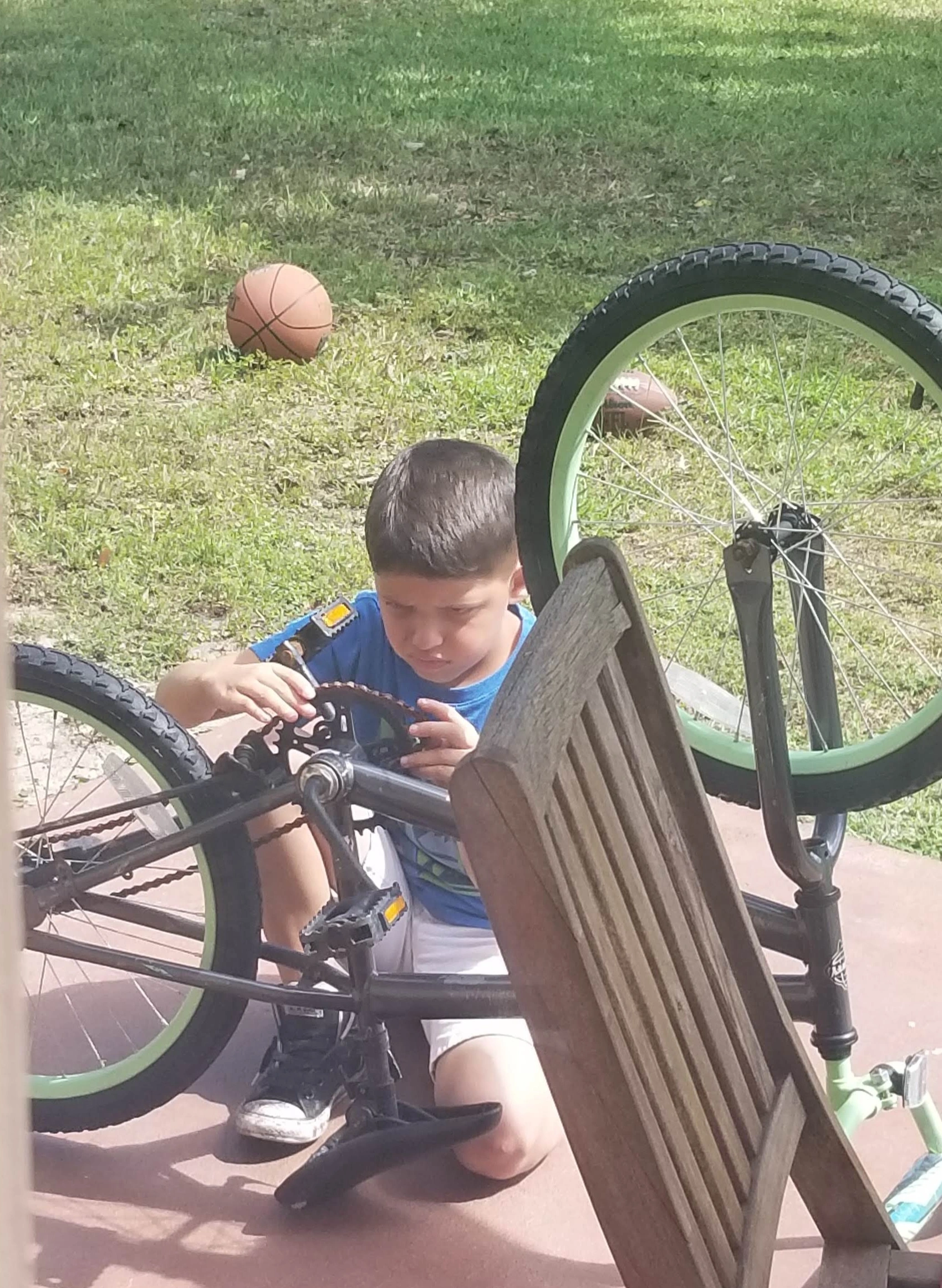 Ensuring your child's safety while biking involves more than just picking the right bike. Adequate safety gear is essential to protect them in case of falls or accidents. Safety equipment such as helmets, knee and elbow pads, and gloves should be used. These items play a crucial role in minimizing the risk of injuries. Proper fitting and adjustment of safety gear is equally important, as ill-fitting gear may not provide the necessary protection.
Keeping your family bikes in top-notch condition is vital to a safe and enjoyable biking experience. Regular maintenance ensures that the bikes perform at their best and minimizes the risk of unexpected breakdowns during rides. Basic bike maintenance tasks include everything from cleaning and lubricating to checking tire pressure and brakes. It is always worth the time to check tire pressure before any outdoor adventure. Keeping a tire hand pump in your maintenance kit is good to have on the go. Additionally, we highlight the importance of teaching basic bike maintenance skills to our kids as well. By involving them in the upkeep of their bikes, you not only impart valuable knowledge but also encourage a sense of responsibility and independence. These skills will not only keep the bikes in great shape but also instill a sense of pride in your young riders.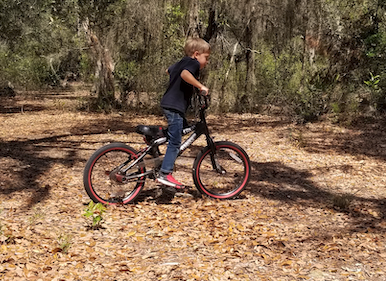 Planning the Adventure
Selecting the correct route is crucial for a successful biking adventure with your kids. In this section, we'll delve into the art of choosing kid-friendly routes. This involves identifying bike trails and paths that are not only safe but also tailored to your children's skill levels. We'll consider factors like distance, ensuring it's manageable for young riders, the terrain, which should be gentle and not overly challenging, and accessibility so that the starting and ending points are convenient and family-friendly. Our aim is to make sure that the chosen route sets the stage for a memorable and stress-free biking experience for both you and your little adventurers. Remember, this does not have to always be a big planned trip. It is easy to just stroll the neighborhood or local park trail.
Proper preparation ensures a smooth and enjoyable biking adventure with your kids. Your biking journey does not have to turn into a Pinterest board, but there are a few things you should bring along. Essential items include stuff like water to stay hydrated, snacks to keep energy levels up, sunscreen to protect from the sun's rays, a first-aid kit for minor injuries, and a small tool kit for quick repairs. Teaching your kids about the importance of being prepared is not only a valuable life skill but also a way to instill a sense of responsibility and self-sufficiency in them. So, let's pack up and get ready for a biking adventure filled with fun and learning!
On the Trail
Safety is paramount when biking with kids. It takes a bit of time, but teaching biking safety rules and tips that are tailored to young riders is essential. Cover everything from basic safety guidelines to teaching your kids how to signal, share the trail with others, and obey traffic signs. These rules ensure that every biking adventure is not only fun but also secure, allowing your children to enjoy the ride with confidence.
Riding as a group brings an extra layer of enjoyment to family biking adventures. Instruct them on how to ride as a group while maintaining proper spacing between riders. Stress the importance of communication and teamwork among family members, making every biking journey a harmonious, accident-free, and enjoyable shared experience.
Biking adventures are not just about the ride; they're an opportunity for discovery and learning. I suggest you take time for stops along the route, such as opportunities for nature observations, historical sites, or inviting picnicking spots. These stops will keep your kids engaged, give them a break, and get them excited while making the journey more educational and memorable. We often take the bike to the wildlife refuge and ride.
After an exciting biking adventure, it's essential to take a moment to reflect with your kids. Explore the importance of encouraging children to remember and share their experiences and the lessons they've learned during the journey. Discuss memorable moments, challenges overcome, and the significance of these experiences. By engaging in meaningful conversations, you'll not only bond with your children but also help them process and appreciate the adventure they've had.
Post-Ride Bike Maintenance
The adventure doesn't end when the ride is over. Post-ride bike maintenance is key to ensuring your family's bikes stay in excellent condition. What makes this maintenance process even more special is engaging your kids in taking care of their bikes. Teach them how to read a tire pressure gauge, how to air up a tire, or how to lubricate the chain. Educating them on how to care for their equipment fosters a sense of responsibility and independence while extending the adventure's learning experience beyond the trail. Wrap up the biking journey by nurturing these valuable life skills and keeping those wheels rolling smoothly for many more adventures to come!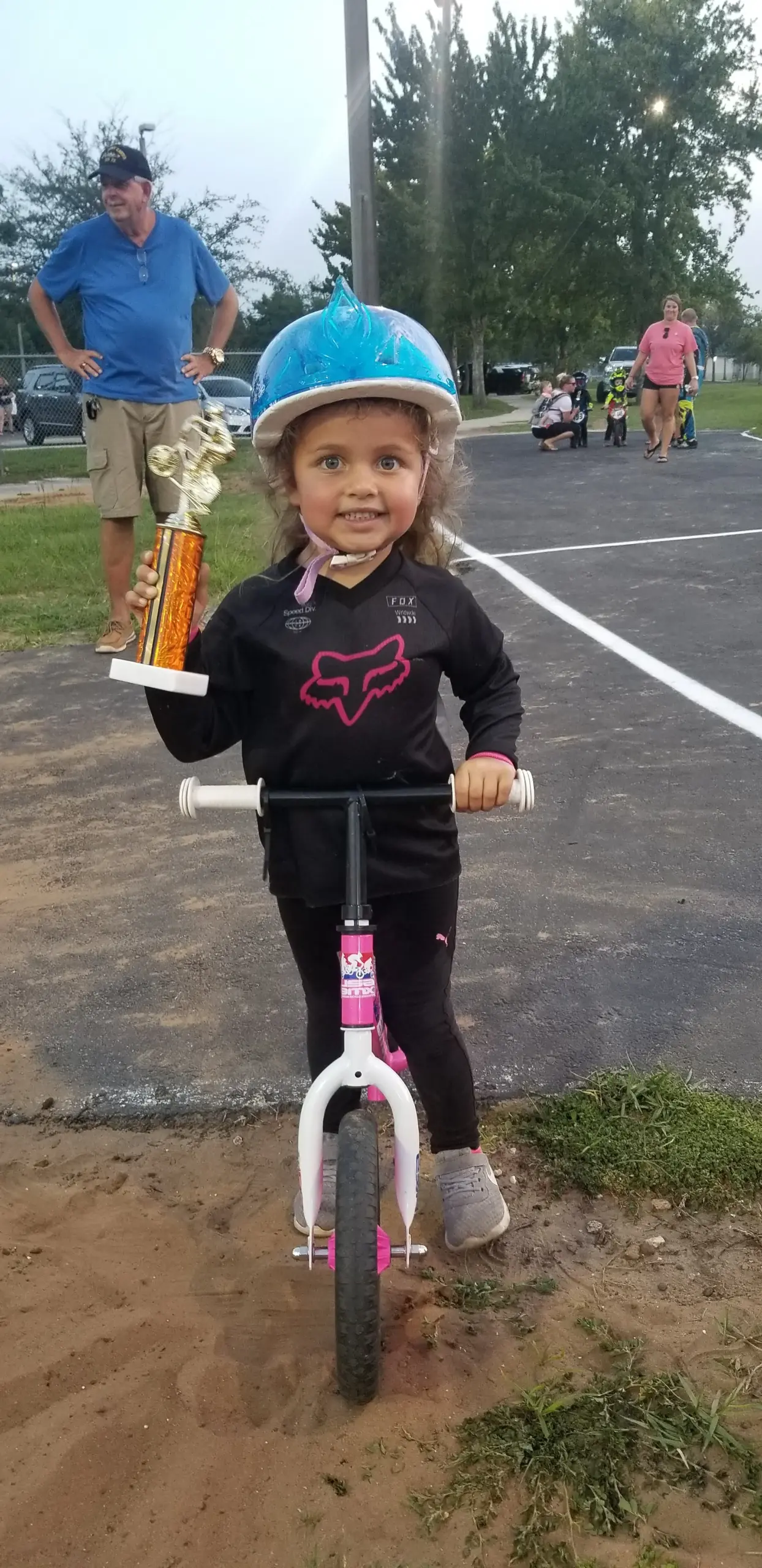 Biking with kids is not just an outdoor activity; it's a gateway to a world of exploration, health, and cherished family moments. The joys of these biking adventures, as well as the lessons learned along the way, can instill in children a lifelong love for cycling and a deep connection to the great outdoors. Remember, safety and fun should always be at the heart of every biking adventure, ensuring that every outing is a memorable and secure exploration of the world on two wheels. So, grab those helmets, hop on your bikes, and embark on an adventure that will create lasting memories and a passion for cycling that will endure for generations.