There are certain times in our lives that really make us reflect on the past, and usually the future as well. These catalysts can be different for everyone, and sometimes they are completely arbitrary…a memory that causes us to think about how things were, or what could have been.
A conversation with someone that makes us think about certain choices we've made and possibly even evaluate the outcomes of those choices. And some of these times are more universal, specifically certain birthdays. In the end, it usually comes with a sense of what is truly a priority – what really matters.
Planning A Trip
This spring a friend and I worked on planning a trip to get together and do some fishing, it had been way too long. We met years ago guiding in Alaska but much had changed since then. There were a lot of moving parts, and a lot of pieces to the puzzle that needed to come together. The original plan was to meet in Seattle and continue on to my place in Alaska. I would be traveling back from Colorado and he would be coming from the east coast.
We have great mutual friends in Seattle and wanted to spend some time seeing them before continuing on to Alaska, which of course then turned into a little trip to Washington then Alaska. Well, logistically it wasn't feasible to do it all (something about jobs not being too happy when you are gone for long periods of time) so the Alaska leg was cut and we fully committed to a longer stay in Washington.
The Plan: To Visit New Areas
Although the plans had been fluid and ever evolving, the main goal stayed the same. To visit some new areas, get out on the water and do some fishing, and spend quality time with good friends. These goals and the dates weren't arbitrary, they happened to coincide with a milestone birthday.
One associated with hills and that many people have a hard time believing they're on the other side of. It was this symbolic date that spurred the entire thing…and although the goals mentioned earlier were important, they all took a back seat to – or maybe more accurately would be enhanced by – being able to disconnect for a bit.
To remove all the noise, distraction, and business of every day life. Sometimes it can feel impossible to escape in this current world of constant availability and connectivity. People expect you to be reachable at all times, and definitely within 24 hours. Exactly what we wanted to get away from for a few days, a priority gleaned from some reflection about this upcoming date.

The Trip
So we decided to head out to the Olympic Peninsula, away from the city and everything it represents. Both of us flew into Seattle where we were picked up by our friends and started the final preparation for the upcoming long weekend. Rods, reels, food, and camping gear were loaded into the truck and boat so we could leave early the next morning.
It was a long drive from Seattle, but as soon as we turned off the major highway you could almost feel a tangible layer of stress lift. Now it was time to eat some gas station snacks, crack some jokes, catch up on stories long overdue, forgetting about the world we had just left behind.
It was a beautiful day, helping to make the drive along the coast even more impressive. We stopped a few times to walk the beaches, finding some interesting items, the highlight being a dolphin skull. A few hours later we pulled into our campsite at Neah Bay.
The Campfire
The tents went up and the chairs were placed around the fire ring, ready to serve as our temporary home for the next few days. The tides were right and we were excited, so we decided to launch the boat to catch the last couple hours of fishing. It turned out to be a great decision and in a short amount of time we had a ling cod on board.
There was still some light after we got back to camp and we decided to take a quick walk over to the beach nearby. It was perfect. Calm, comfortable, uncrowded, and phenomenal light. As the sun set, we started a fire and grilled some brats…a camping staple.
With full bellies and a sense of contentment we enjoyed one of the greatest pleasures of camping. Sitting around the fire, listening to the crackle and pops while having genuine conversations with the people you are with. One of the least talked about but biggest benefits of a campfire is how it keeps people off their phones.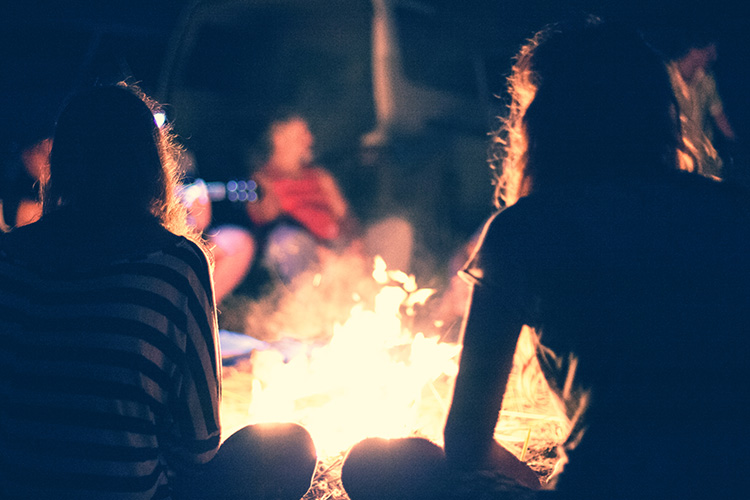 Nobody makes or takes phone calls around the fire, people don't sit and scroll on their social medias when seated in front of a fire. Watching the flames dance and throw light is mesmerizing, and it helps keep everyone around it present and engaged, even if they might drift off into a bit of a daydream sometimes. Some of the best conversations happen around campfires, it's a special experience.
Eventually the fire faded, the night had to come to an end. We had a 4:30am wakeup and those alarms would be coming all too soon. Before the sun was up, groggy and moving slowly, we got the boat in the water  – which was good because the tide was dropping and our timing was already pushing the limits (the ramp isn't kind to launching in low water).
Start With Some Fishing
Instead of starting with bottom fishing we tried our luck for Chinook salmon. Reports were that it had been slow, but some nice fish were still being caught. Unfortunately, it wasn't in the cards for us. Admittedly, because of the fast success bottom fishing the night before, our patience ran thin and we switched back to what had worked the day before.
We quickly had bottom fish on, starting with rockfish and then some ling cod, which helped ease any doubt about giving up too early on the Chinook. After the common catches, someone hooked what felt like a big fish upping the excitement even more. As it got closer to the net our friend from Seattle identified it as a Cabezon…which is a large sculpin and, in my opinion, is absolutely hideous.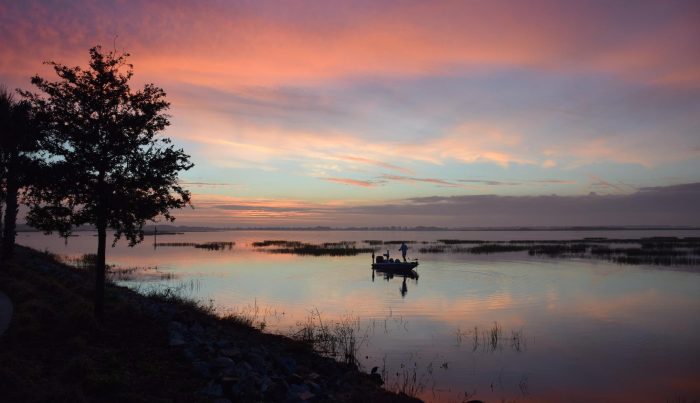 Rumor is they can be good to eat, but after a brush with death this one was returned to the water unharmed. The day went by quickly, the way that special ones do, and soon it was time to head in to clean our catch.
After pulling the boat out of the water we still had some light so we made the short drive to the Cape Flattery trailhead. This is an easy out and back hike that takes you to the furthest northwest tip of the contiguous United States. The views are spectacular, looking down on the open ocean crashing into large rock formations and cliffs. It was crowded, but worth the visit.
Dinner Is Served
That night we were able to enjoy the bounty from earlier. Ling cod tacos were the main course with some homemade ceviche to compliment. It was all delicious, and fresh. It's hard to beat cooking at your campsite using ingredients you harvested that day.
Following dinner was another walk on the beach and another fire. This fire didn't last quite as long as the first, we were tired and had another early morning coming up.
More Fishing
The next day started similar to the first, and once again we decided to try for Chinook first. This time the tactic of choice was trolling. We tried several different styles, depths, and bait – but no luck (well, for Chinook anyway…we did catch a couple ling cod near the bottom). The sun was out and it was a farily calm day so we ventured out of the strait where we had spent all our time so far and into the open ocean.
We were looking back at Cape Flattery, the same place we had just hiked There was some swell, but seeing the coast line from a different point of view made it all worthwhile. We did some jigging and caught some more rockfish but spent more time watching all of the sea lions hauled out on a nearby rock. The swell, combined with the fact that our motor shut off while out there (don't worry, it started right back up) encouraged us to make our way back inside the strait.
Here we did some more jigging without much success…and then the fog rolled in. I mean thick fog, where visibility was limited to 50 yards or less. That can be pretty eerie, and in an area with a lot of other boats it can also be very scary. We had radar, which meant we could see others – but you never know if they can see you. We took it as a sign to (slowly) head back to the dock and call it a day.
The Drive Back
Even though the fishing was slower there was no shortage of stories or excitement. This marked our last day, and after some rest back at camp we started the drive back to Seattle. Back to the city and back to being constantly connected.
Overall, it was exactly what my friend, and really all of us, wanted. To get away, have some good times, and make some memories that we can recall the next time we get together. This simple request made me think a lot about how we experience these moments.
And mostly how we can be so distant even if we're physically present. Deciding to put the phones away, or turn them to airplane mode, or go somewhere without service at all can completely change our connections. Not just to the area but also to the people we are there with. And usually, those are the people that mean the most and don't see as often as you would like.

In Closing
We all need can improve in this area. Not mindlessly reaching for our phones to check email, or instagram, or some text message that can absolutely wait until later. And let's make sure to understand that it isn't just you who is impacted when you're on your phone, it's also the people you are around.
We've all had that experience when you're telling a story and someone is on their phone, at worst it makes you feel like they don't care or aren't listening, and at best it changes the emotion and enthusiasm you finish a story with. And telling those stories or jokes or being in a conversation are the moments that truly last.
So next time you're fortunate enough to be outside doing the things you love with the people who matter, make the choice to be fully present, and don't let your phone take you away.