Are You Up for the Task?
Turkey hunting with a crossbow increases the difficulty of the hunt. Any turkey hunter who has put down their shotgun to start hunting wild turkeys with a bow knows the challenges of the change. Although turkey-hunting basics are still the rule, there are some archery tactics you must learn to be successful. With the birds' dynamite hearing and excellent eyesight, bowhunting for these birds is tough but not impossible.
At one time, killing a turkey with archery equipment was unheard of. But now, more turkey hunters are adding archery to their list of hunting options each year. Because of better equipment, experienced, skillful hunters take two or more birds annually with their bow — the key when bowhunting is to stop thinking like a gun hunter.
Archery Shot Placement
Bowhunters' biggest mistake is hitting the turkey too low or too far back. It will be tough for even an experienced turkey hunter to find a bird that has been shot in this part of its body because it may not be an immediate lethal shot, and the turkey will run. Often, these shots produce a poor blood trail making the bird challenging to track.
A turkey's heart and lung areas are no bigger than a man's fist. That is not a big target to hit, especially if you are accustomed to shooting at the vitals of a mature whitetail deer and not a smaller bird. Turkeys that are strutting appear to be larger than they are. What you see on a strutting turkey is mostly air and feathers. There is very little actual body under all that fluff. Do not be tricked into believing you see something that is not there. Turkeys are constantly moving. For this reason, shot angles are always changing, making it difficult to get a shot at the vitals.
It is difficult to tell where the vitals are located on a strutting tom. A better shot would be to wait until the turkey is facing head-on and try to put your arrow just above the base of the beard. If a strutting tom is facing away from you, send an arrow through the vent (anus) of the turkey. The arrow will either pass through the chest or hit the spine. Either way, it will result in a quick, ethical kill.
Best Crossbow for Turkey Hunting
The same crossbow you use for other hunting situations will be suitable for turkey hunting. Many think you need to dial it down a bit when hunting turkeys, but it is unnecessary. I prefer not to have pass-through shots on a turkey, but that is hard to avoid on new, powerful crossbows found on the market today.
The SA Sports Empire Punisher 420 Compound Crossbow is one of those powerful crossbows. Shooting at more than 420fps and delivering 158 foot-pounds of energy with every shot will not only work in the turkey blind, but for any hunt you might go on. It is truly a crossbow for all your needs. Every Punisher 420 ships with a 4×32 illuminated multi-reticle scope, quiver, u-sled rope cocking device, and sling. The first three bolts are included as well.
If you are looking for a crossbow that you would only use in the turkey woods, the Barnett Wildcat Camo Recurve Crossbow is a great option. This recurve crossbow comes with everything you need to get started on your journey to hunting with crossbows. The great thing about a recurve crossbow is that there is less fluff, meaning that fewer things can break and ruin a hunt.
Best Broadheads for Turkey Hunting
Turkey hunters have several options for what type of broadhead to use when pursuing turkeys. Mechanical and fixed blades are the most popular.
Fixed-blade broadheads at least one ¼ -inches in diameter or mechanical heads shot at the vitals are the preferred choice by many hunters. Other hunters choose to shoot at the neck of a big bird with a big four-blade broadhead made just for the neck and head region of a turkey. If you ask 50 hunters if they prefer a body shot or a headshot for a quick kill, the answers will likely be split evenly between the two choices.
All turkey hunters had available to them for many years were large, fixed-blade broadheads. As technology improves, so do the broadheads available to the turkey hunter.
Arrow penetration has been a highly debated topic among turkey hunters for as long as turkeys have been hunted with archery equipment. Some hunters prefer a pass-through shot that will cause a lot of damage and leave a good blood trail to follow. The turkey will receive a good deal of damage, but I have found that most turkeys do not leave a good blood trail to follow. Their thick feathers will soak up most of the blood before it ever has a chance to reach the ground.
Open-on-impact (mechanical) broadheads are quickly becoming favorites of turkey hunters. Mechanical broadheads that offer a wide cutting diameter will cause plenty of hemorrhaging and a lot of damage to a turkey. A well-placed Open-on-impact head will quickly put a bird down for the count. Crimson also makes broadheads that are great for turkey hunting.
The Crimson Talon Battleaxe 100 Grain Mechanical Broadhead features curved sickle blade technology to conserve kinetic energy to penetrate deep, then internally deploys a 2″ cutting path for fast and humane knockdown power. Exclusive inboard center-of-gravity blade geometry keeps blades closed on release and helps deployment during game penetration. This same broadhead is also available in 125 grains.
Another good broadhead from Crimson is the Crimson Talon Bone Crusher 125-Grain Mechanical Broadhead. Don't let the name fool you. It is great for turkeys, too. The Crimson Talon Bone Crusher combines a smooth flying design with rugged construction to deliver considerable takedown power for bowhunters. This high-performance broadhead comes tipped with a hardened A2 tool steel chisel tip for deep penetration through bone, hide, and tissue. Two stainless steel blades deliver a wide 2″ cutting diameter. Accurate and deadly, the Bone Crusher gives you the flight of a field point with big game-stopping power.
Best Scope for Crossbows
The TRUGLO 4 x 32 crossbow scope has a special range finding and trajectory compensating reticle. Features include a generous 4″ eye relief; fully coated lenses that provide maximum brightness, clarity, and contrast; a rubber eye-guard, fingertip windage and elevation adjustment under screw-down caps, a durable leaf spring for windage and elevation adjustment; a one-piece tube made of aircraft-quality aluminum, and has a durable, scratch-resistant, non-reflective matte finish.
For the last couple of seasons, I have been using the Hawke Crossbow Scope 3 x 32. Hawke Sports Optics specifically designed and engineered the 3 x 32 XB Crossbow Scope and XB MAP reticle for crossbows using bolts traveling at 315 ft/s for optimum accuracy and ease-of-use. The objective is intentionally on the small side to maintain a low profile, reduce snag points, and keep the weight down. The post arrangement forms an inverted trapezoid target gate in the middle with aiming points from 20 to 60 yards at 10-yard intervals. It is calibrated for 315 fps speeds and offers 6″ and 12″ brackets on its 50-yard line.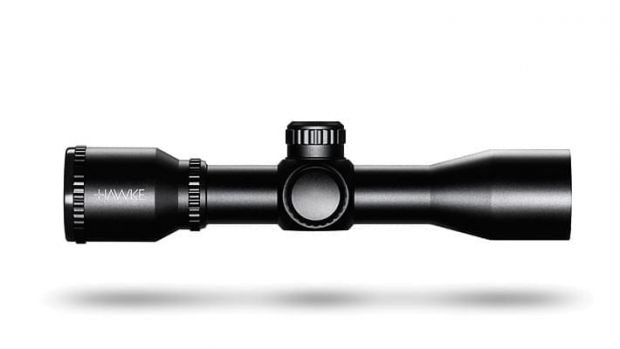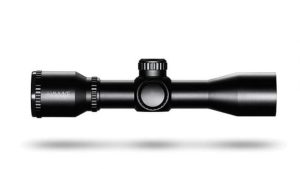 Conclusion
Turkey hunting is an exhilarating sport that can become addictive. I encourage you to research to find the best gear for you. The same gear you purchase for turkey hunting will often work for other big game animals. The gear mentioned in this article is simply a recommendation to get you started.
You can find a good assortment of crossbows and crossbow sights in the Everest Marketplace. New products from new sellers are being added daily.