3-D target archery is an exciting and unique sport that involves shooting at 3-dimensional targets from various distances. There are many types of archery. 3-D target archery is especially popular among beginners. Learn how to start today.
How To Start
To get started in 3-D archery, you will need essential equipment, such as bows, arrows, sites, and a target. Your bow needs to fit correctly, be tuned, and have your sights set. Finally, set up a 3-D target for practice – this will help you develop good form and aim. If you don't have a 3-D target, use what you have, and shoot from varied yardage. With added practice, you'll soon be ready to find a local club and shoot.
Find A 3-D Archery Shoot
So you have the gear. Now you're ready to go to a 3-D Archery tournament. Locating shoots might seem challenging, but they're out there if you look. Start with local archery clubs. They share schedules and event info. Next, try an archery shop and ask around. If all of the above fails, google it. I don't suggest doing that first because you will learn more about the sport through personal experiences, meeting like-minded individuals, and sharing fellowship with others.
Know Your Class
Once you find a 3-D archery tournament, find and pick your class. Shooting for fun? 3-D archers don't have to select a shooting "class." However, if you shoot competitively, you have classes or divisions based on your skill and equipment. Divisions ensure fairness among competitors. Know your equipment and read the rules to determine what class you will enter. You can go to https://www.asaarchery.com/ Or https://iboarchery.com/ to see a copy of the rules. Here is a list of the four main classes.
Open Class is the most difficult and requires a stabilizer, sight, and release aid.
Hunter's Class is the next and requires a stabilzer, sight, and release.
Traditional Class only allows traditional bows, such as longbows and recurves, without additional equipment.
Youth, shoot what you have. It's about teaching younger people to learn and enjoy the sport.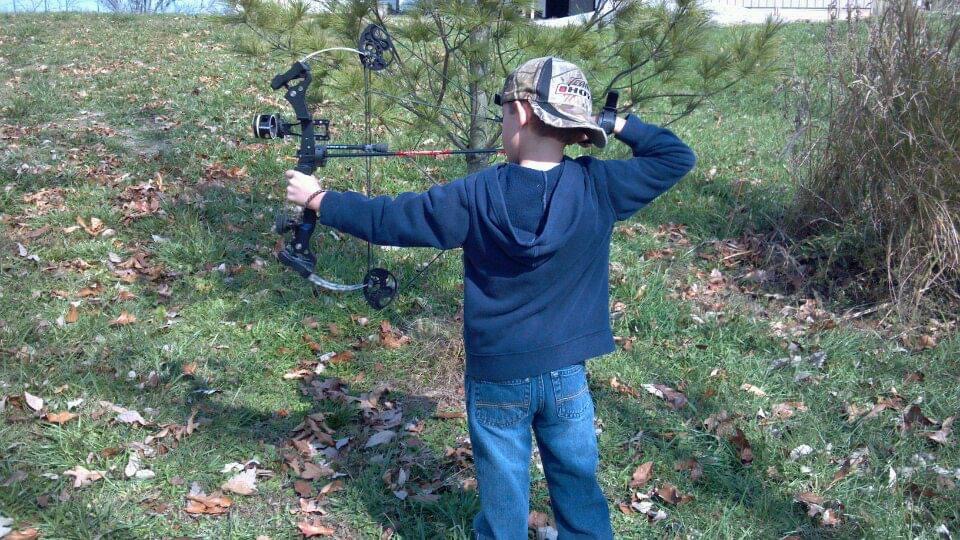 Learn To Score
In addition to selecting a class, it's necessary to know the 3-D targets. Learn the size, shape, and scoring. Each arrow is worth points of 0, 5, 8, 10, 12, or 14. Archers earn a 0 if they miss and a 14 when they hit the bonus ring in the upper-right corner of the eight lines. 3D courses are set in wooded areas. Targets are placed on hills, across creeks, gullies, or partially behind trees for realistic shots. You'll shoot in groups of two – five, taking one shot per target.
You must stand at the shooting stake designated for your class. Stakes are usually color-coded. Archers straddle or touch the stake with their feet when shooting. You will judge the yardage from you to the target, and identify the animal's vitals to make a good shot. Consider the target's size when estimating the distances.
A Trex looks much closer than a skunk because it's bigger. Once everyone in the group shoots, walk to the target, check your score, and pull your arrows. Each group has a designated scorekeeper responsible for keeping the score from start to finish.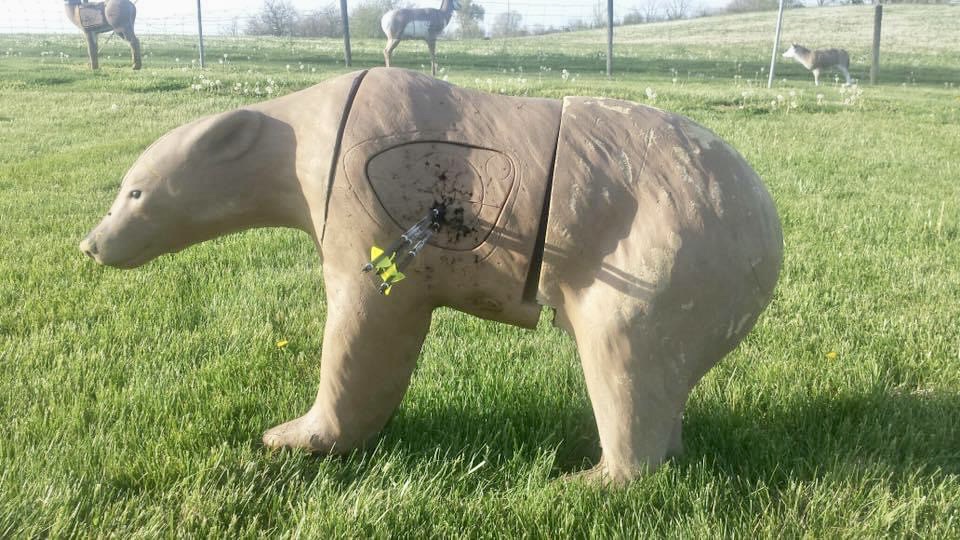 Conclusion
You have finished your first shoot and can't wait for next weekend. You know what to improve and how to do it. What products you might need to purchase and why. You now have a basic beginner's knowledge; what will you do with it?
You can find a good assortment of crossbows and crossbow sights in the Everest Outdoor Marketplace. New products from new sellers are being added daily.