The outdoors can be majestic. They can also be frustrating, painful, and exhausting. We recreate because we want a connection with nature and to check in with our physical and mental states of mind. So, nothing is more disappointing than spending time planning for an outdoor adventure only to have to turn around because, well, you packed too much. Enter ultralight.
While ultralight disciples LOVE talking about it, often their rosy anecdotes and stories don't always hit the methodology behind what ultralight recreating is. Well, today, we're going to unbox this concept and hit you with the what, why, and how. Armed with this guide, you'll be ready to tackle complex outdoor adventures without torturing the muscles in your legs, back, and shoulders.
What is it?
Ultralight is not some cryptic word that has layers of depth to it; it's pretty straightforward. The problem ultralight recreation tries to solve is weight. Whether you're stuffing it in a pack or hauling it around your waist, extra weight just makes things harder. Adopting an ultralight regimen means you put conscious thought toward what you bring with you on your next outdoor adventure and focus on cutting out excess.
A well-kitted ultralight setup is functional, low weight, and still provides your body with everything it needs to recreate outdoors. More than cutting out needless items, ultralight recreation forces your brain to triage what your body needs when you're on an adventure outside.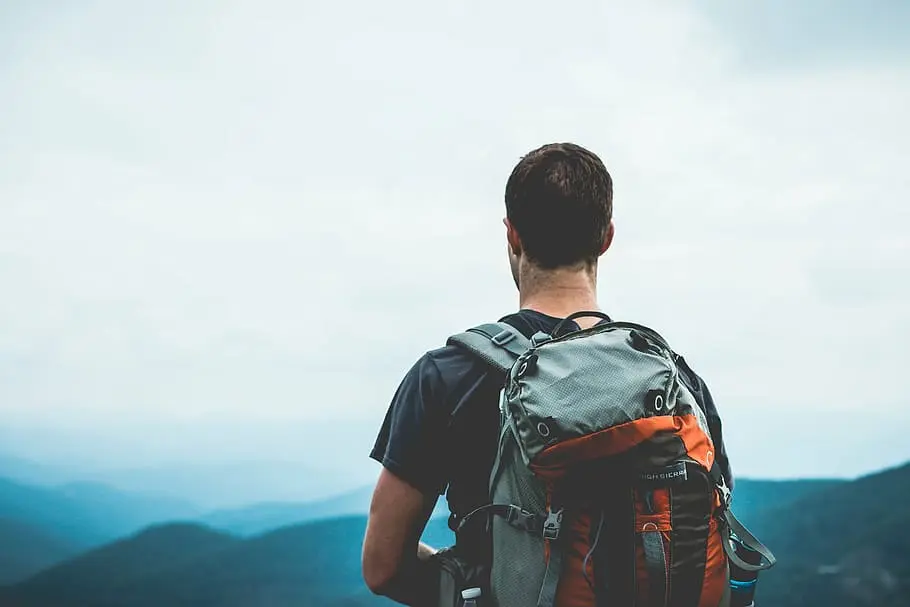 Why?
Overpacking is something that most human beings are guilty of doing. Shoot, I do it all the time. Think about trying to cram items into a suitcase for a vacation or into your car for a road trip. Our brains jump to the worst-case scenario, and suddenly you have 40 pairs of underwear, a loom from the 1850s, and a set of encyclopedias that you've never read all for a 2-week trip.
Ultralight tells us to stop focusing on worst-case scenarios and embrace efficiency.
In the interest of efficiency, let's list out some of the benefits of a successful ultralight setup:
Less pain while recreating
Less weight inside a pack
Better distribution of weight inside a pack
Hiking or walking speed will increase with less weight
Your shoulders won't hurt as much
Much easier to pack and unpack
Of course, there are some downsides to ultralight. Here are the big ones:
Lightweight gear is less durable
Ultralight-specific gear is very expensive
Lightweight clothing and gear are usually thinner, which means it's not as warm
How?
How you approach an ultralight setup depends on a few factors, but once you have a system down, the whole process becomes easy.
Start with the 10 Essentials
Chances are, you've heard some variations of the 10 Essentials. Distilled, they are 10 items that should be included in any outdoor setup. You don't need all ten to successfully complete a hike. But in any emergency situation (lost, injured, etc.), you'll be thankful you brought them.
According to the National Parks Service, here they are:
Navigation (Maps, compass, GPS watch or smartphone with a backup charger and offline maps)
Sun Protection (sunscreen, sunglasses, and a head covering)
Insulation (any piece of clothing that helps you retain body heat)
Illumination (Flashlight or headlamp)
First Aid Kit
Fire (waterproof matches, lighter, or fire starters for emergencies)
Repair Tools (a multi-tool, fabric patches/duct tape, and scissors)
Nutrition
Water
Emergency blanket or shelter (for emergencies)
Now, if you're walking in a park surrounded by suburbia, you may not need an emergency shelter. But the idea is that with these essential items, you are able to spend a night or two in the woods or mountains and emerge on the other side with your health intact.
Consider your Activity of Choice
In order to perfect an ultralight setup, you need to consider your activity of choice and the non-negotiable items that go with it. For example, specific activities like backpacking or bow
hunting require overnight gear or a bow. If you're rock climbing, it might be nice to bring a crash pad. Before you even step onto the trail, divvy up your critical gear and see what you come up with.
A day hike and a multi-day adventure are two very different activities and require different sets of gear. The same goes for various disciplines of hunting, rock climbing, mountain biking, and water-based activities. Single-day adventures don't need potentially heavy gear like sleeping bags, tents, and food canisters.
When you're considering the activity of choice, look at area rules and regulations as well. Some places require things like bear canisters for overnight trips. A bear canister is a great way to store food and is much safer than a bear hang, but it will add weight. Make sure you're familiar with area rules before you start packing.
Get Into Planning
Once you've got your activity down, stack some planning advantages. If you have some PTO built-in or schedule flexibility, match your adventure day to the best weather day. Why? A good weather day cuts down on the need for snow or rain gear.
Bust out the maps and see if your route crosses water sources, either creeks, snow patches, or lakes. If it does, dump full water bottles in favor of a lightweight water purification system. It also helps to look at anticipated elevation gain/loss and how much of the trek will be on or off the trail. More variation and more off-trail navigation will take more energy. This will tell you to focus more on food and caloric intake.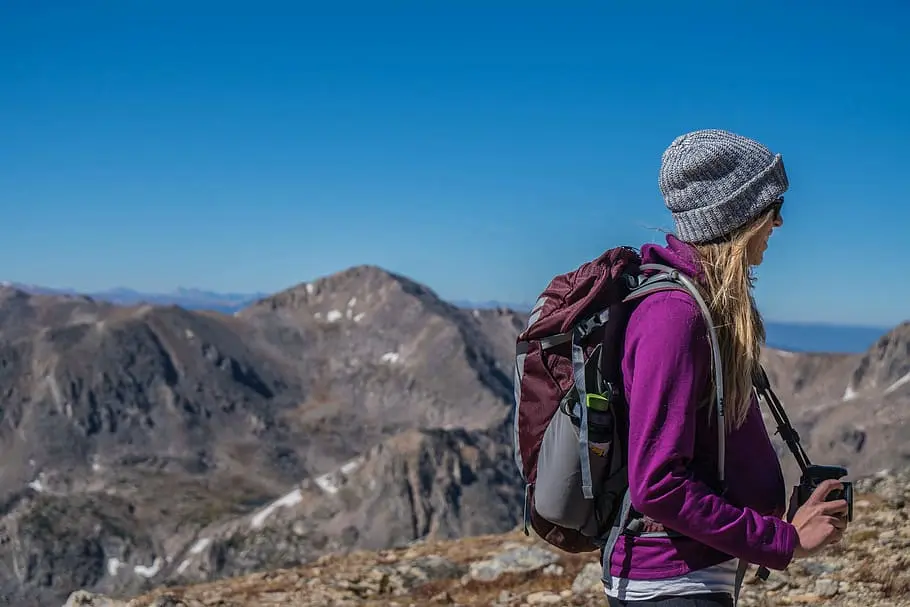 Weigh your Gear
Once you have a good set of items, weigh them. Ultralight "theory" treats each ounce as important. There's a lot of ambiguity as to what the gold standard is for ultralight, but if your gear is hovering somewhere around 10 pounds for a long day hike, you're doing great. Go back to your activity of choice and make sure to add related gear like a bow, fishing rod, etc.
Overnight adventures are a little trickier, and sometimes it's just impossible to shave the weight down to an ideal number. That's ok, the point is to reduce where able, and that may take some practice. Any time you go out with less than you did for a previous adventure is progress! If you need a number to focus on, shoot for around 20-25 pounds fully loaded for overnight trips.
Cut Down on Overnight Gear
While not an issue for day hikes, overnight hikes require more gear. You can shave precious ounces off the total by employing creative strategies. If you've planned properly and won't be walking straight into a blizzard, consider bringing a tarp that you can fasten around a tree branch or a trekking pole to reduce shelter weight. If nighttime temperatures are moderate, you can use a hammock as well.
Get a good, lightweight sleeping bag and reduce the number of insulation layers you bring. Use a headlamp for shelter illumination instead of a lantern. Reduce personal items to a small book, a pad of paper, a pencil, and your phone.
Focus on lightweight, dehydrated, and calorie-rich meals. When cooking, get an all-in-one setup like an MSR Whisperlite or PocketRocket. If you want to keep knocking ounces off, consider getting a miniature alcohol stove.
Multi-Purpose Gear
Reuse items to save weight. Don't double up on things you don't need. If you're out for a few days, for example, only bring 2 pairs of socks and dry the wet ones on the outside of your pack so you can reuse them. Some biodegradable soaps can clean dishes and your body. A waterproof rain shell can double as an effective windbreaker, too.
For food, reduce dishes by using one multi-purpose vessel for meals and hot beverages. Instead of three utensils, bring a spork. If you need to cut something, use a multi-tool or a pocket knife. Look at each individual item you bring and write down all of the uses for it that you can think of.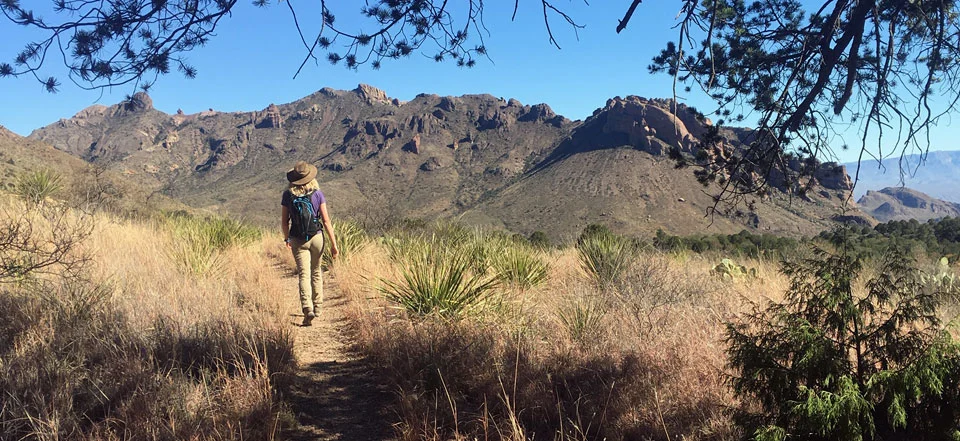 Curate your First Aid Kit
First Aid Kits are great, but you may not need every one of the 100+ items that come in one. Sift through the contents, and separate out things you don't need. Then, put it all back together in a way that makes sense to you. Only take items that are relevant to your adventure needs.
For example, I recreate mostly near and above treeline in Colorado, so I don't need to bring poison ivy remedies or a tick tweezer. Match the items with your environment. This not only reduces overall weight but helps guarantee that you have the tools to address your specific needs on the trail.
Repackage Existing Gear
This one's great. If you have small containers at home, use them for hand sanitizer, moisturizer, toothpaste, and sunscreen. You don't need a massive Coppertone tube. Additionally, instead of a whole roll of TP, stuff half a roll into a small reusable bag.
Another cool way to cut a little weight is to look at your wallet, purse, and keys. You just need your car keys and a key to get back home, unhook them from any existing key ring and leave the other keys. With your wallet or purse, bring an ID, one credit/debit card, and a bit of cash for emergencies. That's it. Leave the Costco cards, loose change, motivational quotes, and physical wallets at home.
Look at Your Shoes
For some of us, foot issues impact what we can and can't wear. If you need ankle support, arch support, and a lot of tread, don't cut those things out. However, trail runners and low-rise hiking shoes weigh a lot less than hiking boots. If you need camp shoes, get a pair of multi-use thick-soled sandals or even Crocs.
Get the Right Gear
If you don't have the money to get all the ultralight gear out there, that's fine; there are plenty of ways to compensate. But if money isn't a barrier and you can slap together a truly lightweight setup, go for it.
For my cash-strapped friends, make sure to check outfitter sales and discounts. If you live near large mountain communities, look for gear swaps and start following online communities for strategies that pertain to your situation. The Ultralight community is VERY passionate about ultralight gear, and they usually hand out great advice when asked.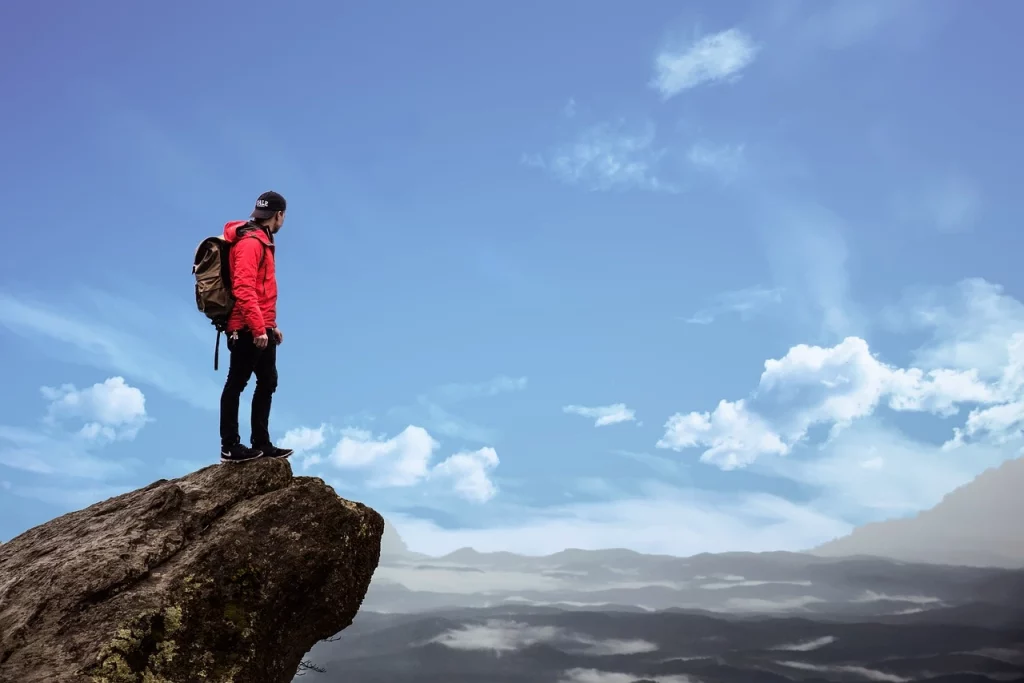 Strategies while Adventuring
Keep these things in mind when you're out there to make the most out of your ultralight setup.
Snack incrementally and consistently to reduce weight and keep your caloric intake high.
Fill up one liter of water at a time if you know there are many water sources along your route.
Stick to your plan. Ultralight setups don't have a lot of space to accommodate bonus objectives.
While adventuring, think about what's working well and what's not. When you get back home, mess around with your setup.
Don't overdo it! Cutting weight down is fun, but if you strip away some of your essentials, you could end up in an emergency without proper gear.
Final Thoughts
Mastering an ultralight recreation setup is advantageous in numerous ways. You'll be able to adventure longer and more efficiently, and your body will thank you for it. And while ultralight gear works well for any age range, once you get into your 3rd, 4th, 5th, and 6th decades of life, it'll feel really good dropping pounds of unnecessary gear. Try out some of the strategies above to get started on your ultralight adventures.