Introduction
Van life offers you the freedom to travel year-round and explore a variety of different environments. However, with the changes in the seasons and various climates, you will end up desiring different features to stay comfortable in your home on wheels. Whether you prefer soaking up the sun on tropical beaches or chasing snow in the high alpine, with adequate planning and preparation you can outfit your van to keep you sheltered and secure through rain, sun, and snow.
It is hard to know exactly what features will make the biggest impact when traveling through different climates and terrains without previous experience. In the end, you will probably want to make some adaptations as you go to your personal comforts and preferences. However, this guide will serve as a great springboard for things to consider as you venture into year-round van travel. Let's take a look at some different climates.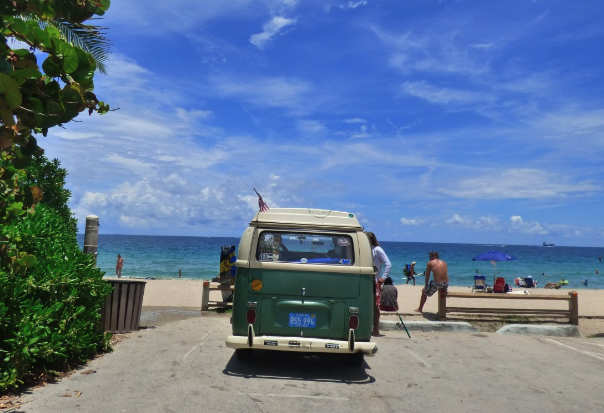 Coastal Living: Embracing the Sun, Sea, and Humidity
Van life on the beach is where it all started: Surfers living out of Volkswagon Vanagons really marked the start of van life as a culture and lifestyle. Whether you like chasing waves or simply enjoying the ocean air and warm sun, living out of a van on the coastline is a dream for many, realized only by a few.
The coastal climate presents a few challenges for van life. At the top of this list is the humid heat that comes with oceanside climates. First of all, this heat can be uncomfortable. How you combat this discomfort will vary with your budget. Start with proper ventilation and insulation. At least one rooftop fan will make a big difference. My favorite choice for this is the Maxxair Maxxfan. These are nice because they will still work in the rain without letting water inside. Pair this with either a second fan (higher cost) or a simple vent or rolled-down window (lower cost) to create a circular current of cool air coming in and hot air going out.
If money is not a problem then investing in a full-on rooftop air conditioning unit will make you feel as comfortable as any luxury beach house. These are a bit pricey on their own but will also require more electricity as well as a power inverter. Dometic air conditioners have a great reputation if you decide to go this route.
Insulation is also key as it will keep the cool air inside. For this, I like a simple foam board style insulation like Polyiso on larger surfaces, paired with spray foam to fill in the smaller spaces. This combination is simple and cost-effective, however, there are a variety of other insulation options, each with their own pros and cons. Do some research and find what will work best for you. If your van has windows, it is also particularly important in sunny climates to focus on window covers to prevent radiant heat from making its way in. Reflectix is a great option here.
The humid heat of coastlines can also create some concerns surrounding mold. You will thank yourself for the work you put in on insulation and ventilation as this will also help prevent mold growth. Avoid any swamp coolers when living in humid climates as they will not help to cool you down and will also create additional risk factors for mold. Finally, opt for moisture-wicking bedding and clothing to create a comfortable (and dry) night's sleep.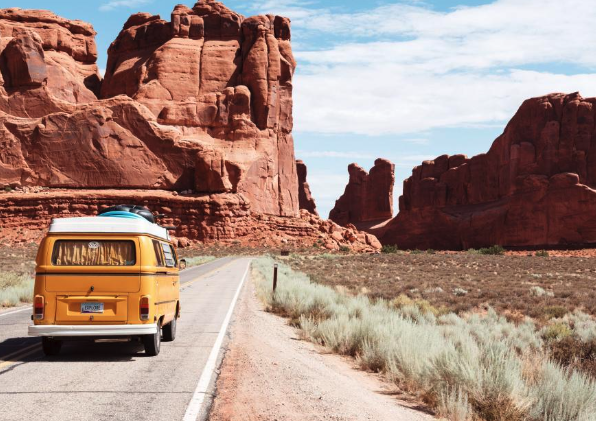 Desert Climates: Conquering Dry Heat on the Open Road
The South West desert is one of the most unique and magnificent zones in the American landscape; sweeping vistas, towering red rock walls, and roaring muddy rivers all characterize the scenery. The desert is often viewed as inhospitable, however, upon getting to know it one quickly realizes the opposite is true. It is full of lush oases with freshwater springs, edible plants, and shady cottonwood trees. It is no wonder indigenous people have inhabited the area for thousands of years.
However, living out of a van in this area requires some specific features to stay comfortable. The main issue to face here is the dry heat of the summer. Some of these adaptions will be similar to those from the coastal living section. You will still want to put a big focus on ventilation and insulation. Keeping a fresh current of air moving through your van and having insulation to keep the cool air in will make a big difference.
Because the heat is dry rather than humid, a swamp cooler can be a great investment. I like the MightyKool Swamp Cooler for a smaller option and the IcyBreeze v2 Pro as a larger option that doubles as a cooler. On top of having a humid cooling system, the shade is your best friend in the desert. Always focus on finding parking spots with some shade cover, as this will significantly affect the temperature inside your van.
Investing in a 12v refrigerator will also add massive value to your desert van life experience. Being able to constantly keep food cold on the road is a luxurious game changer and a big step up from having to buy new bags of ice every day for a traditional cooler.
Finally, be sure to set aside plenty of room for storing water. A couple of 6-7 gallon water containers are a good starting point, but make sure to adjust this number to how long you plan to spend away from water access points at a time.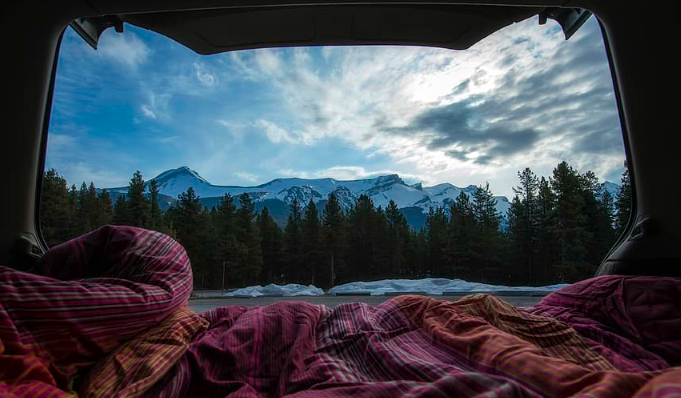 High in the Mountains: Staying Warm through Wind and Snow
For many van dwellers the mountains are the ultimate destination. There is endless terrain to be explored from the Smoky Mountains of the East to the High Sierras out West. For the outdoor sports aficionado, the mountains offer everything from mountain biking to rock climbing to skiing. Living up high in a van will require some special adaptations in order to stay comfortable.
We've already covered staying cool in hot climates, so in this section we'll focus more on the mountains in the late fall to early spring, when staying warm is the primary concern. First of all, you will want some thick insulation covering every surface of your van. Putting in the work here will save you precious power and fuel for keeping your van warm later.
Secondly, you will want some kind of heat source. My favorite option here is a diesel heater. These things crank out so much heat, are incredibly efficient, and vent outside, so you don't have to worry about carbon monoxide buildup in your van. If you have a diesel van, even better– you can hook up the heater straight to your fuel tank.
Another option that will give your van a nice log cabin feel is a wood-burning stove. These also do a great job with heating, but require more space, material, and time to get the fire going each night. It will also be more difficult to perfect and find the right temperature compared to the diesel heater. Despite this, no one can deny there's just something special about watching flames dance on a cold snowy night.
Another consideration to take into mind when dwelling in the mountains is that you will often find yourself on rough dirt roads. Invest in solid all-terrain tires, snow chains, and if possible, a 4×4 van. Also plan for emergencies and always carry a shovel and traction mats, in case you find yourself stuck in a bad spot.
Finally, you may need more battery capacity compared to sunnier climates if you are relying on solar power– you may go days at a time without seeing a real break in the clouds. Hooking up your battery system to the alternator of your vehicle, so it charges when you drive is a good way to offset this dilemma.
Conclusion
One of the many joys of van life is experiencing a direct connection to the changing of the seasons. It is totally possible to build a van that is all-season ready, by focusing on balancing all the mentioned features. By understanding the unique challenges each environment presents, you can optimize your van to prepare for any season.
Whether it's implementing insulation and ventilation for coastal living, combating the desert heat and sand, or staying warm and flexible in mountainous regions, the key is to adapt and plan accordingly. Embrace the opportunities that different climates offer, learn from the experiences of others, and always prioritize safety and comfort. With the right preparation, you can embark on an unforgettable van life journey that takes you through all seasons and landscapes.