Spatchcock chicken is a great way to introduce butchering skills into your kitchen. Acquiring and refining butchering skills are essential. In the past, "Sunday" chicken meant butchering a family-owned chicken on Saturday. Homesteaders would grow what we call "meat birds." These meat chickens are raised for consummation. They grow quickly and are larger in stature than a laying hen.
Nothing went to waste in those days. Once egg-laying hens grow old, they begin to eat the eggs they and other chickens produce. So they would often be separated and harvested for food. Many modern homesteaders start their livestock journey with meat birds before venturing into larger animals. Even your neighborhood urban homesteaders harvest meat birds effectively and efficiently within city limits! It is important to factor in your poultry management system when choosing which breed is best for your specific needs.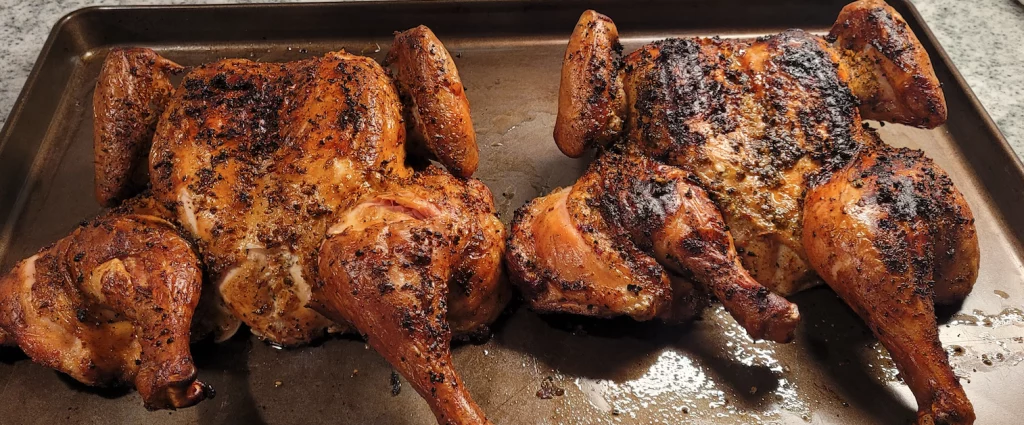 Here is a common list of meat birds:
1. Cornish Cross 2. Plymouth Rock 3. Sussex 4. Jersey Giants
5. Freedom Ranger 6. Orpington 7. Red Ranger 8. Dorking
Thankfully, we have the option of buying whole chickens from the local grocery store. With this Field to Face series, I like to make a connection for our food back to the land. Here in America, we have lost the intimate connection to our food. There is little to no thankfulness for the lives given for our sustenance. We have removed most labor-intensive culinary procedures.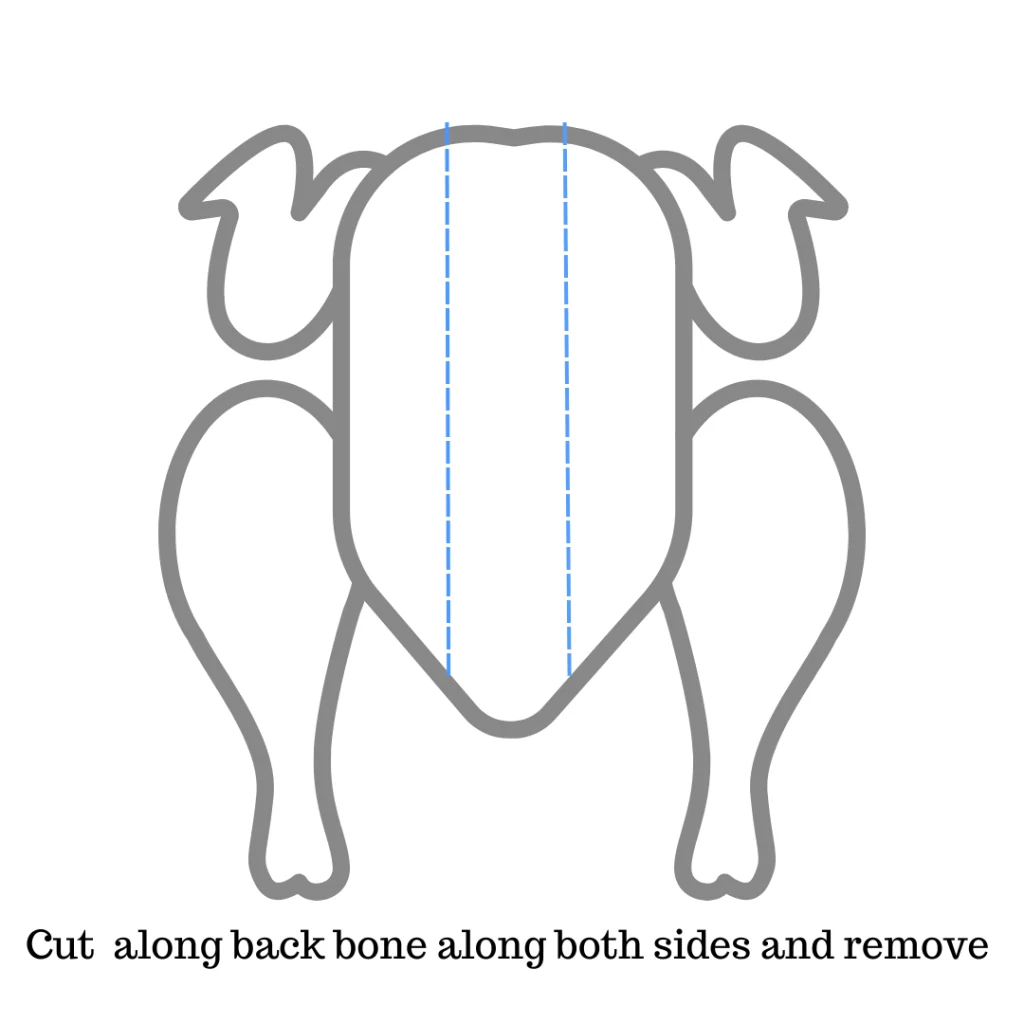 The concept of Spatchcock chicken is to cut and remove the backbone of the chicken. I find using a combination of kitchen shears and a sharp knife works well. Next, you need to flip over the chicken to press down on the breast bone to lay it flat with the meat side up. Note: if you have difficulty breaking the breast bone, use a knife to cut the bone on the other side. Repeat the process until it lays flat. I like to tuck the wings back under themselves. It is believed that this method allows the meat to cook more evenly, and it seems to be more appealing to the eye.
Serves 4; I typically make 2 birds for my family of 7. I usually use a Traeger Pellet grill; I enjoy the smokey flavor. However, this recipe can be modified using a conventional oven or a traditional smoker. If using a conventional oven, crisp the skin and broil for the last 3 to 5 minutes.
Ingredients:
1 Whole chicken
3 Tbsp. melted butter
3 Tbsps. Weber Roasted garlic seasons
1 cloves of garlic, minced
2 Tbsp. Italian seasoning
Salt and pepper
Note: depending on the size of the bird you purchase, you may need to double-season the mixture.
Step 1:
Melt the butter. In a small bowl, mix together all the seasonings and the butter.
Step 2:
Spatchcock the chicken by removing the backbone. Next, press firmly down on the breastbone to flatten the bird.
Step 3:
Generously run the spice mixture under and all over the skin. Make sure to rub the underside of the bird too. The bird can be wrapped in plastic, marinated for 24 hours, or made immediately.
Step 4:
Once ready to cook, set your pellet grill to 450 degrees. Preheat for 15 minutes.
Step 5:
Place chicken directly on the grill grates breast-side up. Insert a thermometer or meat probe in the thickest part of the breast. Close the lid and cook until the internal temperature reaches 15 degrees. This should take about 1 hour to 1.5 hours.
Step 6:
Once cooked, remove the chicken from the grill and put it onto a platter. Allow meat to rest for 5-10 minutes before carving. Serve with a vegetable side dish and steamed rice. Enjoy!