When HIGHLANDER production specialist and extreme adventurer Dario Šimatić — or Šime, as most know him — traveled to the Svaneti region of Georgia last year, he and a friend had planned to spend two weeks hiking in the high mountains of the Caucasus. Almost immediately, the duo decided to stay a few days in the Shkhara range, the country's highest point that sits at over 10,000 feet above sea level along the Russian border, and is riddled with glaciers, military bases, and wild rivers. The pair walked for days, sleeping to the sounds of glaciers moving under the clearest sky imaginable, far from any civilization.
Šime has worked in the outdoor event industry for years, and in 2018, he completed his first-ever 100-kilometer HIGHLANDER adventure, a long-distance, multi-day backcountry hiking experience with a Leave No Trace focus that helps individuals connect with Mother Nature and other humans through educational lectures, yoga classes, stargazing, documentary screenings, and hiking dozens of miles in the world's most untouched, breathtaking locations. It was this enriching experience that prepared him for what he was about to conquer on the Georgian expedition.
After five days of living in the highest portion of Caucasus, Šime decided to choose a path and head toward Mestia, a mountain town in the heart of green Svaneti, which at the time was a four-day hike away. Over the next 96 hours, the backpackers hiked 160 kilometers and overcame around 9,000 feet of elevation gain. If the distance and climbing were not strenuous enough, the two also had to contend with water shortages, sunburns, altitude adjustments, crossing a wild river in near-impossible conditions, trudging through mid-summer snow, warding off Caucasian guard dogs, and — at some point between the Shkhara range and Mestia — some old-fashioned wrestling with a local of Caucasus (where severe mountain life is said to predispose its people to the martial art's mastery).
It was all in good fun — "an honor," as Šime put it — but the harmless grappling resulted in an injury to the hiker's interclavicular ligament, an ailment he was unaware of until he slung his backpack over his shoulders and set off on the remaining 45-kilometer hike toward Mestia. However, he would not have changed a thing.
"I couldn't lie in bed, but I could walk as long as I needed to," Šime says, recalling the final kilometers of his unforgettable backcountry journey. "With a high level of excitement and good will — and a little help from painkillers — I came to Mestia in two days. Although, after everything, I looked like I had been through a disaster, I was happy, fulfilled, and richer for having my many experiences, and I have no regrets.
"I believe that every kilometer of backcountry adventure makes you stronger and more prepared for all conditions that may come in life. It's always nice to recognize the hero in yourself again."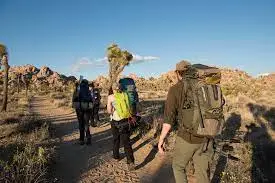 What Is Backcountry Hiking?
Backcountry hiking is a relatively elusive sport that involves hiking, often for multiple days, in sectors of the wilderness that are typically more remote and less developed than traditional hiking trails. You'll usually encounter rough and uneven terrain, which requires carrying all necessary supplies and equipment, including food, water, shelter, and navigation tools. Backcountry hikers often need to be self-sufficient and prepared for emergencies (and even unexpected events, like encounters with local people), as there may be limited access to help or resources, and it's crucial to always be respectful of the environment and its inhabitants while on your journey.
This form of hiking is an incredibly challenging experience, but can prove extremely rewarding and even life-changing for beginners and seasoned hikers alike, as long as you are well-prepared and educated on the route you plan to take, the conditions you'll face, and the supplies you'll need along the way.
If you're considering embarking on your first long-distance, multi-day backcountry hike soon, use these six simple steps to ensure you have the safest, most enjoyable journey possible.
6 Crucial Things to Keep in Mind Before Your Backcountry Hike
1. Plan Your Route Carefully
If you don't know where you're going, it can be tough to get anything else right. Before you set off on a backcountry hike, be sure to plan the route you'll be taking, including the distance, elevation gain, and any potential hazards or challenges along the way.
You can easily discover popular routes using apps such as Gaia GPS and AllTrails, which allows you to search a database of documented trails offline in the region you're visiting, as well as access hiker reviews, photos, and tips, such as wrong-turn alerts. The internet is also the most abundant source of information that can help you determine the region's topography, elevation gain, and expected weather conditions depending on the season of your trip.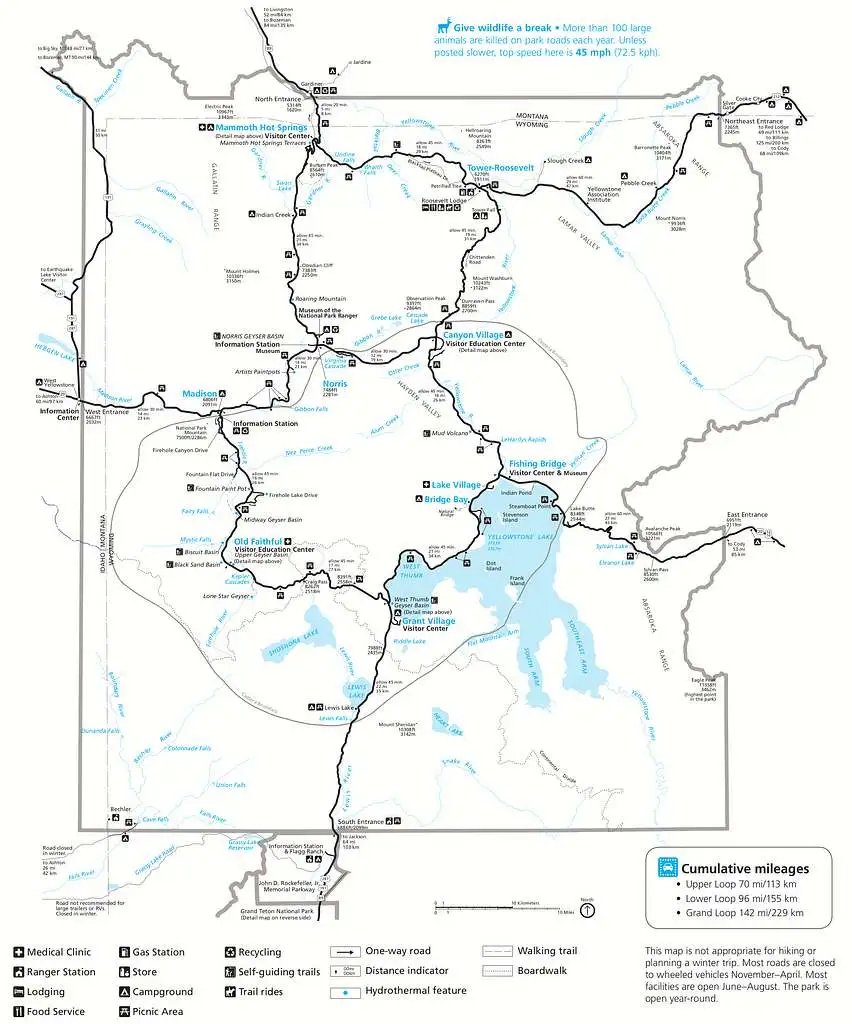 Or, if you're more old fashioned, you can consult physical maps of the area and even others who have successfully taken the same route in the past.
"I check [routes] on the map, and I try to learn as much as possible about the region I'm going to and study additional possibilities of the planned route," Šime says. "I determine where there is water, where I can get food, and what equipment I need. I discover the most information about new routes by hanging out with other mountaineers on adventures."
2. Get The Right Gear and Supplies
Depending on the length of your trip, you can expect to be out in the wilderness for multiple days and nights, so you'll need to pack all of the necessary clothing, gear, and supplies for your hike on your person or in your pack and ensure that you have tested and familiarized yourself with all of your equipment.
"Ideal weather conditions do not exist in the mountains," Šime says. "Each mountain has its own microclimate and special characteristics, but still, the conditions are not bad, it can just be bad equipment."
Clothing
When it comes to choosing your hiking wardrobe, functional trumps fashionable in all weather conditions. The best base layer, according to Šime, is made of Merino wool, not cotton. As you ascend into the mountains, additional warm layers will be crucial, which should be as light and fast-drying as possible. Šime prefers insulating, space-saving dawn jackets, and adds a hardshell jacket on top to protect against wind and rain. (Zpacks makes some great options.) Spare underwear, T-shirts, and socks are always a must-have, but these items can be washed and sun-dried along the route, so don't weigh yourself down with more than two or three pairs of each.
The shoes you choose will make or break your experience; you don't want to be days from your destination and suffering from immoblizing blisters or trench foot. Hoka and Salomon topped our resident hiker's list. Šime also recommends bringing along a pair of Nordic walking poles: "Twenty-five percent of the load is then transferred to the arms and the rest of the body, so it's not all on the legs," he says.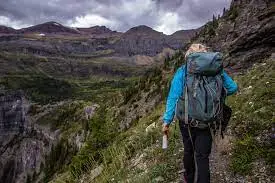 Food and Water
When Šime gets out of his sleeping bag alongside the sunrise, he enjoys cereal and dried fruit, pumping his body with crucial carbs that will fuel his day's work. While on the trail, the hiker opts for easy-to-eat fuel, such as raw bars, nuts, fruits, and sometimes a sandwich. It's only in the evening, after all of the physical exertion is finished, that he'll have a larger, more protein-based meal.
"I think that meat requires more time and energy to digest, so I eat it at the end of the day, after the route," he explains.
You'll also be losing a lot of water through sweat throughout the day, so hydration is critical. A 3-liter water bladder has proved sufficient for Šime's multi-day journeys.
Backpacking and Sleeping Gear
So, where will you put all of this stuff? Šime relies on a 44-liter mountaineering backpack, which has three large pockets and weighs just under 3 pounds when empty. At the bottom of your pack's largest pocket, you'll want to place everything you'll need for camp, including your tent (Šime uses a 600-gram Zpacks Duplex tent) and your cooking equipment and gas (which he recommends packing tightly into the pot from which you'll eat).
Keep your water bladder packed closest to your spine for optimum weight distribution, and items you need fast access to — such as a first aid kit, a raincoat, sunglasses, a headlamp, and about 15-22 pounds of food in the easiest to reach compartment.
3. Make Fitness and Conditioning A Priority
Again, when you're venturing out into the backcountry, you should prepare to be on your feet for a few days with five to 10 hours spent actually hiking daily. If you're already an active person, this might be no problem, but for the beginner hiker, getting physically prepared can take up to a few months.
"I always prefer to hike for more than three days, as it takes three days to truly connect with nature and let go of everyday life," Šime says. "It's great when it can be 10 days, so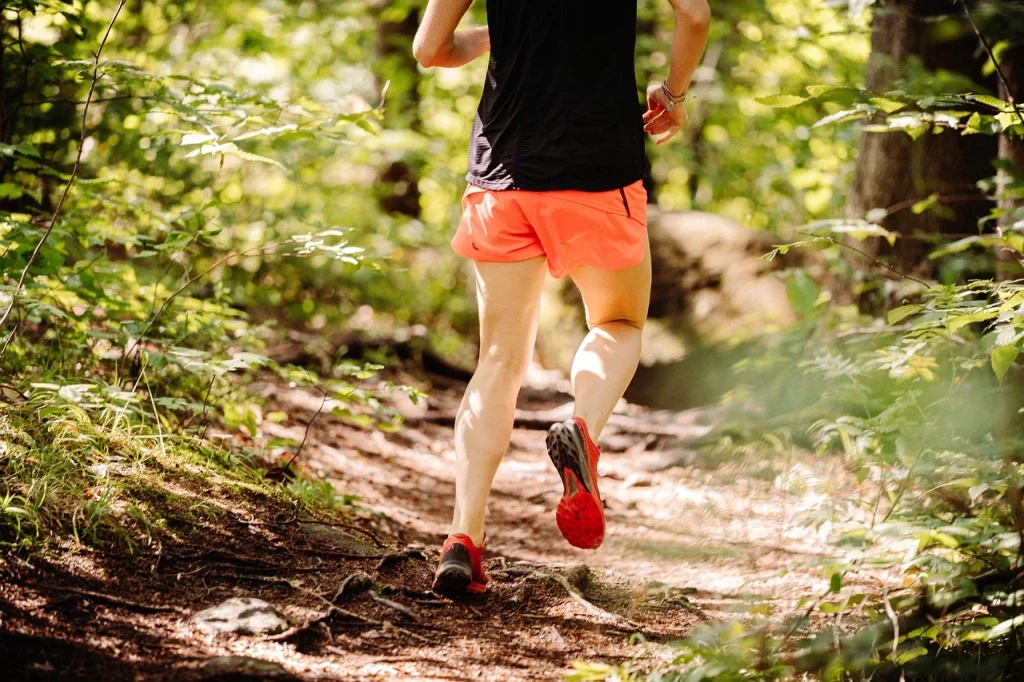 I keep my body constantly ready for high mileage."
You'll need to ensure that you are physically prepared for the hike by engaging in regular exercise and conditioning and gradually increasing your endurance and stamina to match the demands of the hike. This can come in the form of running (be sure not to increase your weekly mileage by more than 10% week over week to avoid injury), biking, hiking, or whatever activity you most prefer. In Šime's case, he is constantly performing physical work on his farm, running in the forest, and doing simple daily exercises. And in true environmentally-friendly fashion, he often opts for a bicycle or a longboard over a car.
4. Understand Permits and Regulations
Although you'll be hiking in extremely remote areas, many parks and trails require permits or regulations to hike and camp on the land. You can find out whether your location requires prior planning by visiting their website, but if you're still unsure whether your hiking location requires a permit, FarOut offers a large collection of permit information on many of the world's most popular long-distance hiking destinations.
5. Have An Emergency Plan
Doing your homework on the location and its weather conditions before your trip will save you from many headaches out on the trail, but there is always the slim chance you may encounter conditions or circumstances beyond your control. In that case, it pays to be prepared.
If you're hiking in the United States, national parks typically have emergency plans in place for hikers and other visitors. These plans vary by park and are designed to respond to a range of emergencies, including lost hikers, severe weather, natural disasters, and other incidents. Park rangers and staff are trained to respond to emergencies and provide assistance to hikers in need, but you can plan ahead by stopping into a park's visitors center before embarking on your hike to ask questions and pick up additional maps.
Depending on the area, you may come across wild animals. Consider carrying bear spray — which is actually effective in deterring all mammals — but only use it on an animal that is actively attacking or threatening you, not around your camp.
Šime also recommends learning how to orienteer with maps and compass, and to save electricity on your phone battery for emergencies and always pack additional batteries for your headlamp or flashlight, extra food, and hydration supplies.
"Have additional food and water purification tablets in the first aid," he says. "The Sawyer filter is very practical. I have used it in situations no drinkable water, and it saved the day few times."
6. Lastly, Leave A Trip Itinerary
Finally, the wilderness is a vast and unpredictable place. No matter how experienced you are, always leave a trip itinerary with a trusted friend or family members. This should be a brief collection of your planned route, your expected return date, and who to contact if they don't hear from you by that date.
Happy camping!