As the holiday season embraces us with the promise of joy and togetherness, The Everest Marketplace is thrilled to present our curated holiday gift guide, tailored for the adventurous spirits and outdoor enthusiasts in your life.
Whether they find solace in the crackling flames of a grill, seek inspiration from resilient heroes, or embark on thrilling outdoor escapades, our selection of ten handpicked products is designed to elevate their experiences and kindle the spirit of exploration.
From sizzling grilling bundles to motivational apparel, cutting-edge outdoor gear, and beyond, The Everest Marketplace invites you on a journey through a winter wonderland of gifts that celebrate the great outdoors. This holiday, give the gift of adventure, endurance, and boundless exploration with our carefully selected products for the modern outdoorsman and outdoorswoman.
Get ready to sizzle up the season with the Meatmas GYAO Holiday Bundle. This bundle brings flavor and festivity together with a lineup of premium seasonings designed to tantalize your taste buds.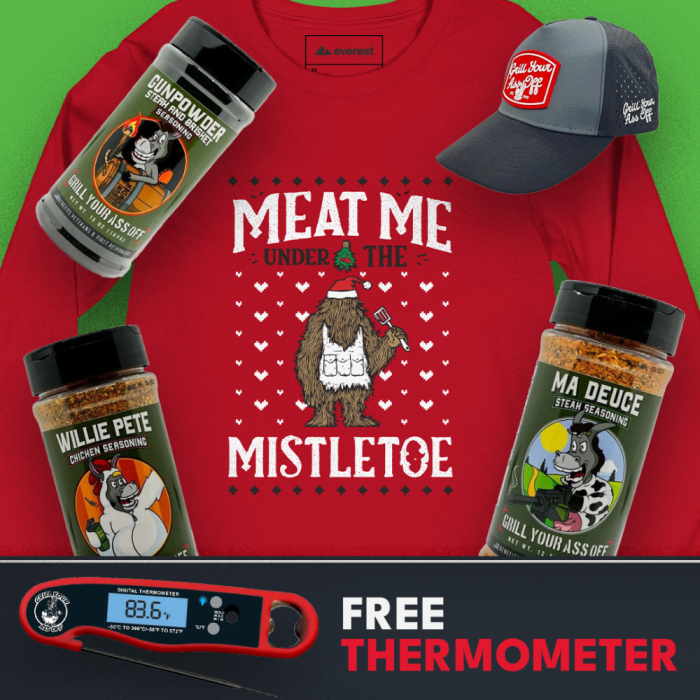 From Ma Deuce Steak Seasoning to Pull The Pin, Pass The Pete, and Gunpowder Steak & Brisket Seasoning, this bundle is a carnivore's dream. Top it off with the Established 2016 Grill Your Ass Off Trucker Hat and the Everest 2023 Meatmas Ugly Christmas Long Sleeve Shirt for stylish comfort.
And here's the bonus – a FREE GYAO Instant Read Thermometer that doubles as a bottle opener. Embrace the Meatmas spirit and upgrade your grilling game with this irresistible holiday bundle!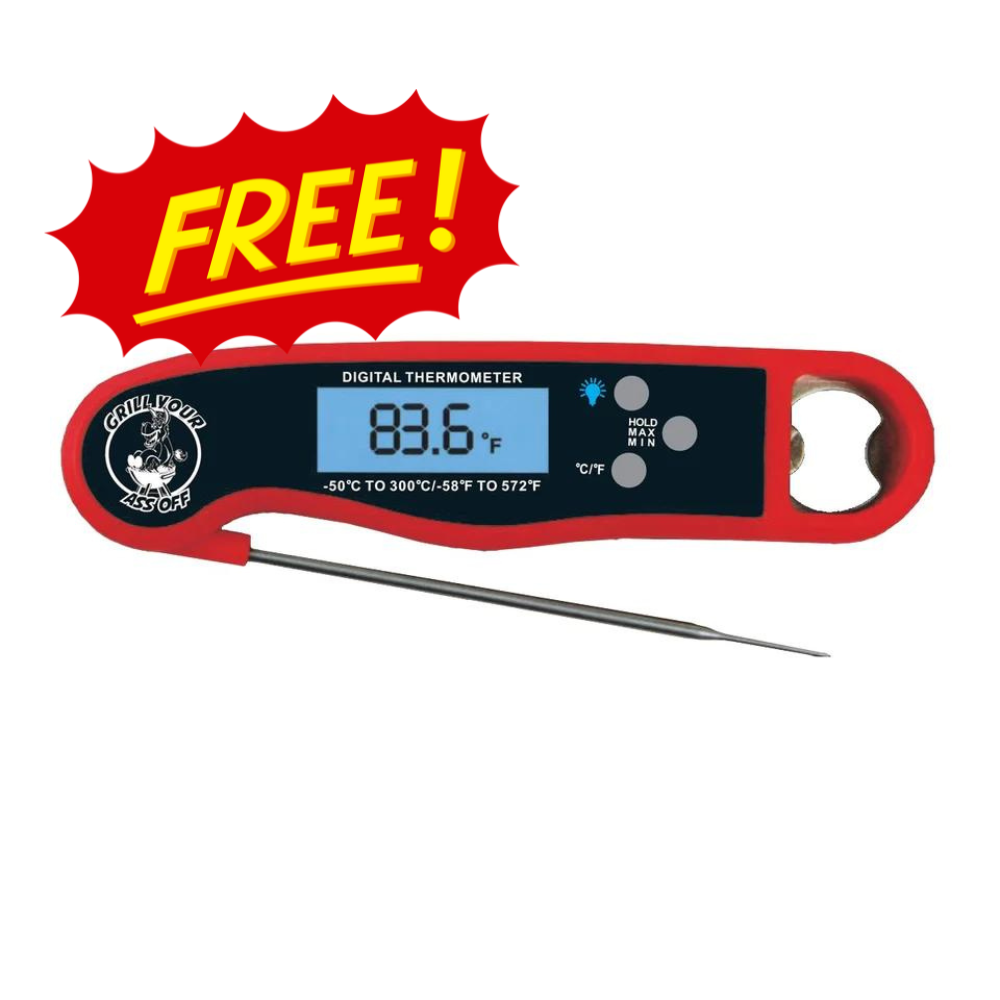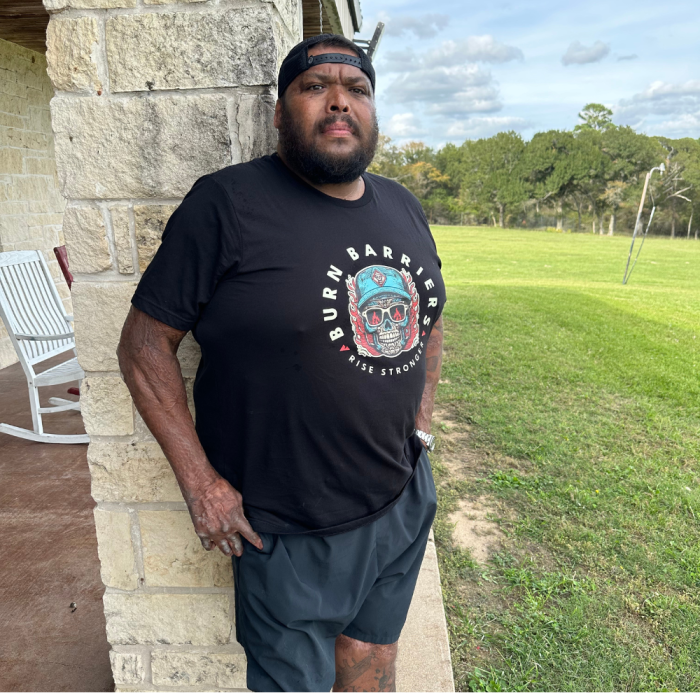 Introducing the "Burn Barriers, Rise Stronger" Everest T-shirt, a powerful tribute to resilience and strength inspired by Omar "Crispy" Avila.
This T-shirt is not just an emblem of strength; it's a garment that's soft, light, and designed for comfort and style. With a variety of solid colors crafted from 100% Airlume combed and ring-spun cotton, this T-shirt is a versatile choice for active pursuits, casual outings, or everyday life.
Wear your own spirit of resilience with the Everest T-shirt and be inspired to break through barriers with unwavering strength.
Elevate your wardrobe with the "Fix Myself First" Hoodie, inspired by Vincent "Rocco" Vargas. Crafted with care and designed for comfort, this classic unisex hoodie combines style, substance, and a powerful message of self-improvement.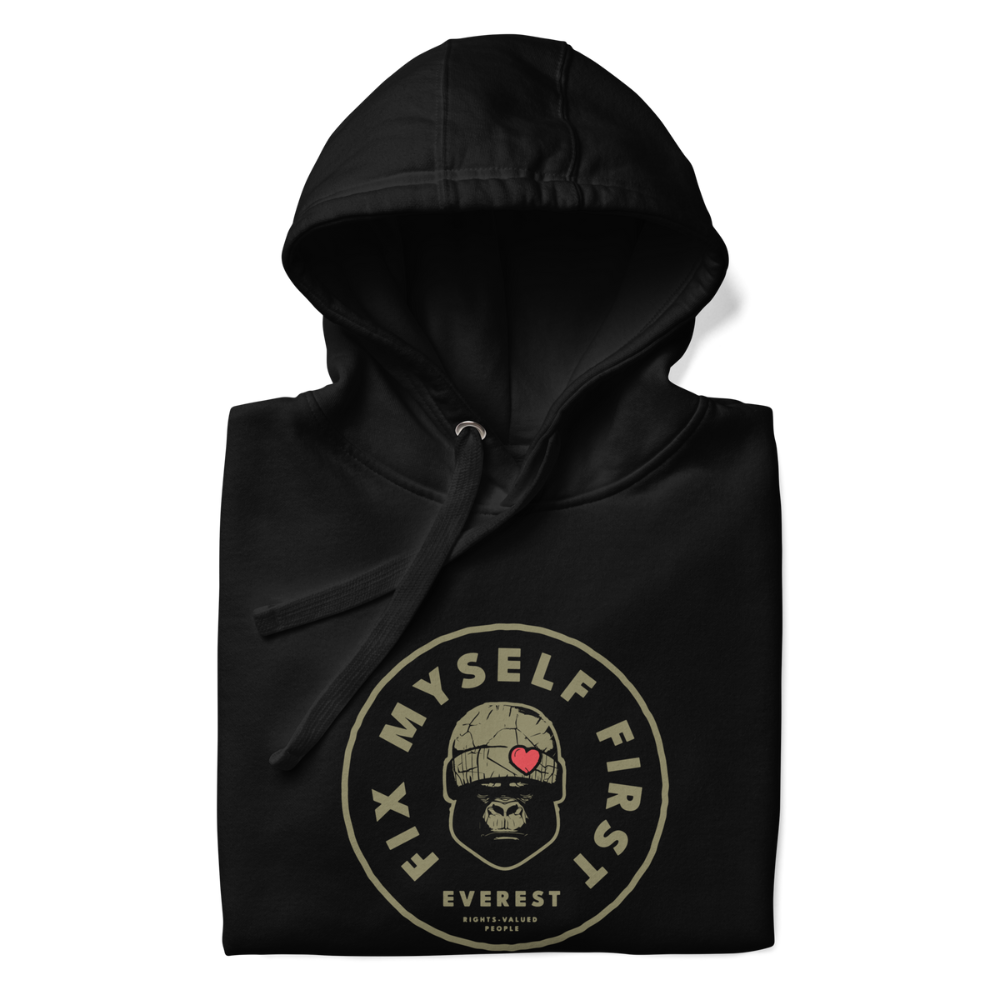 Made from a premium blend of 65% ring-spun cotton and 35% polyester, this hoodie offers supreme comfort and lasting durability. With a 3-panel hood, front pouch pocket, and a stylish self-fabric patch on the back, the "Fix Myself First" Hoodie is a versatile addition to your wardrobe.
Carry Rocco's message of personal growth with you wherever you go and make a statement of positive change.
Break free from the ordinary with the Haymaker Coffee Status Quo Breaker Bundle. This bundle features the essentials for a coffee lover – Heavyweight Dark Roast ground bean, an Airscape technology coffee storage canister, and a Heavyweight 12-ounce coffee mug.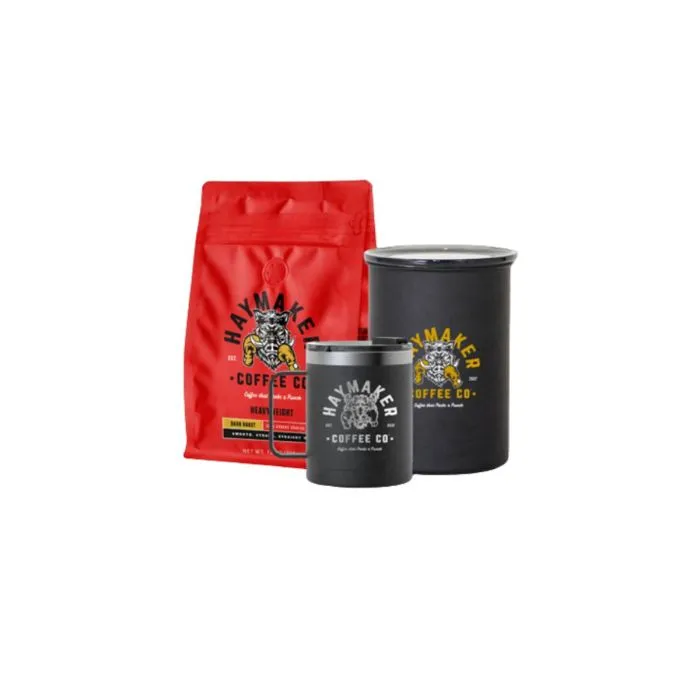 The Haymaker Coffee Dark Roast is designed to taste great straight out of the pot, and the Airscape canister keeps your coffee fresher for longer. The official Haymaker RTIC® Coffee Mug, made with double-insulated stainless steel, ensures your coffee stays hot longer, allowing you to hustle harder. Elevate your mornings with this bundle that breaks the status quo and delivers bold coffee experiences.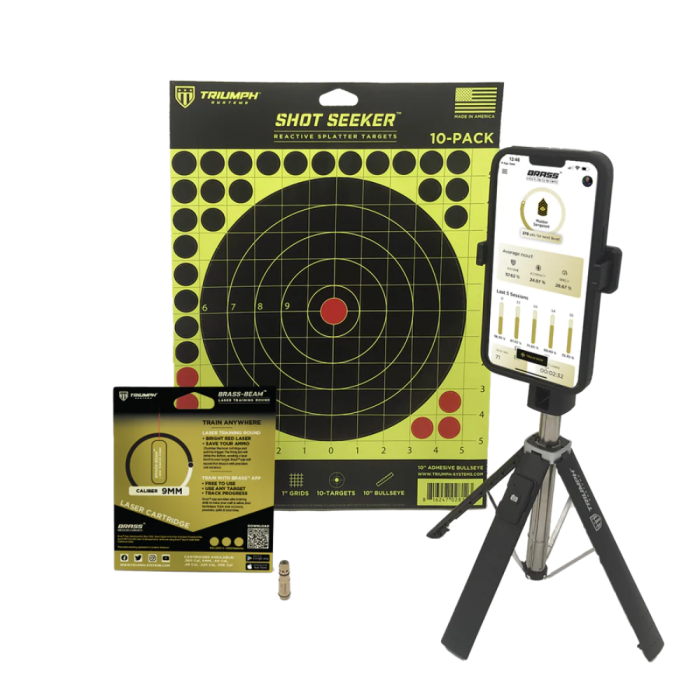 Experience the pinnacle of excellence in firearms training with the Brass App Ultimate Training Kit. Developed by Triumph Systems, this comprehensive kit seamlessly integrates the state-of-the-art Brass App with premium laser training cartridges.
Train affordably at your convenience and enhance your marksmanship with real-time drills, instant feedback, and precise progress tracking. The Brass App ensures ultimate control, allowing you to choose from a diverse array of drills and receive objective T-Scores.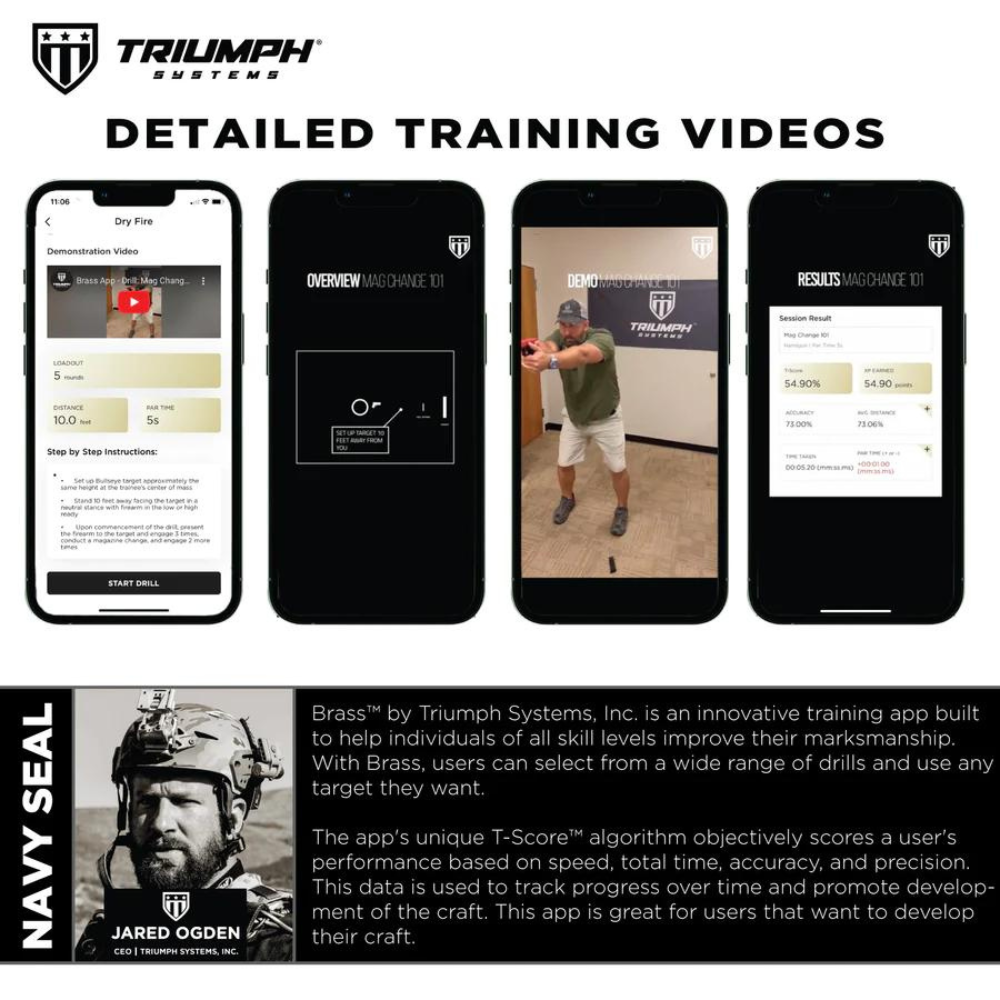 The Brass Beam, a Class 3R laser, transforms your firearm into a laser training tool, providing a safe and effective dry-fire training session. Revolutionize your training experience and unlock your full potential with the Brass App Ultimate Training Kit.
Conquer diverse landscapes and embark on thrilling adventures with the Dirwin Pioneer Step-Thru Fat Tire Electric Bike. Crafted for untamed trails, this bike features a robust 750W motor, 6061 Aluminum Alloy frame, and wearproof 26" * 4" tires for unparalleled strength and traction.
The 3.5" color LCD display provides crystal-clear visibility, offering vital data like speed, odometer readings, and battery levels.
With a lasting 48V 15Ah fully integrated, removable battery, the Pioneer offers an impressive range of up to 55 miles on a single charge. Experience the power, durability, and boundless adventure with the Dirwin Pioneer Electric Bike.
Equip the avid shooter or outdoor enthusiast with the Lucid Optics HDX Red Dot Sight. This sight offers exceptional clarity and precision, enhancing targeting capabilities for both beginners and seasoned marksmen.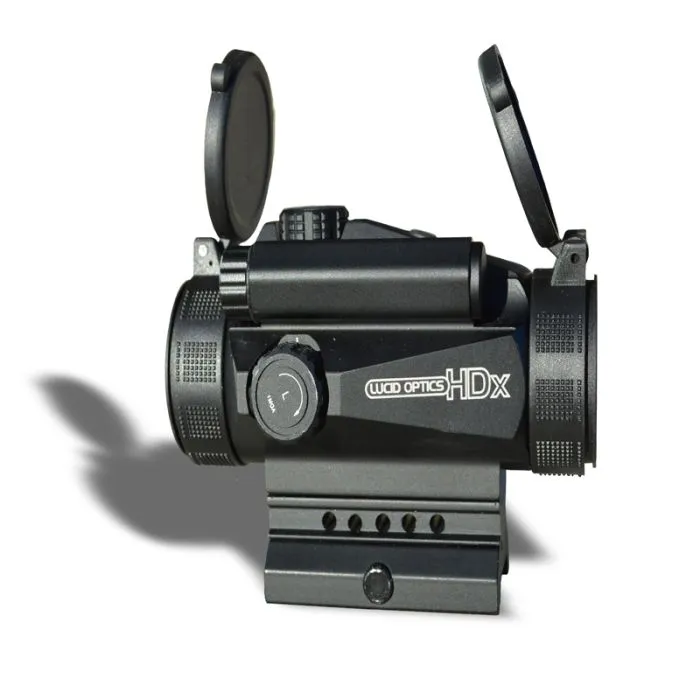 Born in the RED DOT space, the HDX 4.0 is a mid-sized optic breaking new ground. It features a Dual LED head, aircraft-grade aluminum body, waterproof construction, removable belt clip, S.O.S., and disorienting strobe modes. With 400 lumens powered by 3 "AAA" batteries, the BAMFF 4.0 provides an optimum field of view for a wide array of activities, ensuring visibility and safety in any situation.
Enhance your hunting experience with Inventive Outdoors CWD-Free® Whitetail Estrous. This highly effective scent replicates the smell of a whitetail doe in estrous, attracting the attention of nearby bucks during the peak rut season.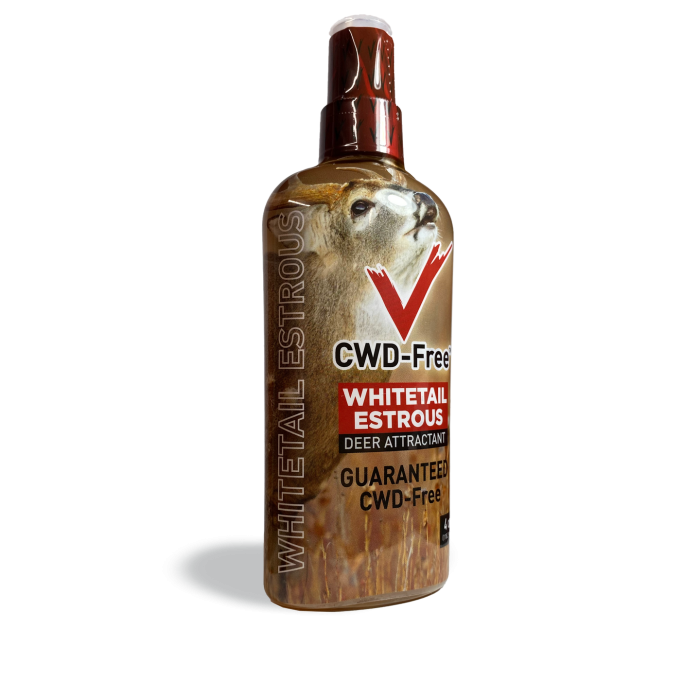 Proudly made in the USA and backed by a US Patent, this urine-based attractant lasts 66% longer in the field than natural deer urine. Give the gift of a successful and memorable hunting season with Inventive Outdoors CWD-Free® Whitetail Estrous.
The Outdoor Edge Wild-Pak Game Processing Set sold by Santa Fe Trail Outfitters, is your all-in-one solution for getting your game from the field to your freezer. This lightweight 8-piece processing set includes essential tools such as a caping knife, gut-hook skinner, boning knife, carbide sharpener, wood/bone saw, ribcage spreader, game cleaning gloves, all neatly packed in a hard-side carry case.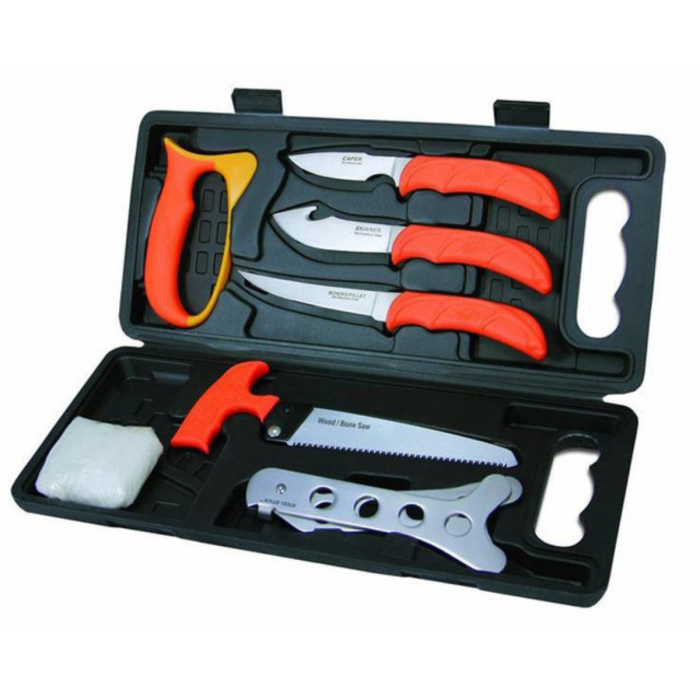 The non-slip rubberized blaze-orange handles ensure a secure grip, and the versatile set is ideal for hunting, camping, or any outdoor adventure. Gift the Outdoor Edge Wild-Pak and equip your loved ones with the tools they need for successful game processing.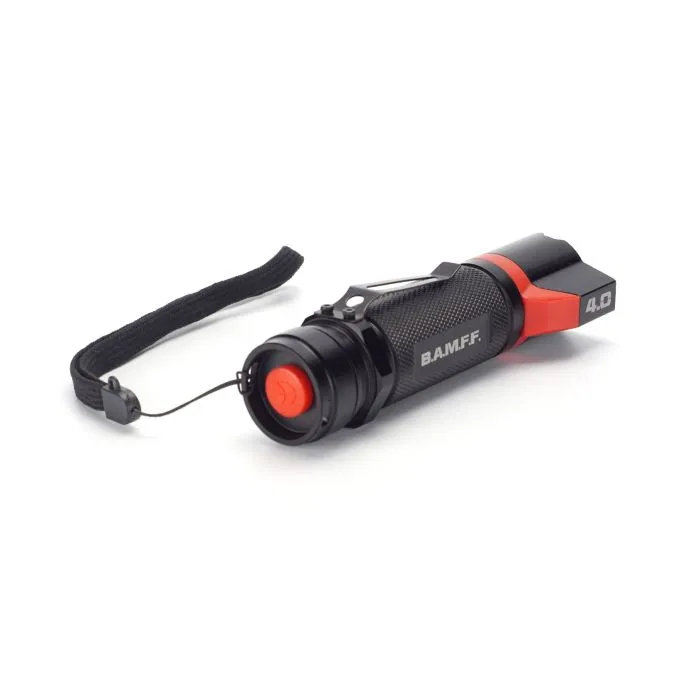 Illuminate the night with the STKR BAMFF 4.0 Dual LED Flashlight, a groundbreaking innovation in flashlights. The BAMFF series combines a powerful spotlight for long-distance visibility with a wide-angle floodlight for close-range area lighting.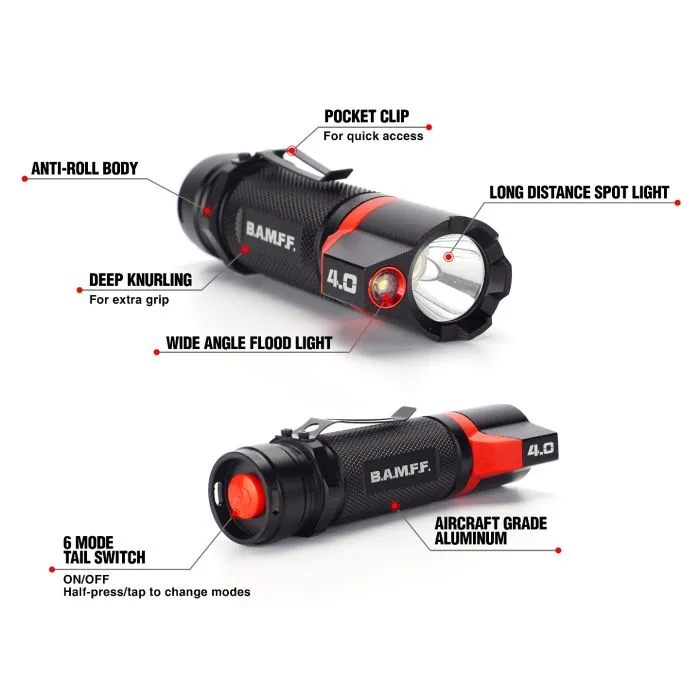 This dual LED combination allows you to flood the immediate area and cast a blinding spotlight into the distance simultaneously. With 400 lumens, waterproof construction, removable belt clip, and tactical bludgeon tip for self-defense, the BAMFF 4.0 is the ultimate flashlight for camping, hunting, hiking, and everyday carry.
Gift the BAMFF 4.0 and open the door to a whole new way of seeing at night.
Not On The Guide, But a Great Option: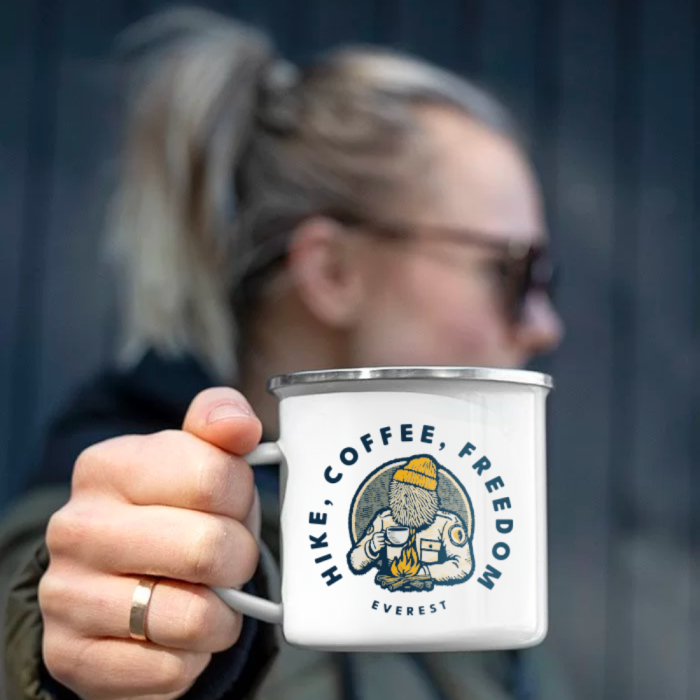 With "Hike, Coffee, Freedom" proudly displayed on the front, this mug is more than a tool – it's a declaration. An emblem of your passion for the great outdoors, a symbol of your freedom, and a vessel for your favorite brew.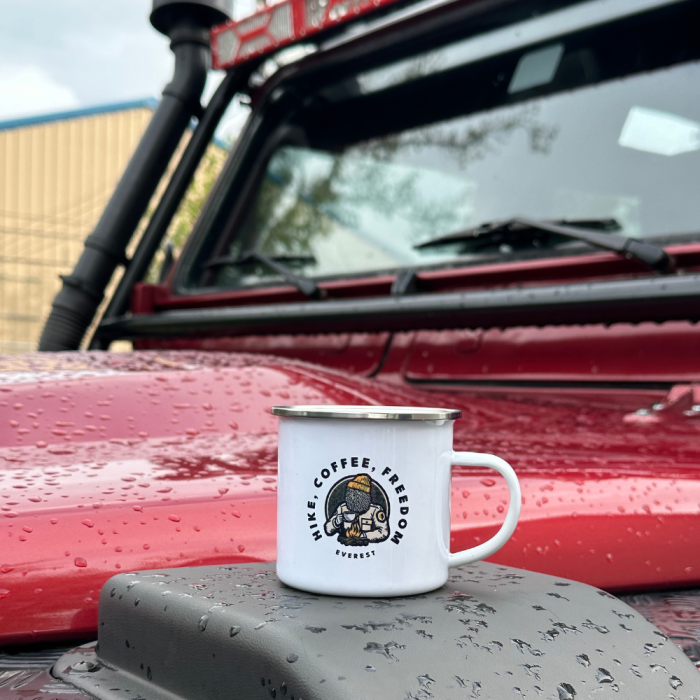 Embrace the spirit of adventure and relish the rich aroma of freshly brewed coffee with the 12-Ounce Enameled Camp Coffee Mug. Secure yours today and transform every outdoor moment into an unforgettable experience.
Introducing our "Let's Avoid People Together" Hoodie, the perfect way to express your shared desire for a little peace and solitude. Whether you're escaping the chaos of the world or just looking for a cozy companion, this hoodie is designed with your comfort in mind.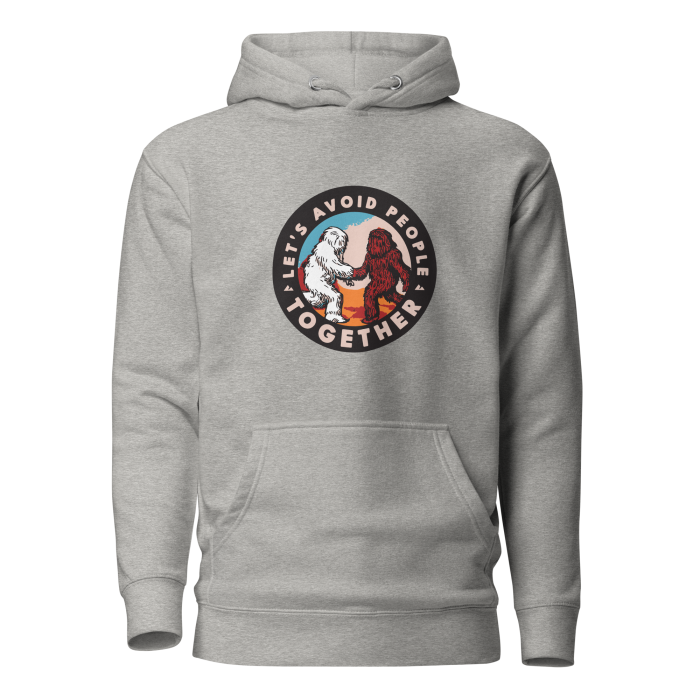 This hoodie combines classic style with a playful twist. With a front pouch pocket and matching flat drawstrings, it's both practical and stylish. The 100% cotton exterior is exceptionally soft to the touch, making it perfect for lounging or layering.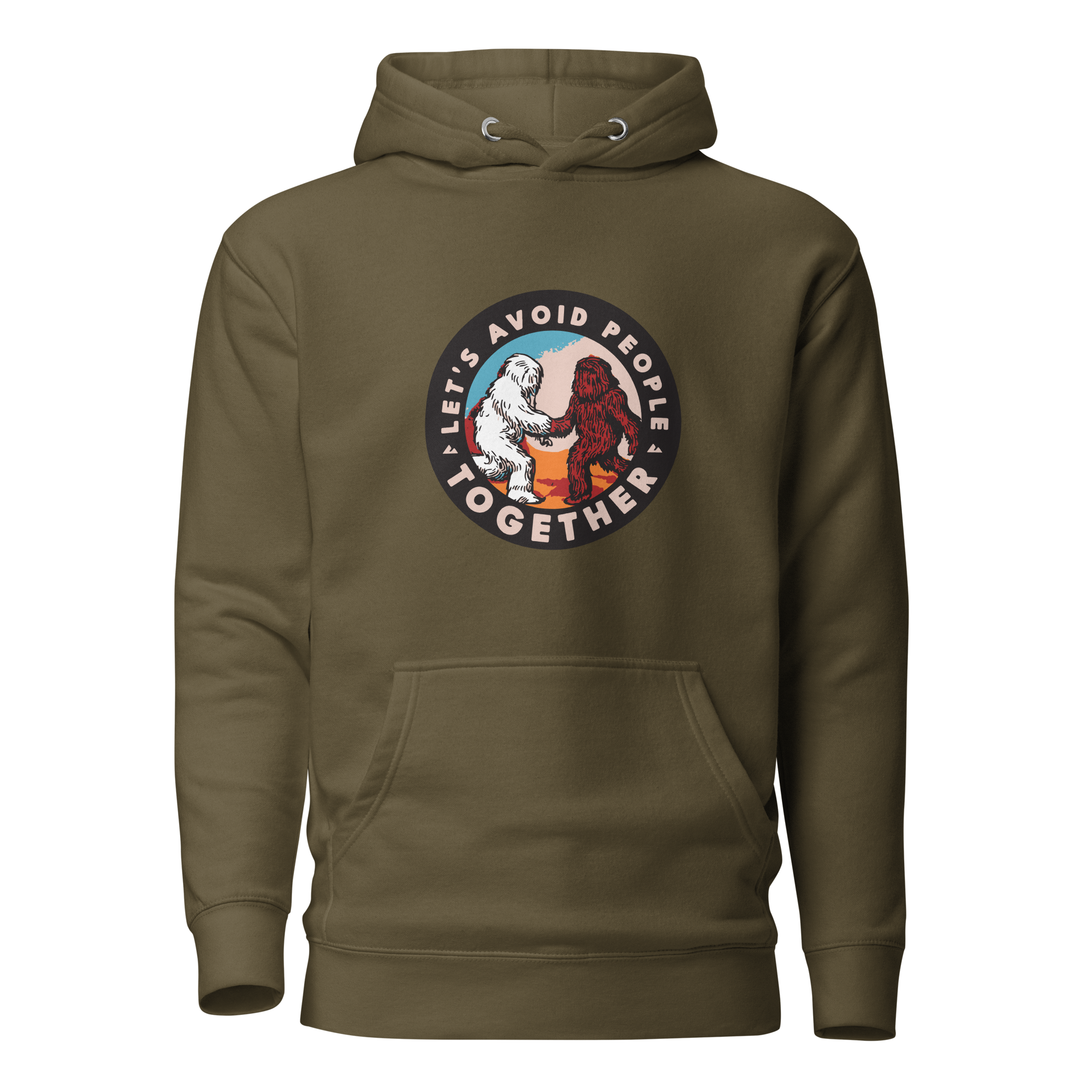 Our hoodie is crafted from a quality blend of 65% ring-spun cotton and 35% polyester, ensuring durability and comfort. For Carbon Grey, the blend consists of 55% ring-spun cotton and 45% polyester, maintaining the same level of coziness. The 100% cotton face adds an extra touch of softness, making this hoodie a true delight to wear.
Oh, Want To Go Fishing? Check This Out:
Brought to you by Favorite Fishing, Value-focused combo that doesn't sacrifice quality is what you get with the LIT Spinning Combo. This combo has the strength to handle any situation you find yourself in but has the sensitivity to feel even the slightest nibble. Give it a try today!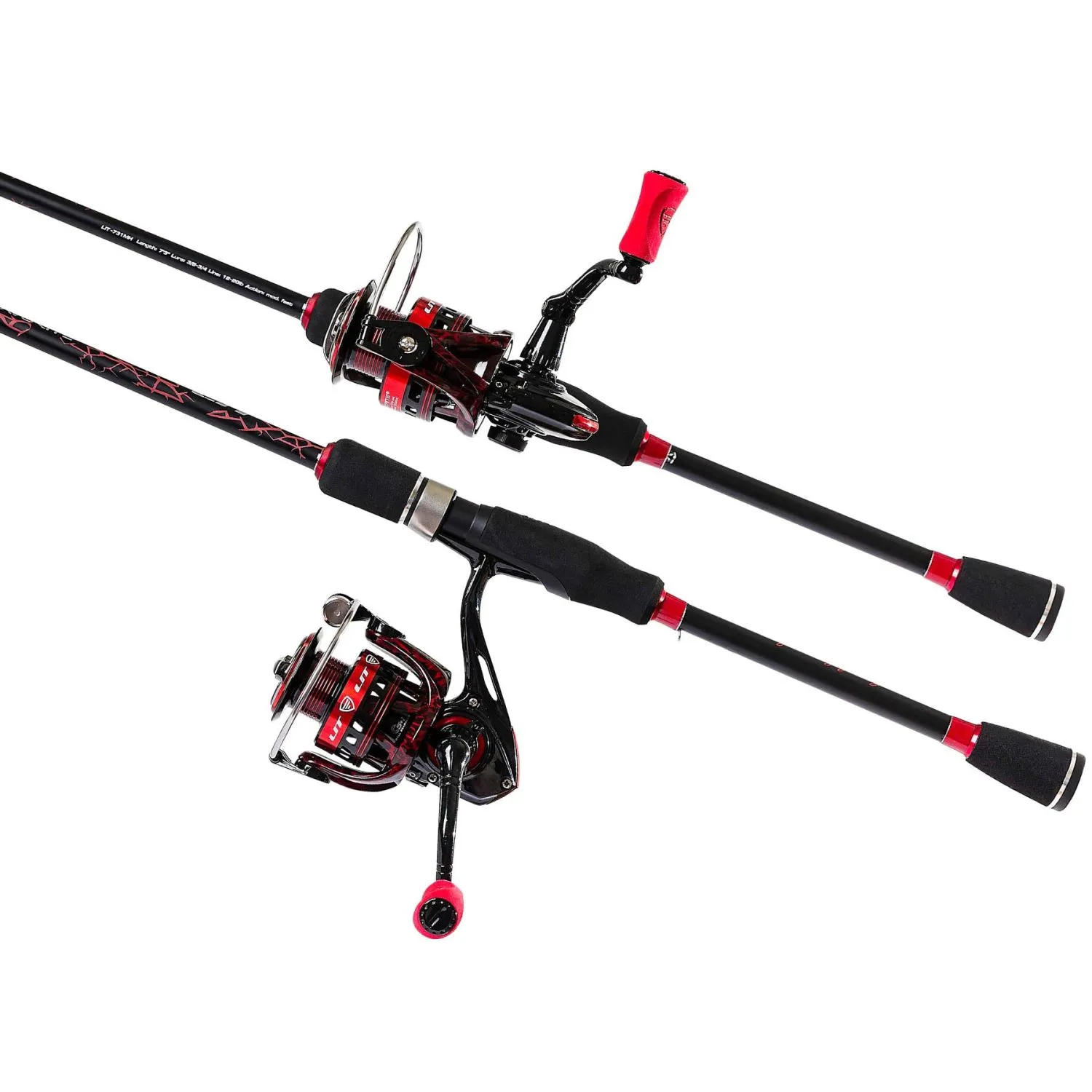 LIT Spinning Rod
Built using ultra-sensitive 24-ton Toray carbon blank materials, these Rods employ MLS (Multi-Layer Structure) technology that layers carbon of varying modulus and fiber direction to produce a reinforced construction and improved torsional load resistance The Lit rod is a comfortable, affordable option with ascetically pleasing graphics that will make you proud to be using this pole when you're on the water.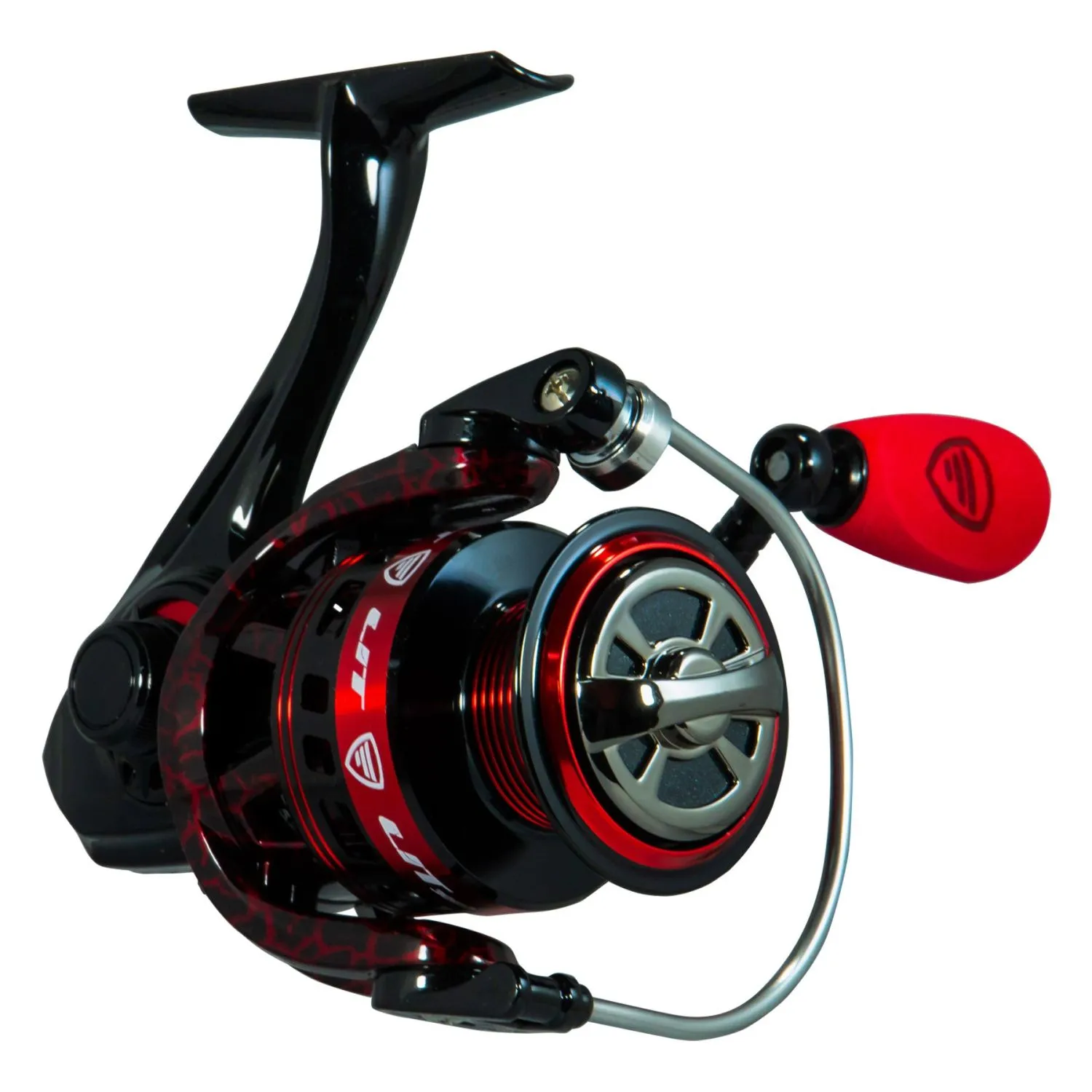 LIT Spinning Reel
Designed with value as the priority the Lit Spinning Reel delivers on this promise. Built using high quality lightweight components this reel delivers a strong, durable product that can't be beat in its price range.
Conclusion:
As we bid farewell to this holiday gift guide journey, The Everest Marketplace wishes you a season filled with warmth, wonder, and outdoor escapades. Whether you're grilling up a storm with the Meatmas Grill Your Ass Off Bundle or embracing resilience with the "Burn Barriers, Rise Stronger" T-shirt, we hope our carefully curated selection adds a touch of joy and adventure to your festivities. You can also check out a complete line up of great gifts here.
From the rugged trails to the cozy corners of your home, let these ten exceptional products spark the spirit of exploration and elevate the experiences of the outdoorsman and outdoorswoman in your life. As you share these gifts, may the holiday season be a celebration of unity, discovery, and the enduring love for the great outdoors. Merry Christmas and Happy New Year from The Everest Marketplace!